Just spent the most enjoyable hour in the virtual company of Brendan O'Hara, the great-great grandson of Celtic's first secretary and Founding Father, John O'Hara. Brendan's link with the very origins of the club came to light when he responded to The Celtic Star's article on John, published just after the release of Walfrid & The Bould Bhoys last month, advising he was:
"Hugely proud of the family connection going back to Derry and the founding of Celtic."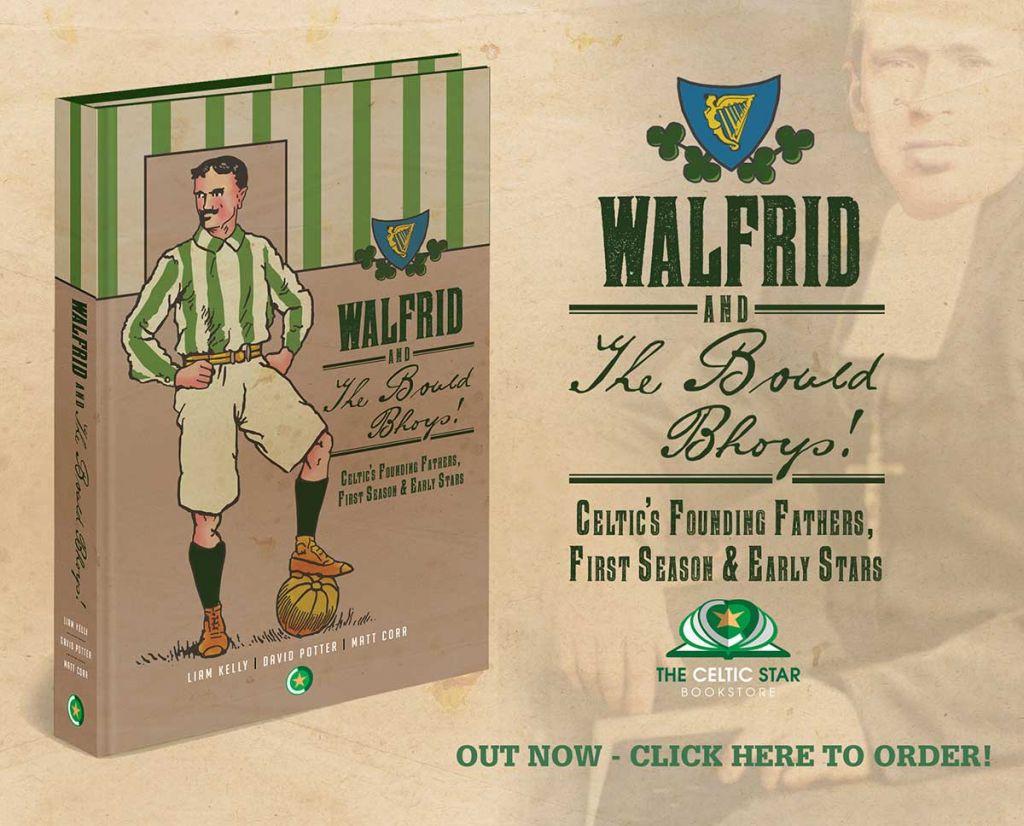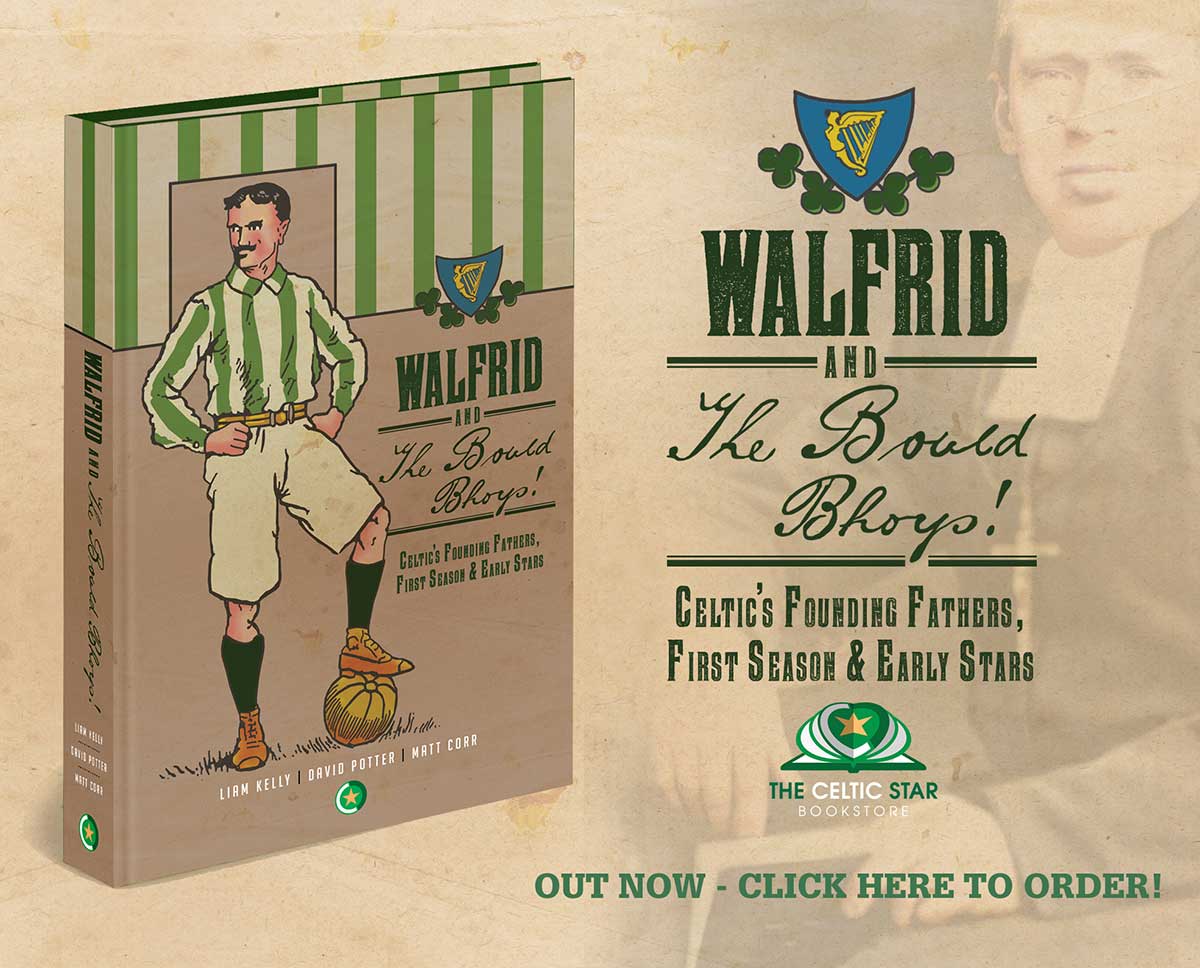 Brendan himself has enjoyed a long, varied and successful career in both media and politics, having initially worked in the Housing Department of Glasgow District/City Council. A role with The Scottish Catholic Observer was followed by a spell as a Politics Temp with STV, from where he moved into the broadcaster's Sports department.
Brendan enjoyed a 5-year spell with Sky Sports from 1995, where he worked with Richard Keys and Andy Gray, and to complete the set, he was part of the Live Football team on BBC Scotland. He then branched out into comedy and documentary/film-making – some of you may remember the excellent series 'The Football Years,' which aired back in 2010/11 – receiving a BAFTA nomination for his 'Road to Referendum' series two years later.
Brendan's early introduction to Parliamentary politics was fierce, standing for the SNP in the traditional Labour strongholds of Glasgow Springburn in the General Election of 1987 – where future House of Commons Speaker Michael Martin polled more than 70% of the vote – then again, in Glasgow Central in 1992, Mike Watson holding the seat whilst Scottish actor Tam Dean Burn gained just 106 votes as the Communist candidate!
With "unfinished business" on his agenda after the Independence Referendum of 2014, Brendan stood for the Argyll & Bute constituency in May 2015, claiming the seat from the Liberal Democrats.
He has since retained his seat for the SNP in the General Elections of 2017 and 2019.
Brendan took time out from his Westminster and constituency schedules to speak to Matt Corr about his connections to – and passions for – all things Celtic. Before that you might want to read about his great-great grandfather John 0'Hara and the role he played as one of Celtic's Founding Fathers…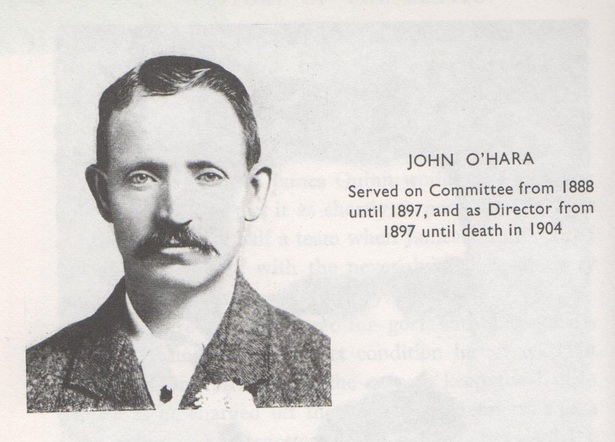 Matt Corr Interviews Brendan O'Hara, MP for The Celtic Star…

Matt Corr – Hi Brendan. Thanks a million for accepting our invitation to talk to The Celtic Star about your family background and Celtic connections. Let's start on the topic of the moment, John O'Hara. Can you recall when, and by whom, you were told about the significant part played by your great-great-grandfather in the formation and early history of Celtic? Was John being a Founding Father something often spoke about in family circles as you were growing up?
Brendan – Was it often spoken about? Do you know, that's a really, really interesting question and something I have been thinking about recently. It was just there. Nobody seemed to think it was a massive deal. It was no big thing for my brother and I growing up until one of us said, "Hang on. This guy is a co-founder of Celtic. Our Granda's Granda. Why are we not in the Director's Box?" (Laughs).
I guess if you consider the passage of time, John's children and grandchildren would have lived through two World Wars, so perhaps there was no room to indulge nostalgia with everything else that was going on. Looking back, I do find it surprising that more wasn't made of John's role in the early years of Celtic. It was just always there.
Matt Corr – Are there any specific stories of his Celtic connection or indeed any other aspect of his life that you can share?
Brendan – John was born in Greysteel in County Derry, which would become infamous many years later. We were over there at one point, 'looking for O'Hara's.' They were everywhere! Even the car showroom was in the name of James O'Hara. John, of course, had moved to Scotland as a child and settled initially in Bannockburn, before relocating with his family to the east end of Glasgow.
He was a cobbler to trade, and very active both in the Union and Saint Vincent de Paul Society around the parishes of St Mary's and St Alphonsus. That's where the initial Celtic connection would have come from.
He later moved the family base to Rothesay, which is actually now part of my Argyll & Bute constituency. I was the guest of honour at the local Glen Daly CSC dinner there a couple of years ago, and so I took the opportunity to head over to Bute a bit earlier to see if I could locate the house that John O'Hara owned in Ardbeg.
Before he died, John was splitting his time between his house in Alexandra Parade in Dennistoun and his place on Bute. In fact, it was whilst travelling to Rothesay that he became ill and was taken back to Dennistoun, where he died. Incidentally, the Glen Daly supporters club are based in the Galatea Bar in Rothesay, which is where I watched the 2017 Scottish Cup Final in the run-up to the General Election. When Big Tom scored that fabulous, late winner, it was pandemonium!
Matt Corr – Reading about John's passing in The Celtic Wiki and in newspapers of that period, it would appear that his son John died two years earlier, in 1903, and that his other son Hugh was the man who registered his death. There would also have been another son or daughter who had pre-deceased him, as only seven of his nine children survived him. Like many other early figures associated with the club he is buried in Dalbeth, just along from Celtic Park.
Brendan –  Well we didn't know exactly where John's grave was and it was thanks to those marvellous people at the Celtic Graves Society that we found it, back in 2011. They were amazing. I remember one Saturday morning, plotting out Dalbeth. There was a path which turned a corner on itself. The site of the grave was overgrown and neglected and there were no markers. There is a remarkable story associated with the grave. An unrelated 2-year-old girl – Catherine Murty – was already buried there when her family sold the plot to the O'Hara's, so we made sure that her name was on the new stone as well.
Matt Corr – If I've calculated my 'great greats' correctly, John O'Hara is your paternal grandfather's grandfather. Are you familiar with the direct bloodline from your own dad all the way back to John and do you recall any of the other family members being connected in any way to Celtic?
Brendan – Absolutely. One of John's sons, Charles, was my great-grandfather. He ran the Old College Bar on the High Street. His son, another John, was my grandad. He was a doctor and he carried out that role, either officially or unofficially, for Celtic in the 1940's. It was quite sad how that came to an end. Do you remember Jimmy Sirrell? Well, in 1947/48 he had a bad injury. Grandad said, "If he plays, you could ruin his career. He can't play." But he was overruled by Bob Kelly. Sirrell played in the match and my grandad walked away, never to work for the club again. Grandad's son was Charles O'Hara, who was my dad.
Matt Corr – Turning to you now. What are your earliest memories of Celtic? Who were your heroes as a kid and, indeed, as an adult?
Brendan – My first memory of Celtic is seeing those giant pylons! We lived in Dennistoun, and I played football on the cricket pitch off Finlay Drive, where the Whitehill Pool stands now, I guess. You could actually hear the roar of the crowd from there. Heroes? Well, the first one was John Hughes. I absolutely loved Big Yogi. He was THE guy. And I was a huge fan of Pat McCluskey, God rest him. Maybe because we had a similar build and I thought I could have been him, whilst I couldn't be big Billy or wee Jinky.
As an adult? I always thought Dom Sullivan was a cracking player in an average team, very underrated, although not everyone agreed. I had a mate in the Dennistoun CSC, and it was ridiculous how 'het up' he got about Dom's merits. Sullivan would lose his place in the team eventually to Paul McStay, so I guess if you're going to lose your place…
Matt Corr – Were you a regular attendee at games either as a youngster or beyond that?
Brendan – I would first be taken to the matches by my father in the mid/late 60s. That would be to see the reserves at 3pm on a Saturday, if the first team were playing away. My first 'big team game' was against Kilmarnock in 1969, when Frank Beattie broke his leg. He had been going at it hammer and tongs with Jinky the whole game and then there was that dreadful injury.
I still remember Jock Stein putting his coat over him as he left the pitch. My dad was what I would call a 'cultural' supporter. By that I mean that he worked 6 days a week so couldn't always attend but he did manage to get to the big games, like cup finals. He loved the club and he installed that absolute passion for Celtic in me and my brother. We would go every week on the Dennistoun No. 1 bus, home and away, for decades, enjoying magical days like the Centenary Cup Final. That was a Celtic End job. Brilliant times.
Matt Corr – How does one manage to combine a love of Celtic with a political career spent largely down in London?
Brendan – I tend to be in London from Monday to Thursday, although I try to get back home for the Champions League games and suchlike, if possible. If not, then you'll probably find me watching it on TV in the Sheephaven Bar in Camden.
My wife thinks it's not always a great idea for me to watch Celtic in the pub, as I get too excited! I remember watching the 1996 Scottish Cup semi-final in the Prince of Wales in Westbourne Grove, Paddington, which was the pub closest to where we were living at that time. The Bhoys were 2-0 down to Rangers before big Pierre pulled a goal back. Then in the dying seconds, Simon Donnelly is clean through but lifts the ball over the bar. I fell on the floor, punching the ground and looked up just in time to see my wife leaving the pub! Funnily enough, we never went back there!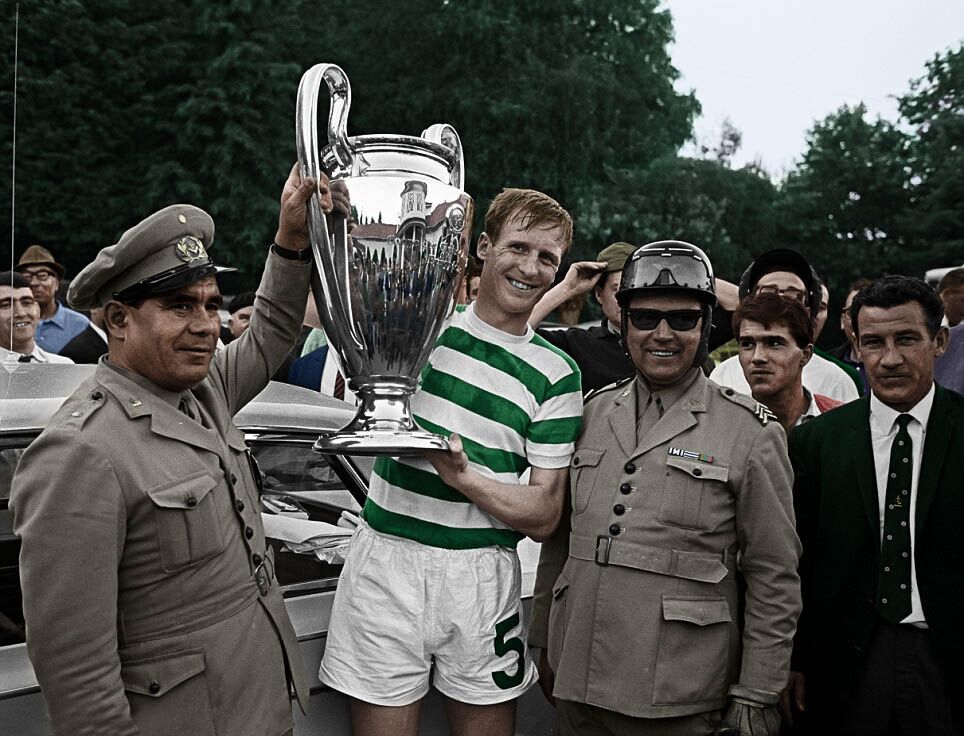 Matt Corr – I was moved to read your tribute to Billy McNeill at Westminster after his sad passing last year and also slightly surprised by one or two of the contributors and comments, with someone's great-uncle Charlie, the DUP and even Margaret Thatcher getting a mention! I wasn't aware this kind of thing took place there. Can you tell us the background to how you came to toast the captain of the Lisbon Lions in the Palace of Westminster?
Brendan – At close of business every day, there is what is called an adjournment debate. MP's can write to The Speaker and apply to speak on an issue of national interest. The passing of Billy was a huge story and the application was looked on favourably. Normally, you are permitted a 30-minute slot, where you speak for 15 minutes and the Government has the other 15 to respond, however, that afternoon the business collapsed early and we had a couple of hours. I spoke for 30 minutes and it was one of the nicer occasions, lots of fun and cross-party respect. No sniping. There were lots of nice surprises, including Jim Shannon of the DUP, which drew The Speaker's comment regarding how he was going to sell this to his party! It just felt appropriate. The right thing to do. It was not just about Celtic. Billy was someone who had done so much for Scotland and Scottish football. I sent copies of the Hansard records to Billy's family, so they'll have something to look back on, 40/50 years from now.
Matt Corr – Any other Celtic stories you would like to share with us, Brendan?
Brendan –  One of my favourite stories and treasured possessions came as a result of my involvement with Fergus' takeover. It began with Pat Woods suggesting that I look in the Bank of Scotland in Trongate to see if there were any residual original family shares. Turns out there were, and the bank agreed to release them to me if I could prove the family link and the old board agreed.
One side of that proved easy, the other impossible. Pat also said that I had a very, very distant relation in Canada, who I had never heard of, that he held O'Hara shares and that it would be impossible for him to attend shareholder meetings. We contacted Vincent Sweeny in Canada and I became his proxy for all of the numerous and highly-charged AGMs and EGMs that took place between 1991 and the eventual 'rebel' victory in 1994.
During that period, as a rebels shareholder, I got to know Fergus a wee bit and he said that when he won (he never doubted it for a moment!!) that he would release the original Celtic Football & Athletic Company shares to the family, on condition that we converted them right away. I now (as tens of thousands of others do) have the new Celtic PLC certificate framed, and on the wall, but I also have the original link with the club's past, which it is a lovely family heirloom.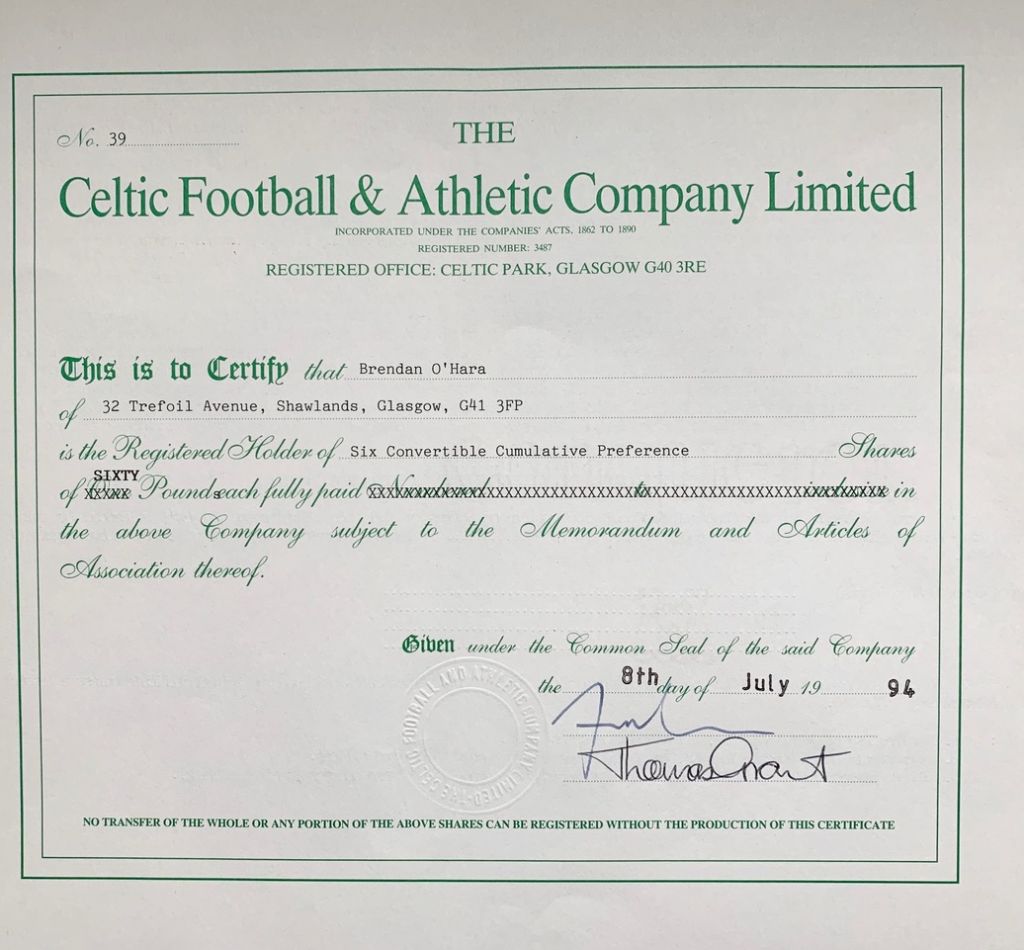 And I'm a fanatical collector of football jerseys. Have been since I was a kid and I must have around 3,000 of them now. I trawl car boot sales! My most precious possession is Bobby Murdoch's jersey and shorts from 1969, which I think I paid £10 for! The person selling didn't know anything about him. Not even his name. Turns out that the grandad of the stallholder had been Jock Stein's neighbour. A pal of Jock's. He used to drop off old kit from time to time. Incredible find.
When I worked at Sky and Davie Provan found out about my collection, he said, "I'll give you a jersey." He comes back with his jersey from his testimonial game against Nottingham Forest! I said, "I can't accept that!" but he insisted. And I must have been the only Celtic supporter in Seville not wearing the Hoops. I had got to know Paul Lambert from his Dortmund days and he gave me the jersey he wore for Celtic for the match in Stuttgart, the gold one. I wore it to Seville for the final. I also have a Roy Aitken matchworn away jersey from 1986, although sadly it's not from the Love Street match, as this one has long sleeves.
Matt Corr – I could talk about this stuff all day, but I suppose I had better let you go. Thank you so much for that. It's been an absolute pleasure talking with you.
Brendan – My pleasure, Matt. Anytime. Loved talking through the old stories again.
Matt Corr
Brendan sent us over some photographs of his Celtic jerseys, which you can check out below…