CELTIC author Matt Corr has been speaking to former Hoops hero Erik Sviatchenko and we will feature the exclusive interview every evening this week. Here's how things got started between the Danish defender and the Celtic Tour Guide and well-known contributor to The Celtic Star…
Erik Sviatchenko signed for Celtic on January 2016 when Ronny Deila spent £1.5m to bring in the rugged central defender from Midtjylland.  There was a change of manager that summer at Celtic when the Norwegian was replaced by the former Liverpool manager Brendan Rodgers.
Some supporters believe that Erik  was simply not a Brendan Rodgers type player, but as the Celtic Wiki points out, he still managed a wealth of games under him. Celtic continued to have centre-half problems throughout the 2017-18 season, and even whilst away there were the odd call from some that he should return and was better than the incumbents. Few were convinced this was a solution. The Celtic Wiki continued…
"He played a good role in the wonderful treble winning Invincible season that saw Celtic go undefeated domestically. For that he deserves much respect. He came and integrated very well socially with the supporters, a much welcome sight. There were also plenty who wished he could have stayed for longer. We hope him the best. A likeable, affable character and a fair player too."
Here's Part 1 of Matt Corr speaking to Erik Sviatchenko for The Celtic Star…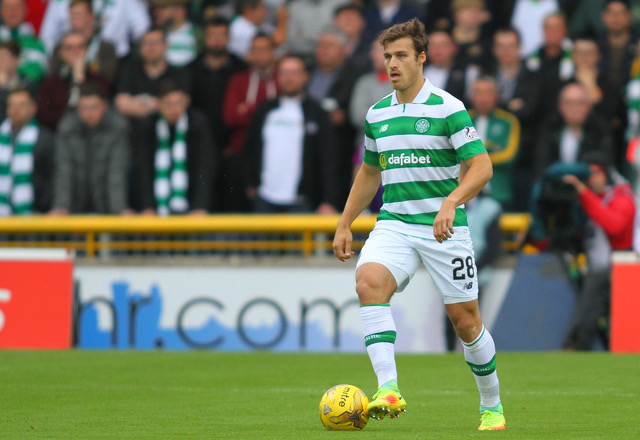 Matt Corr – Firstly Erik, thank you so much for taking the time out to talk to The Celtic Star about your time at Celtic and that Invincible season in particular.
Erik Sviatchenko – Not at all, Matt. It will be a pleasure to catch up and share some great memories. We loved our time in Scotland. In fact, my son William was born there. We have so many good memories of Scotland.
Matt Corr – I have to ask…was William called after William Wallace?
Erik Sviatchenko – (Laughs). Yes! Braveheart. It was a good choice. The name William works in Danish and in Russian also.
Matt Corr – Can you recall the first time you heard of Celtic Football Club? How old were you and what was the context?
Erik Sviatchenko – Ah! I've never been asked that before. It was through a really good friend of mine back in Denmark. He was a big Celtic fan. Do you remember those Martin O'Neill masks, with the holes cut out for the eyes? Well, he had two of those and I remember putting those on. I would be around 10 or 11-years-old then. Strange to think that years later, when I was 24-years-old, I would become a Celtic player.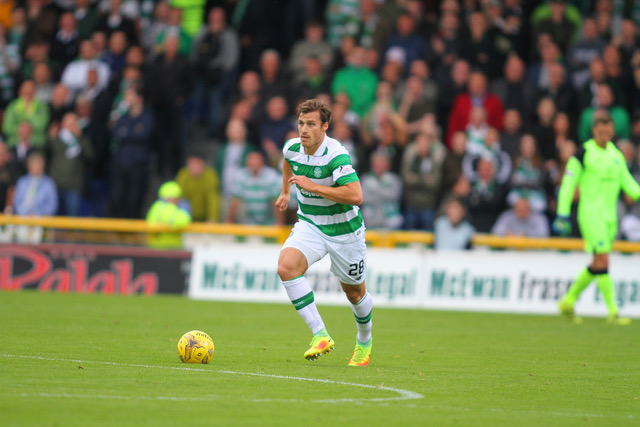 Matt Corr – Who was your favourite team growing up in Denmark and why?
Erik Sviatchenko – For me, when I was young, I was more of a general football fan. I had no particular affiliation with a Danish team, as such. Growing up, I favoured Real Madrid and Chelsea. I liked the individual players and, in particular, Hernan Crespo. He was a striker, as was I, and he had that long hair, just as I had. I would be around 14 or 15 before I became a central defender.
Matt Corr – When were you first aware that Celtic wanted to sign you and how much did you know about the club and its history before you joined?
Erik Sviatchenko – I remember that very well. It would be early January 2016. We had played a training game and I was in the gym, in charge of the music. My agent phoned me, which was unusual during training hours, so I took the call.
He said, "Listen, Erik, Celtic are quite keen to sign you." I was excited. Celtic are a big club, offering European football. And those fans…At that stage of my career, I felt ready for a bigger challenge.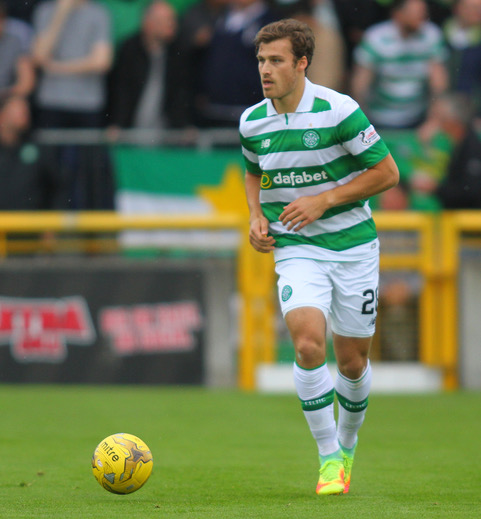 I was already a champion in Denmark. There was a possibility for me to play in a bigger League, with interests from two teams in Italy and one in Germany. I felt that this would be a good step for me, a club with big ambitions and where the expectations are high.
You must 'win in style.' I thought back to an interview I had seen with John Terry at Chelsea, where he spoke of 'playing for the fans.' I wanted to experience that. This may sound strange but I also felt that the 'Scottish mentality' would be a good fit for me. Despite the other interest, as soon as I was made aware of the Celtic possibility, I immediately just got a good feeling about it.
To be continued on Tuesday evening…