On this day in 1964, Celtic hosted East of Scotland League side Eyemouth United in the first round of the Scottish Cup.
The maroon-shirted amateurs from Berwickshire held their own against Jimmy McGrory's struggling Hoops in the first half and it was early in the second period before Stevie Chalmers broke the deadlock, Charlie Gallagher then Chalmers again completing the scoring at 3-0. Whilst Celts would progress to a second-round clash with Morton at Cappielow, this would prove to be Eyemouth's last-ever match in the Scottish Cup.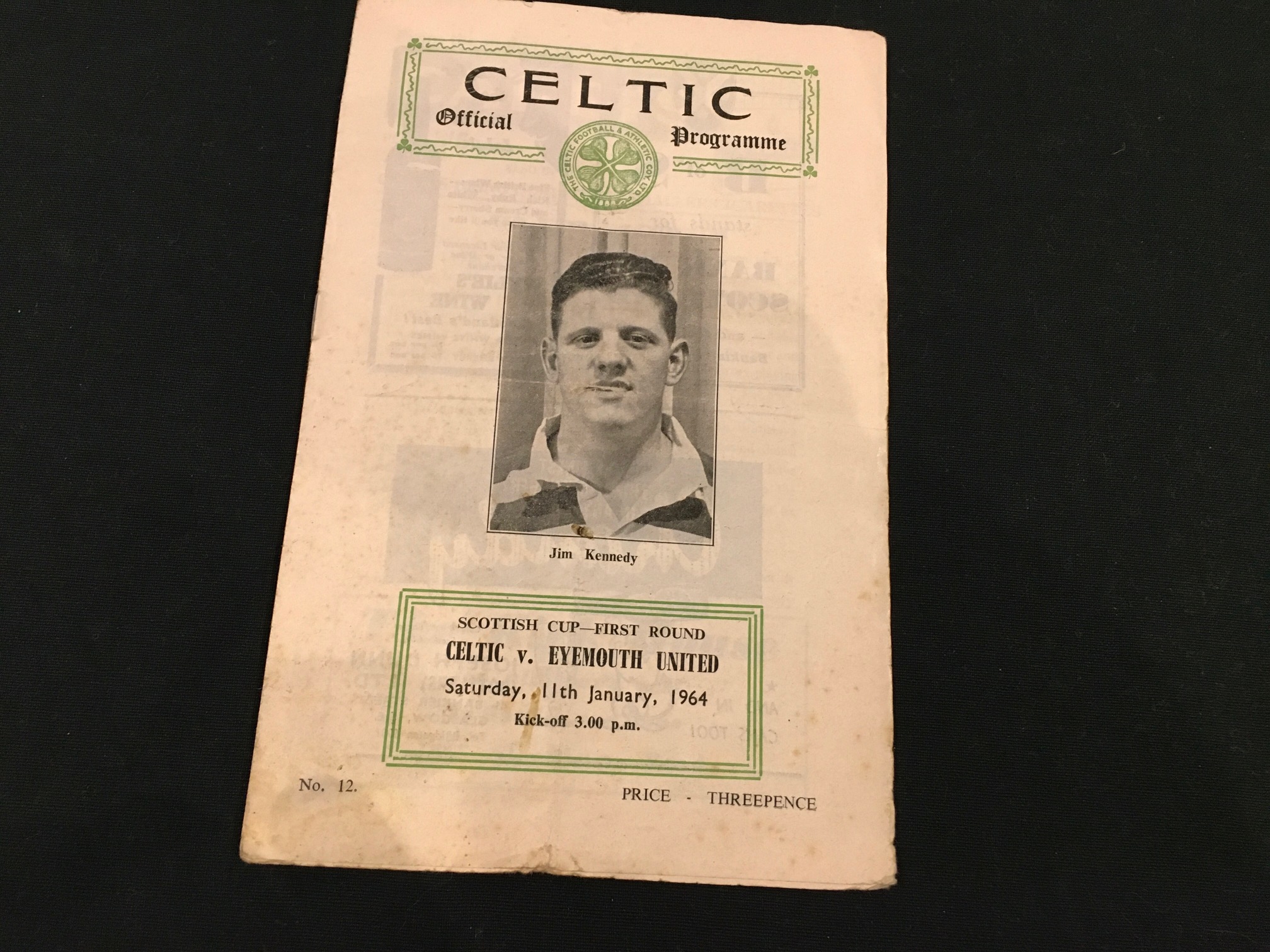 The Celtic side that afternoon was as follows:
John Fallon; Ian Young & Tommy Gemmell; John Clark, Billy McNeill & Jim Kennedy; Jimmy Johnstone, Paddy Turner, Stevie Chalmers, Charlie Gallagher & John Hughes.
The two sides had met once previously, again in the opening round of the Scottish Cup. That match took place at Eyemouth's Houndlaw Park on Saturday, 24 January 1953. Just over 4,000 crammed into the tiny seaside venue to watch John McGrory score all Celtic's goals in a 4-0 victory, including a first-half hat-trick. Incredibly, McGrory was the NINTH centre-forward to take the field in the Hoops during that 1952/53 campaign.
The full Celtic line-up was as follows:
John Bonnar; Frank Meechan & Alex Rollo; Bobby Evans, Jock Stein & John Jack; Bobby Collins, Willie Fernie, John McGrory, Bertie Peacock & Charlie Tully.
There is some wonderful footage of this match on YouTube, which shows Celtic captain Jock Stein warmly greeting his Eyemouth rival.
There would be no Scottish Cup glory for Celts that year, despite the famous win at Brockville in February when Charlie Tully scored twice directly from a corner-kick. However, Hampden would be covered in banners of green in May, as Jimmy McGrory's men overcame Arsenal, Manchester United then Hibernian to lift the Coronation Cup against all the odds in front of 117,000 supporters.
Matt Corr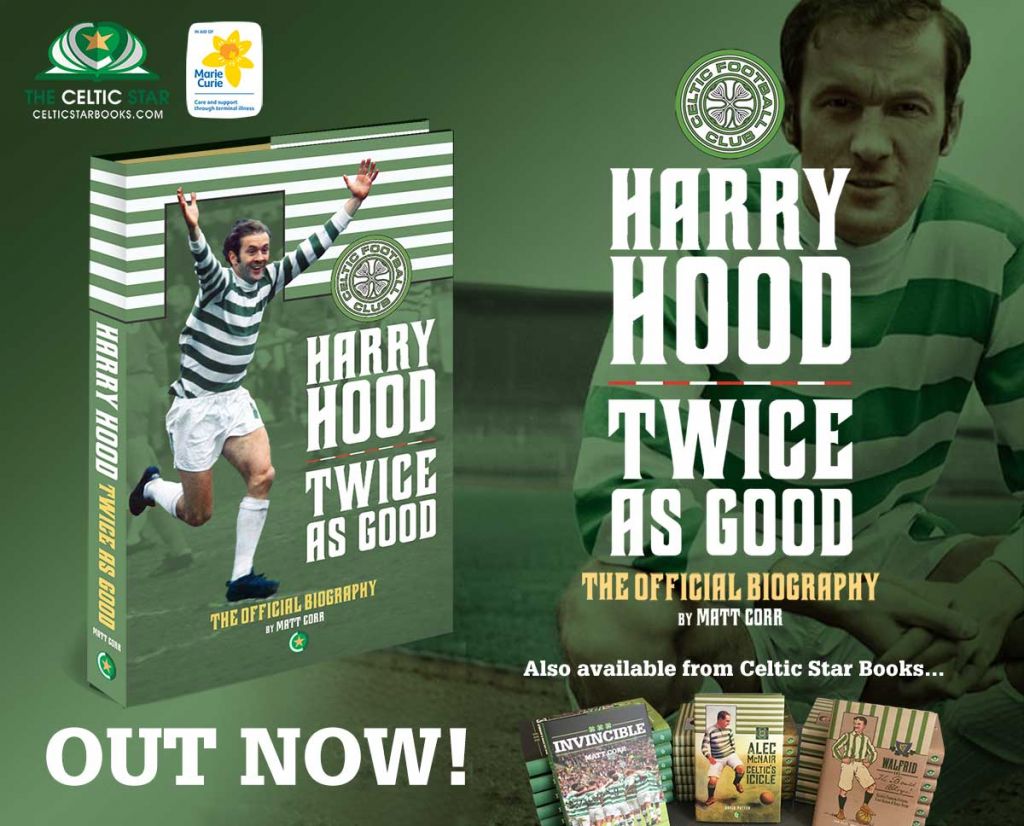 And for those who missed this one on The Celtic Star, here's a catch-up chance to check out the photographs given to this site by the former Celtic Director Tom Grant of the demolition of the old Celtic Park and in its place the emergence of the New Celtic Park which we know and love today. These photographs are fascinating and well worth checking out on the link below…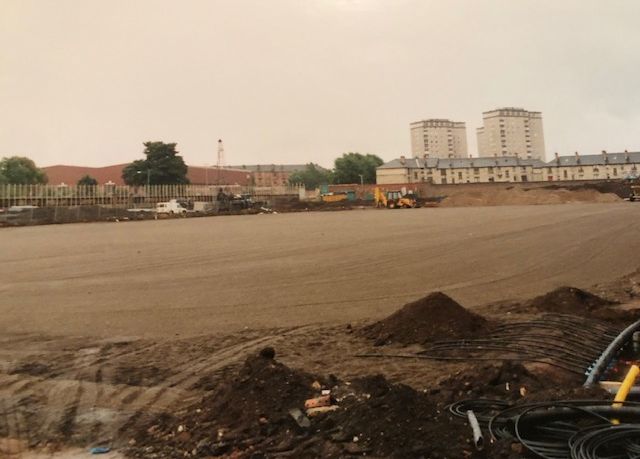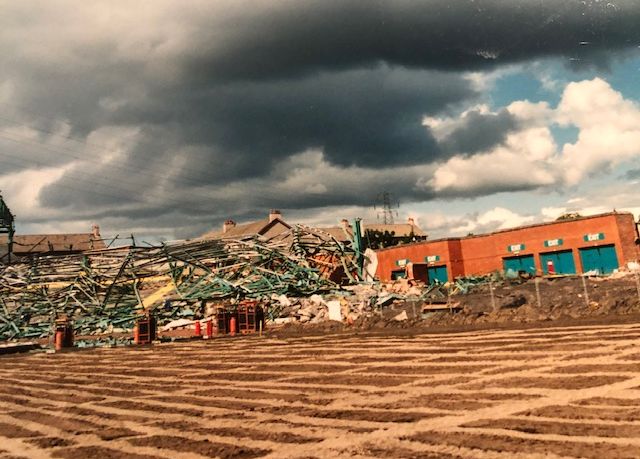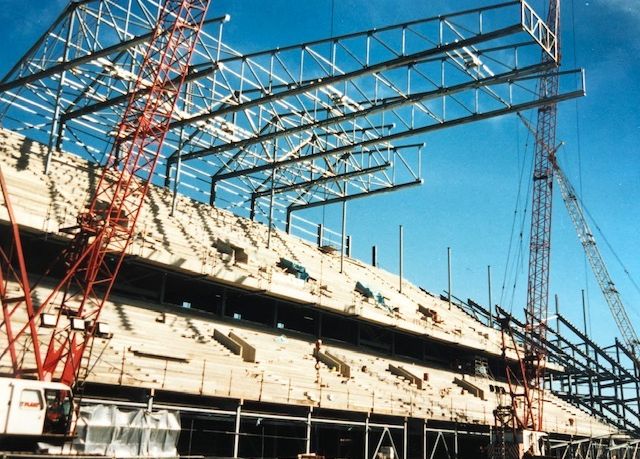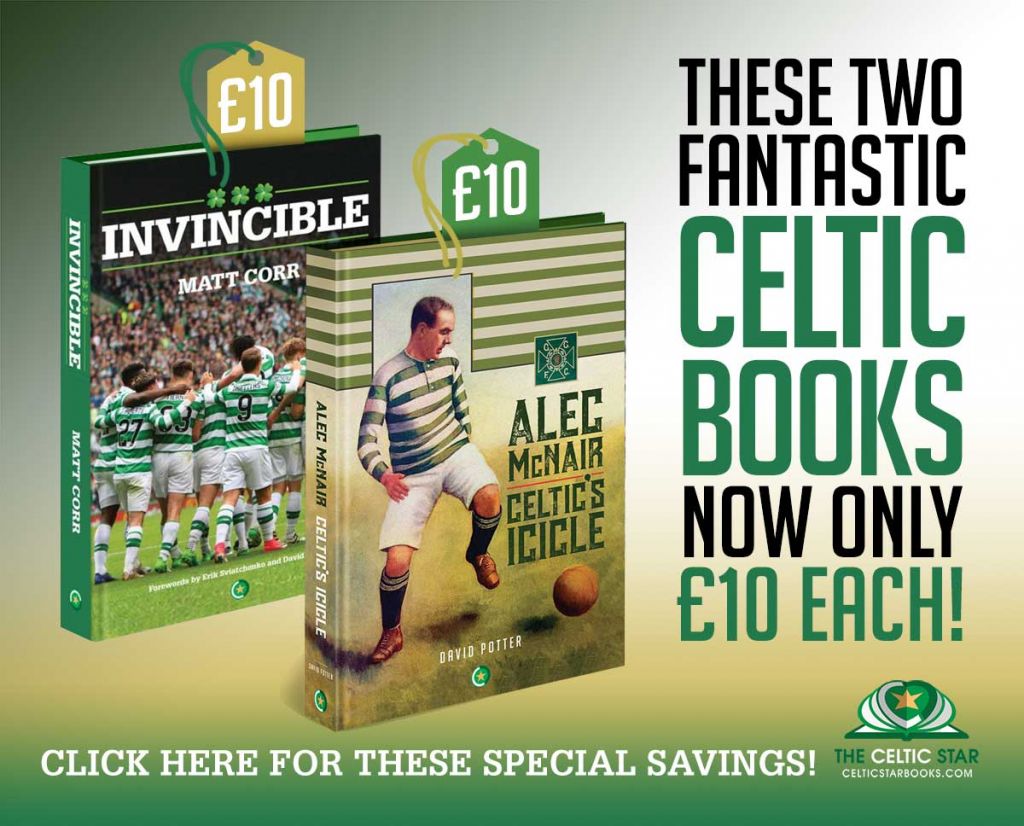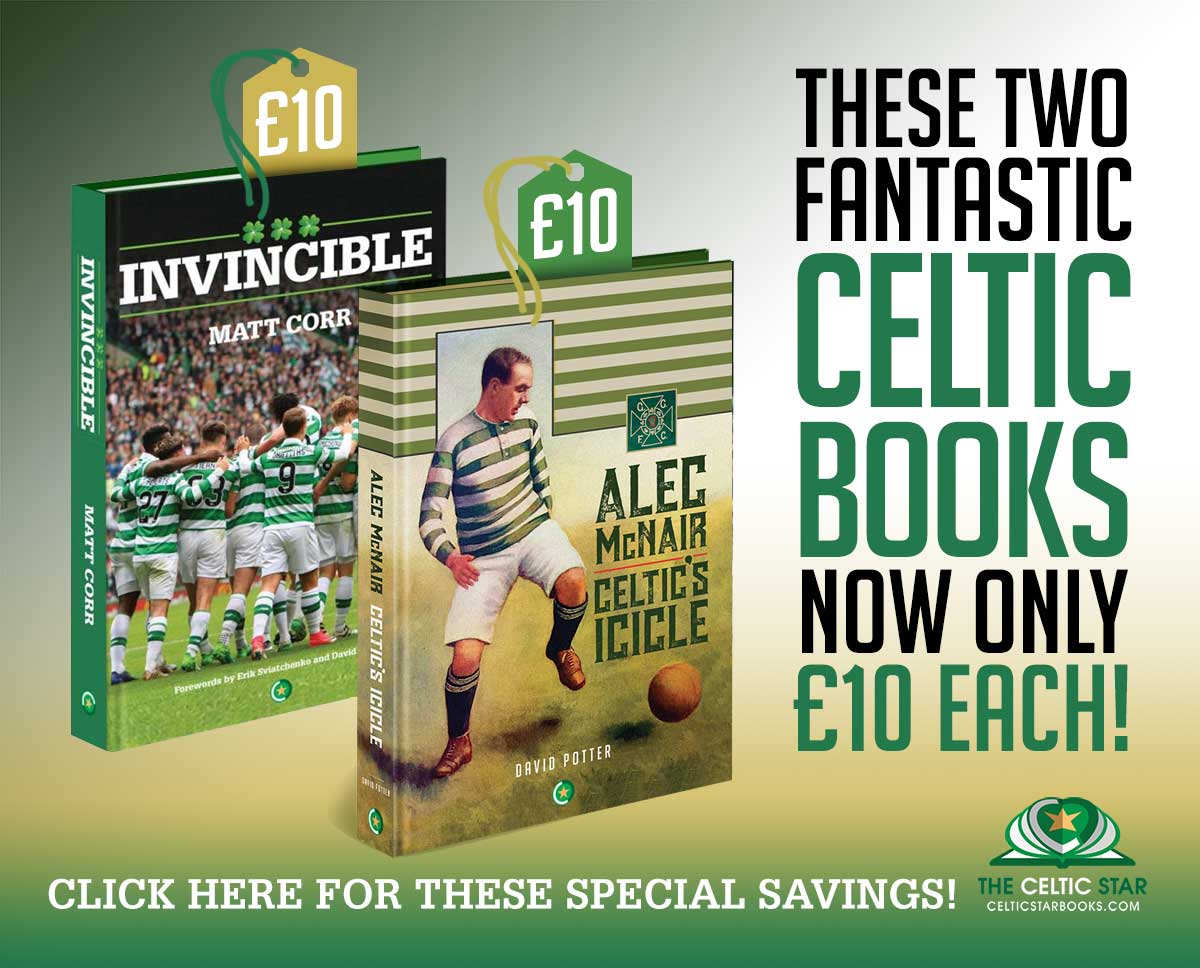 morestories category=8]