Anyone can follow the fashion, but when it comes to style, only one team in Scotland has evidenced they have plenty of that.
Celtic's 2-1 win over theRangers at Hampden yesterday saw the Hoops lift the first silverware of the season. Yet anyone of a neutral disposition listening to Fashion Sakala in the build-up to the game would have been forgiven for thinking these two sides were evenly matched, and you may even have thought Sakala himself was ready to put on the sort of show that would back up his pre-match comments.
In the end neither was true as Celtic controlled the Hampden Final for huge swathes of the encounter, whilst Sakala was all but anonymous – bar grinning from ear-to-ear after missing an absolute sitter.
One player however who did put on a show yesterday was Celtic's Callum McGregor, with a real captain's performance at Hampden, despite being earmarked by the opposition for some close attention throughout.
However, Celtic's captain always does his talking on the pitch, and of it plays the media with a straight bat. And despite being given the chance to send a message to Fashion Sakala after the final whistle, McGregor as reported in Football Scotland,  was happy to have a trophy as evidence of Celtic's superiority and shunned the opportunity to dig out the Ibrox mouthpiece.
"Exactly. As a club, we want to do our talking on the pitch and I think we did that. More often than not you hear these comments coming out before big games, but it's important for us to block it out. You can't affect what anyone else is saying or doing.
"The gaffer said it during the week – we only listen to ourselves. The only voices we need are our own and his. We continue to push each other and do our talking on the pitch when it matters. Good teams win trophies and they win them consistently. That's the be-all and end-all in football. You're tasked to win and judged when you don't win. If you want to last a long time at these clubs, you have to be successful when the trophies are being handed out."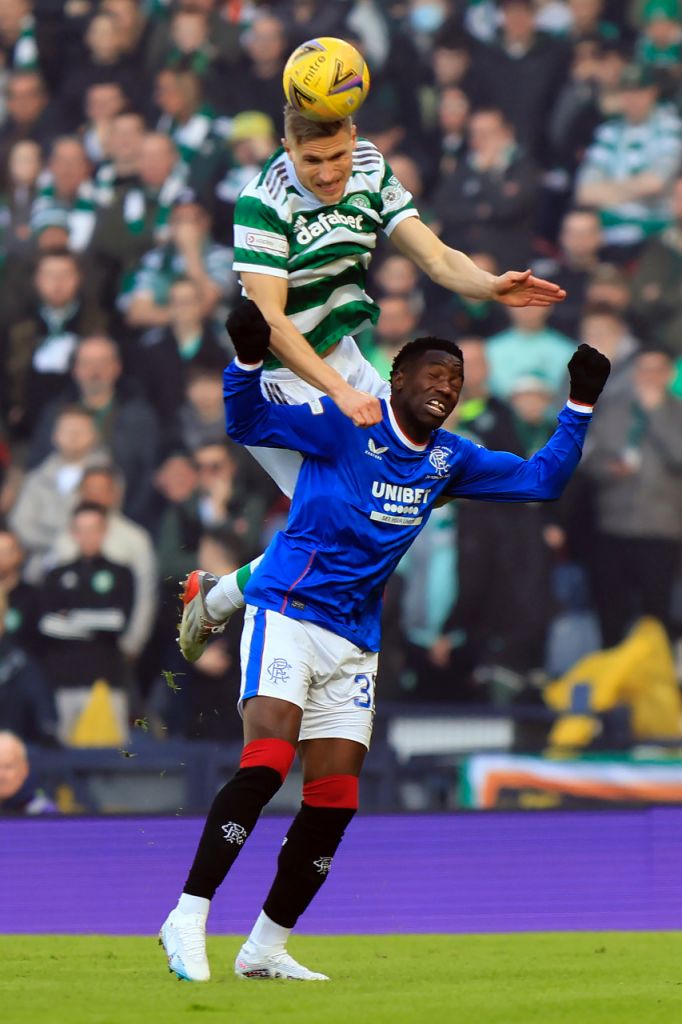 And talking of style. theRangers decision to do walking away after all, as they sloped off up the tunnel after receiving their losers' medals, rather than follow the tradition – and don't they like to talk about tradition – of watching the victorious side life the trophy showed a real lack of class.
Whether that was down to James Tavernier as captain, or whether it was down to a decision rookie boss Michael Beale made in his post-match huddle de-brief matter little. Instead, it summed up the all mouth, no trousers bravado the Ibrox club had portrayed all week in the press. Yet once again the Celtic captain showed his style and class when side-stepping the question as well as he's avoided lunging tackles all afternoon at Hampden.
"I don't want to talk about that. We're just happy we won the cup and did it in our style and the way we wanted to play the game. We leave what other clubs do to them. We can't affect it. I just think it's important to be humble when you win and show that humility. You do the same when you lose and the next time you try to put it right."
theRangers may have dispensed with tradition at Hampden yesterday, unwilling or unable as they may have been to watch Celtic lift yet another trophy, however, one tradition was maintained.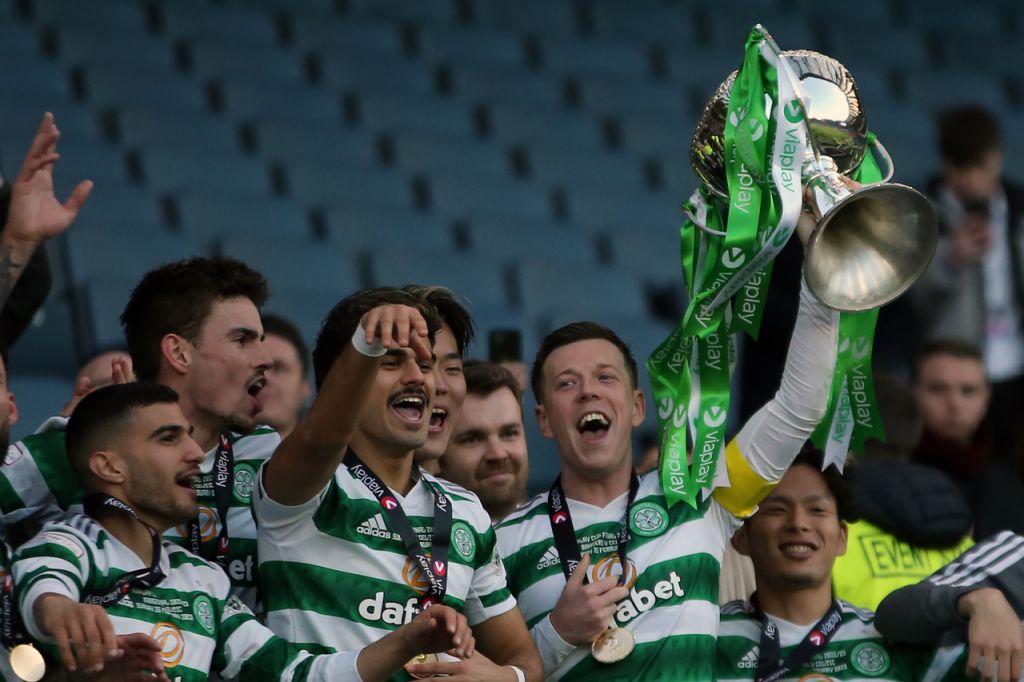 This was Celtic captain McGregor's 15th win in a cup final with Celtic since he joined the club as an 11-year-old bairn, and with a record like that behind you it's understandable there is no need for talk. Not when the collection of winners medals conveys everything any Celtic supporter needs to know.
Callum McGregor has style and class in abundance. The new fashion for shooting off at the mouth however can be left to the likes of Sakala. If he's found his way out of Greg Taylor's pocket that is.
Niall J