THE EMERGENCE of Jeremie Frimpong as a regular starter in the Celtic Defence has been perhaps the biggest surprise of the season. The player was signed on transfer deadline day and with Elhamed and Bauer already summer recruits for the right back slot, the former Manchester City development player was certainly regarded as being one for the future by the management and indeed the Celtic support.
But his impressive displays in training meant that Neil Lennon, John Kennedy and Damien Duff could simply NOT hold him back. He was given a debut in the League Cup quarter final against Partick Thistle in the oldest Glasgow Derby nd has never looked back.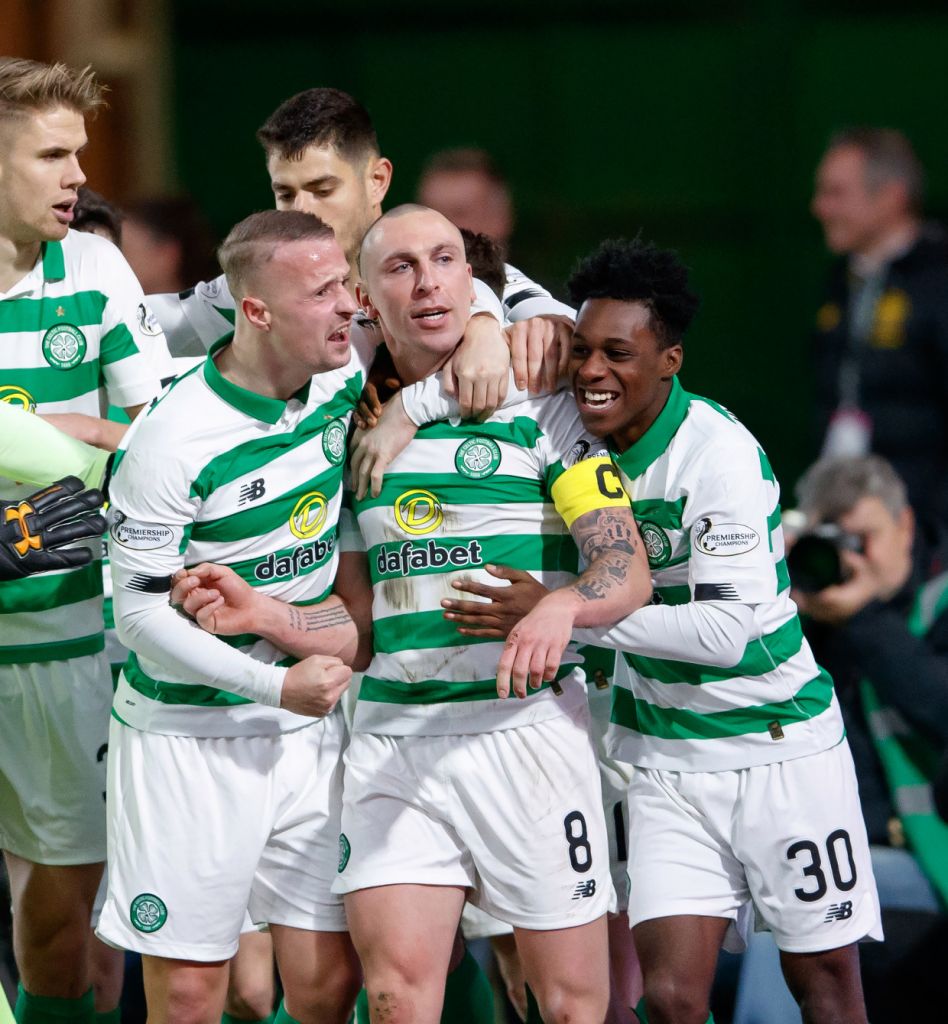 He wasn't even registered for the Europa League squad for the Group stages, indicating the 'one for the future' status that he had when he first came to Scotland. The young Dutch star wasn't prepared to wait though. His football has been sensational, although skipper Scott Brown playfully told him that his finishing was 'pathetic', his enthusiasm is infectious as was seen when he roared with laughter at Broony pulling his leg on live TV.
Speaking to Daily Mail, Jeremie Frimpong, revealed his burning ambition to reach the very top in the game and talks about fellow Dutchman, the former Celtic star Virgil Van Dijk who is now regarded as the best defender in the world, only missing out on the prestigious Ballon d'Or award to Lionel Messi by just seven votes this week.
"I want to be the best player there is, I want to play for the biggest team ever. I want to win the Champions League. I want to hold the World Cup. I want to win as many trophies as I can," Frimpong told the Daily Mail. He looks a certainly to start in tomorrow's League Cup Final, giving him his first chance to start collecting his haul of honours. It will be a lovely way to kick things off for the teenager.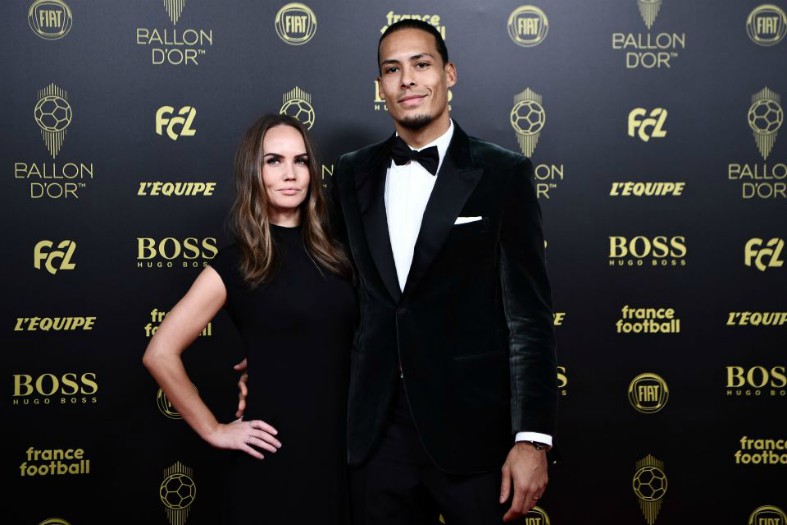 "Look at Virgil Van Dijk, there's the example. Played for Celtic; four years later he nearly wins the Ballon D'Or at Liverpool. He was so close.
"So can I be the best player there is? Yeah, I think I can be. Celtic can help me with that. The history here is crazy. They are so good – one of the biggest teams there is.
"So I hope I can be the best here. But that only comes with hard work and commitment and that's what I'm going to produce to make it happen."
Frimpong went on to explain how his mum decided to leave the family home in Amsterdam behind to set up a new life in Manchester in 2008 and how he started to make his way in the game with him mum making major sacrifices when money was tight to buy the youngest his football boots. Coaches would also give him a tenner or even 20 quid to help him and the family as he looked to be a real talent in the making.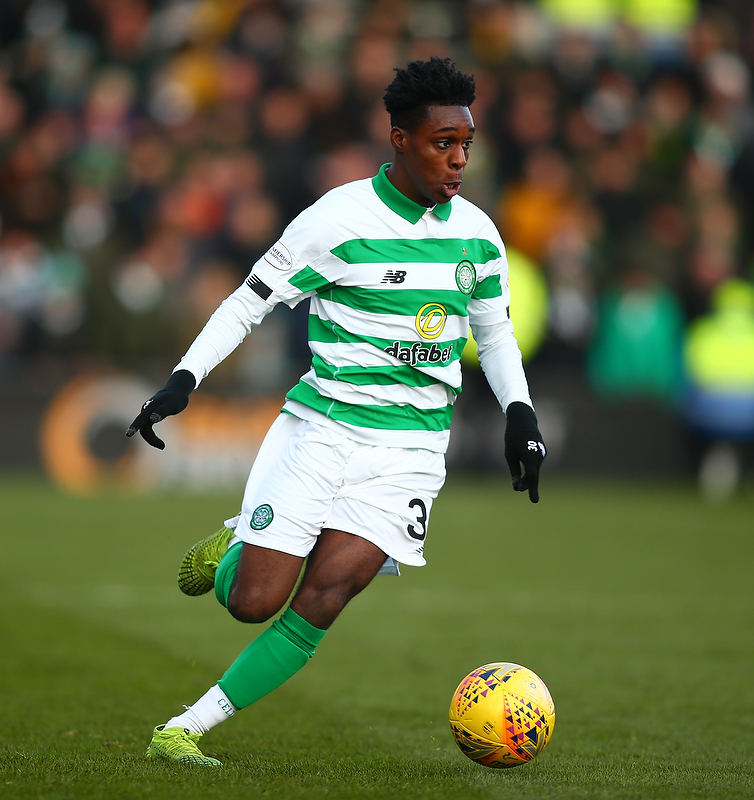 "I scored a hat-trick and I remember playing really well. I won best player of the tournament and they gave me a trophy.
"I played so well I suddenly had Liverpool, Man City, Bolton and Blackburn after me. They were all speaking to my parents and it was a big thing for a young kid.
"I went for a Bolton trial first. Then I went to Liverpool and I was going to sign for them. But the travelling was hard and expensive from our home in Manchester. We didn't really have the funds and Man City were more local. I went there on a six-week trial and that was it," the young Celtic Star said.
Tomorrow the Rangers will have their big money signing Ryan Kent up against Frimpong. Last season the former Liverpool reserve gave Mikael Lustig a torrid time on a couple of occasions because the veteran defender struggled t handle his pace. That won't be a concern for Jeremie, who while at school excelled at both 100m sprinting and 110m huddles.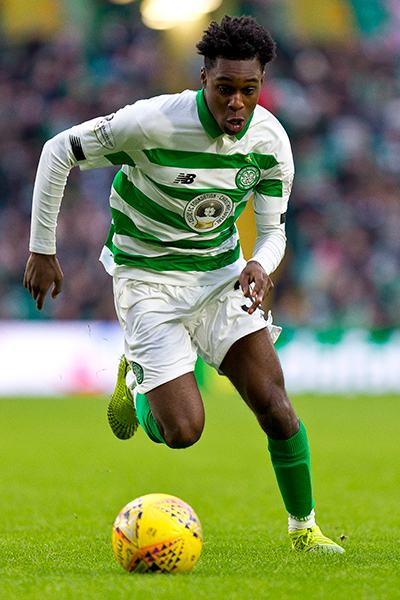 "I have always been naturally quick. Was athletics a serious possibility for me? Yeah, 100 per cent," Frimpong said.
"I was committed to athletics, but I never thought about it the way I thought about football. It was never in my head to become an Olympic athlete or anything. Football was in my head night and day."
He told the story of how Manchester City's academy coach Alan Wright converted him to a right-back when the regular in that position got injured and how that was a crucial decision in Frimpong's development which led of course to his move to Celtic.
"Alan said to me: "This is your position." He said: "You could be one of the best right-backs in the world if you master it."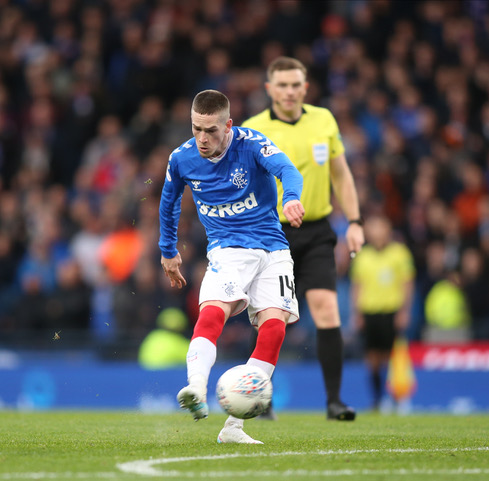 "At first I wasn't sure. I didn't say yes straight away. I thought about it and thought: 'Let's give it a try."
At only 5ft 4in Frimpong can be regarded as being pretty small for a defender but that's never going to hold him back and it certainly hasn't in a Celtic shirt.
"I never worried about height. I just went and played. I know I'm not the tallest. But on the pitch I'll never be the weakest either. I will go into any battle. If I get beat I get beat, but I will never shirk from trying."
He'll do just fine tomorrow at Hampden and having spend £7m on Kent, the Rangers might just find that he's met his match in the shape of young Jeremie Frimpong.