Jota's wonderful goal was the best of the three that Celtic scored at Fir Park last night but he has been denied his rightful place in today's Unique Angle by the 'ludge-VAR officials' (Jota's wonderful goal was the best of the three that Celtic scored at Fir Park last night but he has been denied his rightful place in today's Unique Angle by the 'ludge-VAR officials' (as per Sandman's Definitive Ratings) operating their inadequate, Mickey-Mouse technology that somehow determined that the Portuguese winger was offside.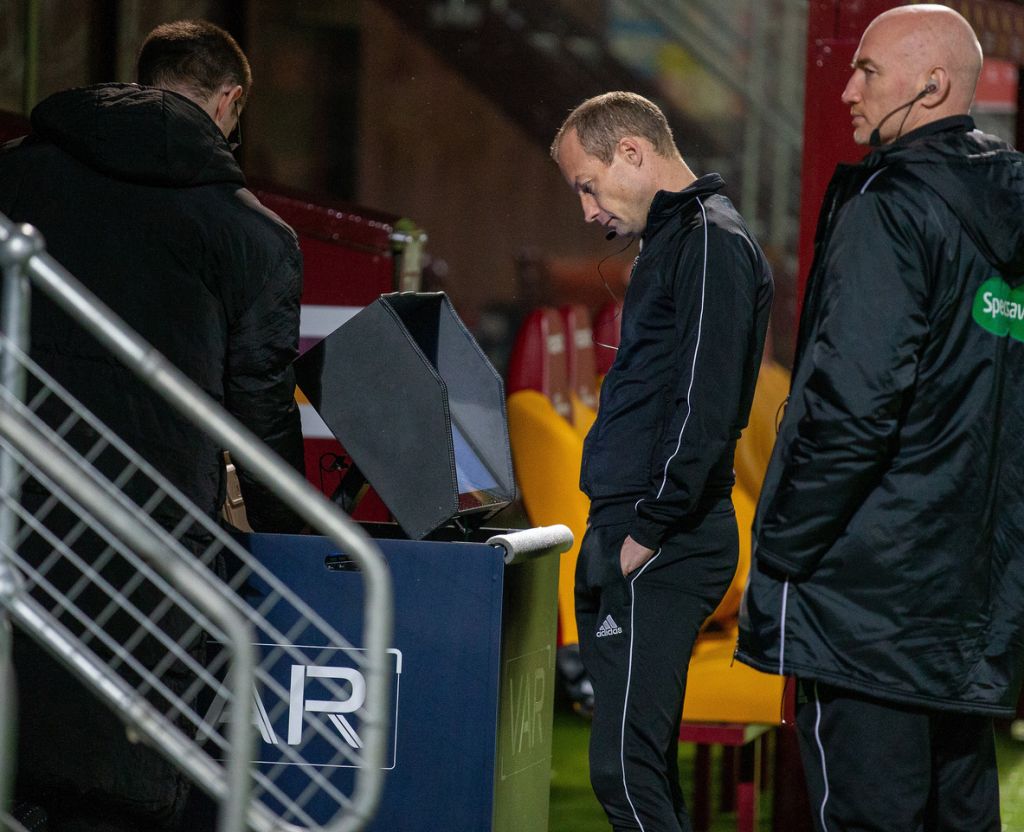 Let's be frank, It was a guess, probably a biased guess, but nothing more than that. We have been sold a pup by the Scottish FA who have imposed a cheap 'n' nasty version of the technology on us and for games that aren't being shown live on Sky Sports – ie the vast majority – and it is simply not fit for purpose. The image released last night that 'proved' Jota was offside was as comical as it was tragic.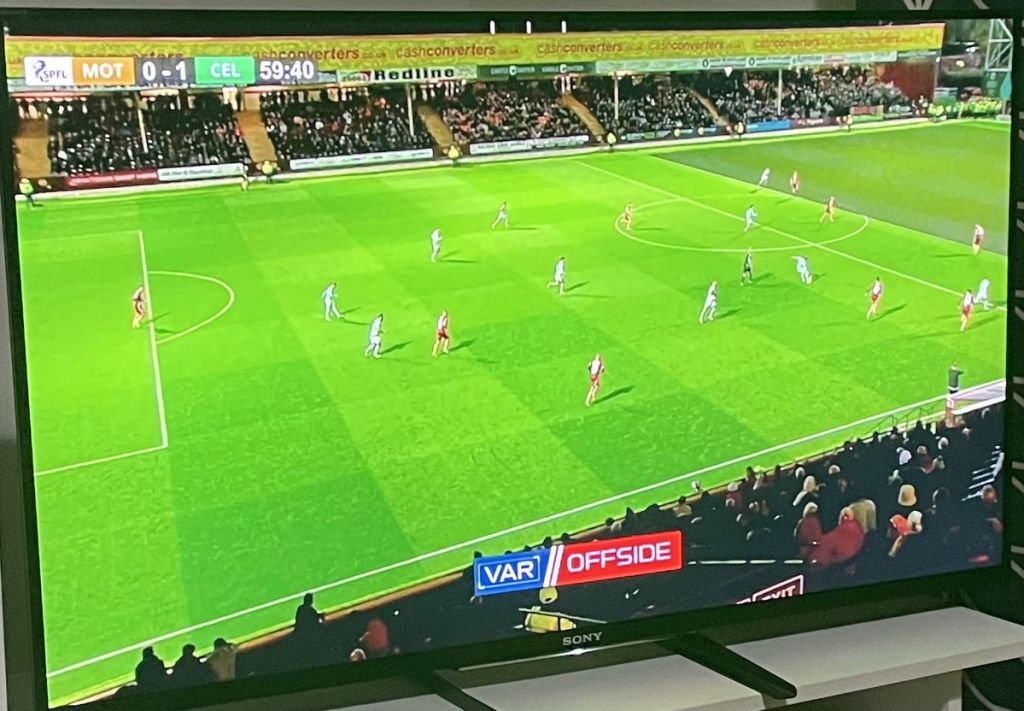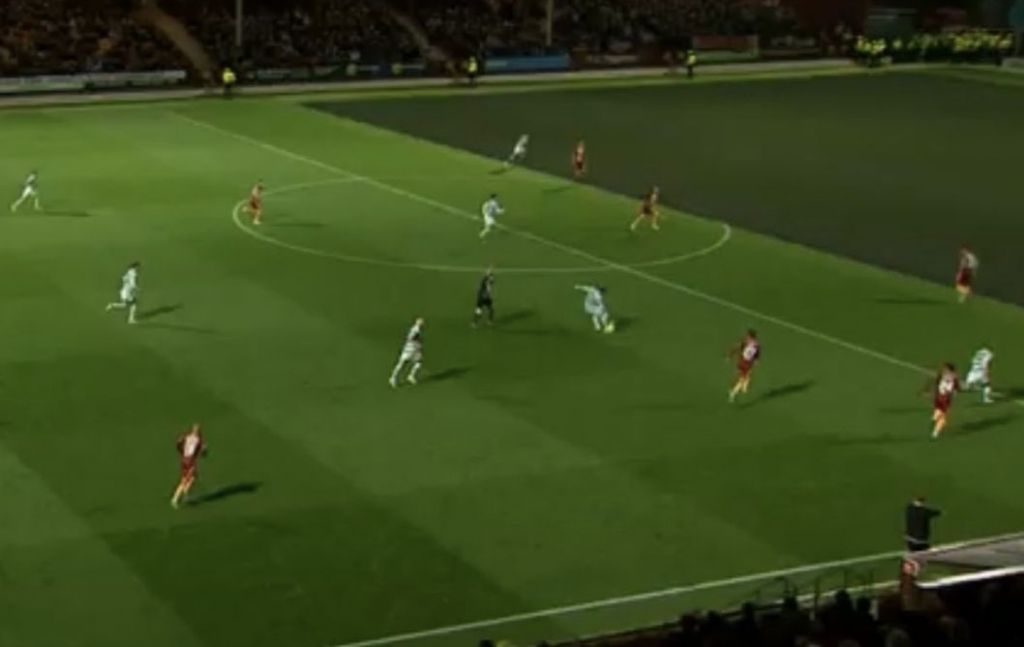 Talking about not being fit for purpose, the Scottish FA's selection of staffers for the VAR decision-making leaves a lot to be desired to say the least. On Tuesday night there were three penalties in the game between Livingston and Aberdeen, in only once instance was there an appeal for a penalty. In each case VAR review showed that the ball had hit an arm so penalties were awarded, ludicrously.
However if that is the rule that is the rule although Celtic supporters have quite correctly been asking why James Forrest wasn't given a penalty at Tynecastle?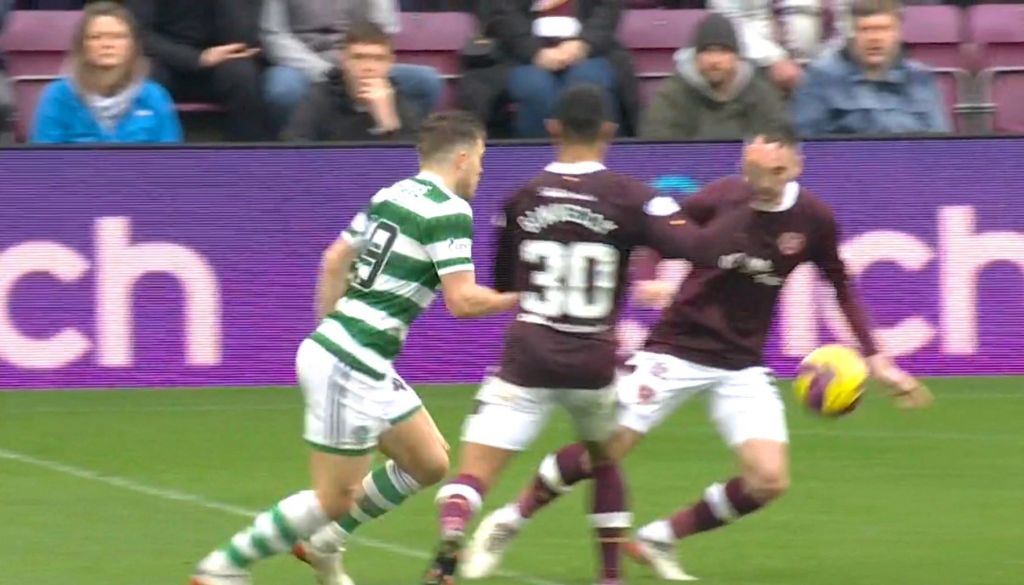 Last night that understanding of the new rule in Scottish football was thrown out the window when at Ibrox the ball struck a Rangers arm inside the penalty box and neither referee John Beaton nor the VAR officials had the stomach to award a penalty against the team that the referee himself supports.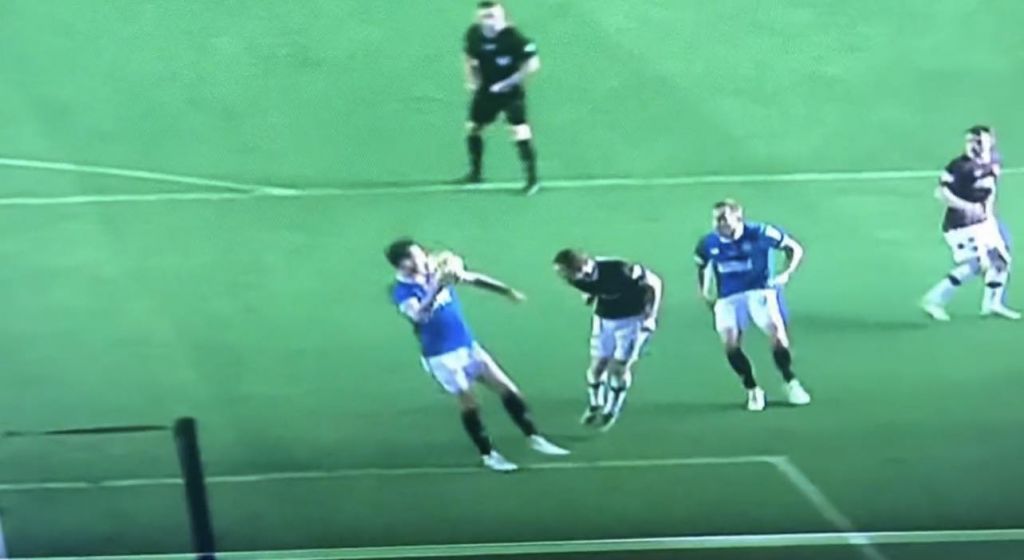 The ball is going towards goal and the hand stops it. That's the excuse they used on Saturday against Bernabei! Is a hand out to the side a "natural" position? VAR proving to be the tool refs need to extend their help to one team! https://t.co/w3P87dEjjk

— Dave fae The Renton (@DaveTheWiserTim) November 10, 2022
Hearts v Celtic
2 goals disallowed
2 penalties against
Hearts handball missed

Celtic v Dundee U
1 penalties against
Serious challenge missed

Motherwell v Celtic
1 goal disallowed
Serious challenge missed

— Mr P (@ElSpark) November 9, 2022
In 4x VAR games we've had:
✅ Penalty against for an arm in natural position
✅ Abada goal 'offside' – no replay.
✅ Jota goal 'offside' – bougus replay.
✅ Clear handball not given – not reviewed.
✅ Chest high challenge – no booking.
✅ Stick on red not reviewed.

🤷🏻‍♂️

— 🍔 Gastro Celtic 🍀 – 胃腸炎 (@Gastro_Celtic) November 10, 2022
So the new rule appears to be any contact with the ball inside the box by an arm or hand will be a penalty unless it benefits Celtic or harms theRangers. Despite all this Celtic have actually increased our lead at the top of the league, looking down on theRangers since VAR was introduced.  Quite remarkable really.
And talking of Livingston that tackle last night on Carl Starfelt might remind you of a similar challenge by our old pal Ryan Christie at the Tony Macaroni a few seasons ago. Willie Collum was the referee that day was he not and he couldn't wait to flash a straight red card at the the Celtic midfielder. Last night neither Collum or the' ludge-VAR' operative were interested in making the correct call. Funny that.
I've seen red cards given for such tackles, the well player can consider himself lucky given current rules on out of control, off the ground, straight leg tackles. pic.twitter.com/pY9pvKLvws

— Lisbon Lion (@tirnaog_09) November 10, 2022
Just to be clear @ScottishFA a hand behind your back is a penalty bout a hand in front of your body isn't?….or are decisions totally dependent upon the jersey you are wearing? pic.twitter.com/sA5qVZiA4l

— Kevin Barry (@KBG1888) November 10, 2022
Here's the Unique Angle from Celtic TV featuring Kyogo and Maeda but disgracefully not Jota….
🇯🇵💚 𝗧𝗵𝗲 𝗝𝗮𝗽𝗮𝗻𝗲𝘀𝗲 𝗰𝗼𝗻𝗻𝗲𝗰𝘁𝗶𝗼𝗻 strikes again!

Our #UniqueAngle of the goals from Lanarkshire as the Champions took all three points!#MOTCEL | #cinchPrem | #COYBIG🍀 pic.twitter.com/4DuY8R0BPU

— Celtic TV (@CelticTV) November 10, 2022