Fergus McCann once labelled them as the 'Three Amigos' due to their personal demands. The trio in question is of course non other than Paolo Di Canio, Pierre Van Hooijdonk and Jorge Cadete. All wonderful and talented footballers, but all had their flaws.
It was of course all down to one thing. Money. Isn't it always? All three had a fall out with Fergus regarding their salaries, and there was only going to be one winner. Fergus of course was shrewd whenever it concerned financial matters. He was as good a businessman as they were footballers.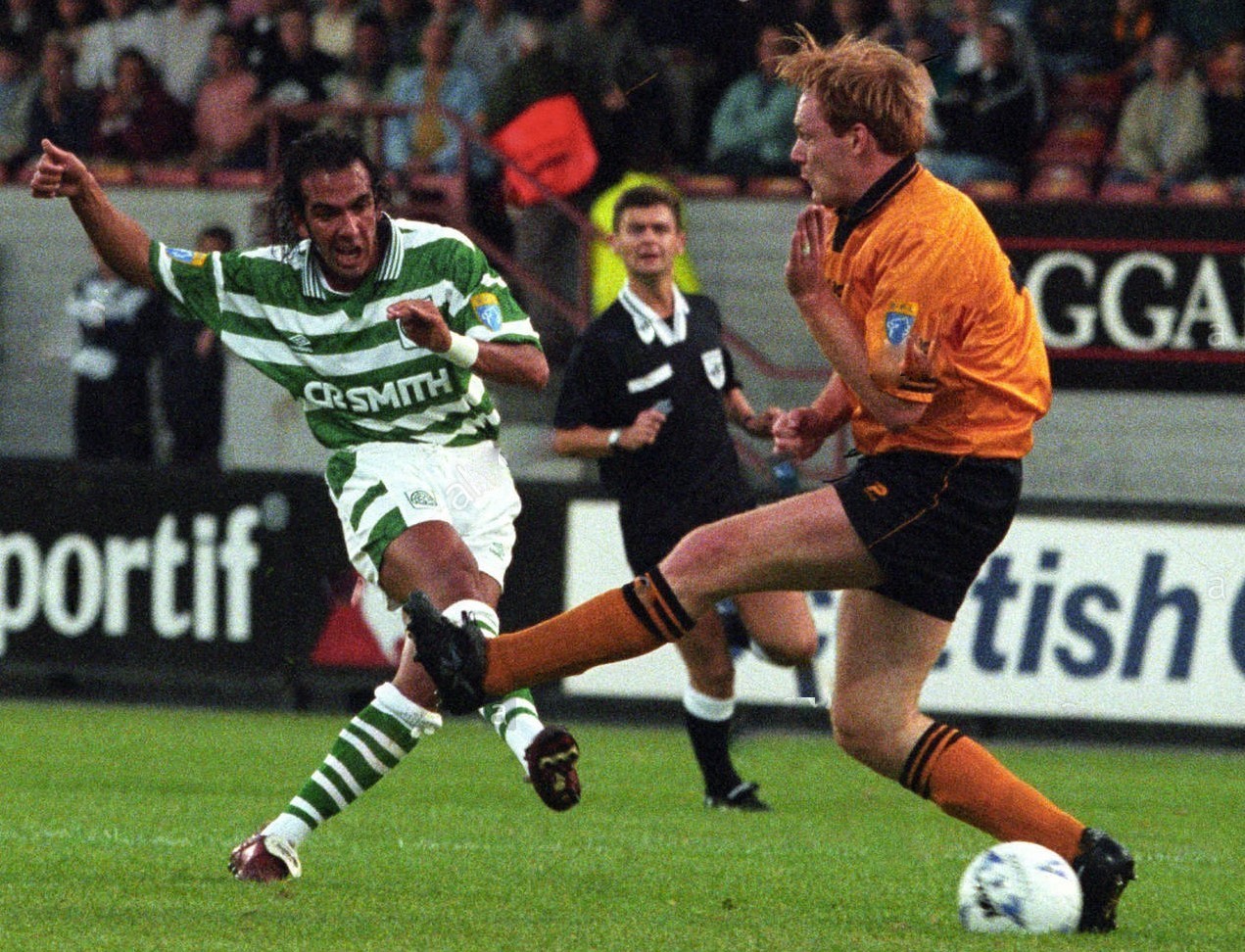 Firstly, all three were sensational footballers, Di Canio was one of the best players I've had the pleasure to watch in my time supporting Celtic. He was a loose cannon but he was a genius with the ball at his feet, but like all geniuses he had his flaws. To put it politely he had a screw loose, but what a talent. It was a travesty we only got to witness his skills for one season.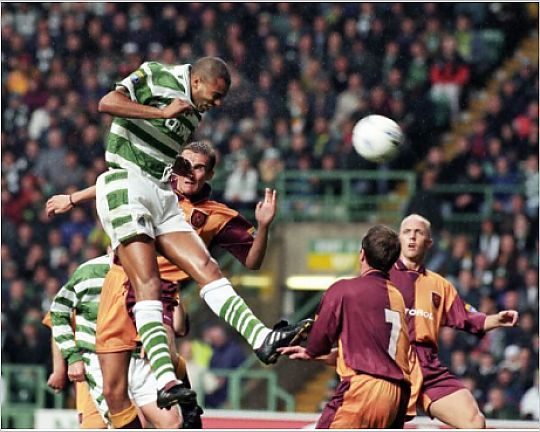 Big Pierre was an excellent centre forward, a real modern day player. He was of course at six feet plus deadly in the air, but also very mobile and could hold the ball up. He was an all round striker. He wasn't too bad from set pieces either.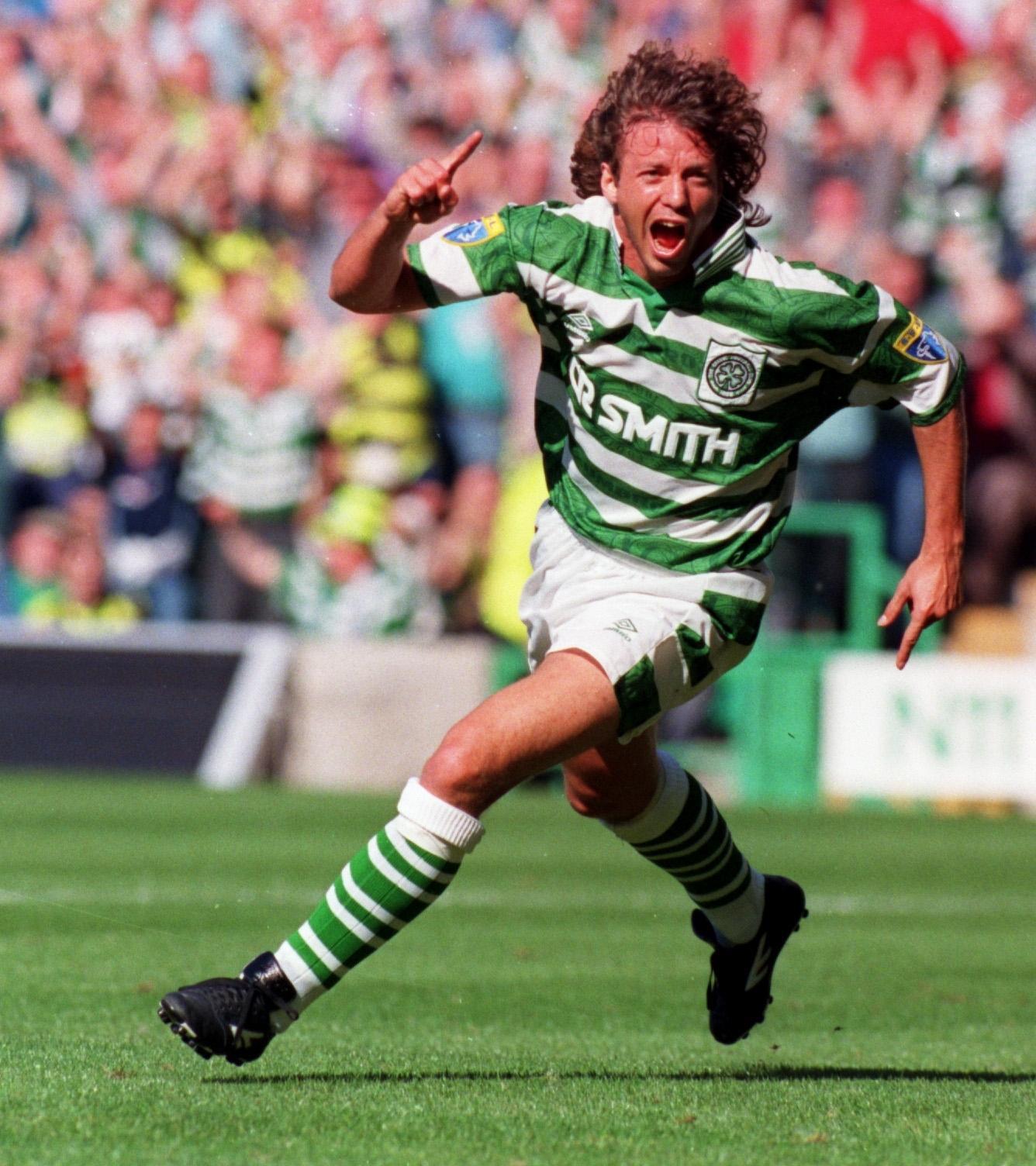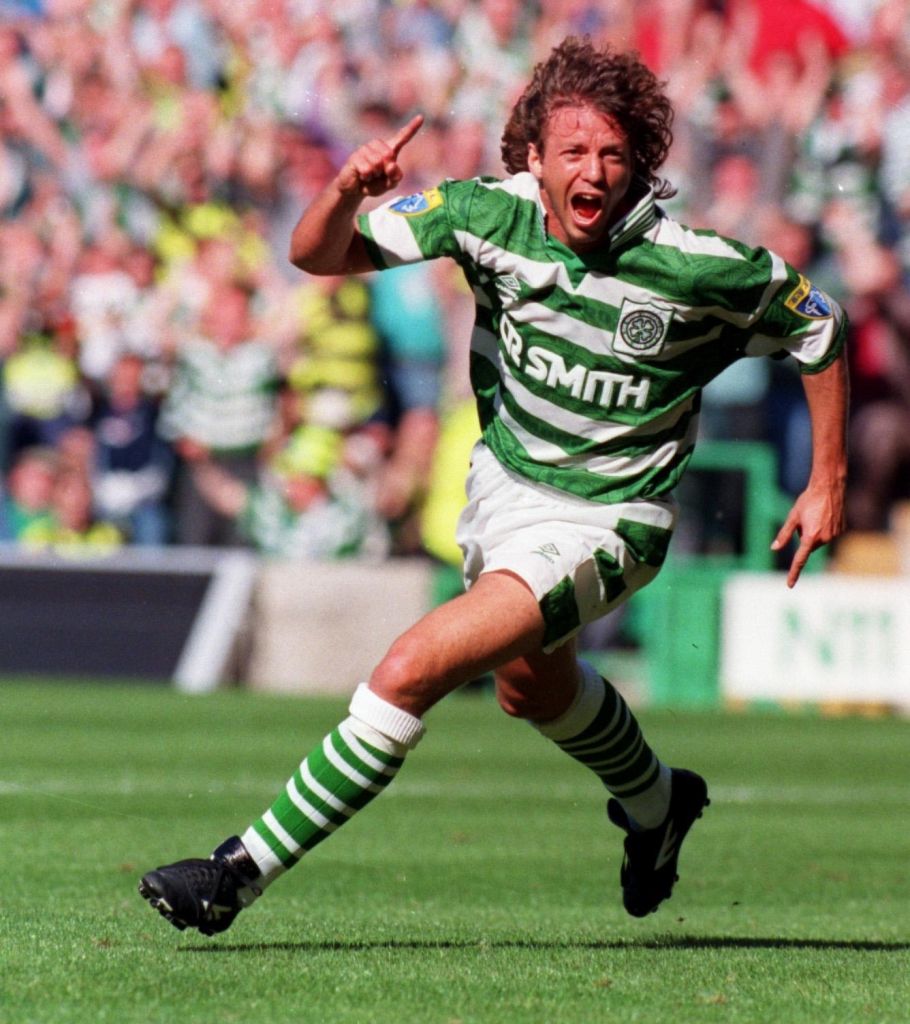 Jorge Cadete was a sublime striker, a nuisance on the ball and he could find the netty with ease. One on one he was arguably the best I've seen at Celtic. He was a deadly goalscorer. His record of 38 goals in 49 games (without the aid of penalty kicks) is a testament to that.
The very fact that we had three players of that calibre at the same time (they scored 64 goals between them that campaign and had numerous assists) yet they had zilch to show for their efforts, highlighting how unlucky we were not to have won any form of silverware that season. We played some sensational football but still fell short, it was a strange campaign. The story of our time under the leadership of Tommy Burns.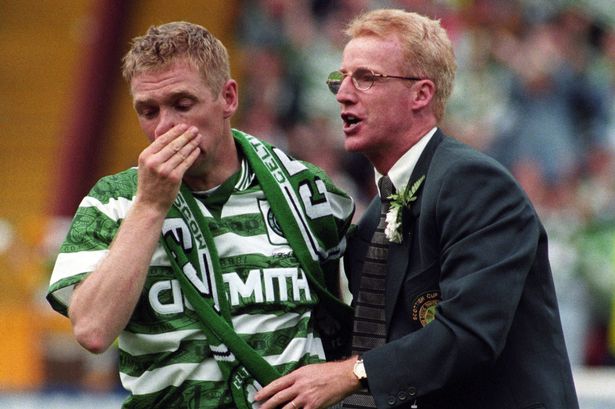 The trouble brewing in the back ground certainly didn't help. Firstly big Pierre stating that his reported wage increase of £7000 might be good enough for the homeless to live on but not an international striker' that was poor from big Pierre and it spelt the end as his row with Fergus saw him eventually dropped and he joined Nottingham Forest in March 1997 for a deal reported to be worth £4.5 Million.
Paolo Di Canio departed in the summer of 1997 having also seen his significant wage rise rebuffed by Fergus. Di Canio claimed that Fergus went back on his word on a salary increase. He refused to join the side for a pre season tour in Holland and that was the beginning of the end. He soon departed to Sheffield Wednesday for a significant cash sum.
Jorge Cadete would also depart due to a variety of reasons. He too refused to show for pre-season training and the writing was on the wall. He would join Spanish side Celta Vigo for £3.5 million.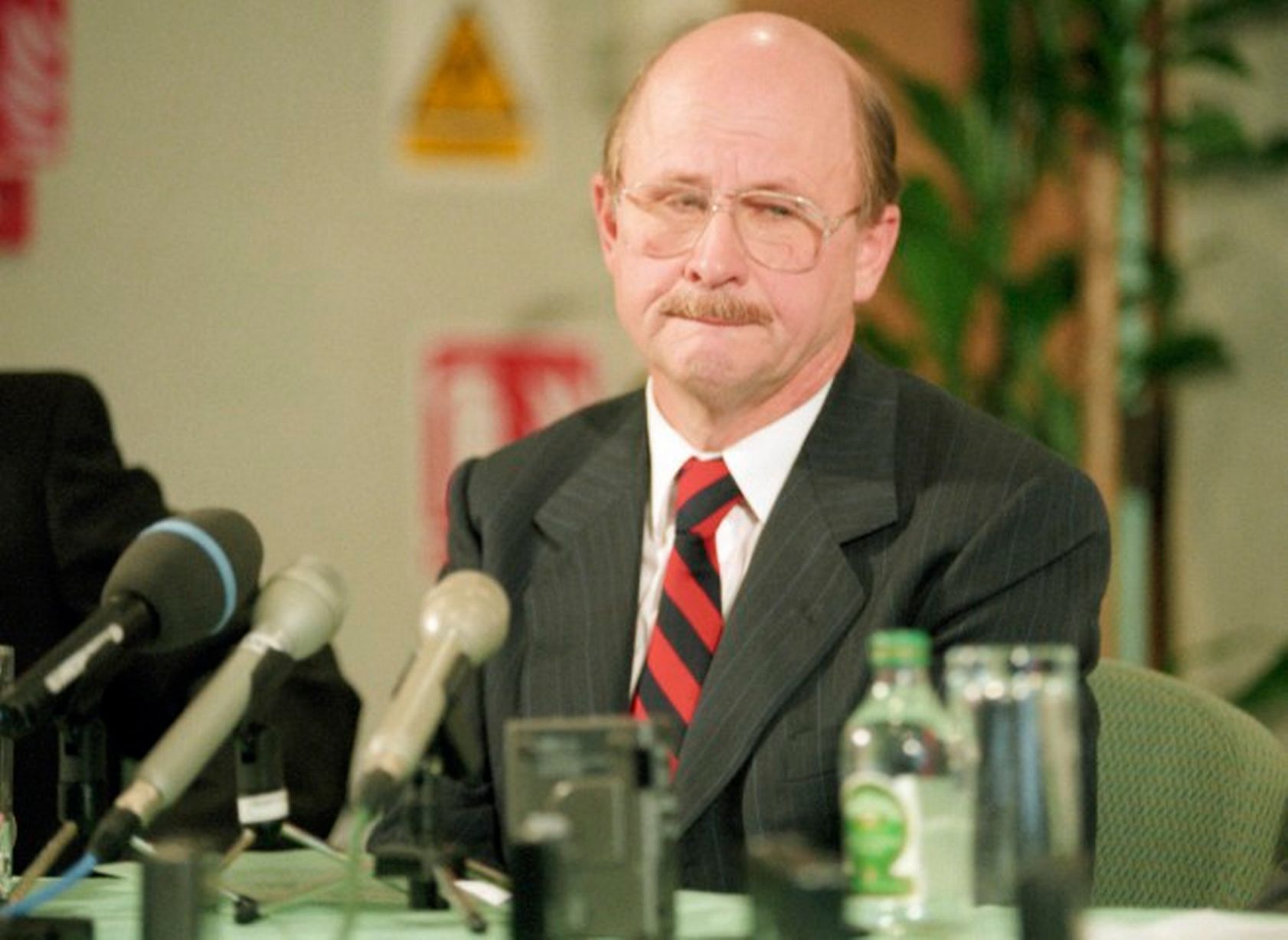 All in all Fergus was proved right on the attitudes of all three. Big Pierre would later go on strike at Nottingham Forest. Di Canio proved his self worth as a person with his political views. Fergus would also later win a libel case against the Italian regarding claims about his 'pay rise' ending in Fergus receiving an out of court settlement. In the case of Jorge Cadete he would bounce from club to club before being declared bankrupt when his playing days came to an end. Fergus calling the Portuguese a financial basket case proving to be pretty accurate.
Do all three regret their actions? Not a chance maybe in Cadete's case yes, but both Pierre and Di Canio went on to have more than decent careers and made a bucket load of cash.
Fergus will not regret it one bit, he was proved right and although we lost the services of three brilliant players we received decent money for them and we went on to win the title the next season. Their actions cast a cloud over the club in a vital campaign. If they hadn't been so self centred maybe it could've been a lot different? I guess we'll never know.
JustAnOrdinaryBhoy – follow on Twitter @ordinarybhoy