Nicola Sturgeon issued Scottish football with a yellow card today and warned that the game is one further incident away from being closed down as the First Minister stated that at the very least the Celtic and Aberdeen games over the next week would NOT now be happening.
Nicola Sturgeon said "as a minimum, you should not be expecting to see Aberdeen or Celtic play over the course of the coming week", after their players broke lockdown rules.
That means that Boli Bolingoli has cost Celtic the chance to play St Mirren on Wednesday and Aberdeen at the weekend and will therefore give the Rangers – already two points ahead after Celtic's dreadful draw at Kilmarnock on Sunday – the chance to push ahead in the title race.
Indeed by the next time Celtic are allowed to kick another ball in the Premiership we could be an astonishing ELEVEN points adrift of the Ibrox side.
Here is the vert stark warning issued today by the First Minister…
"Consider today the yellow card"

FM @NicolaSturgeon says the situation with football players ignoring #coronavirus advice is not acceptable, talks with clubs are ongoing and do not expect Aberdeen or Celtic to play in the coming week

Follow live: https://t.co/t9SQLrY5X5 pic.twitter.com/YZfqZDb0G7

— BBC Scotland News (@BBCScotlandNews) August 11, 2020
Celtic are also left sweating over the implications for the Champions League qualifier next week against Icelandic side KR Reykjavík and there must be a real concern that this game will either have to be played at a neutral venue rather than at Celtic Park or worse still could result in a forfeit and Celtic's Champions League ambitions ending before a ball is kicked – thanks to Bolingoli.
Celtic issued a hard hitting statement this morning condemning the actions of a player who surely will never be allowed to play for the club again.
"It is difficult to imagine a more irresponsible action in current circumstances and we find it beyond explanation… It is a matter of the deepest regret to us that [Bolingoli] has jeopardised that reputation…"
Celtic FC on Boligonli https://t.co/XLUgVWxn4G

— JoeBloggsCity (@joebloggscity) August 11, 2020
Michael Stewart, the BBC pundit commented: "The actions of Boli Bolingoli really beggars belief. He's put the safety of so many in jeopardy, not to mention the football season as a whole. This isn't simply stupidity this is an absolute disgraceful disregard of some many by one individual."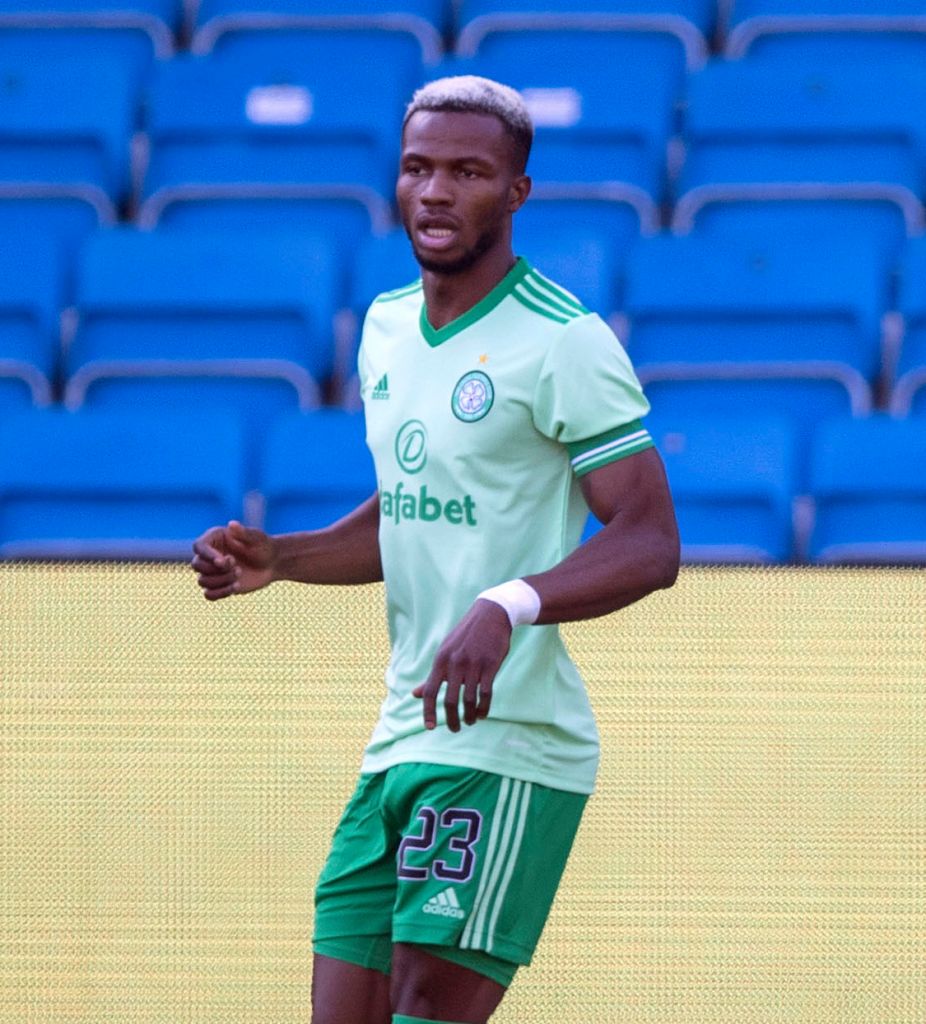 The actions of Boli Bolingoli really beggars belief. He's put the safety of so many in jeopardy, not to mention the football season as a whole. This isn't simply stupidity this is an absolute disgraceful disregard of some many by one individual.

— Michael Stewart (@mstewart_23) August 11, 2020
The Justice Minister Humza Yousaf stated: "Utterly unacceptable from Bolingoli. With a number of incidents, Scot Govt left with little choice but to consider whether pause is now needed in resumption of the game. Operational matter for Border Force & Police Scot, I support whatever enforcement action they deem necessary."
Utterly unacceptable from Bolingoli. With a number of incidents, Scot Govt left with little choice but to consider whether pause is now needed in resumption of the game

Operational matter for Border Force & Police Scot, I support whatever enforcement action they deem necessary https://t.co/fvIRsjhwZr

— Humza Yousaf (@HumzaYousaf) August 11, 2020
Earlier Chris Sutton said: "There should be no way back for Bolingoli at Celtic now. If he knowingly went to Spain before the Kilmarnock game and broke quarantine rules he showed he really doesn't give a sh## about his teammates, the manager and the support… Celtic should get rid."
There should be no way back for Bolingoli at Celtic now. If he knowingly went to Spain before the Kilmarnock game and broke quarantine rules he showed he really doesn't give a sh## about his teammates, the manager and the support… Celtic should get rid immediately

— Chris Sutton (@chris_sutton73) August 10, 2020