CELTIC'S first ever Scottish Cup semi-final against Rangers took place on 6 February 1892 and was a much happier affair that the game at the same stage in the competition in 2016 against the born again Rangers, following the liquidation of the initial club on 2012.
There was no doubt about it that something was stirring in the East End of Glasgow on that dry but still slightly cold early February day in 1892 as 10,000 made their way to Old Celtic Park to see the Scottish Cup semi-final.
Those there could not help admire the New Celtic Park, now close to completion, a tribute to all the hard work put in to it by volunteers on a Sunday. Plans were afoot to open it in a month's time – rumour had it that the famous Irish nationalist Michael Davitt would be in Glasgow to attend – and how nice it would be if the team could only win the Scottish Cup as well!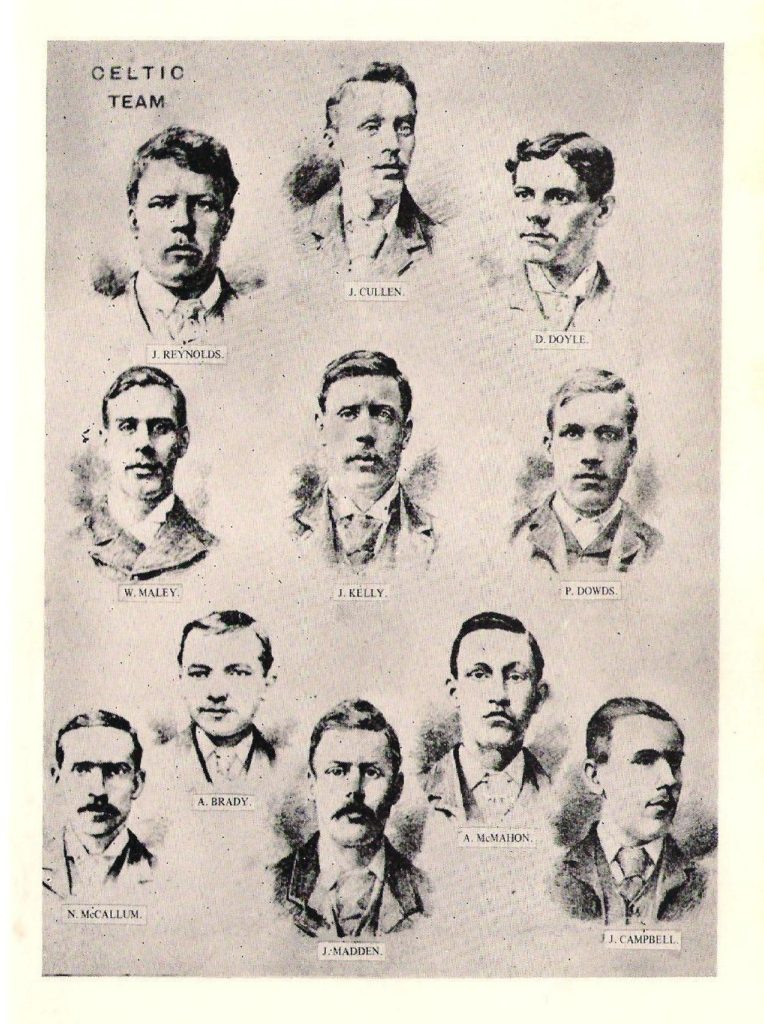 Celtic had not as yet won the Scottish Cup. Only Queen's Park, Vale of Leven, Dumbarton, Renton, Hibs, Third Lanark and Hearts had achieved this feat. Celtic had reached the final on that never to be forgotten snowy day in 1889 against Third Lanark, but they had lost narrowly in the replayed game after the first one had been declared a "friendly".
But in 1891, they had actually won the Glasgow Cup twice – both the 1890/91 season's final and that of 1891/2 being played in the same calendar year – and were clearly a team of some ambition. Their supporters were numerous and enthusiastic.
Their semi-final opponents were Rangers, the team from the west of Glasgow who had been around for nearly 20 years, but had always underperformed and disappointed their potentially large support. They had been Celtic first ever opponents in 1888, and had always been good friends with the Celtic. They had not, however, as yet ever beaten them in any competition. They had once in 1879 reached the final of the Scottish Cup, but had sulked and failed to turn up for a replay after a decision had gone against them in the first game!
This semi-final at Celtic Park, attracted a large crowd of 10,000 with the crushing showing just why Celtic felt it necessary to move to a larger stadium. It was not the biggest crowd in Glasgow that day however, for a replayed quarter final of the Scottish Cup was being played at Hampden between Renton and Hearts, and as Renton's ground had been too small to hold the huge Edinburgh support, Queen's Park had offered Hampden. Renton won that game, as it turned out.
The teams were:
Celtic: Cullen, Reynolds, Doyle; Dowds, Kelly and Maley; McCallum, Cunningham, Brady, Campbell and McMahon
Rangers: Haddow, Hodge and Dunbar; Marshall, McCreadie and Mitchell; Watt, Henderson, Law, McPherson and Kerr
Referee: Mr Robertson, Queen's Park
Celtic started playing downhill facing the sun and what wind there was, and astonished their supporters by turning round at half-time 4-0 up with goals from John Cunningham, Neil McCallum, Alex Brady and Sandy McMahon.
McMahon, tall and bustling was the star of the first half, but credit also had to be given to Dan Doyle for some brilliant clearances. Celtic Park had seldom seen anything like this, for the team looked well on top, even more so with the wind and sun behind them. Brady then picked up a McCallum through pass and Celtic went 5-0 up.
A real hammering looked a possibility but then Rangers fought back. They seemed to be a fitter side, a tribute to the hard work they put in on Glasgow Green in the evenings in the dark, and with Celtic in danger of losing concentration, scored three goals from Henderson, Law and Kerr as the half back line of Dowds, Kelly and Maley which had been superb in the first half began to tire.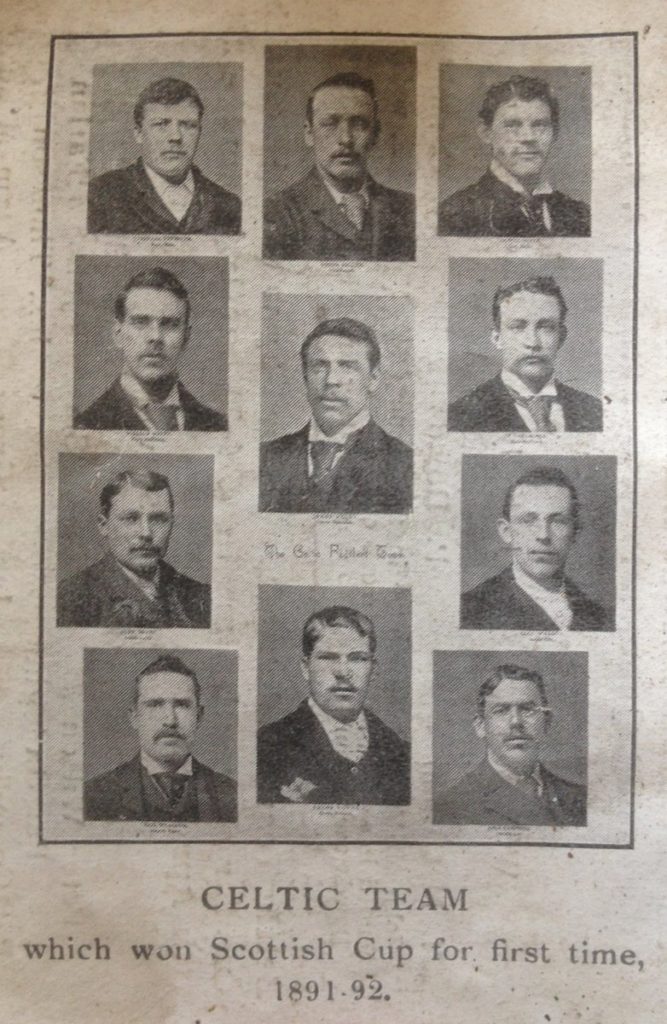 However the goals probably all came too late to make any great difference, and when Mr Robertson picked up the ball at the end, the Celtic fans were delirious with joy. Having received the congratulations of the Rangers players, the green and white stripes trooped off, safe in the knowledge that they were now in their second Scottish Cup final. A telegram told them the news that Renton had beaten Hearts, so they would play the winners of Queen's Park and Renton in the final.
1892 was an exciting year for Celtic. In addition to the chance of winning the Scottish Cup, there was the likelihood of a General Election. Pity about the disgrace and death of Parnell, but could the aged Gladstone win back power and force through Home Rule?
David Potter