A sort of soap opera began to develop in April 2018 about the post-split fixtures. For one thing, they should have been published a great deal earlier but apparently there was an issue of whether Rangers should come to Celtic Park on the first day after the split when the League could be won.
"Oh, we cannae hae that", they said and Celtic were put to Easter Road to win the League there.
Sadly, Celtic wearing their awful pink strip failed to co-operate and lost 1-2, so it was Celtic Park against Rangers after all that the League was won!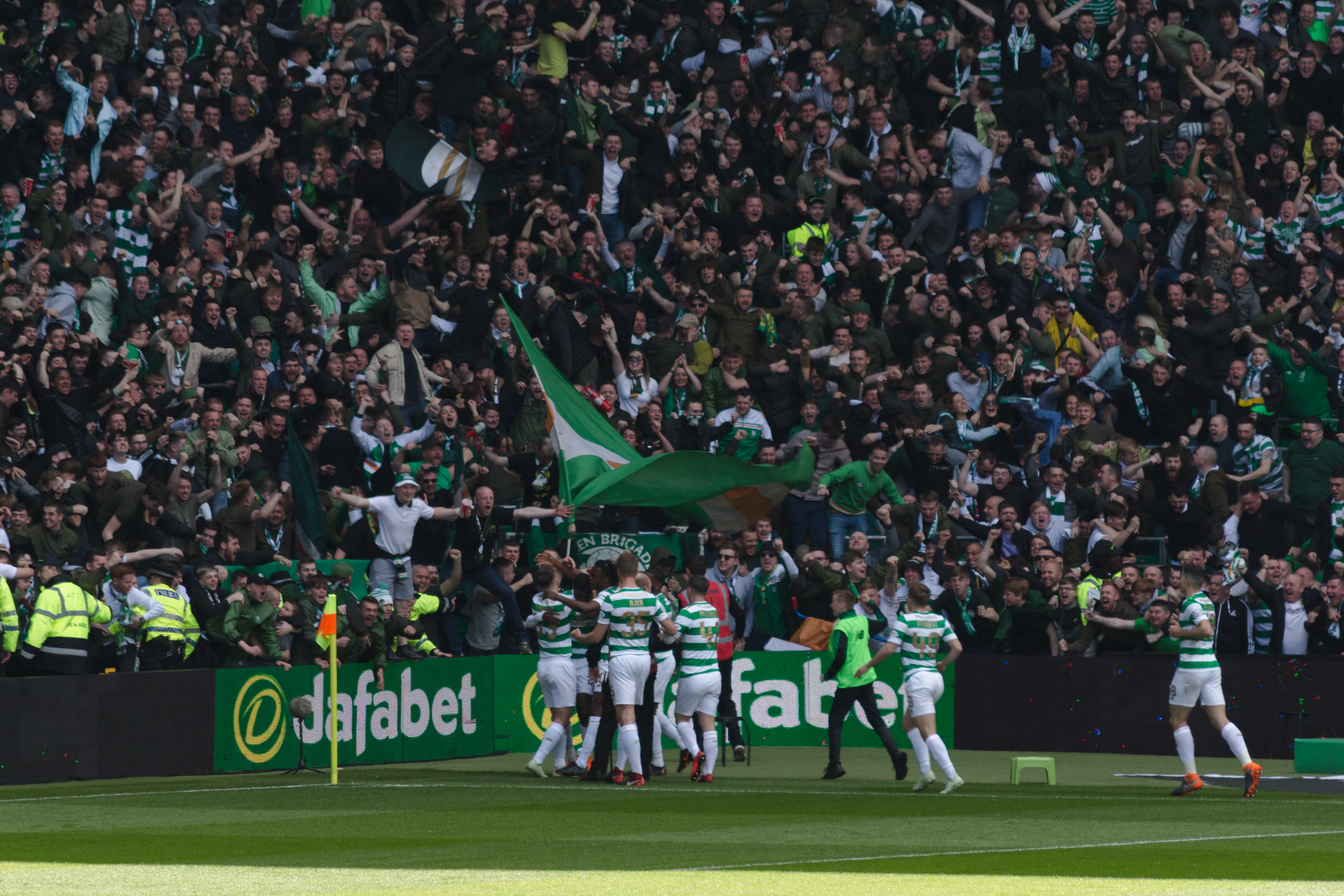 And how! 5-0 was a travesty, for it should have been a whole lot more. The pick of the goals were a couple scored just before half time by Edouard and Forrest, Mikael Lustig wore a policeman's hat, and half time saw some Rangers supporters depart the scene.
It was a total rout, and given that Celtic had defeated them 4-0 in the Scottish Cup a fortnight earlier, it was hard to resist the conclusion that this was the biggest gulf between the two clubs that there had ever been.*
Celtic then lived up to their reputation of this season of not winning games that did not matter, and Aberdeen registered a very rare (almost a collector's item) win at Celtic Park on the day that the trophy was presented. 49 times the Scottish League, and the following week came the Scottish Cup final.
Now that was a game that Celtic did have to win – and they duly did so – 2-0 v Motherwell and the Double Treble. Life was sweet!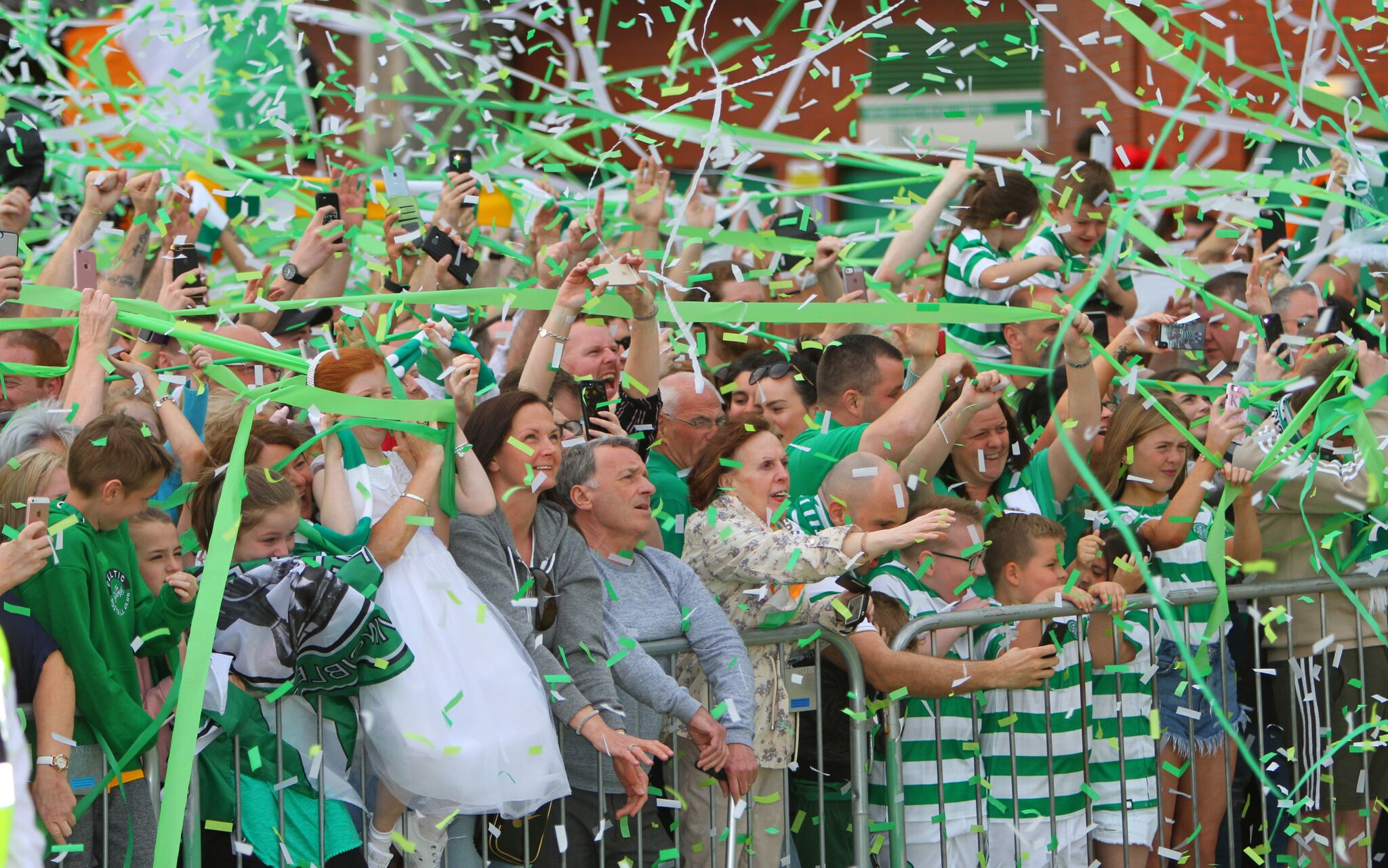 It was a great time to be a Celtic supporter. All that was really required now was for the team to raise their game and put up some sort of performance in Europe.
Apart from anything else it would silence all these know-alls trying to tell us how easy it all was in Scotland!
Celtic eyes are now set on fifty!
David Potter
From David Potter's new book Celtic How the League was Won 49 Times which is out now.
The Celtic Star has been running extracts from the book over the course of the international break as our Celtic Historian took us on a trip through some of the most memorable days in our club's history. It's a wonderful read. All the earlier articles are available on the site.
*Liquidation is permanent. Celtic being one club mentioned and the other being the assortment of Ibrox outfits that have come and gone over the years.