1. MANCINI SAYS HE'S CONFIDENT: "All the players are ready and we don't change a lot," said the Zenit manager. "For us, it's important to change the result. We always play well at home in the Europa League. I'm confident and we need to play a good game." More to follow on his press conference on The Celtic Star…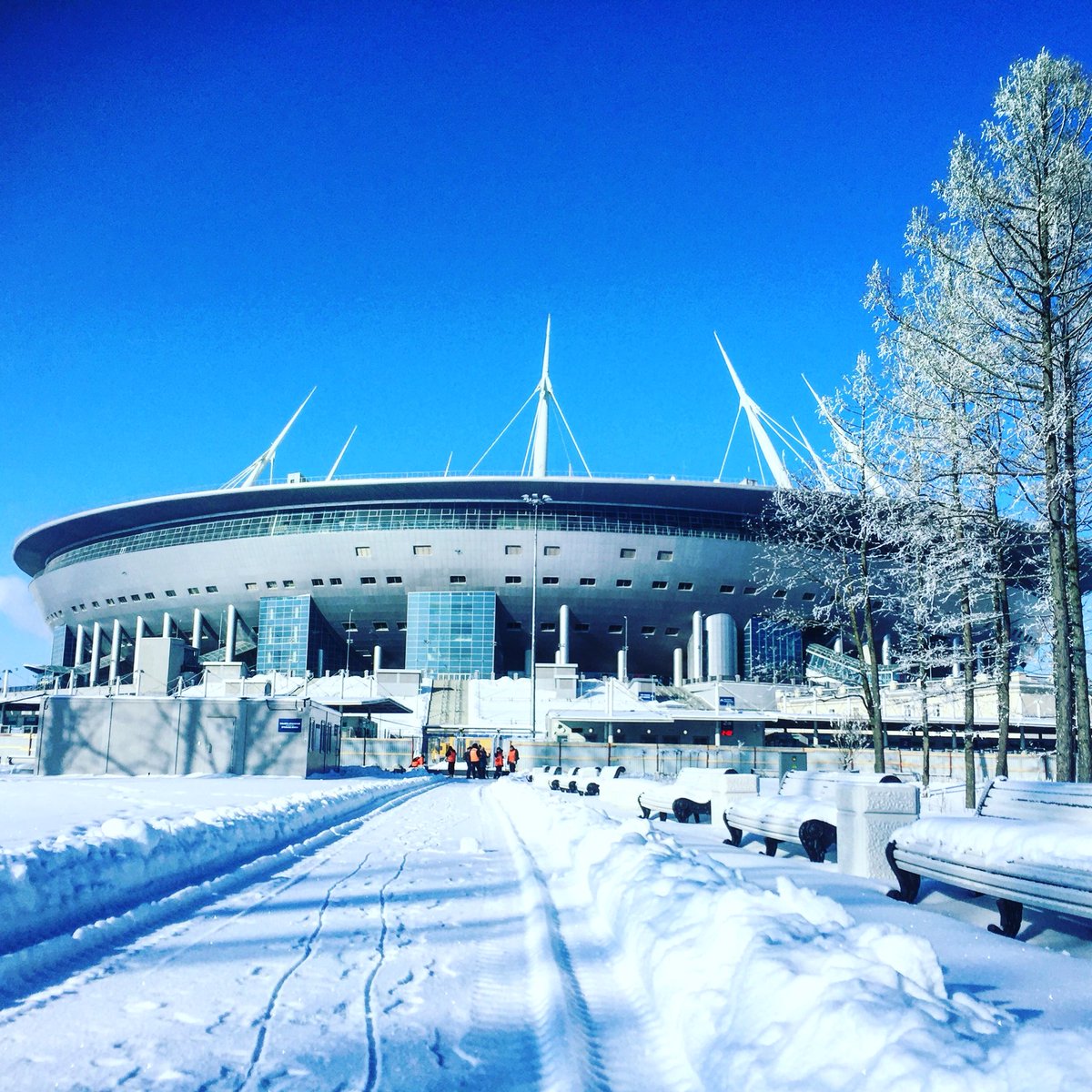 2. CLOSED ROOF AT THE KRESOVSKY STADIUM. The Zenit keeper Andrey Lunev on the atmosphere he expects Celtic will face tomorrow night at the £700 million Krestovsky Stadium with its roof closed. The BBC's Chris McLaughlin posted this stunning photograph on Twitter earlier today.
"Celtic Park was a wonderful stadium with an incredible atmosphere. It was just a shame about the result. But it will be a different atmosphere at out place with the roof closed.
"Celtic will be under our cloak this time! There is always a great atmosphere when the roof is shut. Now it is our fans' turn to make the noise."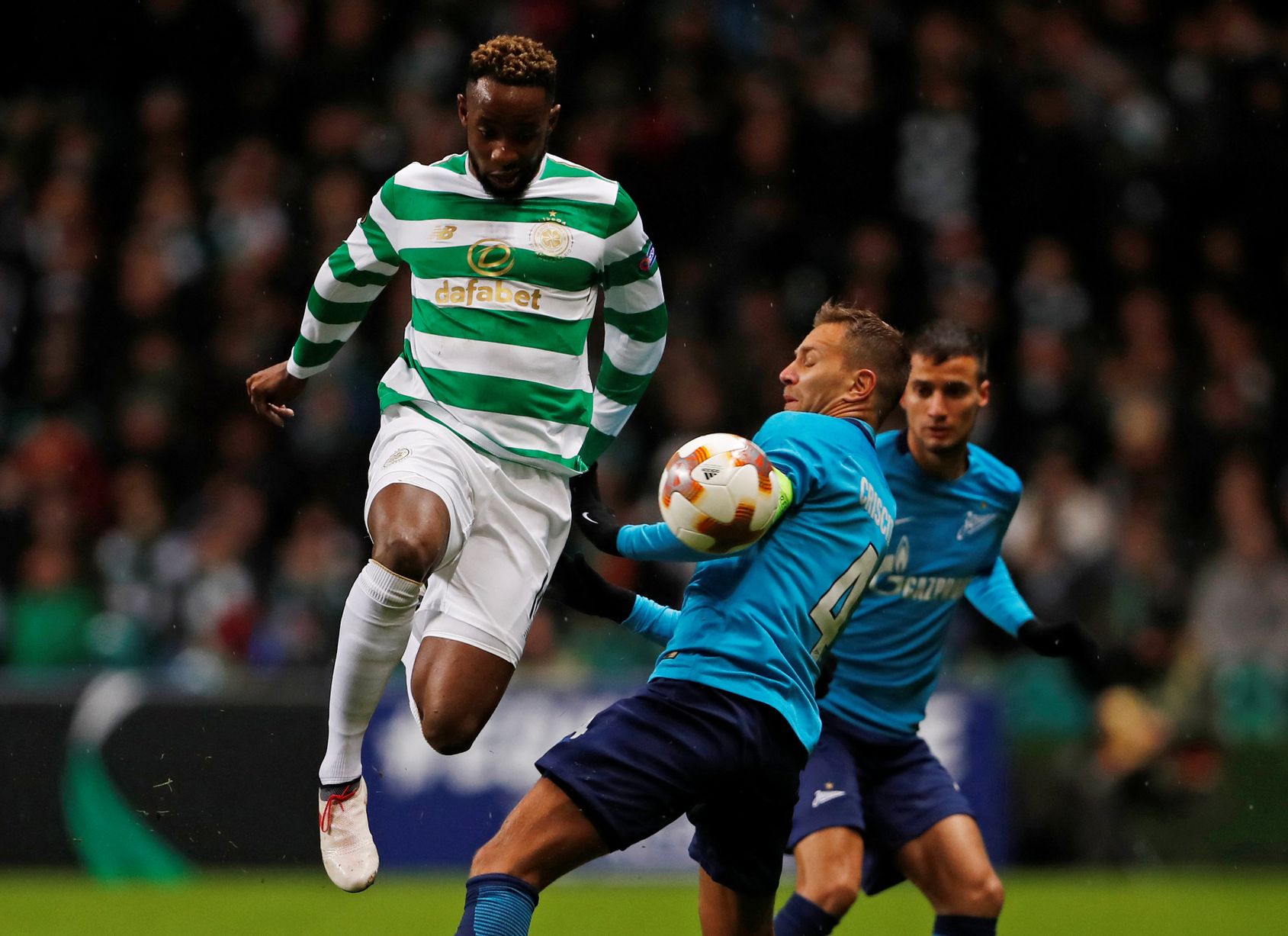 3. HOME FANS CAN CHANGE THINGS SAYS ZENIT CAPTAIN. The Zenit skipper Domenico Criscito reckons that the noise in the Kresovsky stadium will change the course of the tie in Zenit's favour.
"The first game after a break is always played with great difficulty. We had a two-month rest and we played in the UK, which isn't easy either," Domenico Criscito stated.
"British teams run a lot, they are very physical and we were forced to move all the time. But even if we had drawn 0-0, the situation has not changed. We need to score.
"I know we will have opportunities and with the support of our fans that will change things hugely. After the game, we had a meeting. We know we have to win this and I think we will."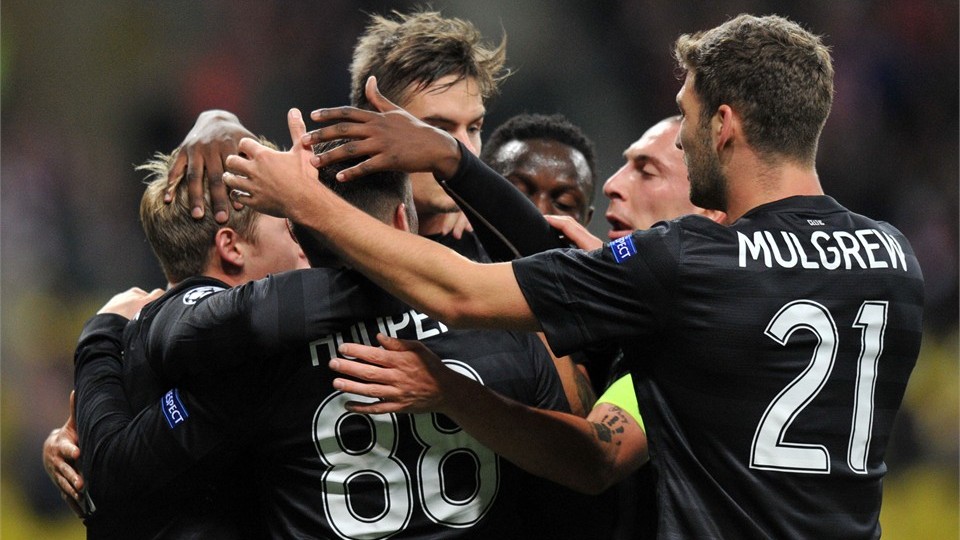 4. THE COMMONS COLUMN – Former Celtic star Kris Commons wrote about Celtic's positive previous experiences in Russia and how that can help the side tomorrow night in the Krestovsky Stadium.
"The last time Celtic played in Russia was one of the highlights of my career because it was a night when history was made," Commons wrote.
"In October 2012, we beat Spartak Moscow 3-2 to finally record the club's first-ever away win away in the Champions League group stage. In the game, I ended up playing almost as a right-back. Mikael Lustig helped me out a lot, reinforcing that the defensive side of things needed to be spot on.
"Thankfully for us, Gary Hooper scored a memorable finish to put us ahead. Spartak scored twice, but then had a man sent off before James Forrest got us level with a deflected strike.
"When Georgios Samaras headed a late winner, I was dead close to him and I remember jumping on his back and screaming: 'Yeeees!'
"It had taken Celtic 19 attempts to win on the road in the Champions League group stage and being part of that historic winning team was a magical feeling. There was such a sense of relief that we had finally done it."
And on how he thinks that Brendan Rodgers will approach the game tomorrow Commons stated:
"Knowing him, I think he may press Zenit high again and try to get at them. The Russians might not expect that and they were certainly quite uncomfortable when it happened at Celtic Park.
"It's all right going for goals, but Celtic need to be defensively disciplined. Before the first leg, Rodgers reinforced the need for his centre-backs to maintain their concentration.
"But if that was the case at Celtic Park, it will be even more necessary in Russia where they will be in a very hostile atmosphere with few away fans."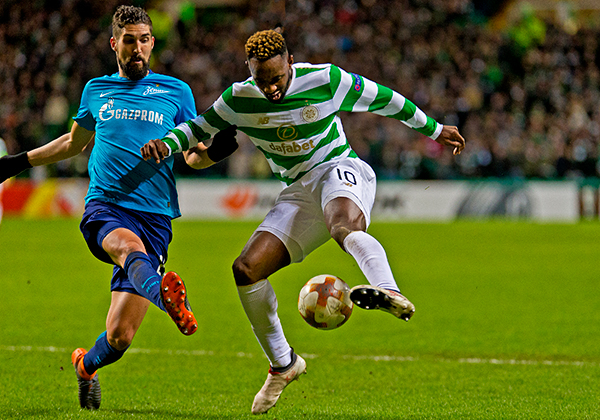 5. MOUSSA, 100% FOCUSED. "It might have looked to other people outside that I was affected by speculation, but that was never the case. It is not something that is new to me," Dembele said.
"I have been in this position many times in many career. For me, it is always about playing football and scoring goals.Nothing else matters to me. That is what my focus is. It is what it is now and it is what it will be until the end of the season.
"It has been difficult with the injuries, but every player has injuries. It is just a part of football. However, I feel good. I feel fit. I feel positive. I am always positive and I just want to go out and play."
Looking ahead to the challenge tomorrow night Moussa said:
"They are a very good side. I don't know if they were tired or not fit because they hadn't played a competitive game. That is nothing to do with us. I don't know if they will play differently, but I do know that we will have the same spirit in Russia that we did at Celtic Park.
"It is a big game for us. We have got a really good result, but we all know that it is only half-time. We have to be as clever as we were in the first leg. We worked together as a team and showed a lot of unity and that is what we have to do again."
Also on The Celtic Star today…
Paul Lyons is our fan of the week…read HERE
And…In praise of Scott Brown, Celtic's omnipresent anchorman – read HERE
Plus – 'Difficult for Zenit to play against a big and strong striker like Moussa,' Ntcham…read HERE
And – 'On this day in 1925 our visitors to play in the Scottish Cup, was Solway Star,' Jim Craig..read HERE
And there's much more to come! Make The Celtic Star your daily destination for the best Celtic news and features.
Podcast extra below…