As we continue to celebrate another league win, we will be looking back at a few key moments in the 9-in-a-row campaign. Today we start off with Flag Day. Not just because it was the beginning of the season but because it was the game that made Celtic's intentions clear.
And talking about celebrating league wins, did you read that outstanding article by Matt Corr yesterday that took us on a trip through all of Celtic's title winning days in his lifetime – this really is how it feels to be Celtic, well worth a read and the link is just below for you to check out…
Lennon, Geldof and The Happy Mondays – My Celtic Title Winning Moments by Matt Corr…https://t.co/083x9v2Yuc @Boola_vogue

— The Celtic Star Editor – INVINCIBLE (@CelticStarMag) May 20, 2020
Anyone leaving Ryan Christie out their fantasy football team was playing catch up after just one game of Celtic's nine in a row campaign. As it turned out so was the rest of Scottish football.
Celtic sent notice to Scottish football as Neil Lennon's first full season back in charge began with a scintillating 7-0 home win against St Johnstone.
It is worth remembering now that there were more than few doubts as to whether the form shown to win the Treble Treble could be maintained under Neil Lennon. It took just one game to alleviate those concerns. It wouldn't just be maintained it was about to be surpassed. The winning form of previous seasons was continued, yet now there was a swagger and a ruthlessness added to the intricate and patient play of previous seasons.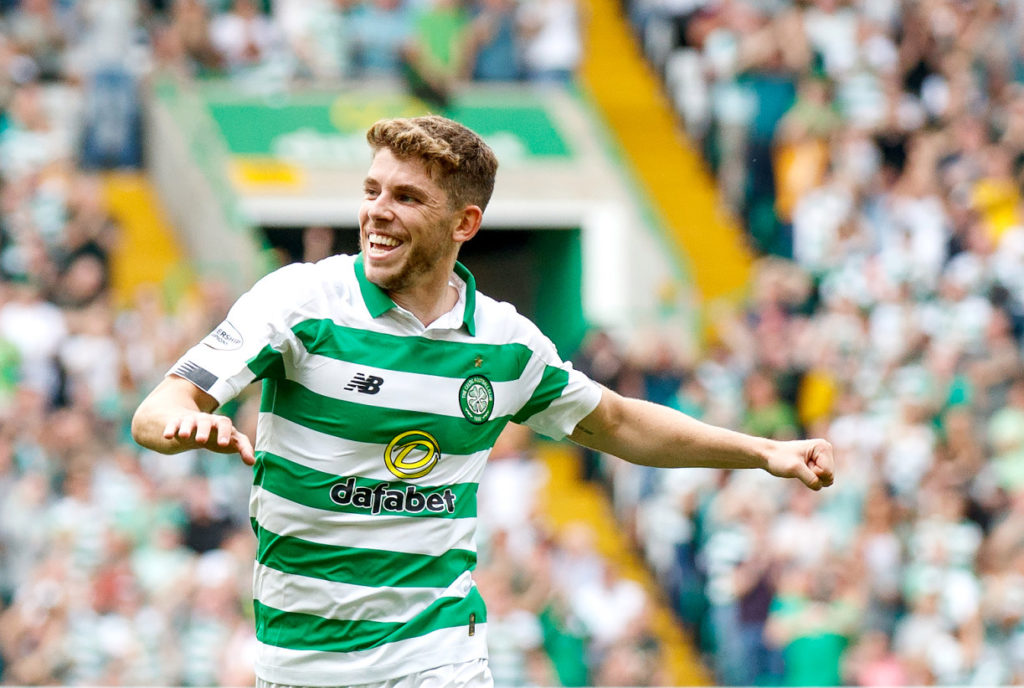 Christie netted twice in the first-half and once in the second to complete his first hat-trick in professional football. Ryan of course had spent the final weeks of the Treble Treble season recovering after suffering facial fractures in the Cup semi-final against Aberdeen. He had clearly fully recovered. That hat-trick took his goalscoring record for 2019/20 season to six despite featuring in just five competitive games up to that point.
Celtic's man of the match was replaced by Olivier Ntcham in the 71st minute and received a standing ovation from the Celtic supporters who had filled Celtic Park to capacity to see the league flag unfurled by Liz McNeill and Sadie Chalmers after a count to eight by the stadium announcer. A nice touch on both counts.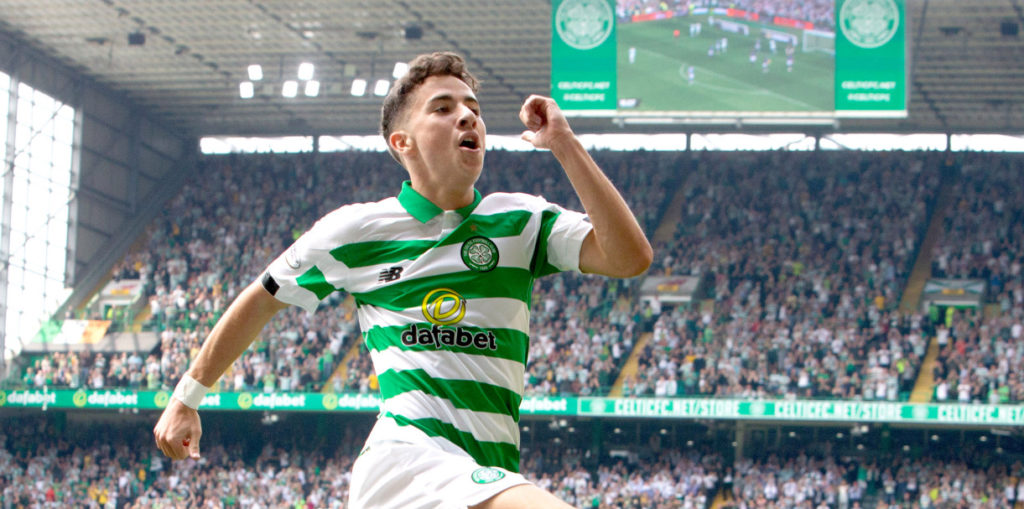 Mikey Johnston scored the first goal of the league campaign when the Academy graduate turned St Johnstone defender Wallace Duffy inside out before stroking a low shot beyond goalkeeper Zander Clark and into the bottom right corner of the net.
Christie then got his first in the 26th minute when he produced a left foot curler into the top right corner of goal from just outside the St Johnstone penalty box. His second arrived on the half hour mark when Clark, who actually stopped this scoreline reaching double figures, allowed his long-range effort to slip through his fingers.
Christie completed his own scoring with his third in the 67th minute when he struck past Clark from 20 yards off the underside of the crossbar. Hat a performance from a player who was without doubt the best player in Scotland in the first half of the season.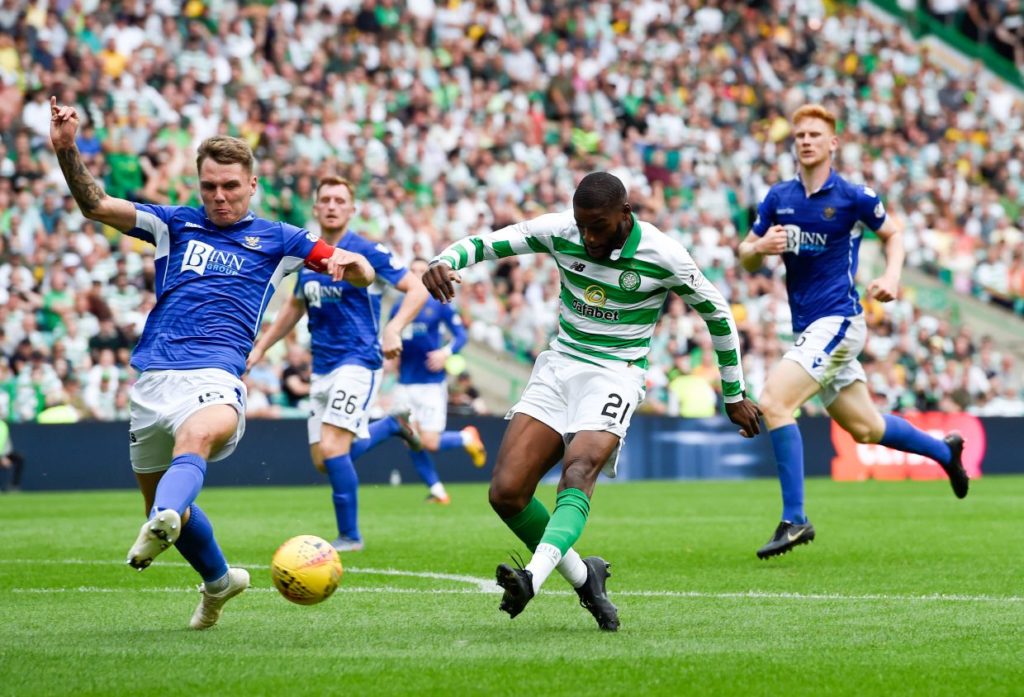 Christie headed off straight after and his replacement Ntcham added the fifth a minute after replacing him. Ntcham was assisted by Edouard and French Eddy grabbed a goal of his own when Leigh Griffiths, who had come on for Johnston, sent him in on goal with the most perfect of passes. Leigh who had returned to the side after a seven month absence from football altogether to deal with mental health issues, received the biggest roar of the afternoon when he got in in on the act in the 86th minute to make it seven.
Looking back when now basking in the glory of a 9-in-a-row campaign, we had no idea the world would be turned upside down by a worldwide pandemic and we'd all be living such reclusive lives when the title was eventually confirmed. All any of us were concerned about that day was getting off to a good start in what was to be a pivotal league campaign.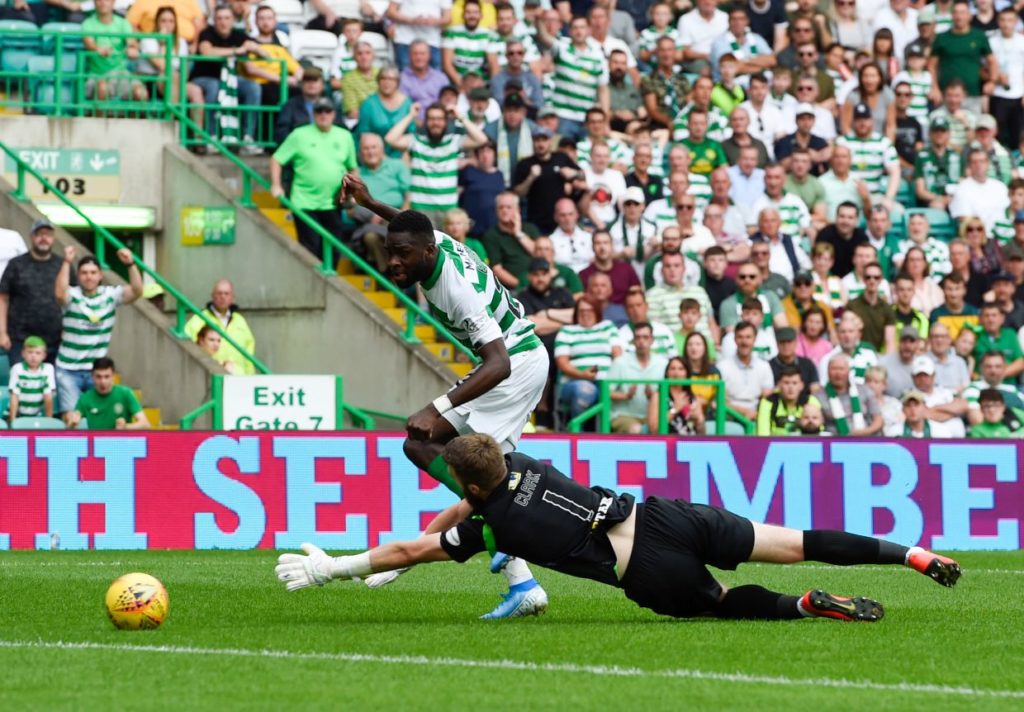 Celtic winning 7-0 against St Johnstone on Flag Day set Celtic off on the right foot, they had started off as they meant to go on.
I received a message that day that said 'can you get word to Perth for me. The Dog and Duck need their team back, the pub have a game arranged for Sunday Morning'
As friends do, it was a way of saying well done and keeping my feet on the ground at the same time. Yet as it turned out St Johnstone finished the season as a top six team. It wasn't that this was a pub league team, this was simply a Celtic side on a mission. They had started as they meant to go on. And my word did they do just that. All the way to 9-in-a-row.
Niall J