Next up for The Celtic Star's #FanOfTheWeek is Andy Milne. Andy is from Drogheda and is a very popular figure on the Celtic circuit. He is the Editor of the "More than 90 minutes" Fanzine and also runs the very popular Celtic AM Show which is hosted by Malones in Sauchiehall Lane in Glasgow for most home matches. Andy has recently joined The Celtic Star team and is a tremendous signing at that.
You can follow Andy on Twitter @AndrewMilne12
Here is Andy's #10IAR
As usual The Celtic Star Reporter Scott Alcroft asks the questions…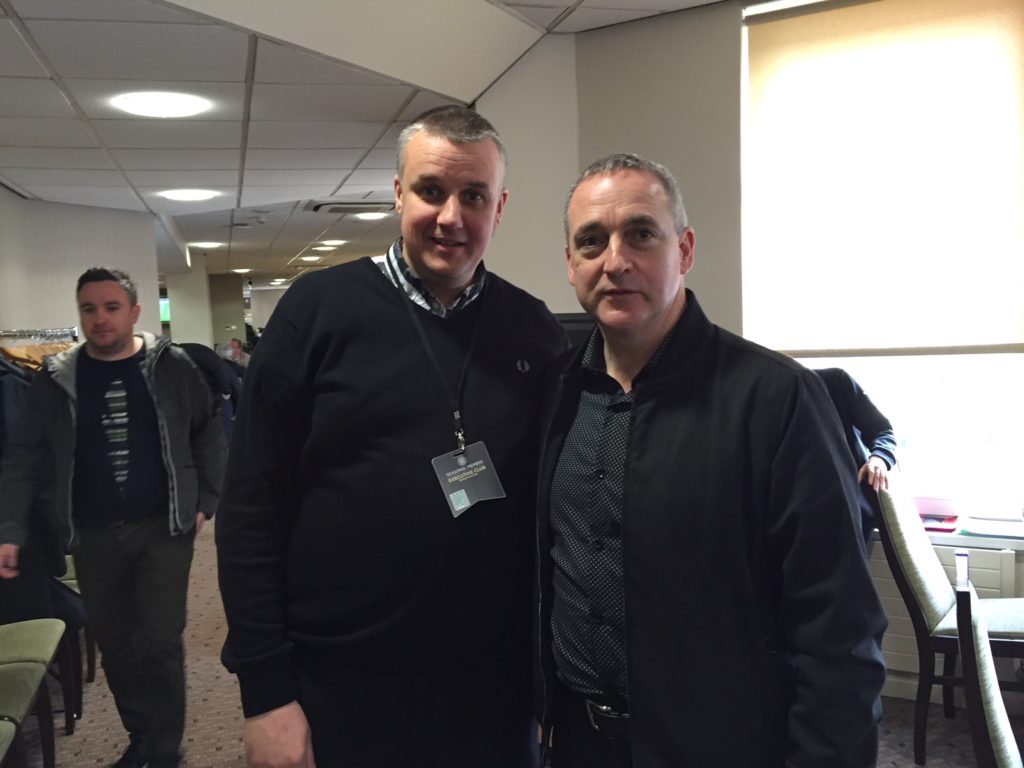 What's your first memory of Celtic?
I remember seeing Danny McGrain and other Celtic players in football annuals such as "Shoot" that my older brother's would get as Christmas presents and my brother Eamon had "Glasgow Celtic" in big block letters on his schoolbag.
The first game I remember seeing on TV was highlights in 1983 (I think) of Nottingham Forest v Celtic possibly on the BBC1 midweek sports show, Sports Night. Before we were saturated with sports coverage I always looked forward to watching Sports Night and Midweek Sports Special on ITV.
The centenary season I remember I watched highlights of the Scottish Cup final after the FA Cup final and that Christmas my brother Eamon who was living in Reading came home and gave me a programme from a Celtic v Rangers game, a copy of Not the View and a book on the history of Celtic and told me of his travels up to Glasgow.
A few weeks later I was selected to box in Scotland and the following day we were taken to Celtic Park for the cup game against Dumbarton which we won and the rest as they say is history.
What was the first game you went to?
28 January 1989, Celtic v Dumbarton Scottish Cup third round Att. 24,844. Celtic won 2-0 but we had to wait till the 80th minute for a Celtic goal when Andy Walker broke the deadline and Tommy Burns wrapped up with a goal on 86 minutes. The team was Bonner, Morris, Whyte (Stark), McCarthy, Rogan, McStay, Grant, Burns, Miller (Baillie), Walker, McGhee.
We got a tour of the stadium that morning including the dressing rooms before the players arrived. Outside I remember buying a pennant off a street trader and a few bits and pieces in the old Celtic shop. I had my first Scotch pie in the old wooden seats in the main stand and to top it off I met Mick McCarthy who signed my programme.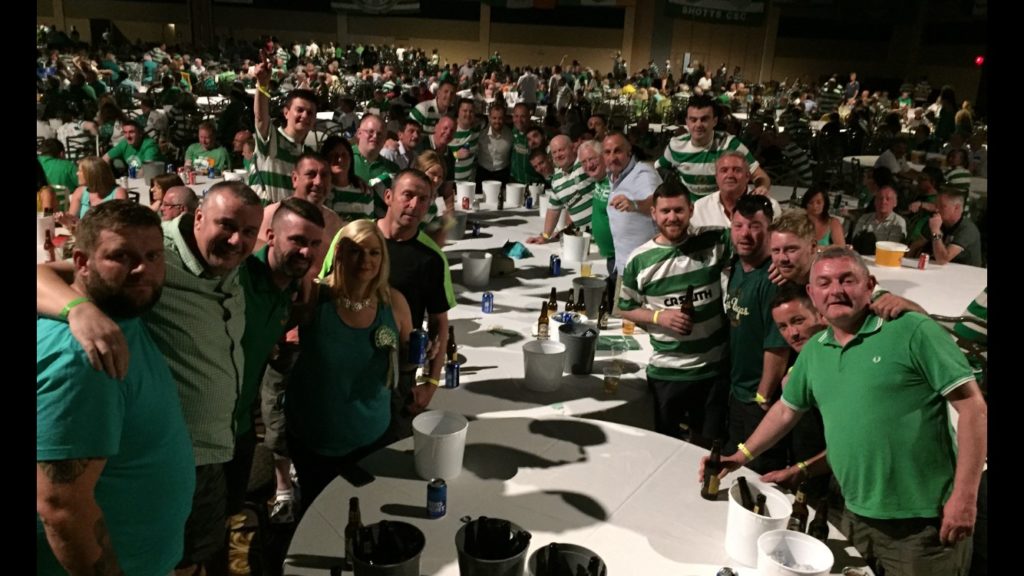 Who are your top 3 favourite Celtic players and why?
John Fallon, I met John in Las Vegas at the convention and we have become great friends as have our families. A true Celt who still travels to see Celtic home and away.
Tosh McKinlay, again I consider Tosh a good friend, I met him and John Collins in Vegas as well and to be honest I thought they were both ignorant pricks but I got to know Tosh over the years and he has helped me out numerous times raising money for charity.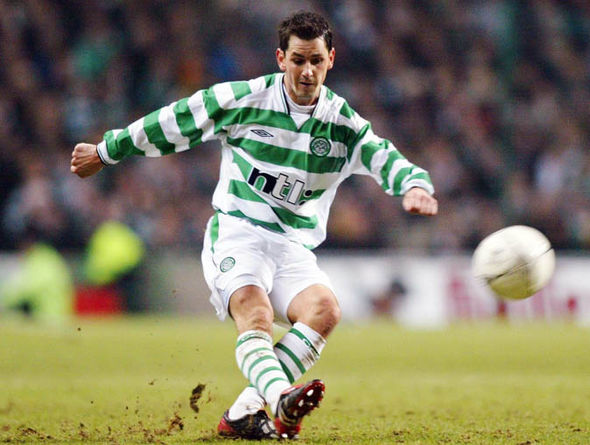 Jackie McNamara, I felt Jackie was hard done by when he left the club for Wolves with the spin put on his departure by Celtic which was lapped up by the media. I was the first Celtic fan to contact Jackie after he left the club and he agreed to attend a charity dinner in Drogheda and paid his own way, little things like that mean a lot to me as a fan.
Best game you've ever seen involving Celtic in your time?
Domestically there have been so many but beating Rangers 6-2 in the Glasgow sunshine stands out it really signalled the arrival of Martin O'Neill and the re-birth of Bobby Petta.
On the European stage beating Barcelona under the Paradise lights was just amazing from the Tifo at the start to the final whistle it was just magical and how special it was to have my son Conor with me. Whatever happened to Tony Watt?
Worst game you've ever seen involving Celtic in your time?
Black Sunday in Motherwell, the worse bus trip home in my life and to top it off the bar was closed on the boat as Rangers fans had wrecked the boat the week before but we had to suffer and suffer we did a week before on the bus home from Edinburgh after beating Hearts we were celebrating the title. What a difference a week makes.


Pick your best ever Celtic X1 from what you've had the pleasure of witnessing.
These selections changes on a weekly basis, but here goes
Boruc, Tierney, Mjallby, Van Dijk, McNamara, McStay, Petrov, Moravcik, Nakamura, Di Canio & Larsson.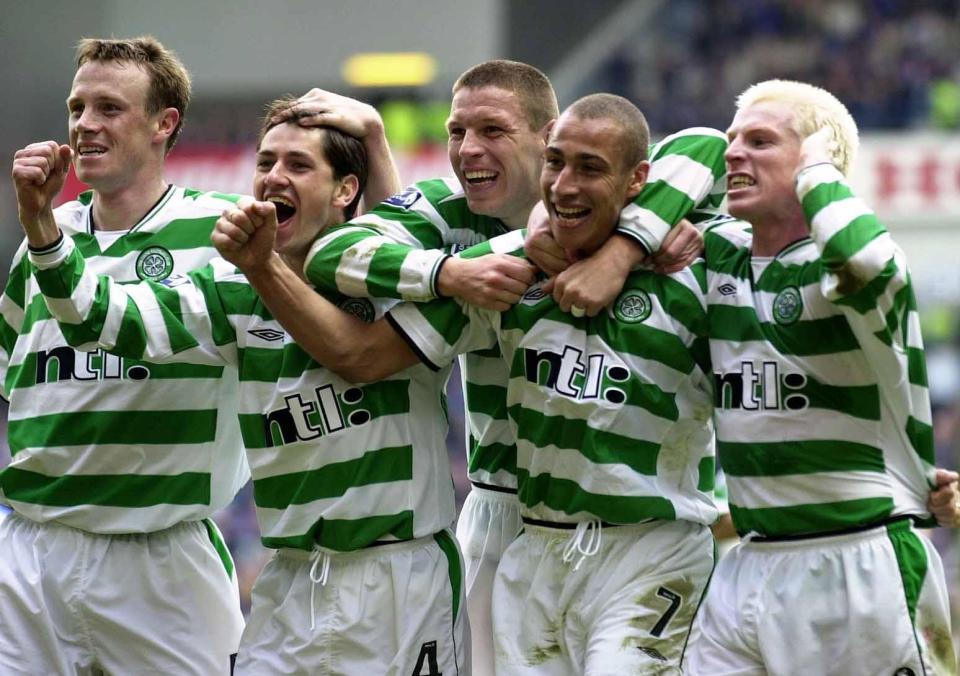 Give us a funny or surreal moment from your time supporting the Hoops.
There are so many stories from the famous St. Margaret's CSC party bus. When we changed from the bus and boat to bus and plane we were coming home from Prestwick and all had a good drink during the day. When we got back on the bus in Dublin, Hilly was doing the roll call and Gary "Bomber" Murphy was missing.
The last anyone had seen of him was in the airport bar. After a few unanswered phone calls to Gary the bus headed for home. Most of us thought he was refused by the Police to fly as he had a good drink in him. The next morning my mobile rang early and it was Hilly who was struggling to talk to me through fits of laughter.
Gary had gone to the toilet and had fallen asleep, the next morning at 5am the cleaners heard snoring and called for the armed Police who arrived in and kicked the door and shouted "Who the f*ck are you" to which the reply came "I'm the Bomber what's the Problem" Next he found himself on the ground and cuffed before getting questioned and released and put on the first flight out of Prestwick.


Give us your assessment on how this season has gone so far?
It was always going to be hard to follow last season but on the whole it's been the same so far with the exception of 2 defeats. Qualification for the Champions League was great but getting humiliated is hard to take in the group stages. A double is in the bag and a double treble is possible. I think you have to have endured the heartache to fully appreciate the good times and these are good times.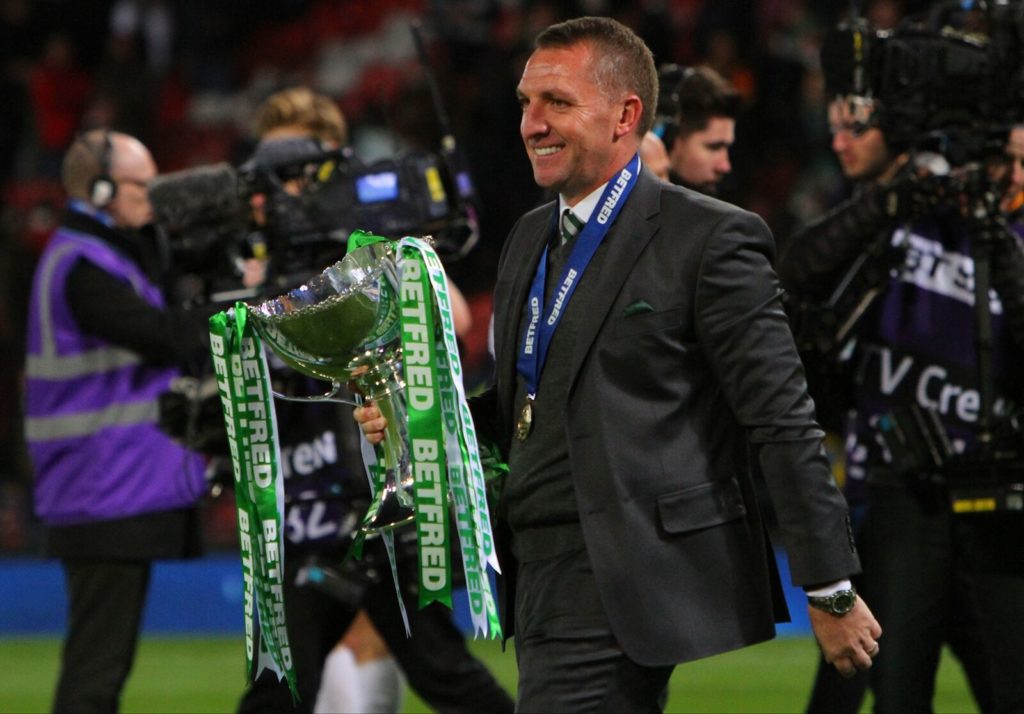 Money isn't an option, what 3 players would you sign for Celtic just now and why?
Mr. Messi because after watching Celtic v Dundee we could have done with his talent to glide through and open up the stubborn Dundee defence.
I would love to see big Virgil Van Dijk back in a Celtic shirt to steady our defensive ship.
We could do with a world class sweeper keeper to fit in with Brendan Rodgers style of play and who better than Manchester City's Brazilian Ederson.
Finally, explain to us what Celtic means to you?
In a nutshell Celtic FC is much More than 90 Minutes and that is where the name of my fanzine comes from. Celtic is a major part of my life I have invested my heart and soul into the club and in return it has given me an extended family of like-minded people.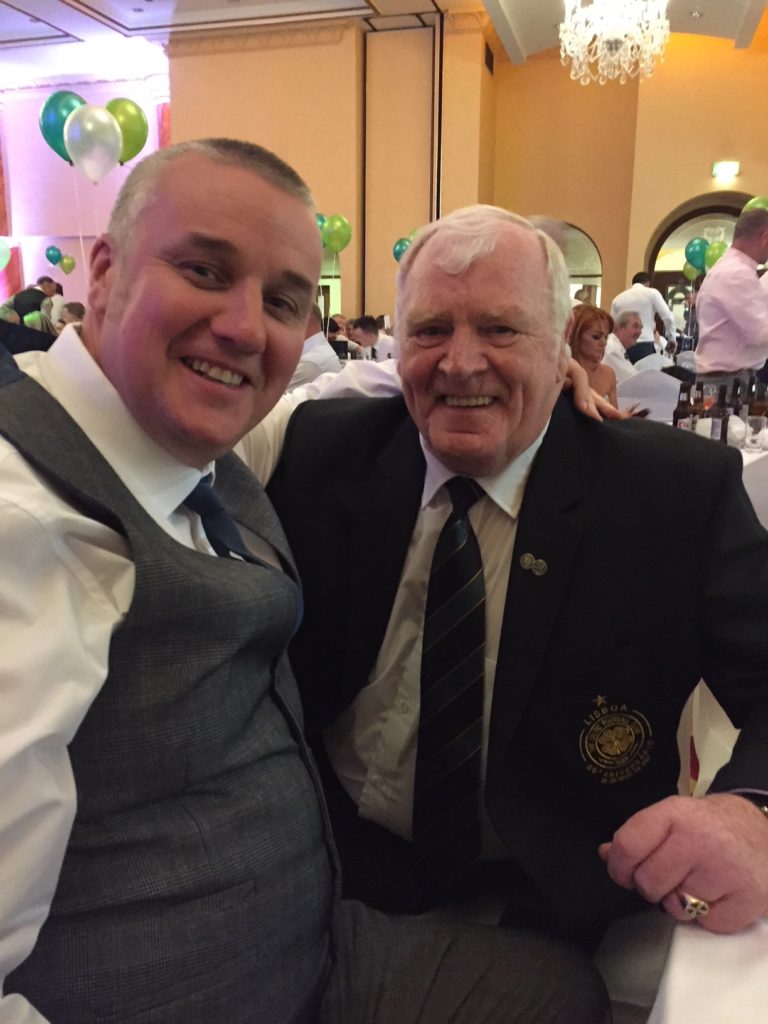 Scott says…
Thanks Andy, the story of your pal in Prestwick Airport was brilliant!! What an unfortunate nickname to have in an airport. Black Sunday was a brutal day in our history but like you said, you have to suffer the bad times to appreciate these good times.
Folks, if you haven't had the opportunity to experience a Celtic AM show at Malones then I can highly recommend it. Not only do you get the opportunity to meet ex-Celtic players, you get to hear Celtic stories, music and experiences from an array of Celtic minded guests.
Andy unfortunately lost his wee dog Missy today as well after 15 years as his companion.
Interview for The Celtic Star by Scotty Alcroft
#FanOfTheWeek
#10IAR
@Scotty10IAR on Twitter