YESTERDAY we were reading about the Dedryck Boyata so called strike last summer before Celtic's 2-1 defeat in Athens that ended our Champions League ambitions for another year. Nothing new was really forthcoming in the Hertha Berlin star's interview in the German publication Sport Blid so we decided against 'raking over old coals' to borrow an expression from the Scottish FA. However another Celtic story this afternoon makes it worthwhile after all to have a look at what Dedryck was saying to the German press.
"It's not true, I was accused of strikes last summer, so I could move," the Belgian defender stated.
"I also played through the season, was in the Scottish Team of the Year and played my part in the title.
"The truth is, I've won everything at Celtic in four years. But it was time to start something new.
"The Bundesliga is a good challenge for me," Dedryck said, and to most of us that's fair enough. What happened or didn't happen before the game in Athens, as Boyata was busy looking for a move and Celtic having interest from the likes of Fulham – who bid £9million, is really water under the bridge now. Everyone has moved on and the Celtic support will wish Dedryck all the very best for his time at Hertha.
So to the other story, where Celtic were on the other side of one of these dramas that occur during the transfer windows. It involves another player admitting he downed tools so that he could force through his move. Sounds familiar?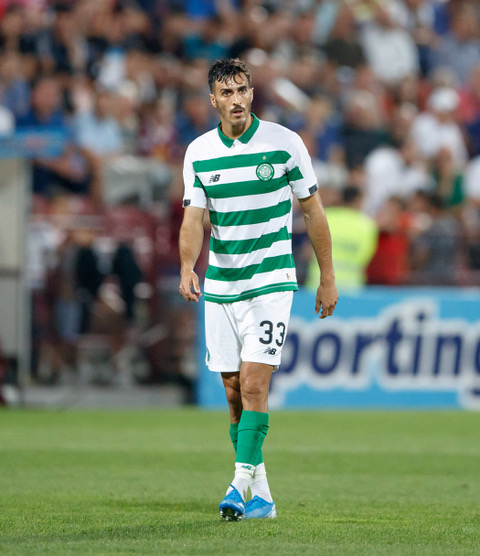 Hatem Abd Elhamed today revealed that he refused to play in a Europa League clash earlier this summer for Hapoel Be'er Sheva so he could force through his transfer to Celtic. And indeed the player's strategy worked, he got his move with Celtic paying £1.6million for the Israeli international defender.
Elhamed explained what happened to the media as reported by Scottish Sun.
"When you tell your manager a couple of hours before an extremely important game that you are refusing to play, it's a super dramatic thing.
"I made an exceptionally courageous decision because I knew if I hadn't done that, I probably wouldn't have been able to make a transfer to Celtic.
"We were in Albania to play Laci in a Europa League game and it was clear I was going to be starting," Hatem explained.
"It was massively important to the club because we needed a good European run.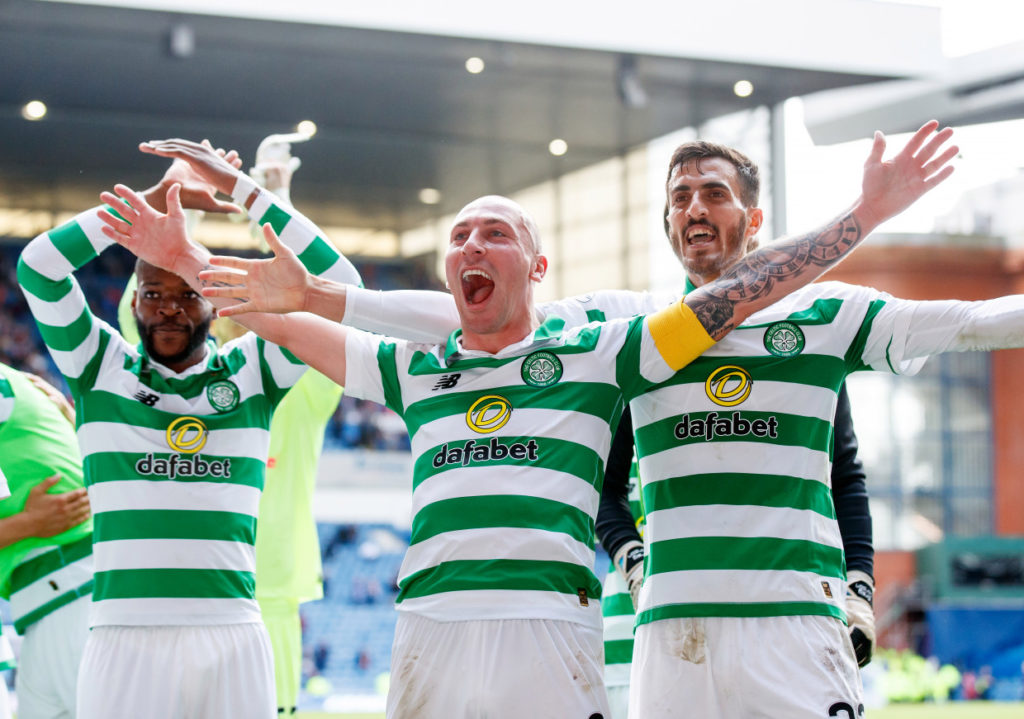 "But on the morning of the game I got a phone call telling me that if I played with Be'er Sheva, the transfer to Celtic was off because I then wouldn't be able to play for Celtic in Europe.
"For three hours I sat in the hotel lobby and drank endless cups of coffee. I couldn't make up my mind.
"On the one hand, I desperately wanted to play for Celtic, but on the other hand I didn't want to let down all the Be'er Sheva fans who had fallen in love with me and had an excellent relationship with. They treated me like a king.
"My head was gone and I couldn't function because of the pressure of the decision. I knew I would be of no use to the team that night.
"I was too nervous to talk to the manager. I wrote him a long message asking not to play. He took it very badly and that's not surprising since he had been brilliant with me and helped me so much.
"The owner, Alona Barkat, also was far from happy. But I couldn't lie and say I was injured or sick, I just had to tell the truth.
"I then had to wait a further two weeks before the move was completed, so I was very scared it fell through.
"But I was delighted when the transfer was done and both the manager and the owner wished me all the best, so it did have a happy ending."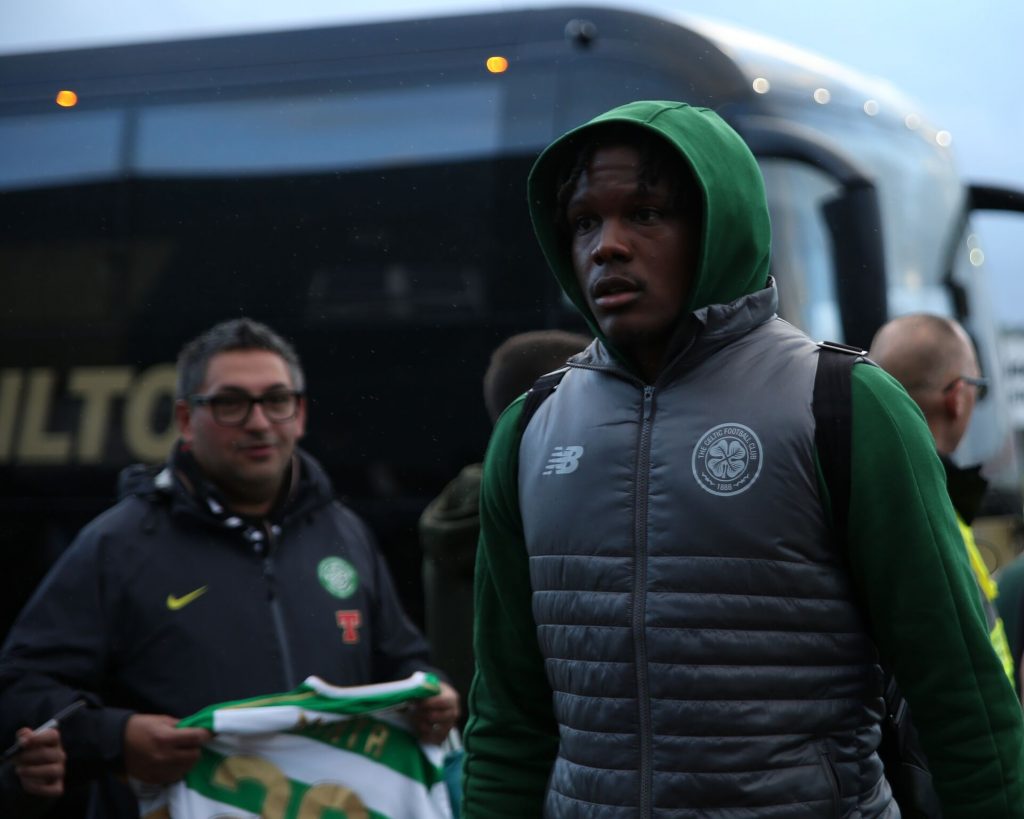 So if you still harbour any grudges against Dedryck Boyata, then don't. We have just heard the other side of the coin, when Celtic are the club benefiting from these situations. Just look at the way Lyon and Moussa Dembele coordinated their actions to force through that move.
Looking back the only real mistake that Celtic made was to deny the inevitable – Boyata should have been sold to Fulham but that takes us back to the territory we discussed extensively over the summer – the conflict between the then manager Brendan Rodgers and the club's Chief Executive Peter Lawwell.
Hopefully Hatem Abd Elhamed is still held in high regard back at his old club despite the actions he took over the summer to force through his dream move to Celtic.
He's some player by the way!  What a game he had at Ibrox on Beautiful Sunday!
ALSO ON THE CELTIC STAR…
Celtic's Super Mo! 'Likes to get goals, has quality, physically very good, quick, dynamic and aggressive'…see HERE.
Truth Behind the Lies – Lenny on Broony's Brilliant Beautiful Sunday…see HERE.
David Potter reviews 'A Very Different Paradise' by Tom Campbell…see HERE.
Mikey misses Hamilton, ex-Celtic Star Premier League's Best Defender says Vincent Company…see HERE.
A Pies, Lies Fleecing Machine – Celtic lagging behind in BBC's Cost of the Game Survey…see HERE.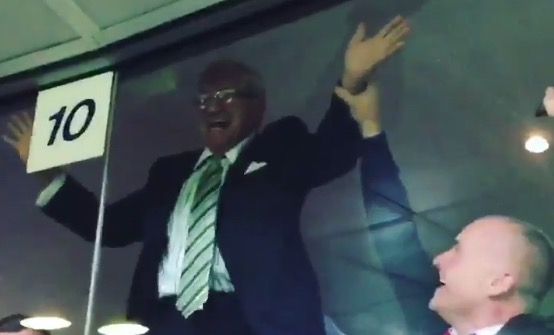 'Put them into Handcuffs!' Lisbon Lion Roars Back at sick 'Won't See Ten in a Row' chant…see HERE.
Let's make sure we don't make the same mistake as the Rangers…see HERE.