25 April 2003, ANZAC Day in New Zealand, a public holiday to commemorate the fallen in wars. Dawn Ceremonies are the usual order of the day. However for around 75 Celtic supporters the early start to the day was for another purpose. Celtic were playing Boavista in the second leg of the UEFA Cup semi-final. Our venue to watch the game was probably appropriate for the day – The Newmarket Returned Services Association clubrooms. Possibly an unusual meeting place for a Celtic Supporters Club with a large portrait of the Queen on the wall. However the management and staff were very supportive and always prepared to open at odd hours to accommodate us.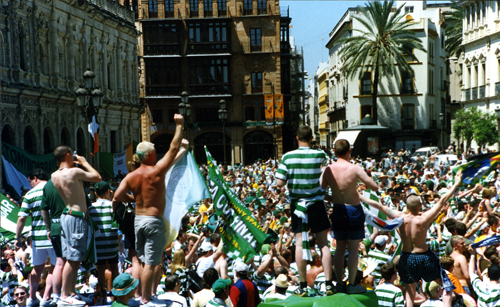 So, along with my two sons Sean and Stephen I made my way there in the early hours of the morning. We sat at a table alongside Bob Cairney and his son James. With 13 minutes of the game remaining Celtic scored. Watching on an internet stream made it seem as if the ball would never cross the line – but it did. The five of us hugged each other in a huddle of joy. Myself and Bob who had seen Celtic in previous European Finals and our boys. Boys who had all been born in New Zealand and had never yet seen Celtic in the flesh. The remaining minutes lasted hours but at last the final whistle blew and the whole room erupted in one huge huddle.
However celebrations were relatively low key. The RSA would soon be busy with people arriving from Dawn ceremonies. We had agreed to tidy the rooms up and have it ready immediately the game finished. Also the NZ Celtic Supporters Club football team had an important game later in the day. A first round tie in the Chatham Cup- the NZ equivalent of the Scottish Cup.
A few hours later many of the guys who had watched the Boavista game were getting ready for their own Cup Tie. Coach Ian Donnachie had a job getting the players focussed. All the talk in the dressing room was about getting to Seville. Eventually Ian managed to get the players to concentrate on the game in hand. He need not have worried. The opposition was only another non- league team but we would have beaten anyone that day such was the high the guys were on. A 12-2 win rounded off a great day.
Now everyone's attention turned to Seville. Many of us made calls to the other side of the world but it soon became clear that getting tickets would be almost impossible. A long and expensive trip with no guarantee of seeing the game. We then found out that copyright concerns meant that there would be no internet coverage. Phone calls to New Zealand TV Channels were frustrating. No one was interested in screening a game involving Scottish or Portuguese teams.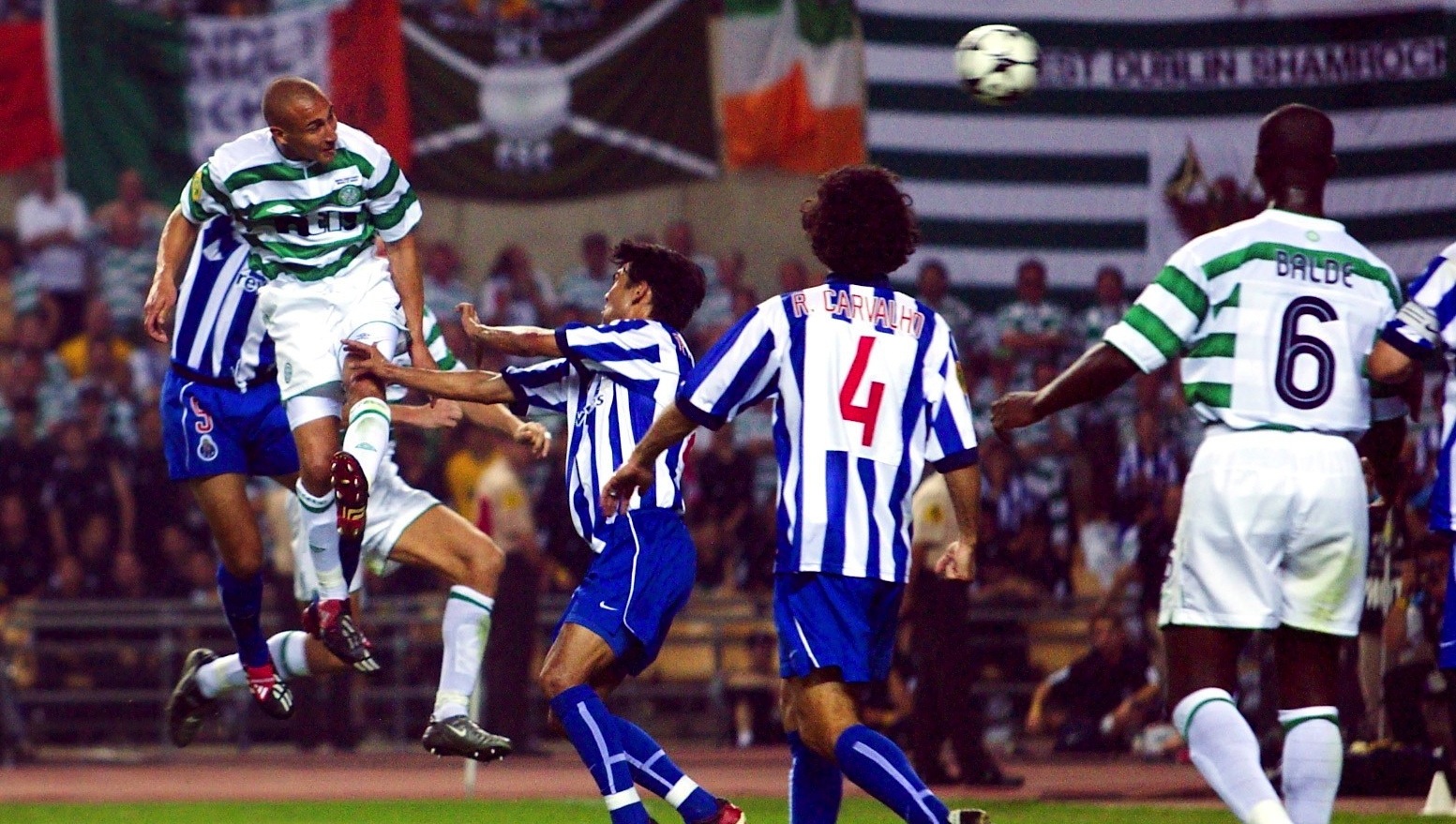 The game was going to be shown live in Australia and thoughts turned to flying over the Tasman to watch the game. Several NZ fans had done this before when live Scottish Football first screened there. The Club's resident Travel Agent – Gavin Findlay – looked at the costs of chartering our own plane. It's certainly much easier to get a New Zealand visa (NZeTA) these days, since 2019 entering New Zealand is only possible with a visa or NZeTA. You can easily apply for your NZeTA online, with a digital application form. So if that's so easy why was watching Celtic play in the UEFA Cup Final in 2003 so complicated? Gavin's idea, it seemed the only option but it was frustrating to think that the rest of the world would be able to watch in their own countries.
Then Kevin Everett stepped in. As well as being the NZCSC secretary Kevin was the IT expert and, importantly, the eternal optimist. A few years previously we had been able to watch live games by travelling up the small Northland township of Monganui. There a local resident- an eccentric American- had set up a large satellite dish and broadcast pictures from TV stations around the Pacific. The local Hotel was part of the network and we had on several occasions seen live games there in the early hours. That "facility" had closed down but Kevin had heard a rumour that a motel in West Auckland now had a similar set up.
The rest of us were sceptical. We had heard these stories before. Mostly from soccer –starved ex pats who were desperate to see their teams play. It was always a case though of somebody telling you that they "knew someone who knew someone who had heard of…" We were not confident that Kevin's search for this latest mythical motelier would bear fruit.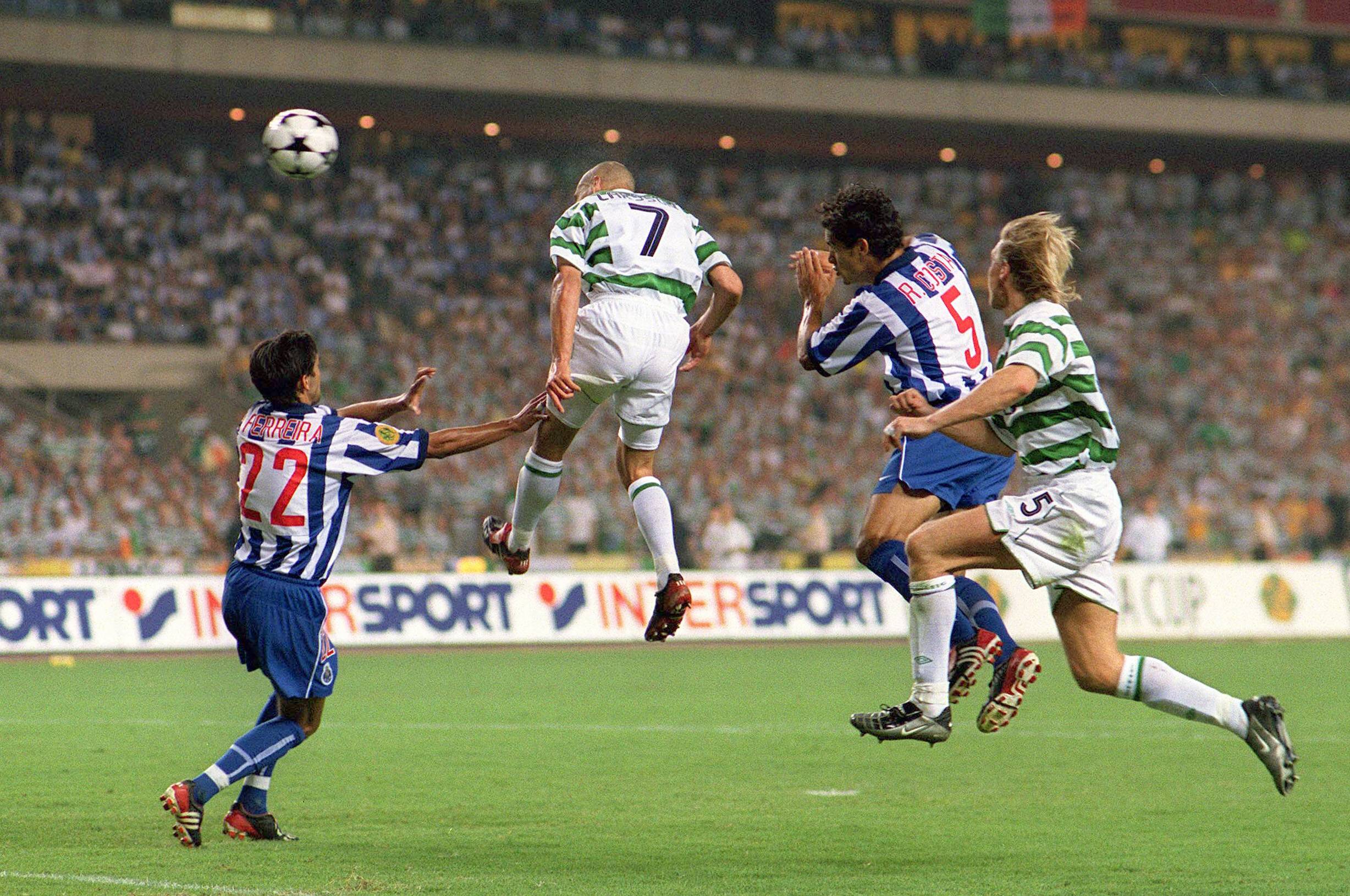 Then one evening he phoned me to say that he had that afternoon found the very motel and had seen for himself the Australian TV channels it was capable of showing. "Brilliant" I thought. However there was a problem (well of course there would be!) The motel was small and all the rooms were taken for the day of the Final. There was only a tiny reception area and even if a TV was installed there it would not be capable of holding more than a dozen people. So near and yet so far. Not for Kevin though. He had explained to the owner how desperate we were to see the game and there was a way he reckoned how it could be done.
I asked Kevin for the details on how it could work. The first thing that would be needed would be a venue that was within sight of the two TV masts that were near the top of Lincoln Road in West Auckland. The second thing that would be needed would be cash. Quite a bit of cash! No cheques. Not exactly a request for used notes only but close to it I thought. Kevin then started to tell me what the motelier would need to do to get the pictures. However I thought it better if I did not know too much and suggested that we keep the knowledge of how we were going to get the pictures to as few people as possible.
The venue sprang to mind right away- the clubrooms of Oratia Utd FC at Parrs Park. We had played there before and knew some of the committee. A quick phone call and we had a booking organised. There would be one slight problem. With such a short time to the game there would be no chance of getting a special licence for the bar to open early in the morning. It would be a tea and toast occasion!
Now to spread the word. It had to be done with some caution as we could not exactly let people know how we were getting the pictures. Phone calls, emails and word of mouth got the message out. We had to be careful when answering calls from people asking if it was true we were showing the game and how we were able to do so. I received a call from a Portuguese guy asking if he could come along with some friends. I assured him they would be most welcome.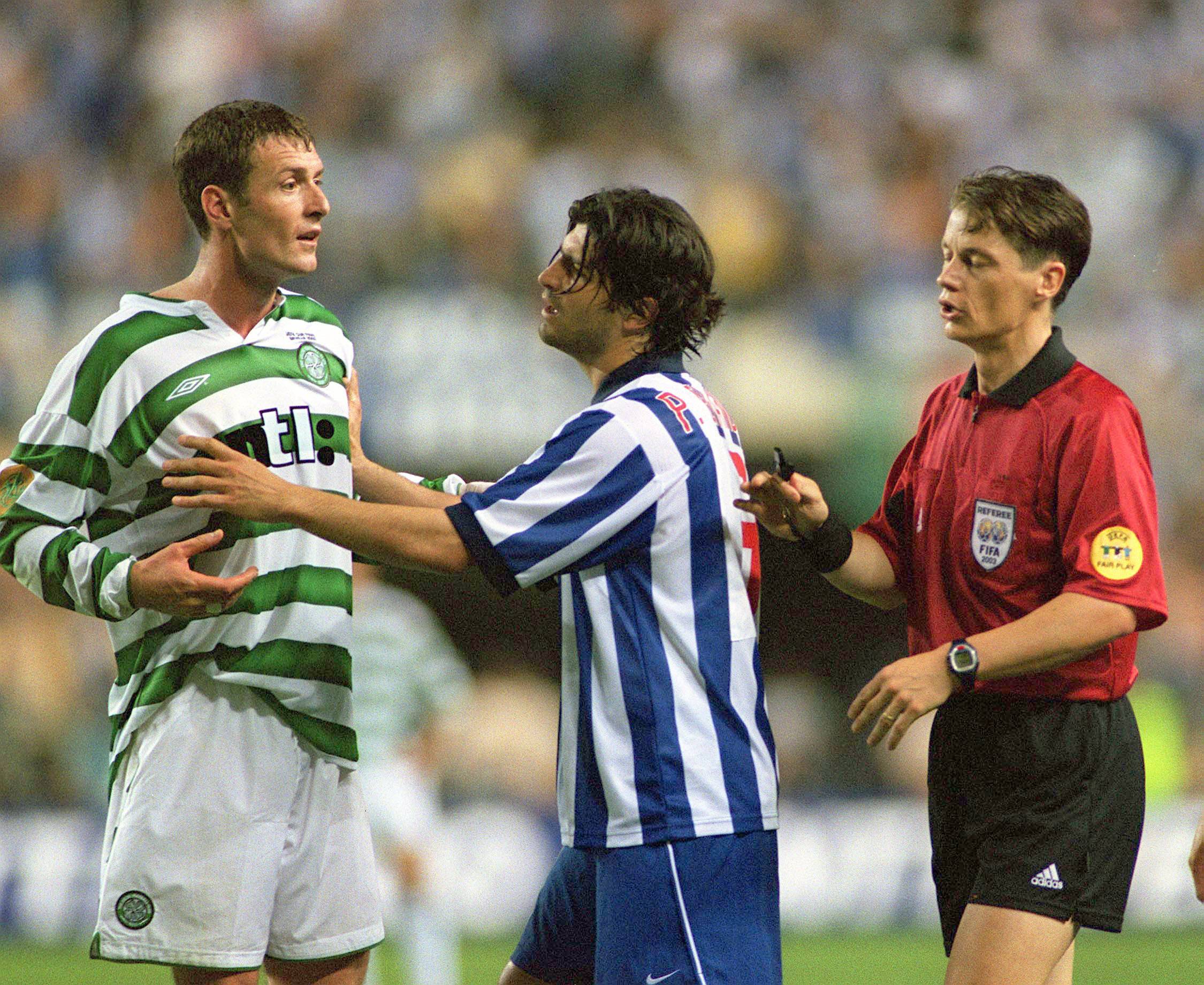 A few days before the game I got a call from Angus Gillies a reporter with the TV 3 network. Angus's dad Iain had actually been on Celtic's books for a brief spell in the 1950's before emigrating to New Zealand. Angus was certainly a Celtic sympathiser and had played for the NZCSC football team for a few seasons. He had heard we were showing the game and wanted to do an item for the News programme that day. I told him that I was reluctant to agree in view of the manner in which we would be getting the pictures. He accepted my decision then but I would discover later he would be more persistent!
The enquiries we were getting indicated that it would not only be Auckland based fans that would be coming. Even the South Island would be represented. The night before the game I made the trip to the Oratia Utd clubrooms to meet the mysterious motelier who would be responsible for the "transmission".
On the way I stopped off at a couple of ATM's to withdraw the necessary cash. Kevin had continued to be busy and when I walked into the club the first thing I saw was the huge screen he had hired. He had also arranged for large speakers to pick up the sounds. His wife, Karen, had been busy too. She had discovered a fabric shop in Auckland that also sold fancy dress and novelty items – including sombreros! An astonished shop owner was incredulous as she bought all his stock. Some were used for decoration while others were bought by members to add to their attire for the occasion.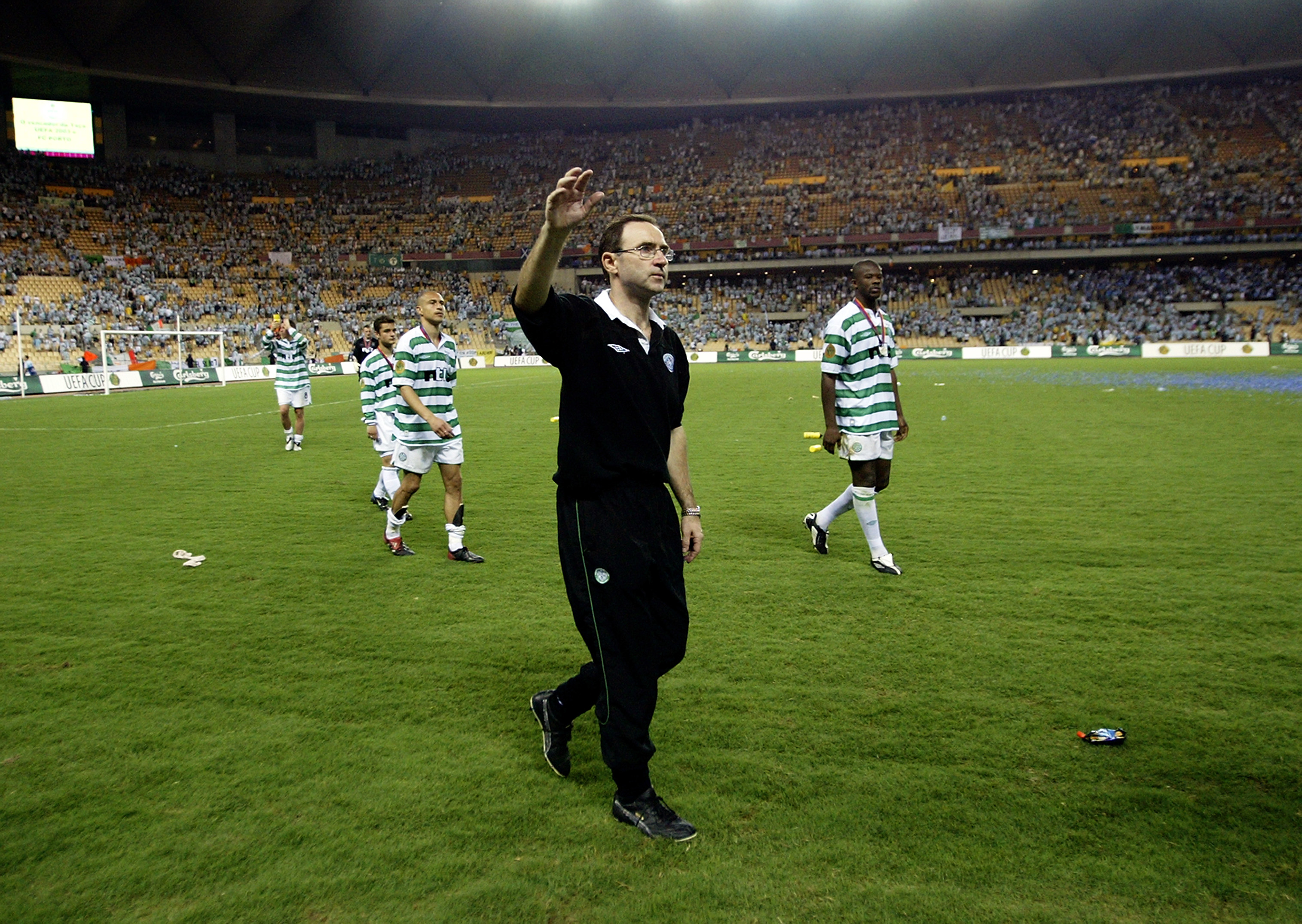 At last I met our "technical assistant". I gave him the envelopes with the money. He did not bother to count it! Now we would see the technical wizardry that would bring us the pictures. He produced a plastic bag out of which he pulled a small length of cable, a small square of light metal-technically known as a "receiver unit" and some sellotape. Unbeknown to me at the time was that there had been some concern over the receiver unit.
It did not seem to be working when tried a day earlier and getting it repaired could be difficult. Kevin's ingenuity sparked off again. He knew vaguely an Irishman who worked on the TV3 Soccer show. Surely a Celtic sympatisher? And he was. Thanks to him the unit was sorted but there would be a price to pay as I found out later.
Kevin had not wanted the rest of us to worry or indeed to know too much about the technicalities of how we were getting the pictures so had not told anyone. So when I arrived I was blissfully unaware of how close to disaster we might have been.
We went up to the mezzanine floor with our "technician" and he attempted to stick the piece of metal to one of the large windows. It did not hold. "Have you got a cardboard box" he enquired. I went and got one from the boot of my car. It occurred to me that we were now supplying some of the "technical" gear! This must be the most expensive bit of sellotape and bit of metal in world history.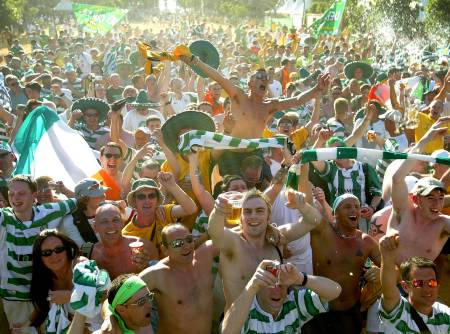 However a few moments later I was thinking what a bargain! He stuck the metal to the box near the window, fiddled about with the cable and there on the big screen were pictures from the Australian TV station that would be screening the big game in a few hours.
Just as he had finished the set up there was a flash of lightning and a roll of thunder. At first my only thought was there might be some wet weather on the way. Then it was pointed out that an electrical storm might interfere with our "broadcasting" ability!" Something else to worry about.
To help with security a couple of lads stayed on the premises overnight. I headed home via the supermarket to pick up some groceries. Just as I was heading for the check out my phone rang. It was Kevin. I knew what he was going to ask. "Get some champagne" was the request. I had thought of that myself earlier but put the idea out of my head. It was bad luck to tempt fate like that. Kevin's optimism was unwavering though. He assured me that as Martin O'Neill and the players would not know that the NZCSC was buying champagne there would be no bad luck. I was not sure that fate worked like that but agreed to his wishes.
A short time later I was in bed and trying to get a good night's sleep. I then realised that we had all been so busy worrying about getting the game on that I had hardly even thought about the actual match itself. What would the line-up be? How would we cope with the heat.? Eventually I nodded off.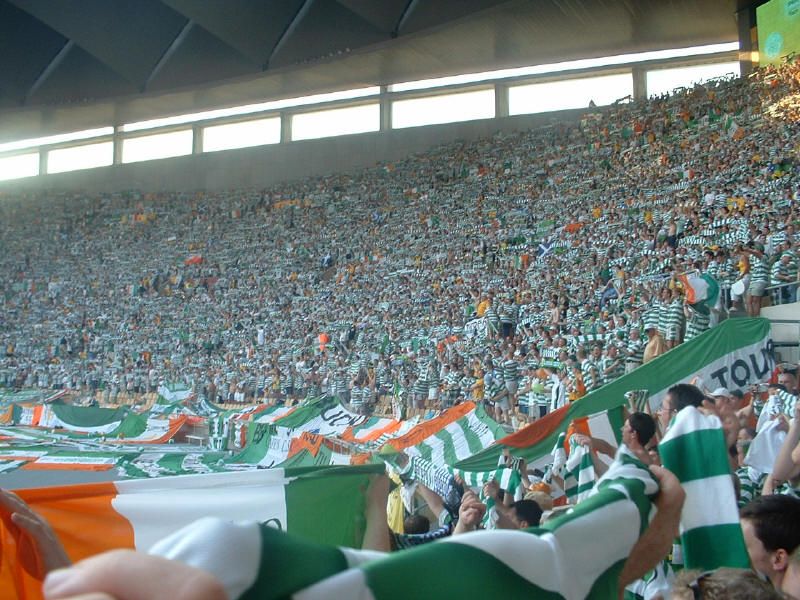 At 6am the alarm went off and I was up immediately. So too were Stephen and Sean. On a normal school morning it would be another hour or so before they would reluctantly get out of bed. Not today. 10 minutes later we were in the car and on our way across the city to Oratia. I reminded the boys that as soon as the final whistle blew we would head straight to the car and make our way as quickly as possible to their school at the edge of the city centre. With decent traffic we should get there just after 9am – not too late for their classes. Both had their school uniforms on with Celtic tops over their shirts and Sean sporting a large sombrero on his head.
It was a dark May morning but soon we were in the lights of the Clubrooms. At the door Gavin Findlay and Scott Morland, resplendent in green wigs were taking the $25 admission. They told me that a couple of people had actually complained at the charge but in fairness they could not have known how much it had cost us to put it on and we could not exactly announce the details of our expenses.
Inside the first person I met was Angus Gillies with his TV crew. The price for the assistance with the receiver unit was him being able to do a news item on the occasion. He had also offered his outside broadcast unit as a back-up should we have technical problems. A few guys were not so happy to see the cameras. Not everyone had arranged time off work legitimately!
Around 180 were in the hall including about half a dozen Portuguese fans. The atmosphere was a mixture of tension, apprehension and yet happiness that we were part of the worldwide Celtic family. I said a few words of welcome using my rusty Spanish in recognition of the Final venue and then made my way to a good vantage point. The bulk of the crowd, including Stephen, were in the main hall but along with a few others Sean and I made our way up to the mezzanine floor. A few moments later all eyes were on the big screen and as the teams come out we roared in unison with thousands of other Celtic fans around the world.
Once the game was underway all the previous weeks concerns were forgotten and I could concentrate on the game like everyone else. At half time I reflected with Scott Young who had driven the 130 kilometres up from Hamilton that morning. The journey was for a large part through the fog alongside the Waikato River but he was determined not to miss this game. Like a few others he was born in New Zealand but had Scottish parents and his grandfather, a miner, had known Jock Stein. He was as steeped in Celtic as someone from the Gorbals.
Not long into the second half of course Celtic scored, Henrik Larsson's header equalising Porto's first half counter. The hall erupted. I watched Sean dance animatedly with sheer delight on his face. At that moment any regrets I still had about not actually getting to Seville vanished. I would not have wanted to have missed the chance to celebrate with my own, as well as, the Celtic family.
Emotions were high as the game went into extra time. Stephen and Sean also had the concern that we might have to leave after 90 minutes to get to school. But there was no way that was going to happen that day. Of course it did end in disappointment. Bobo Balde's sending off seemed to subdue the crowd and it was just not to be. As the final whistle sounded there was a short burst of applause at what had been achieved but also a feeling of being so close.
The crowd started to drift away. As the Oratia Club could not get a license the Newmarket RSA had agreed to open as soon as the game finished. Most fans began to head there. Others still had work commitments. Stevie Deacon and David Hepburn had been up since 4am to drive down from Whangarei with a couple of other Northland based fans. For them it was straight back up the road for an afternoon shift. I at last got the two boys to school. It was so late now that there was no chance that a "the bus was late, Sir" excuse was going to work. I took a piece of paper and wrote on it "Please excuse Stephen and Sean's late arrival due to family commitments" It was the most appropriate thing I could think of!
After that I headed home for a quick, much needed shower and a post–match fry up! Soon I was on the bus heading to the RSA. On the way I felt a curious mixture of sadness and happiness. Sad that we had lost a European Final and would likely end the season with no trophies at all. Yet happiness at what the NZCSC had achieved and seeing so many Celtic fans in New Zealand having the chance to enjoy watching their team in such a big occasion and if you do come to New Zealand in 2023 after getting your New Zealand visa (NZeTA) to facilitate your holiday, there will a very warm welcome from the New Zealand Celtic supporters awaiting you!
Back to that day in May 2003 and any remaining sadness vanished as I walked in the door of the RSA Club. It was more like Gallowgate, Glasgow than Newmarket, Auckland. The place was full of fans bedecked in green and white. The background music was that mixture of football songs and Irish ballads that have featured on Celtic buses and in Celtic pubs for decades. Someone had draped, in a not too irreverent manner, a large tricolour around the portrait of the Queen! It was great to spend an afternoon in that atmosphere.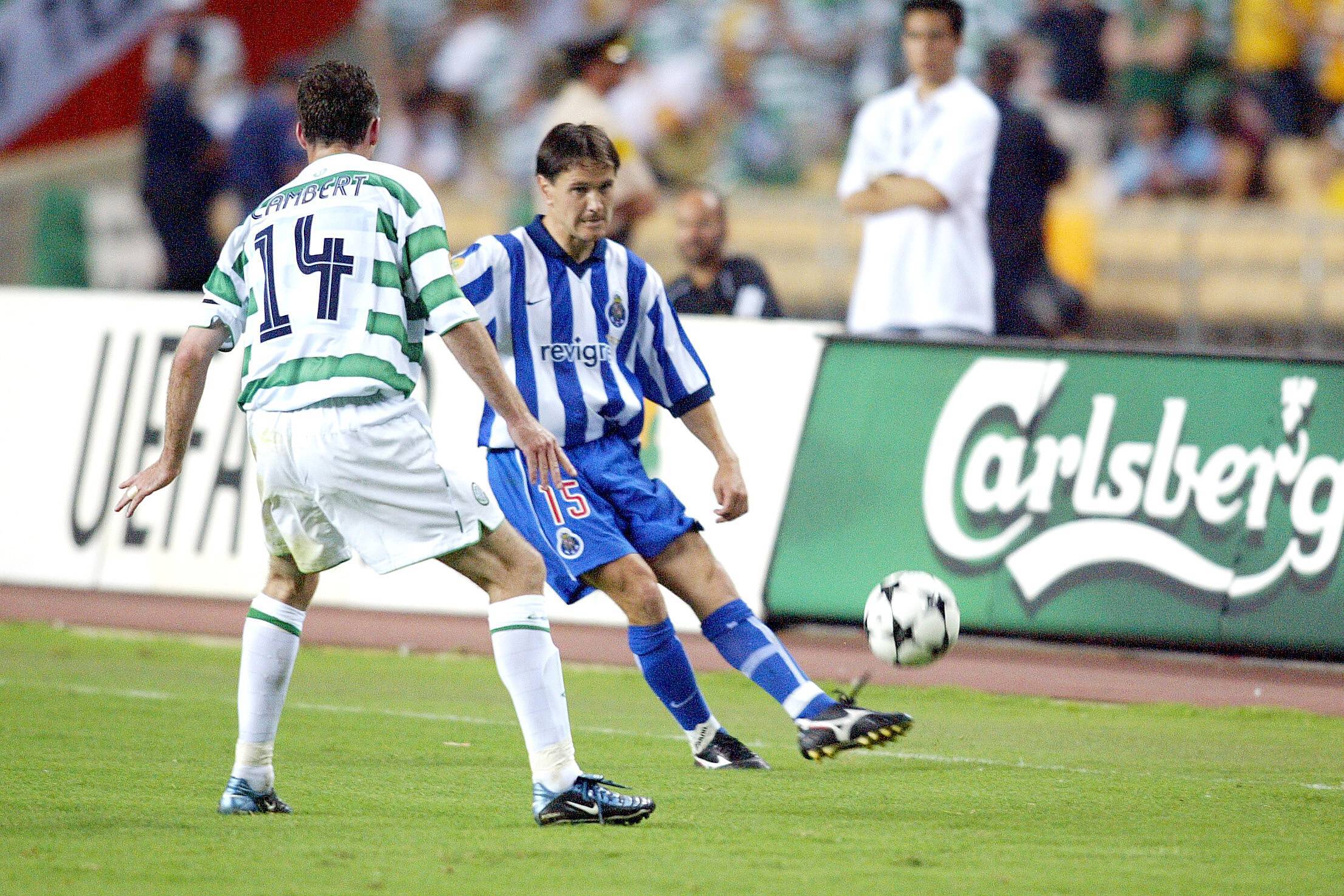 I bumped into 2 of the NZCSC's founder members, Des King and Ants McVey. Des had been born in Scotland but had come to New Zealand at a young age. Ants was a kiwi by birth and had never even been to Scotland but like the whole McVey family had inherited a passion for all things Celtic from his Scottish father and Irish mother. I was a bit surprised to see Adrian Moran was still there as he had earlier told me he would be going straight to work. However he decided an afternoon with the Bhoys was needed and had phoned in "sick". He had not long returned after a bad leg break while playing for the NZCSC football team so had advised his boss that the injury was playing up and he could hardly walk never mind drive to work.
The craic and the beer flowed. The RSA sold more Guinness that day than they usually did in a month! Just after 6pm we turned on the TV News. Normally Scottish Football attracted no interest in the New Zealand media but things were different for this short period. Celtic's defeat of Liverpool got good coverage and for the last few days local TV was covering the arrival of so many fans into Seville. The room went silent for a short while as Angus Gillies' item was screened. As promised Angus did not reveal how we got the pictures although his statement "we cannot tell you how they got the pictures" ended up causing more curiosity than if he had shown them. (Kevin later informed me that for some time after the game he was having to diplomatically field questions on where the pictures came from).
Angus's item mostly concentrated on the NZ fans and their passion and desire to see their team. There were a few cheers from guys who saw themselves on the screen. Unfortunately one who featured on the item was Adrian Moran who was seen leaping and dancing with delight at Celtic's second goal. Sadly for Adrian he would later discover that his boss was watching the news that night and a week after Seville Adrian would be looking for a new job!
Around 7pm I took advantage of an offer of a lift home with a few of the lads. In the car Sean Hird reminded for about the 6th time that day that it was his birthday. Jon McGrinder opined that these early kick offs were great as you could spend the day in the pub and still get home in time for dinner and a good sleep before work the next day!
I was soon sitting down to a dinner (and a few more beers) with my family. My wife Christine was NZ born and not particularly a football fan but we had lived together in Glasgow for 6 years so she knew the passion that Celtic fans had. If the boys ever mocked her about her lack of football knowledge she would retort with "well I was at the 4-2 game". That would usually quieten them.
Nevertheless I was not sure she would have been happy to know that the boys were over two hours late in getting to school so I waited until she was out of the room before I asked them what the teacher had said when they handed over the note I had written. They told me he had just asked them what the final score had been! I was right after all – Seville was indeed a family commitment.
PS – some months later I was reading a book while the TV was on the background. The programme was covering local TV awards, not something I would normally be interested in. However my ears picked up when I heard cheering Scottish voices. I looked up and saw a brief clip from the item Angus Gillies had done on the UEFA Final. He was receiving an award for his work. So I suppose Celtic did have one winner from Seville!
Mike Maher
Mike Maher is a New Zealand based Celtic supporter and valued contributor on The Celtic Star