Forever Young. Forever Johnny…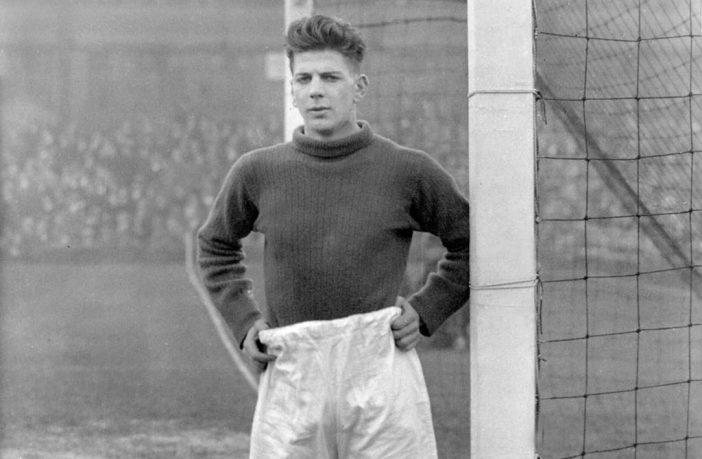 Really strange the way things pan out sometimes.
Back in September 2021, I was preparing to make the pilgrimage from Glasgow to the small Fife village of Cardenden to pay my respects to Johnny Thomson, Celtic's young Prince of Goalkeepers, who tragically died from injuries sustained whilst protecting his goal at Ibrox 90 years earlier.
It was a trip I had always wanted to make, for reasons I would struggle to explain. I've mentioned on here previously that my fascination for the life and indeed death of Johnny goes all the way back to my childhood, and hearing that incredibly moving song about the mythical spirit who stands between the posts at Celtic Park. Forever young. Forever Johnny.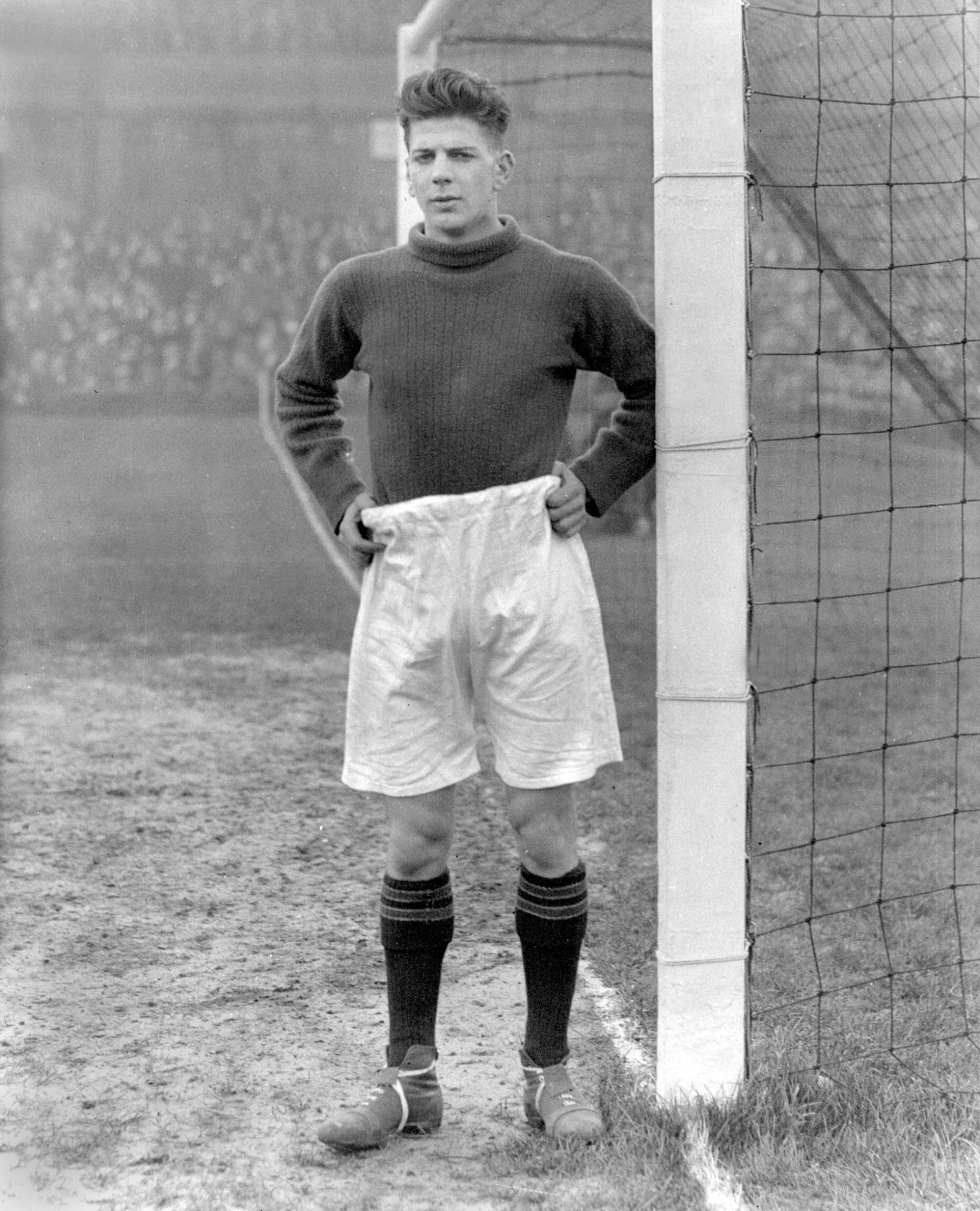 The trip is organised, and I am looking forward to going along with some of my fellow stadium tour guides, and with the chance to meet some of the wonderful folk from the Celtic Graves Society, those who go to incredible lengths to ensure that the men who lived the dream in those far-off days are never forgotten and their final places of rest are restored to something befitting their memory. A support like no other indeed.
And then fate takes a hand, in the shape of a positive COVID test, and there will be no 90th anniversary pilgrimage for me. The group continue to include me in the posts and the photos as the trip progresses but like the unused substitute at the cup final it's difficult to really feel a part of it. One of those things but God spares me, there will be other opportunities.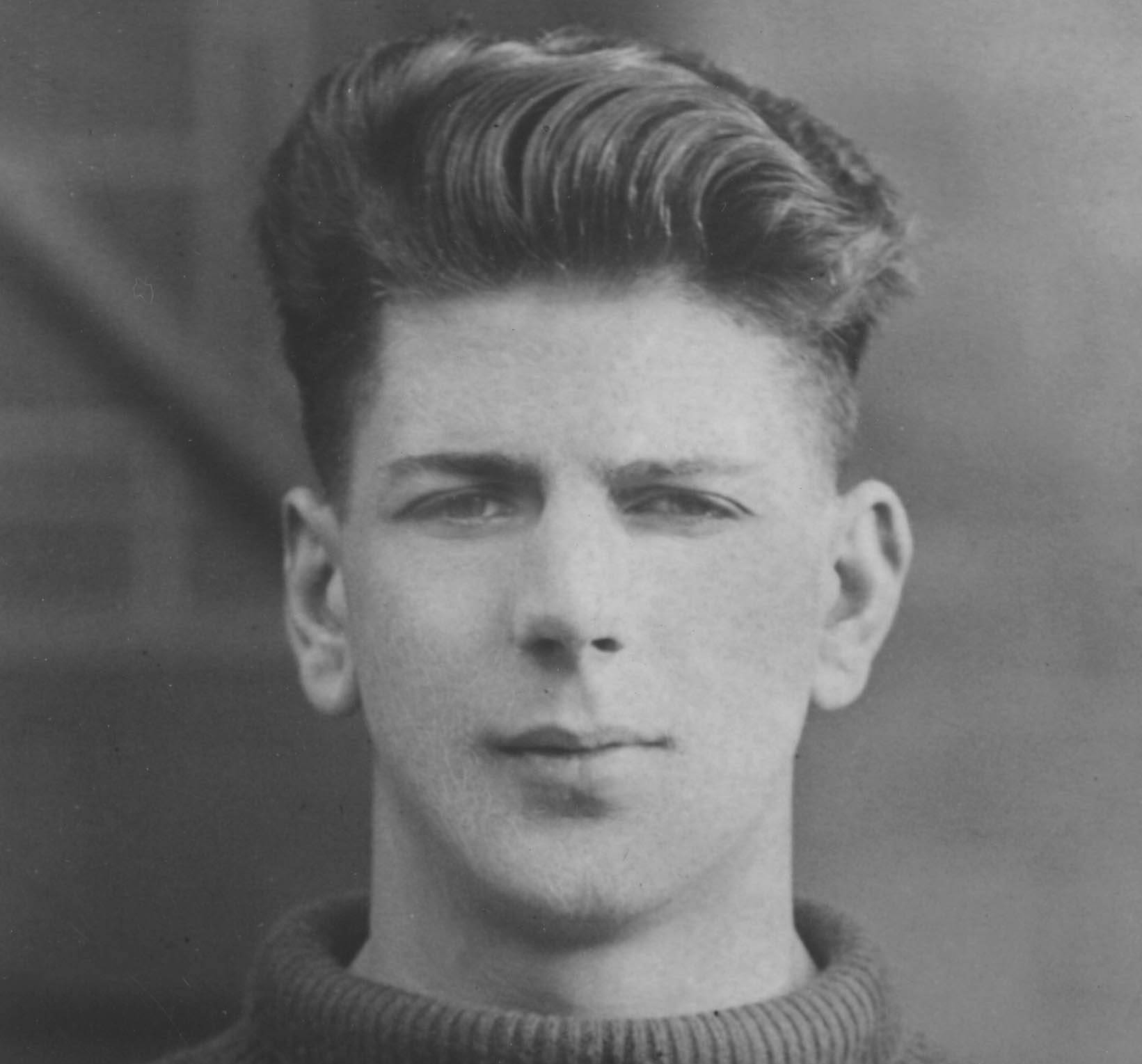 Anyway, as one door closes…
By early 2022, I have commenced work on another project dear to my heart and which has a huge connection with Johnny Thomson. The story of Celtic in the 1930s is one I have long wished to tell, with a cast of characters and events surely unsurpassed even in our long, proud and unbroken history.
Of course, the Prince of Goalkeepers is front and centre in that tale of tragedy and triumph, as is another who wears the mantle of the greats, Jimmy McGrory, Garngad's finest, the greatest goalscorer to ever walk these shores.
Their names are perhaps better known and more revered than most if not all of their peers. But scratch the surface and the most incredible array of Celts will be revealed. Names and combinations which still roll off the tongue almost a century later. Jimmy McStay and the two other Thomsons from Willie Maley's first great side of that decade, one of whom like Johnny would not see another, a fate shared by the glorious Peter Scarff. The Empire Exhibition-winning forwards of 1938, Delaney, MacDonald, Crum, Divers and Murphy. Full-back pairings Cook and McGonagle or Hogg and Morrison protecting Johnny's successor, Joe Kennaway, a legend in his own right. Half-backs Geatons, Lyon and Paterson and the peerless Peter Wilson. And the management team itself, Maley and, eventually, Jimmy McMenemy.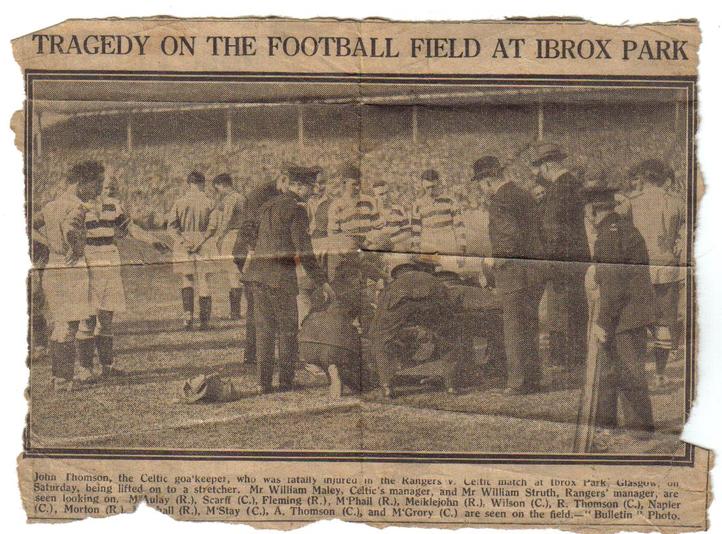 Cup final comebacks and goalscoring records which are immortalised in memory. Their stories play out against the context of a generation only just recovering from a horrific global conflict before sliding into the greatest economic depression of modern times, with the political situation across Europe and beyond threatening to evolve into yet more tragedy, turmoil and bloodshed. It is a context where football rises above itself to provide a much-needed escape.
By the late summer of 2023, more than two years after the initial research and project outline activities were undertaken, the books are finally written. The end product is two volumes which stand in their own right, each reflecting a distinct half of that decade with its own specific cast and list of events, whilst together they provide a definitive record of that incredible period from a Celtic perspective.
Part of that research allowed me to follow the funeral procession from John Thomson's home in Cardenden to the local cemetery on that dreadfully sad day back in September 1931 in some detail. It moved me to the point of wanting to retrace those steps. To walk a mile in their shoes, if you like. So I decided I would do so on the upcoming anniversary, which would of course have been today. But that's when fate decided to intervene once again.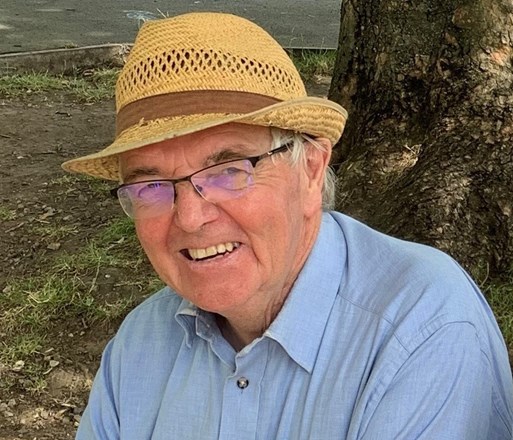 The intense period of research and writing over, it's time to give my long-suffering wife some overdue attention and so we arrange a meal and overnight stay in a lovely hotel in one of our favourite Scottish places, St Andrews. It's following that meal that we receive the dreadful news about David Potter, who had passed away that morning at hospital in nearby Kirkcaldy, ironically the town where Johnny Thomson was born back in January 1909.
It's difficult to comprehend. DP had been on the road to recovery after undergoing surgery. He was still talking ideas and projects the previous week. I still have a look at those emails from time to time. It didn't feel real until the day we're sitting in the church to celebrate his incredible life. A beautiful service for the best of men. Music, stories and laughter. And Celtic. He would have approved, I'm certain.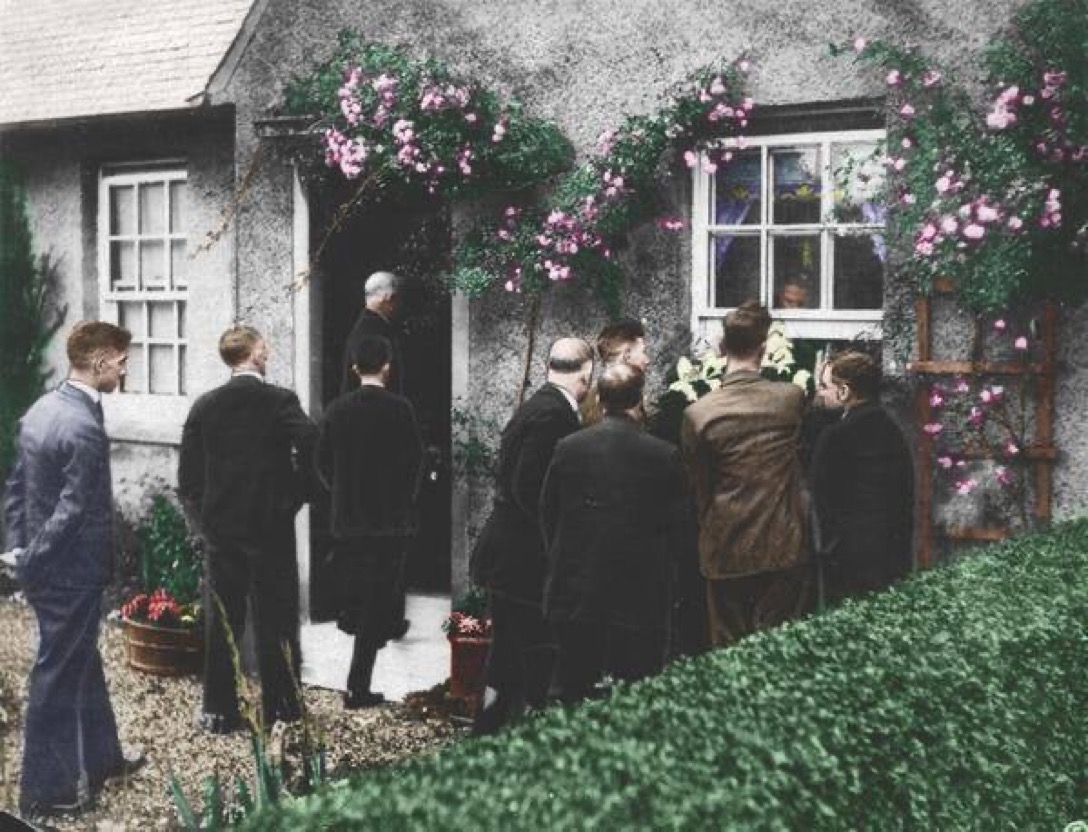 I've already decided where I'm going afterwards, after we pay our respects to David's lovely family, who did him proud. It's a short drive to Cardenden. To the house where Johnny grew up and from where his body was lifted through a bedroom window to begin his final journey, accompanied by thousands as Fife came to a standstill to honour one of its own.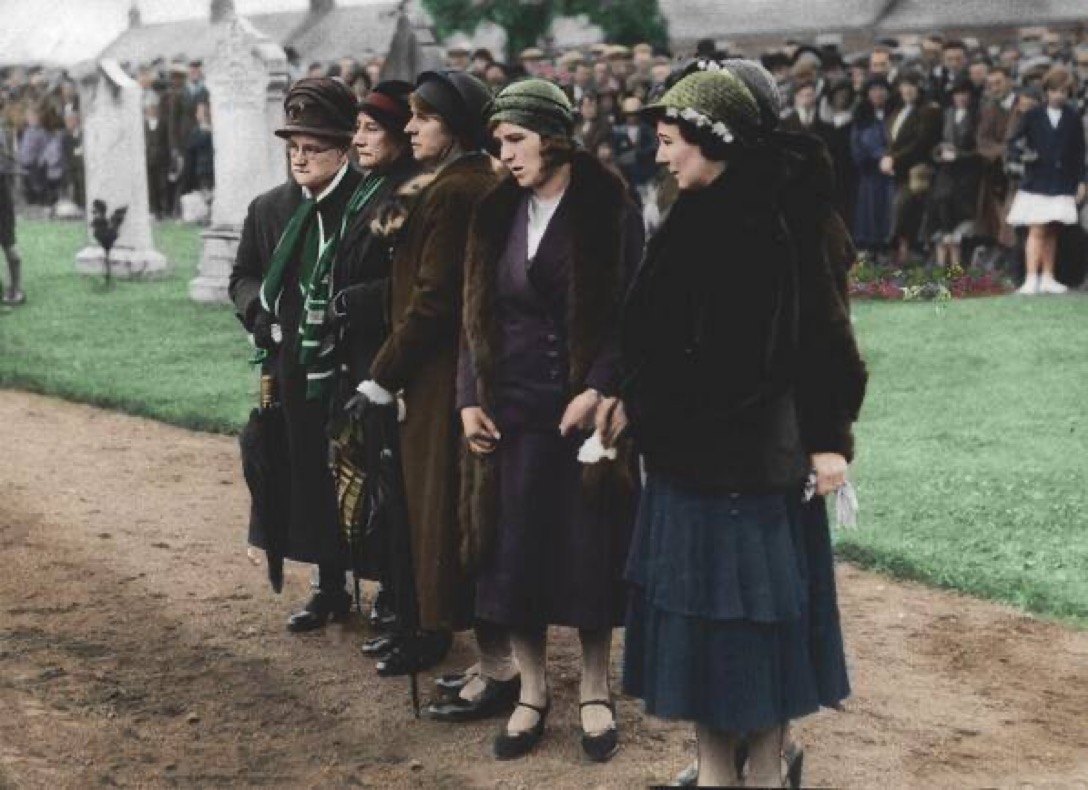 There are few people on the route today and it is difficult to imagine the scenes that day took place in these same streets. I'm two years or 92 years late depending on your perspective, but Johnny never has been and never will be short of visitors. I hear that there are always Celtic scarves and flowers on his grave and that is indeed the case as I pay my own silent tribute to a young man whom I never knew, but yet somehow it feels like I've always known. David Potter would get it.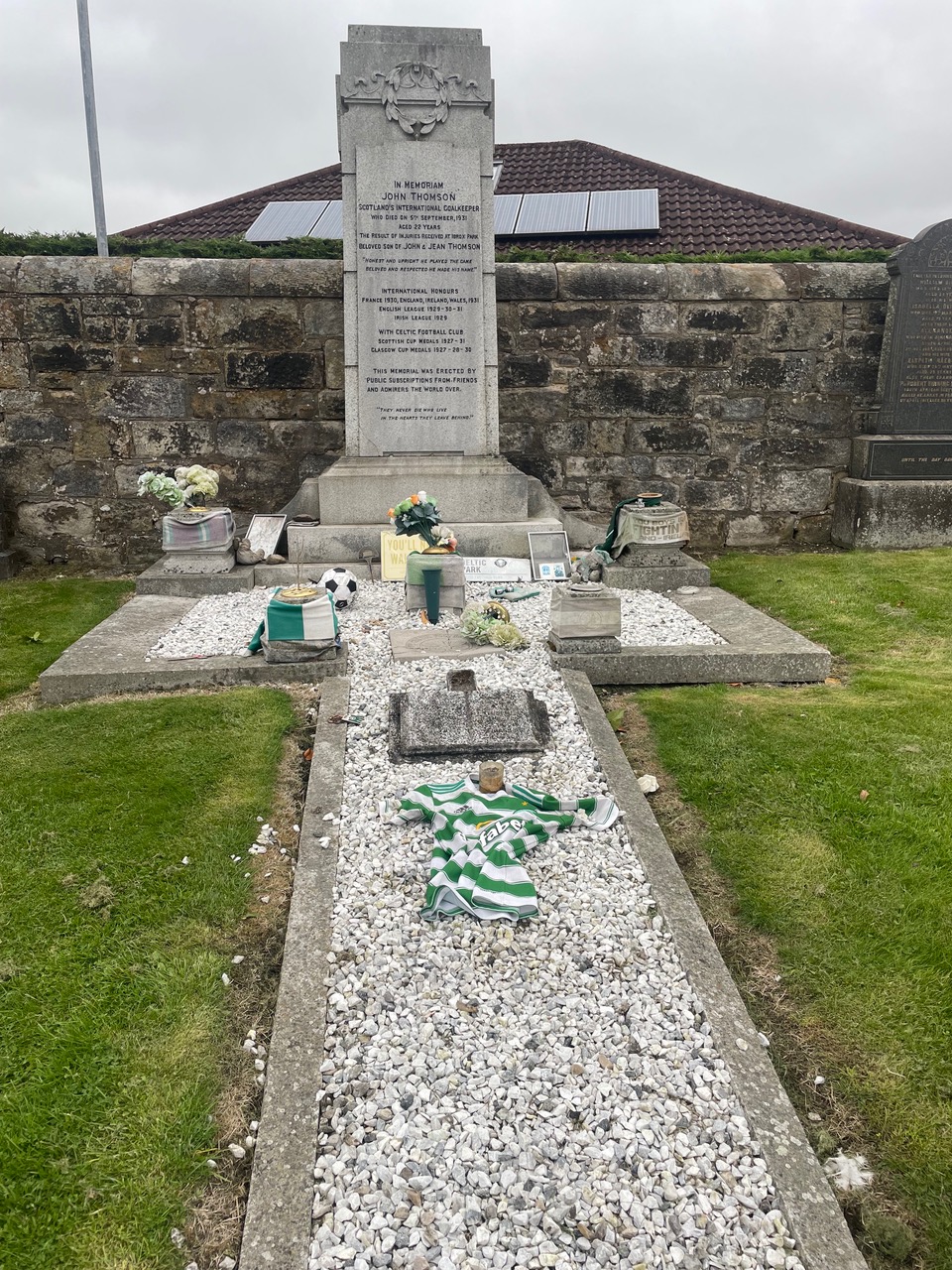 The words I recite daily on my stadium tours stare back at me from Johnny's headstone. They have never rung truer. They work for Johnny and they work for David, and all of the others who have loved then left us.
"They never die who live in the hearts of those they leave behind."
Forever with us. Forever young. Forever Johnny.
Matt Corr
Matt Corr's History of Celtic in the 1930s will be published by Celtic Star Books, more details to follow.