It started at the weekend with the rumours that Arsenal were interested in Odsonne Edouard, since then the interest has apparently grown. Now the North London club face 'tough competition' from both Everton and Manchester United depending on which website you read.
Prior to these links we had Lyon, Monaco and even the mighty Crystal Palace all linked with our 27 goal striker during the January transfer window. Again the £30 million figure was bandied around.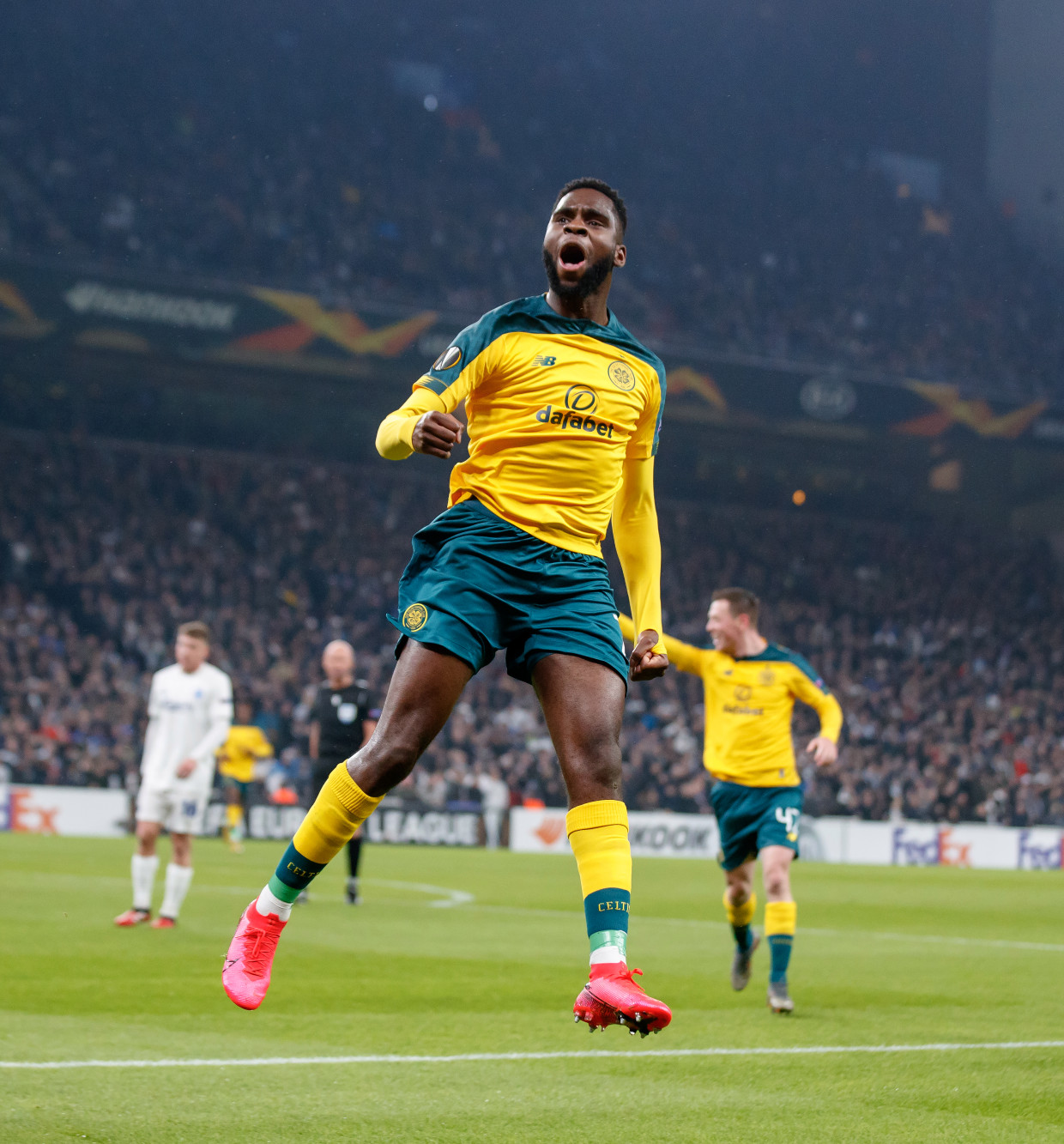 These rumours appear little more than just that at this stage. They are almost as fanciful as the £30million quotes flying around that would see Celtic surrender meekly and allow would be suitors to grossly undervalue yet still acquire our star striker, who only Celtic were prepared to take a £10million gamble on when his time was up at PSG.
We wouldn't have sold for that fee in January, what makes anyone think we'll be accepting a lowball offer when the summer window opens in June?
Despite this, the narrative appears to be it will simply require a click of the fingers from south of the border and the best player in Scotland will head south, for only £5million more than Arsenal signed an injured left back from us last year.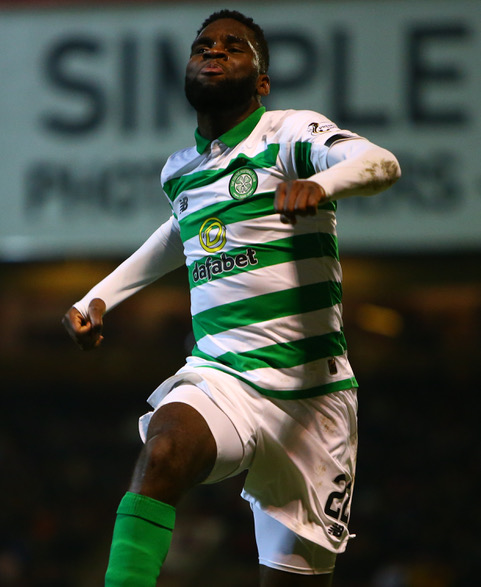 The Celtic Star already made it clear in Monday's article that the estimated fee from the English Premier League is somewhat undercooked and Celtic have told us as much.
Here's a wee reminder from Monday morning and that Celtic Star article.
'When we reported on in https://thecelticstar.com/our-jaws-hit-the-floor-smarterscouts-stunning-edouard-aguero-stats-thats-got-man-city-interested-in-celtic-star/
'We asked someone at Celtic about the worrying news that French Eddie might be for the off in the summer.
"Well they'd have to pay double what we got for KT," was his observation. You'll of course know by now that when we give you some information from inside the club it's not Daily /Sunday Express standard, it's a little more accurate and tends to pan out.'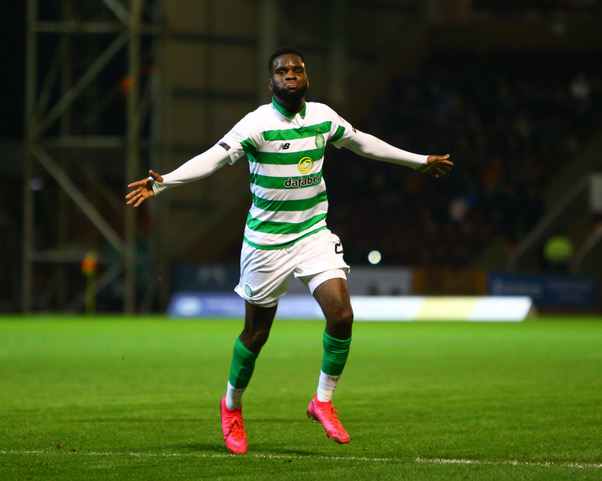 From the horse's mouth then, Celtic want £50million for French Eddy.
Anyone who saw the drawn out negotiations in the press during the summer around Kieran Tierney's move to Arsenal will know once we decide a figure it's not for haggling with, it's the number that needs to be on the cheque before we'll even ask Edouard whether he actually fancies it.
And while we're on that subject of what French Eddy might want, we also advised you back on 11 February that the club's intention was to ensure Edouard was here for Ten in a Row and that a deal was close to being concluded. A deal would see Eddy sign a new contract with a gentlemen's agreement attached, whereby Edouard could head to pastures new when that record breaking league trophy was sitting in the Parkhead trophy cabinet.
If for some reason that landscape has changed, and we have no reason to believe it has, then it might be worth considering paying up quick if you are Arsenal, Everton or Manchester United.
Bigger fish seem interested in Odsonne Edouard. Manchester City we told you, have scouted Edouard and £50million to them is what they'd pay for a right back, never mind a top striker. If City are in the mix you can bet that the big clubs across the continent have been made aware.
There's only so many times Liverpool will pay £75 million for a Van Dijk before they get wise and miss out the Southampton middle man. Now they will pick up the phone to Peter Lawwell and trust our judgement on talent and value.
The days of Celtic selling top talent to Southampton are gone. Big clubs now know we polish rough diamonds. You don't need to see if they hold their value in the bottom half of the English Premier League, not anymore. They can fit straight into the collection of jewels at the Etihaad, Anfield, Camp Nou or Bernabéu and shine just as brightly without a spell at St Mary's or some other halfway house.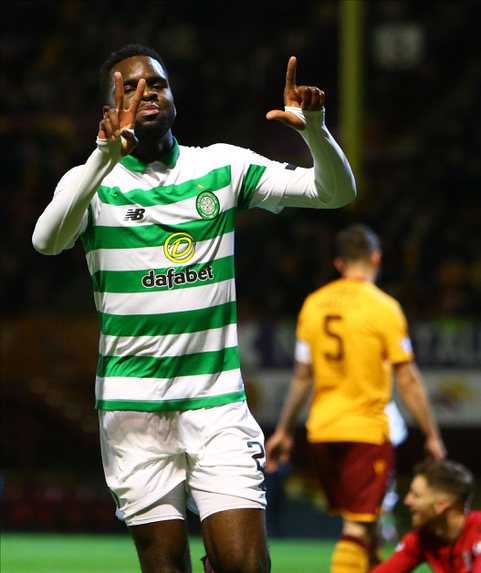 These clubs also have deep pockets and have no worries in spending what is needed to land the right player. They'll know £50million is the going rate, their own recruitment teams will have told them just that.
And it won't just be Celtic or the scouting advisors of big money cubs who'll know the value of our star asset. Edouard himself and his agents will know it too.
The clubs linked with the player, English Premier League teams Arsenal, Everton and Manchester United would now mean any representation French Eddy may have would be under-selling his talents by looking so low on the English football food chain.
Arsenal still cling to the Wenger glory days and have shown no sign of returning to those standards in over a decade, Manchester United have been nowhere near a title challenge since Alex Ferguson called it a day and Everton surely offer nothing to any footballer with aspiration beyond a wage only. They haven't been near a trophy of note since Celine Dion topped the charts in 1995, ironically with 'Think Twice'. Something I'm sure Edouard and his representatives would do before they consider Goodison, Old Trafford or the Emirates Stadium.
One thing is for certain. If Odsonne Edouard leaves Celtic it will be for a club that values him, pays the going rate in transfer fee and wages and has a genuine shout at silverware.
The teams linked so far are hoping to do a deal on the cheap and haven't come close to a title challenge since French Eddy had a paper round.
Odsonne Edouard is the future. He won't be entertaining the past.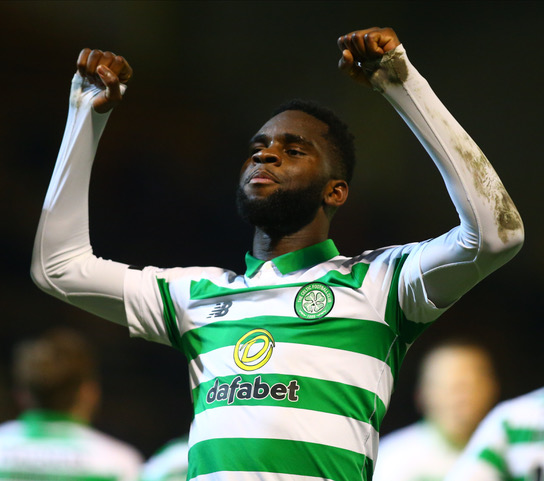 The other thing that needs factoring into all of this is the coronavirus global pandemic crisis. This is going to see a massive decrease in transfer activity this summer and also a drop in transfer fees, especially from those clubs who will need to sell to survive. There will be bargains to be had.
This summer therefore is NOT the time for Celtic to look at cashing in on Odsonne Edouard. If he's to go the earliest that should happen is after Ten-in-a-Row is in the bag. Then, and only then should be be allowed to go and at that stage the market should have recovered and the club's transfer aspirations should be met.
In summary 2020 is not the year to sell French Eddie, the time just isn't right.
Niall J
'Here we Glow,' @CelticFC fans sang In Kiev, 6 months after Chernobyl – Matt Corr's European Adventures…https://t.co/x4XY1Z4HBV @Boola_vogue @lcafiero @cfcliamk96

— The Celtic Star Editor (@CelticStarMag) March 25, 2020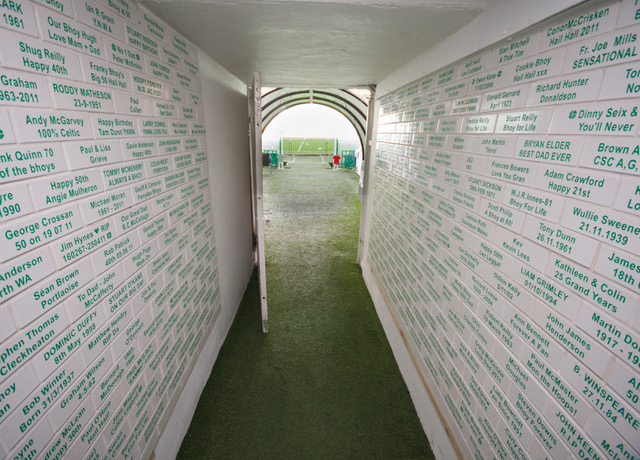 Take The Celtic Star's Photo Tour of Celtic Park and enjoy our stunning photos from inside Paradise RIGHT HERE, RIGHT NOW.
Support Celtic Youth Development
Help raise money for Celtic Youth Development by joining the £1 weekly lottery and you could win up to £25,000 – just click on any one of the photographs below to join. Lots of our readers have already done so and they're now doing their bit to help fund Celtic Youth Development that can deliver the stars of tomorrow and beyond. And you might even win a few bob too! And a special thank you to all The Celtic Star readers who have already signed up and are now supporting youth development to give us the Celtic Stars of the future…