When you start to get compared to Kieran Tierney the indication must be that you're doing something right. Such was the stature of the Academy player, who left last August to join Arsenal in a £25million transfer, that it took two new signings – and converting Jonny Hayes to become the third man in that position, to fill the gap left by the remarkable Kieran Tierney.
Ex-Kilmarnock defender Greg Taylor arrived at the end of the summer transfer window to join the July signing from Rapid Vienna, Boli Bolingoli.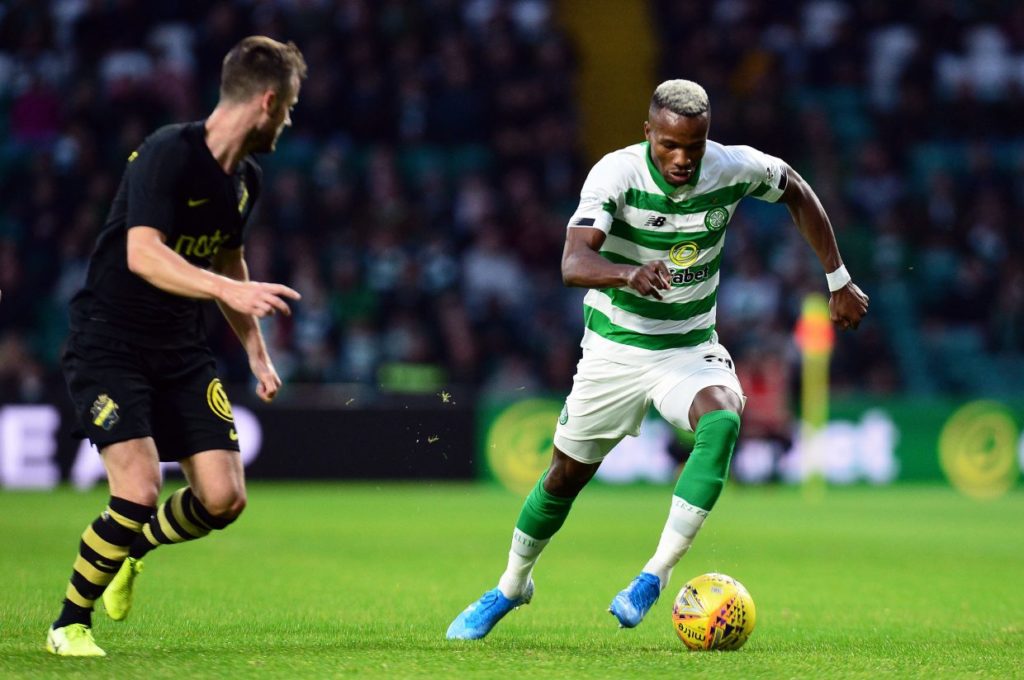 Neil Lennon has played with all three candidates in the left back or left wing back roles this season and there can be no doubt that Taylor has pushed his way up the manager's priorities as far as picking a side is concerned to move from third to first pick.
And given his form – he was absolutely outstanding against Hearts in midweek – he is going to be hard to shift from the side if he avoids injury.
A word on the other two contenders first though. Bolingoli re-appeared for the first time since 29 December in the starting line-up at Broadwood on Sunday. The Belgian seems to have been a victim of the poor team performance on 29 December in a match where he was careless in possession and often handed the initiative to the visitors.
The feeling at Celtic appears to be that there is a really good player there who needs more coaching, so he's a work in progress. It's unlikely that Taylor's going to lose his place in the side to Bolingoli anytime soon.
With Jonny Hayes you know what you are going to get. A reliable, professional performer who will give absolutely everything for the team. We hear from a reliable source that he's about to be rewarded with a contract extension. That is clearly a sensible move by Neil Lennon – who is a huge Jonny Hayes fan – and will delight the player who has made no secret of his wish to continue wearing the Hoops for as long as possible.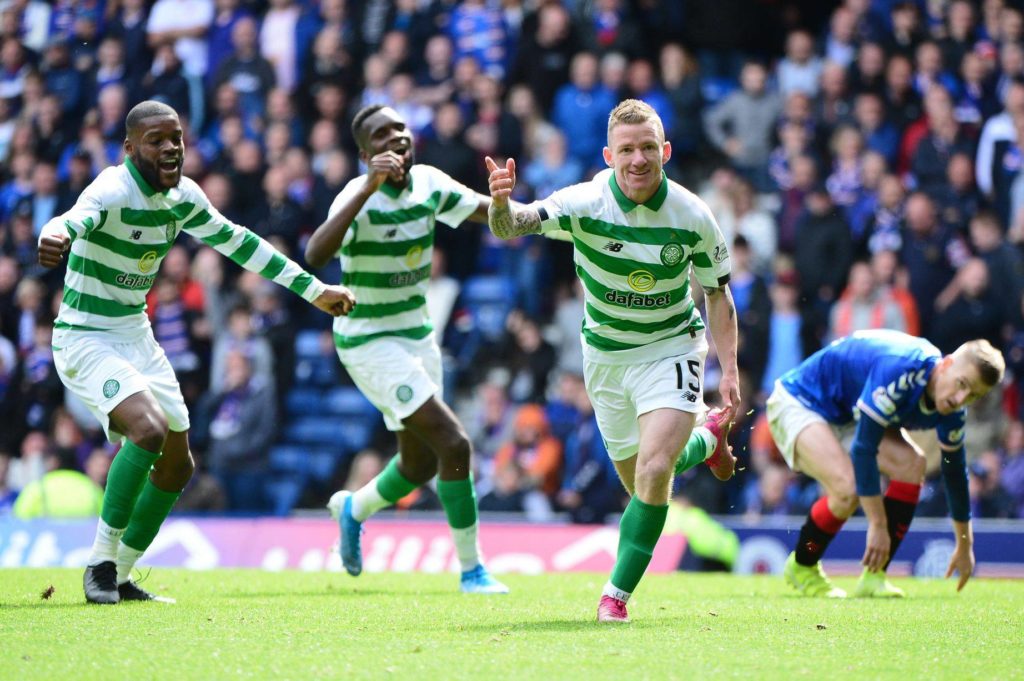 There was a graphic of Neil Lennon apparently appearing on Who Wants to be a Millionaire on social media the other day. The question he was being asked was 'Which substitute should Celtic bring on first and the four answers were Jonny Hayes, Jonny Hayes, Jonny Hayes and Jonny Hayes.
Lenny must have seen that because on Wednesday night he forgot to bring on the Dubliner.
If the next question was the name the substitution of the season, the answer would also have been Jonny Hayes, Ibrox early September – a Beautiful Sunday and another one is coming shortly folks.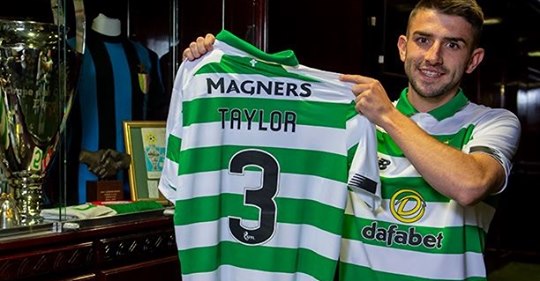 Greg Taylor spoke to the Media yesterday. He talks really well, looks and sounds confident and gone is the wide eyed awe-struck new signing look and it's been replaced by the international footballer who is confident in his own ability and loving performing well for the finest team in Scotland.
On being asked being the heir-apparent to the £25million Arsenal left back, Taylor had this to say.
"Kieran was an outstanding player for this club so I'm well aware of how good he was. "But I can only do what I can do, do my own job and my own role and contribute to the team as much as I can.
It's a positive to be compared to Kieran as he's a top top player but I just want to keep playing and improving all parts of my game. There's improvements to be made but I'm enjoying it," Taylor said at yesterday's Media Conference (watch below) as reported by Daily Record.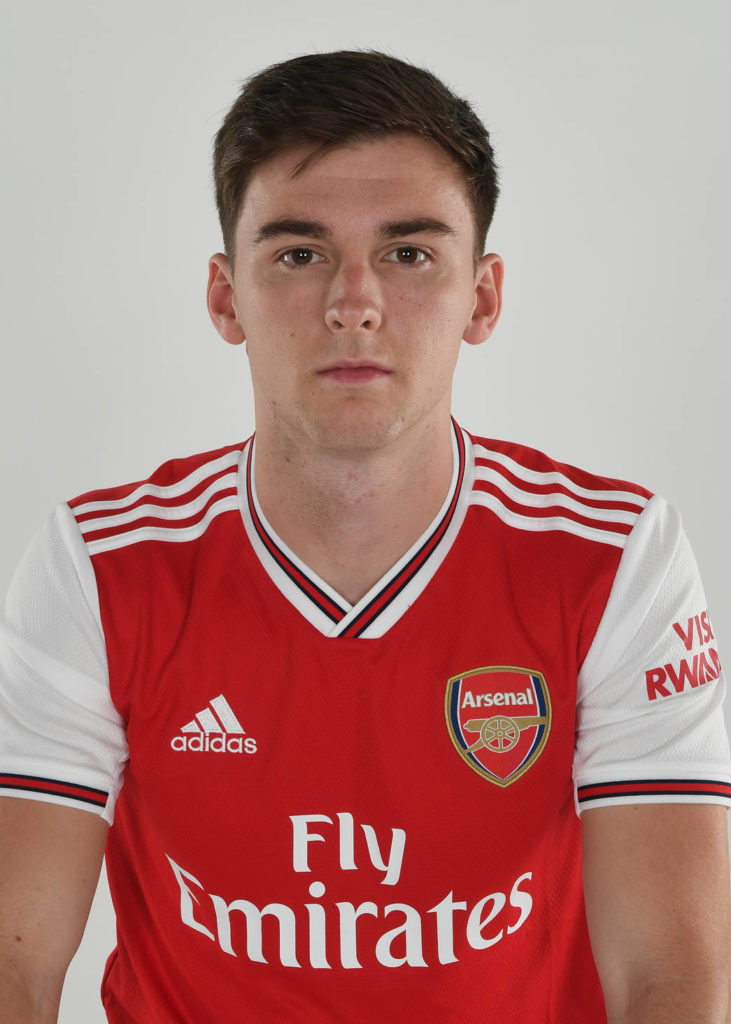 The understanding that is developing nicely between Taylor and Celtic's stand-out performer Callum McGregor in recent weeks, in the 3-5-2 formation, is a joy to watch and it's starting to produce goals and plenty of them with Taylor now up to three assists since the winter break.
"He's a joy to play with. We worked well together for Scotland and we've worked well together since we came back from the break.
"We've got a good relationship, I think he'd say the same about myself," Greg said. "He's putting out outstanding performances so it's nice to have him beside me.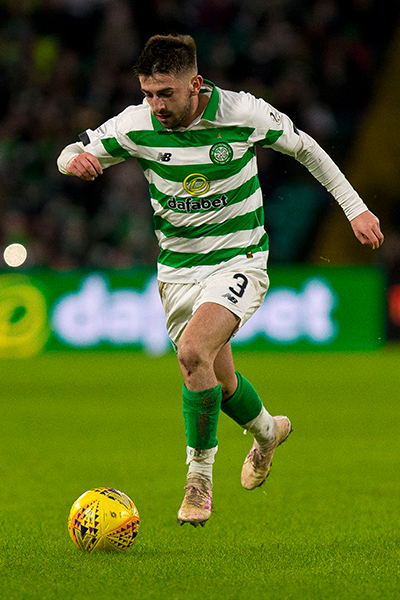 "He makes me look like a better player. You know he's always going to find you, he doesn't miss many passes, so to have him on the inside of you does help.
"We've got a good relationship off the pitch as we do with all the boys, but having been away and played for Scotland together we knew each other and each other's game a wee bit more.
"It's probably helped me settle into the team a wee bit."
Here's Greg Taylor's Media Conference from yesterday courtesy of Celtic's You Tube channel…
A quick look at some of the supporter comments on this…
"Speaks really well and seems to be enjoying himself. Puts a shift in too… fair play to him!"
"Wee man's got the desire."
"Nailed on for left back or left wing-back. He's only going to get better and I think it looks and feels a bit calmer when he's playing. He's got an old head on him as well, speaks well in front of the press and speaks a lot of sense, good lad all round says the right things."
"Done really well with all the questions getting fired at him. Really like him & he is definitely getting better in every game."
"Getting better with every game, I thought he looked very good last night and his link up with McGregor is very good."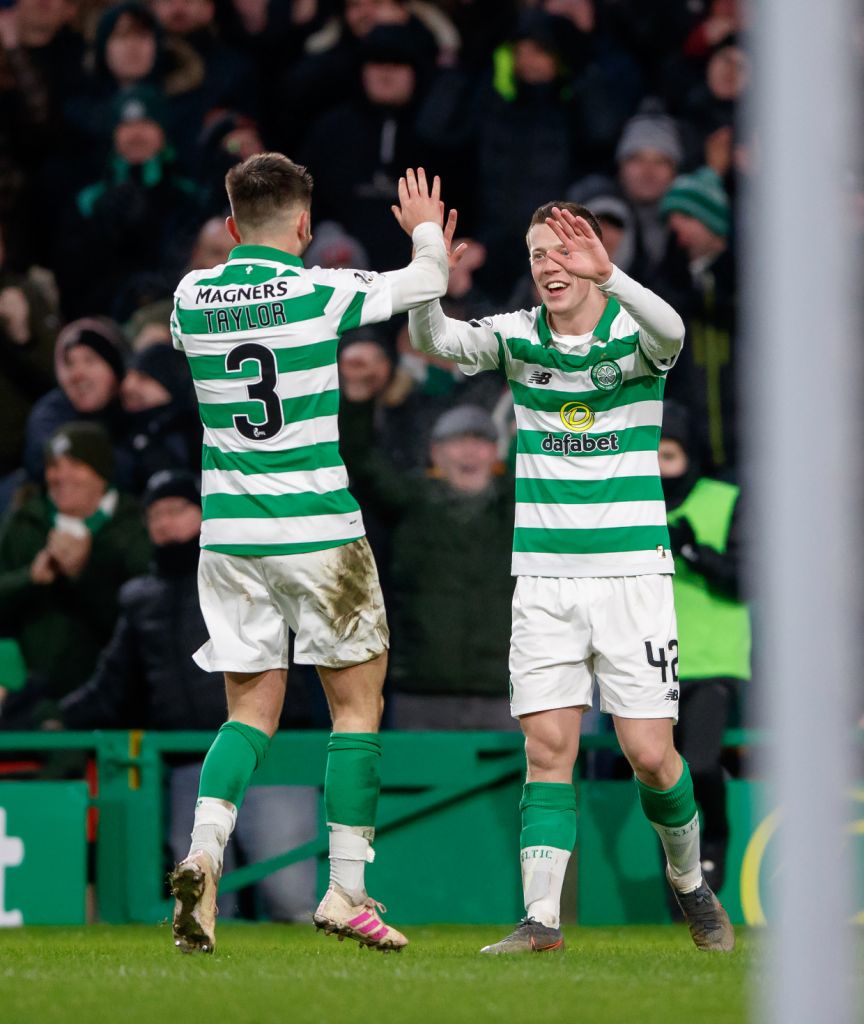 "Brilliant performance by Greg Taylor last night, by far his best in a Celtic Jersey. Wee man is head and shoulders above Bolingoli as a player."
"Forgot KT already. GT is the man."
"Intelligent footballer…quality defensive "maybe the best in the league" and gets a fair amount of decent crosses in that have led to a few assists recently…Boli is probably more dynamic and powerful going forward but, Greg is calmer and wiser."
"Pleasantly surprised by how good he is."
"Greg looks more settled now and that's great to see, he's doing well and enjoying himself."
"Great acquisition to the club, just as good as KT and will improve and be a better player."
TRENDING ON THE CELTIC STAR…
Joyful Wednesday – Jozo on those Cheers in Paradise.
'Thousandaire' Craig Whyte – No Friend of Celtic.
'It Was Fun to Get a Rebel Song on the BBC', Steve Coogan Explains Wolfe Tones Tribute.
Help raise money for Celtic Youth Development by joining the £1 weekly lottery and you could win up to £25,000 – just click on the photograph below to join. Lots of our readers have already done so and they're now doing their bit to help fund Celtic Youth Development that can deliver the stars of tomorrow and beyond. And you might even win a few bob too!