CARLISLE UNITED today confirmed that their manager Steven Pressley has 'left the building' after failing to make the progress that the club's board were looking for. The former Celtic defender has been at the Cumbrian club for 10 months and after the 3-1 defeat at Morecambe – after leading at the interval – Carlisle slipped to 19th in the league Two table.
The club's website broke the news earlier today, confirming the departure and the reasons for the board's decision.
CARLISLE STATEMENT
The board of Carlisle United Football Club have decided to make a change and Steven Pressley will leave the club with immediate effect.
Chairman Andrew Jenkins said: "Steven has given his all and has worked tirelessly since the day he joined us. We understand the challenges and have supported him throughout, but we haven't seen the evidence of progress we expected or needed to see.
"This is not something we can allow to continue, so sadly it is time to change, move on and look forward. I want to say a personal thank you to Steven, he has been a pleasure to work with and this has not been an easy decision for us to make. He leaves with our very best wishes."
The existing coaching staff will take charge of football matters in the short-term.
There will be no further comment at this stage.
ELVIS HAS LEFT THE BUILDING
Jim Spence tweeted about the sacking, saying 'Elvis has left the building.'
Elvis has left the building https://t.co/jm9xytj7L2

— Jim Spence (@JimSpenceSport) November 13, 2019
ELVIS' TIME AT CELTIC
Pressley signed for Celtic on 29 December 2006 after becoming involved in a player revolt against Hearts' then owner Vladimir Romanov. The other two ring-leaders in the Rebellion were Paul Hartley and Craig Gordon, and both of them rather remarkably ended up at Celtic with the goalkeeper still at the club.
Elvis became the first player to win the Scottish Cup with three different clubs and two of them are still alive (Hearts and Celtic). Certainly the then Celtic manager Gordon Strachan rated Presley very highly, although it is fair to say he was never really a fans favourite. That said he didn't have to suffer abuse from the stands from Celtic fans anyway, because of his previous clubs.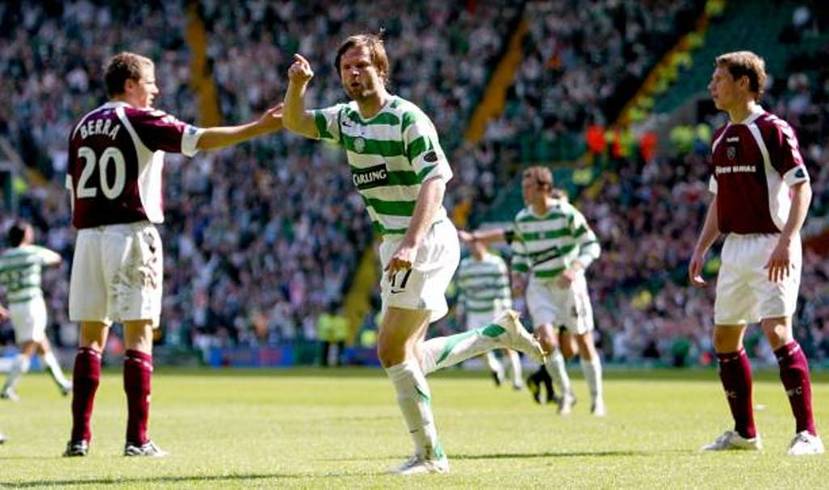 On leaving Celtic in June 2008, Presley had this to say about the club's reported by The Celtic Wiki. "I thoroughly enjoyed my spell as a Celtic player, I can't speak highly enough about the club and I was treated extremely well by everybody."
And speaking about how signing for Celtic affected him personally, he said this, again as reported by Celtic Wiki: "Here's how bigotry has affected me? When I signed for Celtic, I never heard from certain people again.
"I'm talking about friendships, acquaintances that I had picked up throughout my career. Not people employed by clubs but people who were associated with certain clubs and people who would send me Christmas cards every year.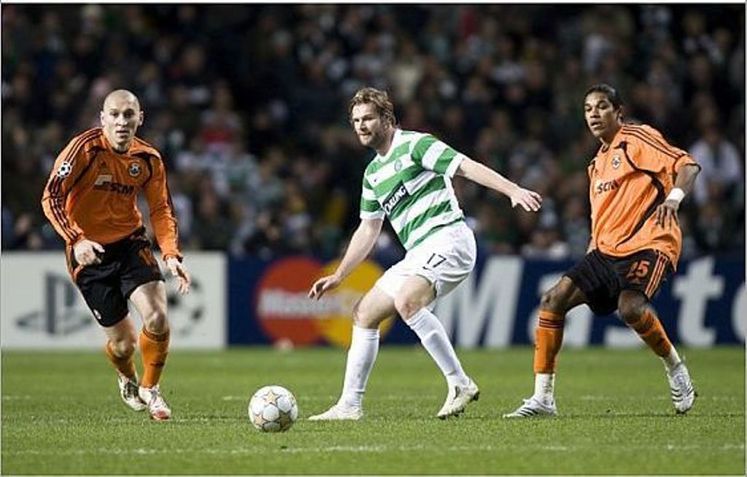 "When I signed for Celtic, they didn't want to know. We were never in touch again. I'm only talking about a handful of people but it's still very sad that bigotry or sectarianism can come between friends and associations like that."
We wish Elvis well in whatever he decides to do next.
ALSO ON THE CELTIC STAR…
'How lucky we were to have him at Celtic,' Broony praises Rodgers and Lenny too
Hand in hand – Celtic, 'Created by Immigrants' and United Glasgow FC, 'Refugees Welcome'
No League Cup Final Priority for supporters who missed out in May
'I'm no feart o' flying… just crashing,' Jinky v Red Star Belgrade on This Day