Mad Dog Gravesen – 'He thought differently to everyone else,' Aiden McGeady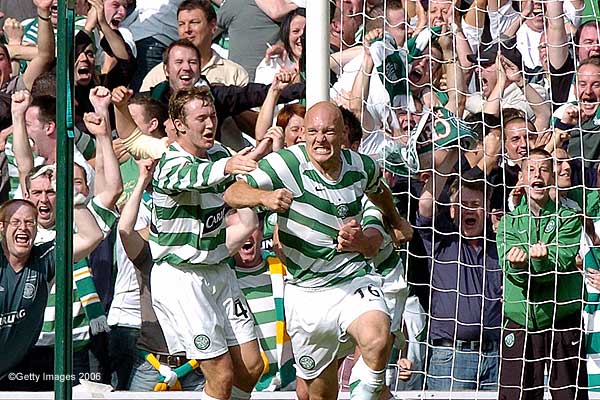 On the previous page we re-published an interview with Chris Sweeney, author of a book on Thomas Gravesen, titled 'MAD DOG GRAVESEN – The Last of the Modern Footballing Mavericks'.
Chris gave The Celtic Star an extract from his excellent book to share with our readers, so here goes…
Extract from 'MAD DOG GRAVESEN – The Last of the Modern Footballing Maverick,' by Chris Sweeney
Thomas didn't feel the need to wait in traffic Celtic's stadium is located in the East End of Glasgow, not far from the city centre and in a fairly busy residential area.
After games, it is usually gridlocked as the 60,000 fans try to disperse in a variety of ways using the same roads. While his fellow players would wait patiently in the jams reflecting on their performance, Thomas would drive his Honda car, provided to him free by the club, on the wrong side of the road. He'd accelerate hard all the way into oncoming traffic with his index finger held aloft out of the window. The gesture was supposed to be some kind of explanation to anyone wondering what was going on, but the finger seemed to confuse people more than explain anything.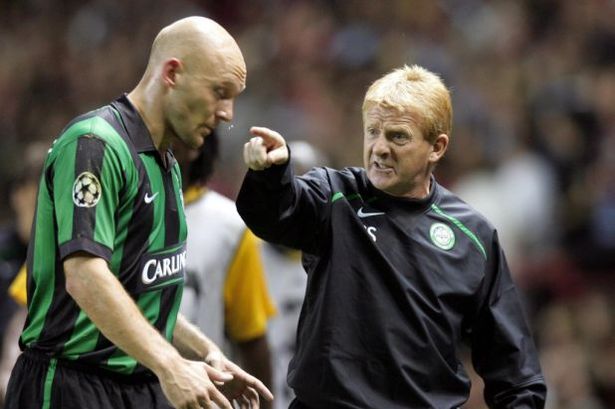 Thomas had also tried to convince Aiden McGeady to join him in buying a shared car. By this point, despite being a multi-millionaire, Thomas had reined in any spending and was going through a period of conserving cash, for no apparent reason.
Anyway, both of them lived in the exclusive Thortonhall village, south of Glasgow. It's an area popular among footballers and well-off individuals. Thomas hit on the grand plan that he and McGeady should both contribute 50/50 towards the cost of a big Audi A8 4 2 diesel.
The logical move for most people would have been for the two team-mates to share the driving, use their own cars and take it in turns to pick the other up. But for Thomas, the best idea was to buy a separate car together specifically for driving to training. He'd picked out the exact model; it wasn't a case of any car, it was that car. It illustrated again that his way of approaching situations was very precise, intense and focused. McGeady added: 'He thought differently to everyone else'.
Celtic in the summer of 2016- Preparing for an Invincible season…https://t.co/O1k9O0rVZr @Boola_vogue

— The Celtic Star Editor – INVINCIBLE (@CelticStarMag) June 7, 2020
VOTE NOW FOR THE CELTIC STAR'S PLAYER OF THE YEAR
 Loading ...