It's great to see that those personal reasons for Dom McKay leaving Celtic seem to have been resolved as our former CEO has today been appointed as the a Non Executive Director and Interim Chairman at European Professional Club Rugby (EPCR).
The former Celtic CEO will now head-up the organisation running the prestigious Heineken Champions Cup, basically rugby's equivalent of the Champions League.
With a presumably substantial pay-off from Celtic already banked, we are unlikely to hear much from Dom McKay about his time at Celtic but clearly his new ideas and new way of doing this was at odds with the current board and mostly crucially Dermot Desmond.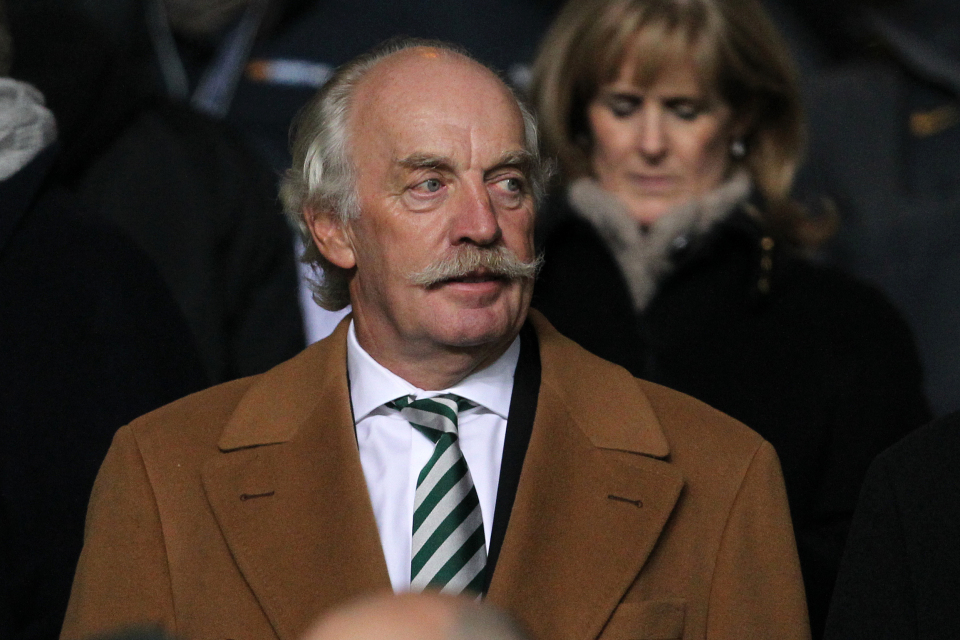 McKay did enough in his 72 day stint at Celtic for the Board to swiftly remove him, then brief against him via the usual hacks and lapdogs in the older versions of the Celtic fan media. McKay's confidentiality will have already been secured via his pay-off cheque.
Last week Ange Postecoglou talked up his own excellent working relationship with the current Interim CEO Michael Nicholson, who has yet to say one single word in public to the Celtic support but almost inevitably with be the real Peter Lawwell replacement.
It's fair to describe Nicholson as being very close to Peter Lawwell and that we can expect more of the same from the club in terms of how it is going to be run in the years ahead. That's not to say that everyone will be unhappy about that and if Postecoglou is backed sufficiently and trophies are delivered few dissenters are going to be heard.
Meanwhile we'll look at the job McKay does at European Professional Club Rugby and try to evaluate what might have been at Celtic.
"I am delighted and humbled to be asked to chair the EPCR Board and I very much look forward to working with all our stakeholders across Europe as well as with the Board and executive team in Lausanne to further develop the Heineken Champions Cup and EPCR Challenge Cup in the months ahead," McKay said today, as reported by theoffsideline.com
A statement issued by EPCR said: "McKay has extensive experience of rugby administration having held a number of senior and board positions during a 13-year period at Scottish Rugby and at various international organisations.
"In 2008, he was appointed Director of Communications and Public Affairs at BT Murrayfield before joining the board of Scottish Rugby in 2013.
"He became Scottish Rugby's Chief Operating Officer in 2015, a position which included oversight of the commercial activities of Glasgow Warriors and Edinburgh Rugby. He also served as chairman of the PRO14, now reconstituted as the United Rugby Championship, and was previously a board member of Rugby Europe. His most recent role was as Chief Executive of Celtic Football Club."
One final point. The fact that he was interviewed and given the job at Celtic then removed so quickly and hastily suggests that the decision making process was flawed to say the least. Yet for all his apparent failings McKay has secured this top job at EPCR. Incredible!
For McKay he'll be delighted to be back at work and hopefully he's not too bitter about Celtic, which is after all the club he supports. Best of luck to him back at the egg chasing, and Hail Hail.
Dominic McKay has been appointed by EPCR as a non-executive director and as its chairman on an interim basis. @Scotlandteam

— chris jones (@chrisjonespress) October 21, 2021
Dominic McKay, the former SRU chief operating officer who recently had a short stint as Celtic CEO, has been named interim chairman of EPCR

— Mark Palmer (@MarkPalmerST) October 21, 2021
Looks like Dom's "personal reasons" for not being able to continue in a job less than 6 weeks ago have been resolved pretty quickly. Funny how things turn out, eh?

Even after the last 18 months there were still folk arguing that this board was telling us the truth last month. https://t.co/X6u4NBhGyw

— Marc McArdle #古橋亨梧 🇯🇵 (@marcmcardle1) October 21, 2021
clearly it was professional reasons rather than personal reasons that caused McKay to leave Celtic.https://t.co/eAL1keKv3n

— Joe McHugh (@videocelts) October 21, 2021