Former Celtic star Emilio Izaguirre has very much hinted that at the age of 36 he's about to call time on his playing career.
The left sided wing back, who had two spells for Celtic, left the Hoops in 2019 after winning seven Premiership titles, in his 12-trophy haul with the club, where he amassed 269 appearances and scored five goals under Neil Lennon, Ronny Deila and Brendan Rodgers.
Since leaving Celtic Izaguirre has been playing in Honduras, first with Motagua, before a somewhat controversial shift to rivals Marathon after a falling out with a previous manager.
Now after being frustrated by not being able to win his place back in the team after an unfortunate run of ijuries, it seems an emotional Izaguirre is ready to hang up the boots, and is quoted via the Daily Record as saying-
"Thank you my God for all your blessings, more than 19 years of football career, many titles, two World Cups and I know that many more good things are coming."
Izaguirre has an alternative career path in mind now and has hinted he may look to become a pastor in his homeland should his career with football be confirmed as over, and admits to strengthening his powers of resistance when knocking back offers of a night out with his former Celtic teammates.
"Being a pastor is a complex term because it can be misinterpreted. I want to help young people and I want to be a disciple of God. I want to lead by example and help them as others helped me and be successful in following God.

"I try to be disciplined and I learned that when I was in Europe with Celtic. My teammates there would hold parties every month and would drink. They told me it was a sin not to drink.

"But I maintained my discipline and gained respect from my teammates and the fans who understood that I would never have a beer with them. When I was younger, I lost many friends due to violence in Honduras. You have to realise that life is short and you have to take advantage of it.

"I pray morning, afternoon and night. I thank God for everything – without him I am nothing. I have never had any desire to drink or go to nightclubs. God guided me away from that. I don't want to be known as someone who had a great game, I want to be known as someone who is a great person."
Good luck to Emilio whatever path he chooses to follow now. He'll be fondly remembered as a Celtic player and one who was simply exceptional in the early part of his career in Scotland – and was genuinely a player whom Alex Ferguson courted for Manchester United, so good were his early performances at Celtic.
Yet an unfortunate injury at Pittodrie seemed to impact Izaguirre's movement and he was never quite the same player after that. Indeed, it was something of a surprise when he returned to Celtic for another spell, and whilst an able enough stopgap, the attacking abilities that had previously overridden some defensive frailties were not so consistently evident second time around.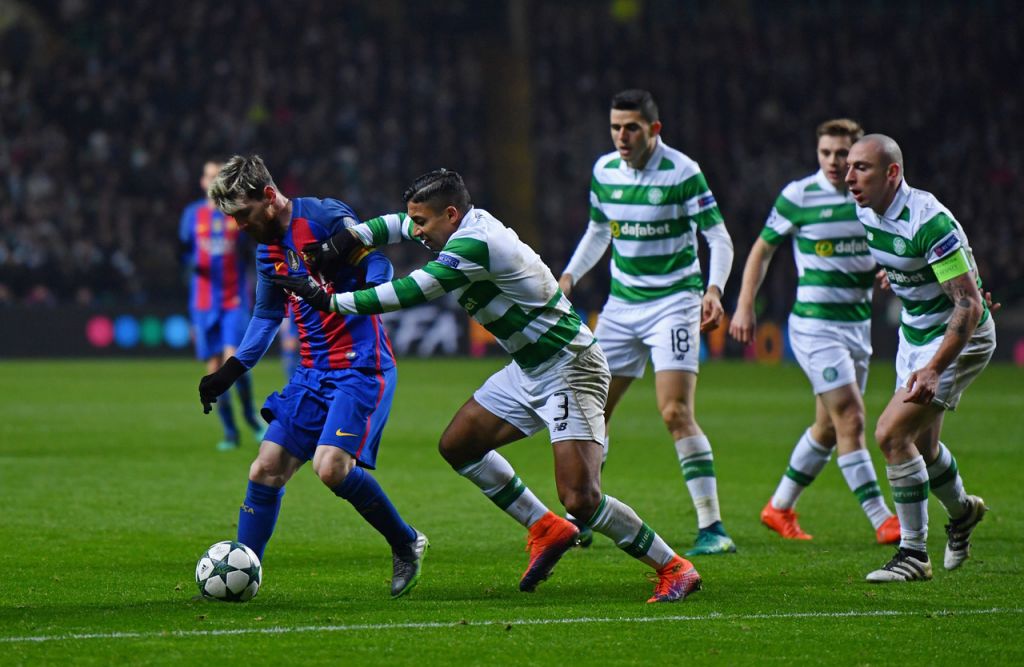 Still, in that first spell what a player he was to watch in full flow and that's how he'll be remembered by the majority of Celtic fans . And alongside being a player who fully embraced being part of the Celtic family, he will always be welcomed back.
Niall J