Chloe Warrington, a surprise exit from the Celtic FC Women squad at the end of the season, has today joined one of Celtic major rivals, Glasgow City. The 20-year old wingback had been with Celtic since she was eight years old coming through the Academy system to win a professional contract.
And while Warrington was on the fringes of the first team at Celtic last term, she nevertheless made a significant contribution and was seen by many as a talented Celtic minded player who would have a long playing career wearing the Hoops.
After Celtic's League Cup win over Glasgow City at Firhill in December striker Kathleen McGovern, who was on the fringes of Fran Alonso's team opted to leave the club she supports and ended up moving to Germany to play her football.
#CelticFC Women can now confirm that Academy graduate and double cup winner @chloewarringtxn has left the club. Thanks for your hard work over the years Chlo, and all the best for the future🍀💚 pic.twitter.com/n4W3o4uBFz

— Celtic FC Women (@CelticFCWomen) June 6, 2022
And the same thing appears to have happened after the Scottish Cup Final again against Glasgow City, this time at Tynecastle, the cup triumph was followed by surprise departures from the club with both Chloe Warrington and Icelandic U19s international Maria Olafsdottir Gros leaving the club.
Both young players seemed to be rising stars within the Celtic squad, while McGovern could be categorised as much more experienced player. Olafsdottir Gros, who joined Celtic last July, signing a two year contract, looked noticeably detached from the Scottish Cup celebrations at Tynecastle and left shortly afterwards.
We reported on the double exits three weeks ago, see below.
Asked today about those finals against her new club Chloe Warrington perhaps revealed some of her own disappointment at missing out on both finals.
"I wasn't a big part of the finals against (Glasgow) City with Celtic, so I think that now I am here I want to stamp my place in the squad and I want to be part of those finals and get those cups back," Chloe said in her first interview with Glasgow City's media team.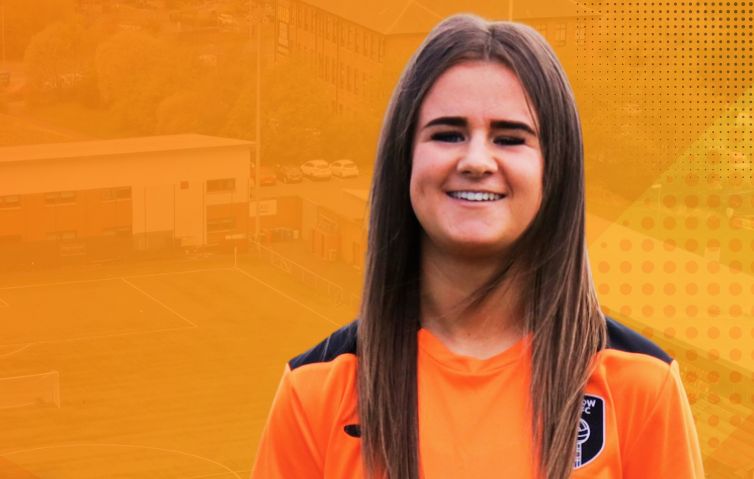 Chloe Warrington commenting on joining Glasgow City: "I'm excited to be part of Glasgow City, I know how much of a successful club this is and look forward being part of their future successes. It's an honour to be here, I feel like it's the right time for me to continue my development at a great club!"
Glasgow City Head Coach Eileen Gleeson said: "I'm delighted to welcome Chloe to Glasgow City FC. As a home grown player Chloe has valuable experience of Scottish football which is of great benefit. As a person and player Chloe is determined and diligent, important characteristics to us at Glasgow City FC. I have no doubt that Chloe will enhance our team and look forward to working with her."
Obviously we wish Chloe all the very best for her time at Glasgow City, excluding of course when she comes up against Celtic.
🆕✍ | NEW SIGNING

🏴󠁧󠁢󠁳󠁣󠁴󠁿

— Glasgow City FC 🧡🖤 (@GlasgowCityFC) June 27, 2022
📺 | 𝗙𝗜𝗥𝗦𝗧 𝗜𝗡𝗧𝗘𝗥𝗩𝗜𝗘𝗪@Chloewarringtxn spoke to @BroadcastCallum at Petershill Park after signing for the club.

See Chloe in action with your 22/23 season ticket 🎫➡️ https://t.co/9vCDlalsUp pic.twitter.com/fbvvPLyswd

— Glasgow City FC 🧡🖤 (@GlasgowCityFC) June 27, 2022