Former SPFL defender Ryan McGowan has tipped Ange Postecoglou to be a success at Celtic. The former Hearts and Dundee United defender played under Postecoglou during his time as Australia manager and he told BBC Sportsound that he reckons that he is one of the best coaches that he has worked under and that he can be a roaring success at Celtic Park.
Some fans are concerned that Ange will be a board puppet and willingly accept deals being done over his head. However, McGowan stated that this isn't the type of character Postecoglou is.
"You could say he's a no-nonsense manager. He's definitely not a 'yes' man.
"He was having a little bit of trouble with the Australian federation and left us four months out from the World Cup. He wasn't happy with decisions being made above him and walked away.
"So I've no doubt if he was offered the Celtic job he'd be setting his demands on what he wants. If Celtic don't match that then he won't take it.
"He's a bit stand-offish as a manager. He's the boss and what he says goes. It's his way or the highway. So if you don't buy into it, you're out the door."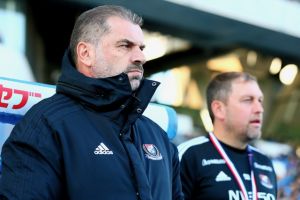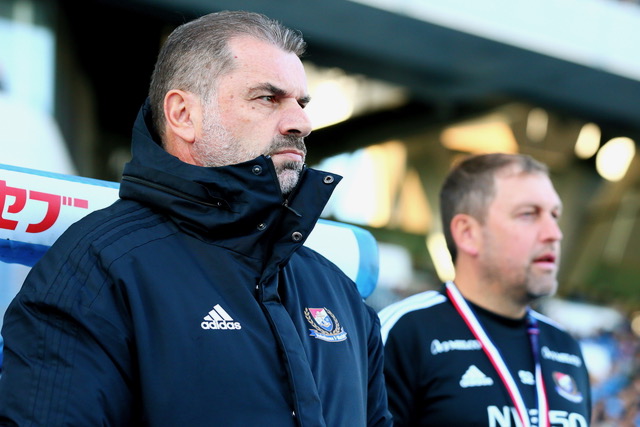 "He's one of the best coaches I've worked under. And I'm sure if Celtic get him he'll do a very good job.
"He's part of the City Group which is a massive group in world football. They headhunted him from his time in Australia to take him to Japan.
"So they obviously see something in him and want to progress him through the City Group franchise.
"I'm guessing there's a connection between the City Group and Celtic which is why they've had Man City players on loan and now we have Ange coming to the forefront."
McGowan said that Celtic fans can expect an attacking style of play should the Australian get the top job, he will excite the fans by bringing a brand of football that will
"If Celtic did a little bit of research and found out how he plays I'm pretty sure they'll be happy with him when he arrives. All his teams play the same way, a sort of possession-based style of football trying to score as many goals as possible.
"He's not a coach who sits back on a two- or three-goal lead. He'll be trying to get five, six or seven.
"So Celtic aren't getting a nobody in case people haven't heard of him.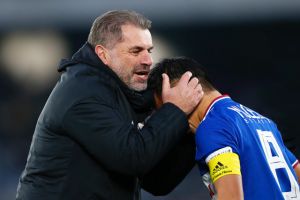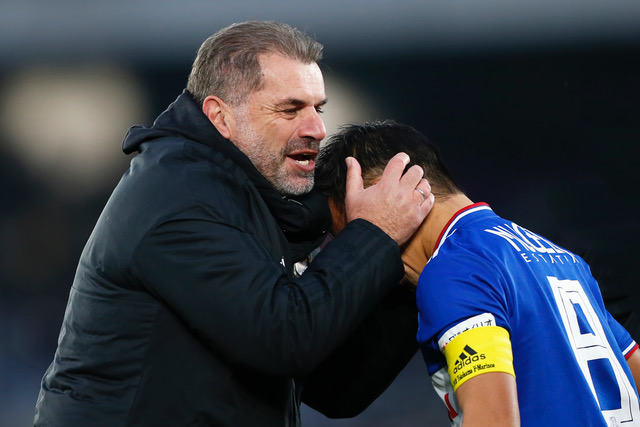 "He's done a lot of things like winning the Asian Cup for Australia and the J League in Japan which is no easy feat.
"He's definitely a coach with a lot of ambitions of making it in Europe and there's probably no better place to start than Celtic.
"He's been successful everywhere he's been so I've no doubts he'll do well there too if he gets the job.
"It will be interesting to see how he handles that scrutiny as there aren't many clubs in the world where you have the pressure of the Old Firm. He wouldn't have had that pressure beforehand.
"But he loves a challenge and as Australians we're battlers as we're often looked down on in the football world.
"He's different class in how he motivates the players. It's pretty special to see his teams in full flight."
Postecoglou helped build Brisbane Roar into A-League winners two years in a row, with many regarding them as one of the best teams ever to have played in Australia. The 55-year-old briefly spent time as boss of Melbourne Victory before the biggest job for an Aussie manager came up, The Socceroos.
Despite finishing bottom in the group of death at the World Cup in 2014, Postecoglou lead the side to an Asia Cup success in 2015. He then helped them qualify for the World Cup in 2018, before abruptly resigning due to a difference of opinion with the Australian Football Federation's running of the game. Since then, he was scouted by The City Football Group to become head coach of Yokohama F Marinos in Japan, leading them to an unlikely J-League title in his second season.
Postecoglou is highly regarded by pundits and fans alike in Australia, the outpour of goodwill directed towards him ahead of what is the biggest job of his career is reassuring even if the circumstances in which he looks to be appointed are somewhat unsavoury. The club would have had an easier sell to the support if a structure was in place but given there has been no news of a Director of Football being appointed, this move could be described as a panicked decision but to say Ange is a nobody is disingenuous.