JAMES FORREST is close to agreeing his new contract with Celtic. While he may not have had a song from the support afforded to him or grabbed the Green Brigade's megaphone on various trophy days, the winger is quietly proving himself to be one of the most faithful and successful Celtic players of all time.
And this new deal will take him a step closer to being a one club man and you can only speculate on just how many appearances for Celtic he is going to end up with by the time he hangs up his boots and how many honours we'll have won. He is certainly on course to be among the greatest of them all.
Yet he still hasn't got a song.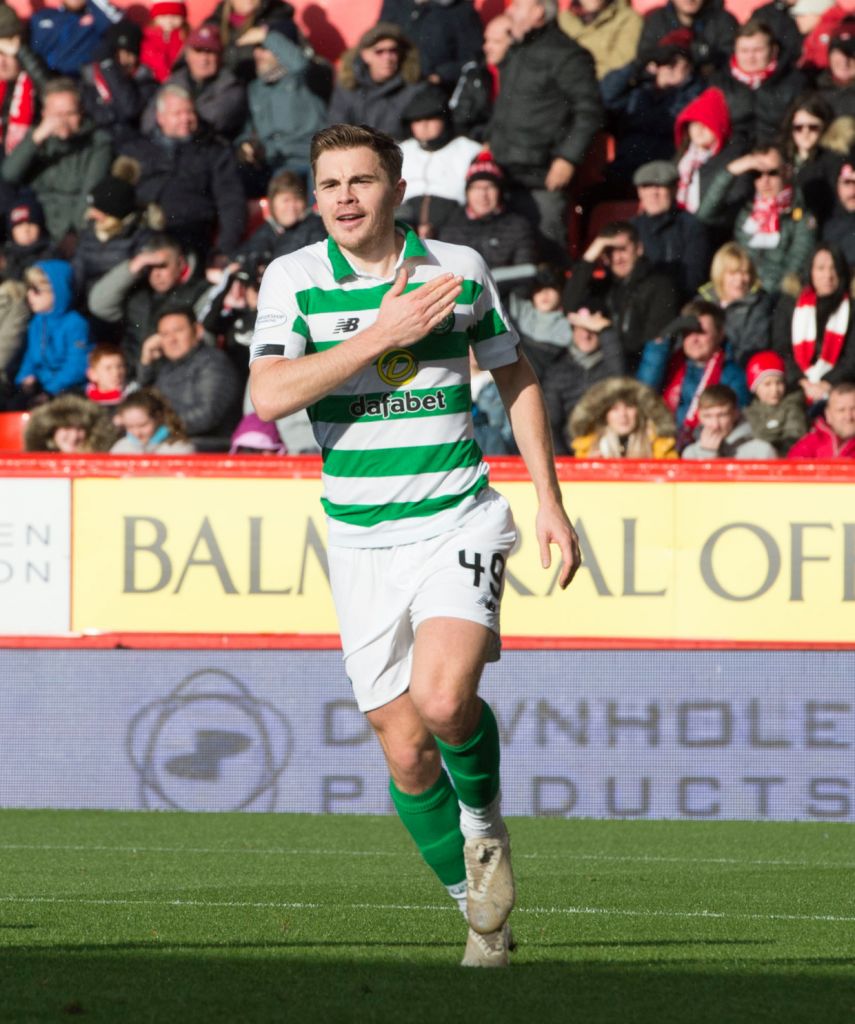 "I think it's near enough done," Jamesy said to the media, as reported by Scottish Sun. "Hopefully it'll be really soon since everything is basically agreed. I would like to get it done soon and just focus on playing.
"I've always stated that I want to be here at Celtic and the club have been the same. Talks have been really positive and it's near the end so we just sign and then get back to playing games, like I want to do."
It's the football that's important to our Player of the Year, as voted by readers of The Celtic Star, and Forrest reckons that while the Rangers seem to be capable of being more consistent this season, therefore providing a stiffer challenge than before, that in itself will motivate the Celtic players and help make them better.
"I think when you look at the last couple of years it's been tighter. Other teams are strengthening as well. It's really tight just now and both teams are doing well in Europe.
"It's competitive and we know that. But we just need to stick to our own game and worry about ourselves and we're playing well. We just need to keep that form up.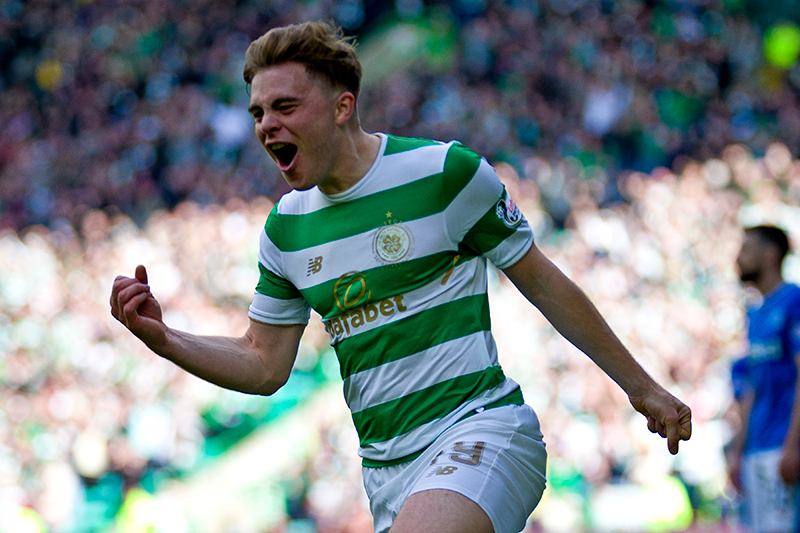 "You've seen how close it is with both teams on the same amount of points. It's good because you raise your standards and you raise your game when you know that you can't afford to slip up or teams around will punish you.
"It keeps the edge and we go into every game knowing we need to be at the top of our game to get the points we want."
Forrest's assist on Sunday cements his place as the most prolific assist provider for Celtic in the 21st Century.

His 84 assists means he is 2 ahead of Alan Thompson.

The next current squad member is McGregor on 47.

— celticbynum8ers (@Alan_Morrison67) October 28, 2019
Next up for Celtic is a home match against St Mirren on Wednesday while the Rangers make the long trip up to Dingwall to play Ross County, who fought back from two nil down against Hibs at Easter Road on Saturday to get a 2-2 draw.
On a song for Jamesy here's one suggestion that has been emailed in to The Celtic Star this afternoon…
How about this for James Forrest to the tune of Robin Hood?
JAMES FORREST JAMES FORREST
RUNNING DOWN THE WING
JAMES FORREST JAMES FORREST
DOING HIS OWN THING
HE'S ON A ROLL, GOOD FOR AS GOAL
JAMES FORREST JAMES FORREST JAMES FORREST
Jim Kearney dcsc1963
Here is Jamesy's Media Conference…
ALSO ON THE CELTIC STAR…
The 72 hour wait is over, watch Celtic's Unique Angle footage from Lazio game…see HERE.
Sometimes the grass isn't always greener – Huge setback for Dedryck Boyata in Germany…see HERE.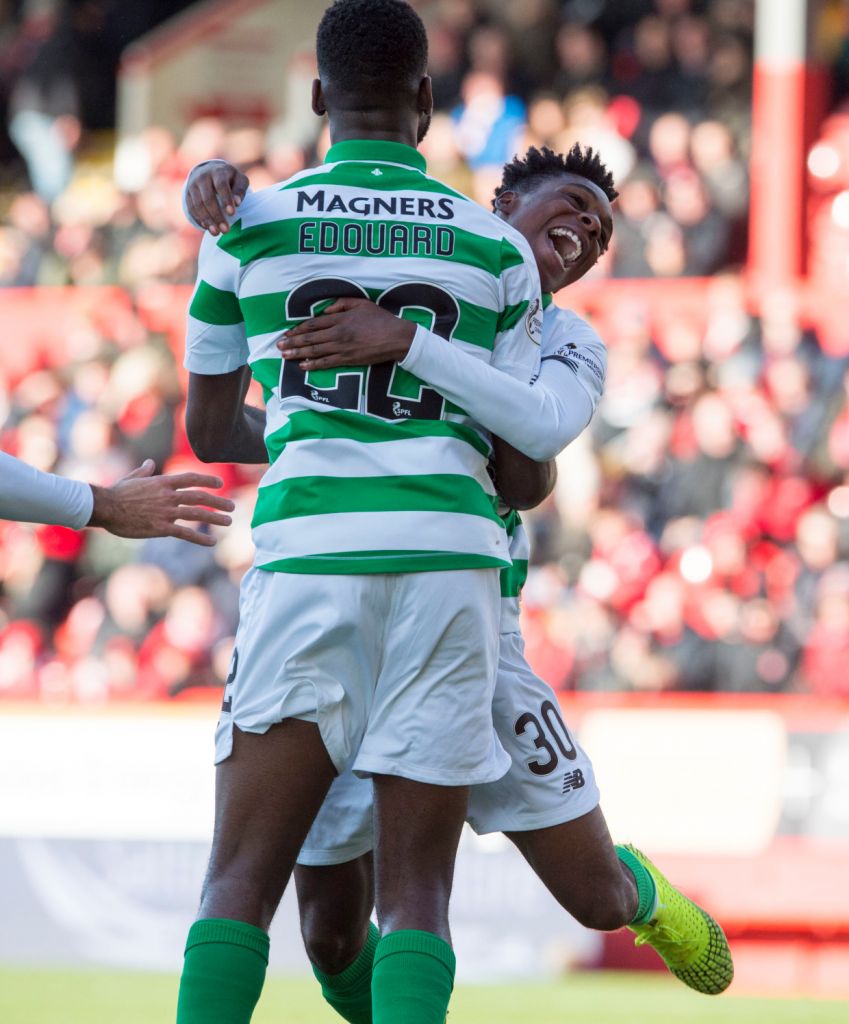 Video – Frimpong's favourable comparison with Maestro and KT…see HERE.