FOUR articles by four Celtic men have appeared either last night or this morning and if you take the time to read them, then consider the collective insight that they provide then you really should be concerned about the way Celtic is currently being run.
Who are these four? There's an ex-player, who unlike some defends Celtic continually in the media both in Scotland and on a Uk wide basis.
Then there's that rare bread, a Celtic man in the mainstream media, a journalist who worked at Celtic in his early days as a scribe and is regarded as having an informed view of what is happening on the inside at Celtic Park. When he suggests we are interested in a player, there's usually something in the story.
Next there's a Celtic podcaster and long established blogger who is part of the original group of Celtic fans media – from the first wave when the internet really kicked off – who actually interviewed Chief Executive Peter Lawwell on his podcast last summer, the last time he spoke to the fans directly through The Celtic fans media. In the controversy last summer involving Lawwell and Rodgers this blogger was very much seen to have been in the CEO's camp.
And then there's the author and film maker who is perhaps the biggest anti-establishment rebel among this group and has shown remarkable courage over the years in shining a light on the wider corruption within the Scottish game and their roots – that stuff is for another day. He talks about Celtic from the heart.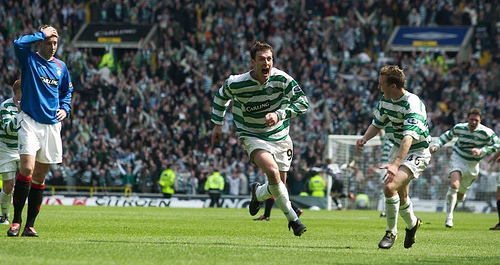 THE CELTIC LEGEND
So where will we start? Let's kick off with what Chris Sutton has being saying in his newspaper column today. The former Celtic striker points out the six mistakes that Celtic made against Cluj on Tuesday night that saw Neil Lennon's side exit the Champions League – see HERE.
Playing Callum McGregor at left back was a HUGE mistake and was one that John Kennedy, who saw what happened from the touchline at Ibrox on 29 December when Rodgers made the same error, should NOT have allowed to have happened again. More on John Kennedy to come.
Sutton points out that Celtic have spent £12million this summer on three defenders – Hatem Abd Elhamed, Bolingoli and Christopher Jullien – yet only one played. He asks why? He didn't say though that of the three, the one who played was Lennon's signing. The other two? Recommended to Lawwell by Shaun Maloney – in the case of the Belgian and a John Kennedy contact recommended the central defender from Toulouse.
Sutton also highlights the weakness in the goalkeeping position and urges Celtic to now look towards bringing Fraser Forster back to the club. Last week there was a chance to bring Victor Wanyama in on loan but these two former Celts, used to Premier League wages, are unlikely to be paid the going rate by Celtic, despite what they could bring to the team.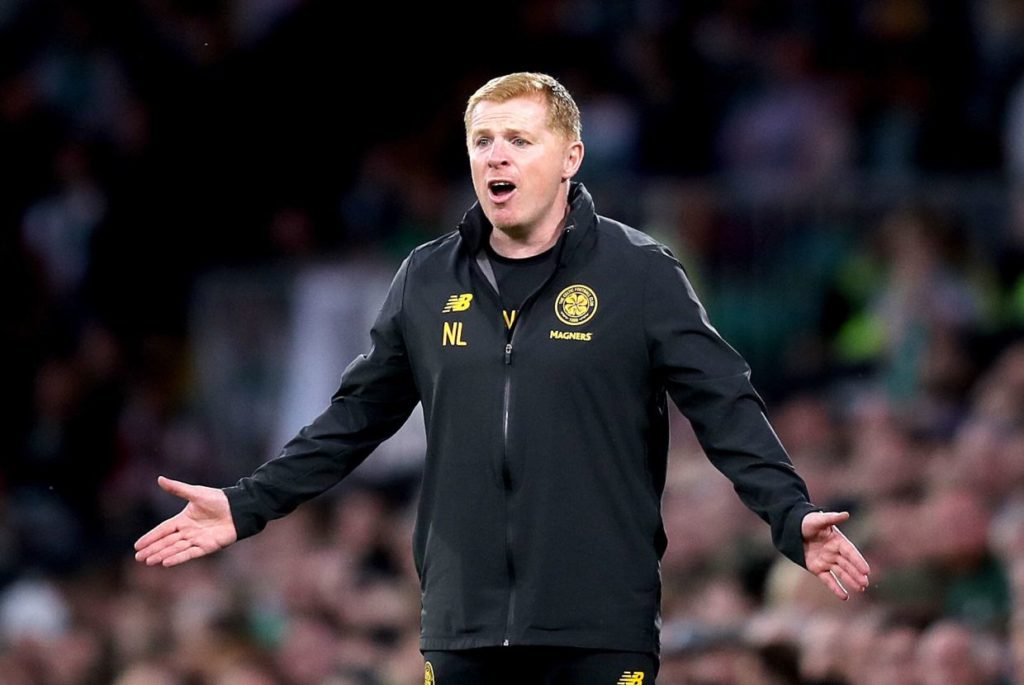 Sutton points the figure at his mate Neil Lennon, who he has defended robustly these past six months. He also highlights the poor showing from captain Scott Brown. What he doesn't do in enough details is consider WHY this all happened. Others do though.
Let's move onto The Celtic man in the media…
Celtic's Champions League exit was an accident waiting to happen.https://t.co/6TEthi26ii via @MailSport

— stephen.mcgowan (@mcgowan_stephen) August 15, 2019
THE CELTIC MAN IN THE MEDIA
Stephen MacGowan writes about football at the Scottish Daily Mail and is widely regarded among our support as having a decent record on what he reports about Celtic. He is seen as having as having a better relationship with Celtic Chief Executive Peter Lawwell than the hacks on the red tops and has plenty of other contacts inside the club, from his time working there.
His Comment article today is titled "Strategy? What strategy? Celtic's Champions League exit was an accident waiting to happen after poor recruitment under Brendan Rodgers and Peter Lawwell – the Europa League is now their level," and he is devastatingly accurate in his analysis. You can read MacGowan's article in full HERE.
The Daily Mail man early on in his piece mentions John Park, and the role that he played in bringing in players such as Ki Sung Yeung, Victor Wanyama, Virgil van Dijk, Fraser Forster and Moussa Dembele while recognising that there were less successful recruits from the pre-Brendan Rodgers strategy – MacGowan mentions Mo Bangura, Lassad, Miku and Amido Balde as examples of flop signings.
"One out, one in the wings was the way it went and Celtic still fancied their chances of reaching the Champions League. Once or twice they even made the last 16.
"Brendan Rodgers didn't get much wrong as Parkhead boss. But a decision to dispense with John Park and replace him with Lee Congerton instead was a strategic disaster," MacGowan wrote.
On 31 December Peter Lawwell received over £2million in a bonus payment on the back of the job that Rodgers had done in transforming the club in his first season from the wreckage left over from Ronny Deila – a guy who came to Glasgow for an interview for the Assistant Manager's job and was given the top job by Lawwell. Steve Clarke was knocked back for the top-job at the same time.
With that money banked, Lawwell knew that he'd be losing Rodgers and that would mean there would be no place for Lee Congerton (more on him to come). And when Rodgers left in February, rather than get Congerton out the door, Lawwell sat tight and waited on Rodgers coming back for his man (in May), thus paying some compensation. Celtic lost three months when there was NO RECRUITMENT planning happening at all.
"Within an hour of Rodgers going Peter Lawwell should have been on the phone to John Park with one hand while handing Congerton his severance cheque with the other.
"Instead Congerton remained a Parkhead employee until Leicester finally paid the money to release him on May 11. By then three months of valuable rebuilding time had been wasted chasing up the recommendations of a head of recruitment who had no intention of hanging around," MacGowan stated.
Eventually Lawwell did bring someone in, Nicky Hammond the former West Brom Chief Scout (who recommended the £15million purchase of Oil Burke from RB Leipzig) arrived on a short term summer job and found a complete and utter shambles left by the useless Congerton. The summer's almost over, Celtic are out of the Champions League and it would be harsh to judge what kind of job Hammond has done since arriving at the start of July.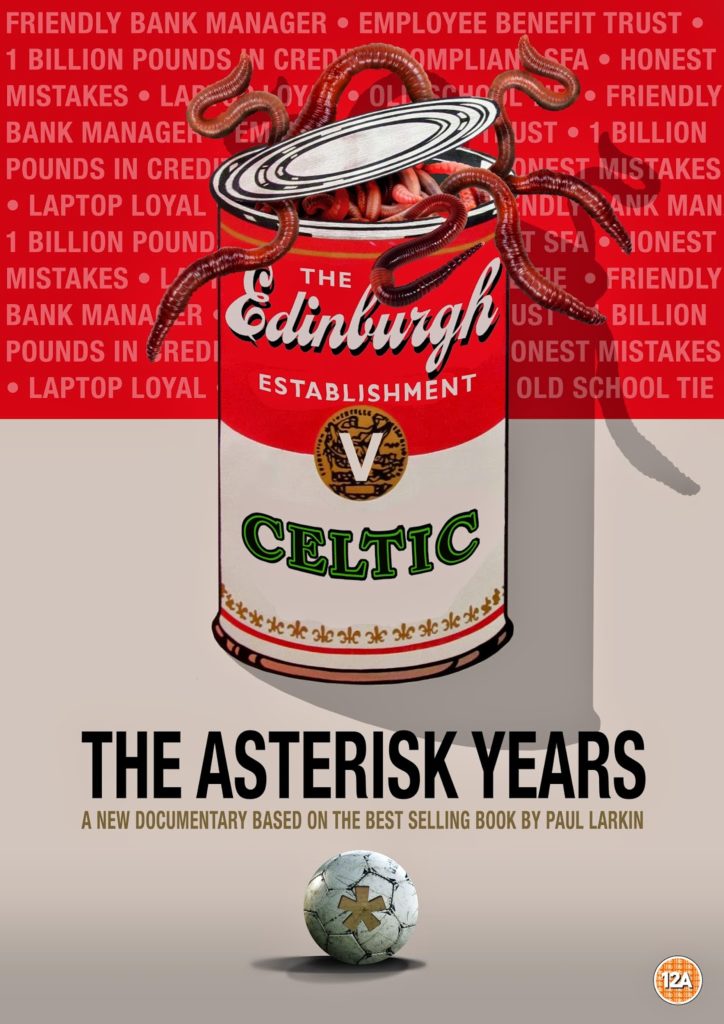 THE FILM MAKER AND BLOGGER
Paul Larkin has written a thought-provoking opinion piece this morning on his own site – https://www.thefrontofthebus.com after watching what he describes as the most "surreal game I've seen at Celtic Park since the Partizan Belgrade game 30 years ago." A reference point I made on The Celtic Star while writing on the supporter's bus, sitting in the bus park behind the Jock Stein stand on Tuesday night – see HERE. You'll notice that, like MacGowan the 'Accident waiting to happen" was also referenced.
Paul Larkin hit the nail on the head here.
"What worries me most is a performance like this has been coming. Bolingoli has failed to convince so far and Julien looked like he had a sack of tatties on his back on Saturday at Fir Park. It's very early but it's clear the manager, who didn't sign either, doesn't trust either. Add in that Scott Bain has been wobbling for months now, you have to wonder what exactly is the recruitment process at Celtic. Bolingoli was recommended by Shaun Maloney whereas Julien was recommended to John Kennedy. Anyone within the club will tell you that, since Brendan Rodgers left, Kennedy's power and say has increased immensely."
On Neil Lennon role in all of this Larkin added:
"What of the manager? I made no bones about it at the time that whilst I love the guy, I did not want him back. The timing of his announcement was amateur hour and designed to eek out the news at a time when most of us were ordering another treble."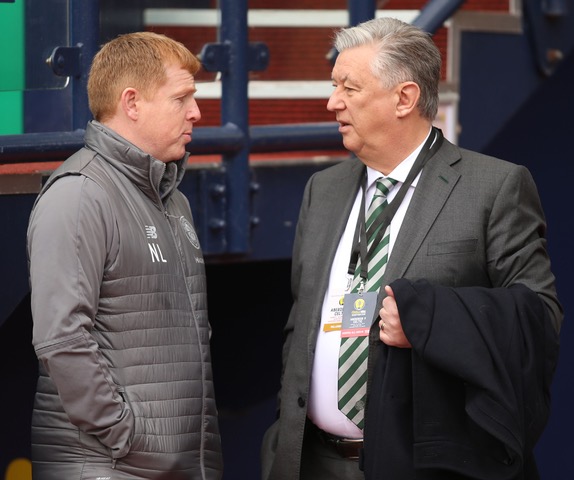 And on the CEO Peter Lawwell:
"As for the top of the club, I've pretty much said all I need to throughout the years. The debate around Peter Lawwell has become more entrenched than the Brexit debate and the only thing that seems consistent around it for me is whenever I criticise him on Twitter, accounts appear slagging me personally and it gets ridiculous."
That certainly does seem to be the way of things when you dare to criticise Lawwell.
"Despite winning the last nine trophies, I think the club has been adrift since at least the time Brendan Rodgers walked out (Something that, to this day, the fans blame him entirely for and, whilst he's not blameless, I'm positive fans will realise there is a lot more to that story in due course) and there is, as usual, no long-term plan. Our scouting network is an absolute shambles, our temporary director of football has made little positive impact and we have gone back to the pre-Rodgers days of non-football men having a huge say on who we sign."
THE PODCASTER AND BLOGGER
Harry Brady was the Podcaster that Peter Lawwell went to to speak directly to the supporters after the Double Treble season. It's actually worthwhile going back and listening to that, see above.
Last summer Harry found himself in hot water on social media after suggesting that Celtic should sack Brendan Rodgers. He explained at the time that he was joking with that reply to a tweet but the damage was done for many. He talks about this again in his latest article on Celtic Underground, published last night – see HERE.
It would be fair to say, in an uncontroversial way, that Harry favoured Lawwell rather than Rodgers in whatever argument was raging behind the scenes at Celtic last summer, and it is also fair to assume that during that summer he was as close as anyone in the support to The Celtic CEO.
Just accept those points then read Harry's article from last night, which is titled You Reap what you Sow. He opens by giving his take on last summer and that's a good starting point for what was to follow.
He gives an insight into the Lawwell v Rodgers dispute and gives examples of how decisions were taken that cost Celtic huge sums of money though rejecting big money bids for Boyata, Simunovic and Gordon.
He talks about the two men agreeing on how to work together before the inevitable departure, you might think this is satisfactory or a foolish way to run a club. You decide. But it is clear that there was one area where Celtic were suffering and that was in the player recruitment department.
"One of the key people in Brendan's team and a key appointment when he took over Celtic was Lee Congerton as Head of Recruitment. Celtic's previous scouting strategy was put to one side when Lee was brought in," Harry wrote.
"By last summer however, the doubts that had been raised at the time of Congerton's appointment due to his track record was now evident in some of the poor signings that had been made. Moreover, the quality of his scouting information was poor. One of the key aspects of the head of recruitment is not just to identify potential signings, but to identify potential signings that are affordable and within the budget of the club.
"As part of their dossier presented to the recruitment team, the scouting reports should identify the details of the current contract, including existing wage, any buy-out clauses, or any other special clauses in the contract. They should also accurately reflect the players expected salary at any new club and what fee would secure his sale. Congerton wasn't capable of doing any of this," The Celtic Underground man added.
"We knew Lee Congerton would follow Brendan Rogers out of the door. We could have tried to pay off his contract at that point, but instead we waited for the inevitable knock on the door from Leicester and the request for him to accompany Brendan.
"But this didn't happen until the summer, by which point transfer dealings were already ongoing. This meant that for 12 months we had a head of recruitment that we did not trust and we knew would be leaving with the manager. Our scouting strategy was therefore non-existent, with him either identifying inappropriate targets or no targets at all. We approached this Champions League campaign with key players leaving and no scouted replacements."
Perhaps it is worth adding one final point to this story. A few weekends ago Niall J wrote an article titled 'Lawwell simply can't let go' – Why Celtic don't have a Director of Football like John Park, on The Celtic Star arguing out that John Park should be brought back to Celtic as Director of Football but that this wasn't going to happen because Peter Lawwell, an Accountant by profession, would be unwilling to give up his iron fist control of the football department.
Another Celtic blogger, not mentioned in this article, was so impressed by Niall's article that he sent it on to John Park. He responded by saying it was a remarkably accurate assessment of the situation.
When you read all of this you really wonder what the hell is happening at our club. You start to see why the crazy team selection happened the other night and why we dumped ourselves out of Europe and you have to question the way Peter Lawwell is running Celtic.
Is it time for change?
If you would like to express your thoughts on how Celtic is currently being run then please email editor@thecelticstar.co.uk and we will be happy to publish your thoughts, regardless of which side of the debate you are at. You can also join in the conversation on The Celtic Noise forum where these subjects are being discussed. Signing up is quick and easy and all Celtic Supporters are welcome.