Fran Alonso kept his head last night as some around him were losing and using theirs, and took time out in the midst of the chaos which ensued – following an assault on the Celtic head-coach from a member of theRangers coaching staff – to remind everyone a game of football was played last night, and that Celtic's 99th minute equaliser with the last kick of the ball felt more like a victory than a draw in last night's SWPL1 Glasgow Derby. As Fran explained post-match to Celtic TV.
"I thought Rangers were the better team in the first half. We failed to create many chances, a couple of actions from Shen Menglu on the left, crosses without anyone getting on the end of it. So, we didn't like how we had played in the first half. We tried, but then I thought changing the formation in the second half helped us a lot.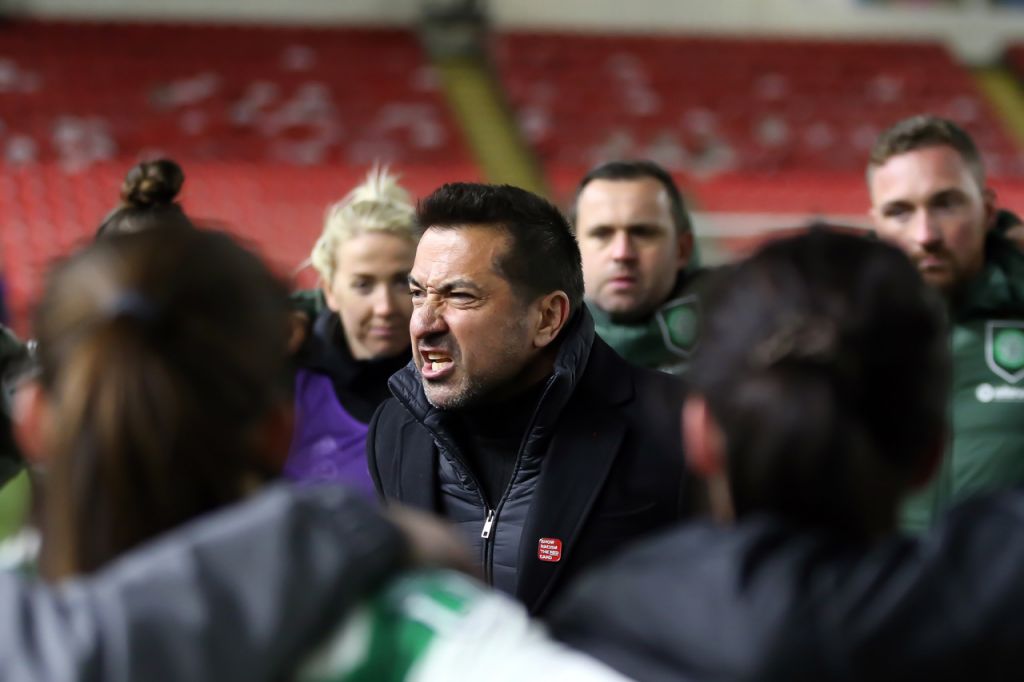 "I then thought we were the better team. So overall, I think a draw is a fair result. Both teams might be disappointed, we wanted to win, we didn't want to draw. But the way our goal came, it almost feels like a win because it was the last kick of the game. That says a lot to me about the mentality and the passion of my players.
"Despite being disappointed to drop two points, I'm very proud of the players."
Celtic were left frustrated by the time-wasting antics of theRangers players as they ran out of ideas and Celtic gained the upper hand in the second half, but he was delighted by Cailtin Hayes late, late show, after the centre half was pushed up into the striker position as a final Hail Mary which paid off in dramatic fashion.
"It was especially pleasing to score late on, with players wasting time. You try not to get frustrated, but it's difficult because you want the ball in play.
"So that is very pleasing when you manage to score. On top of that, we put a centre-back up front, Caitlin Hayes, who is then the goal-scorer. So that is also pleasing, and I am very happy for her. I'm very happy that we didn't lose this game, as I didn't think we deserved to lose."
The final result would have been pleasing for Glasgow City, who now hold an eight-point lead at the top of the SWPL1 table, but Alonso believes the manner of the result, coming as it did late in the day, can have a positive impact on a team and coaching staff who very much believe they are still in a title race with nine games remaining and Celtic still to play the league leaders home and away.
"I think that is going to give us confidence. Obviously, we really wanted to win, as I mentioned, we pushed two of our centre-backs up front, leaving just one defender at the back. We were just desperate to get something from the game. It was especially pleasing when it happened, because that gives us a lot of mental strength going forward.
"So far this season in the league we are unbeaten against Rangers, who are one of our rivals. The next game against them will be at our home ground, where we know we are better than when we play away.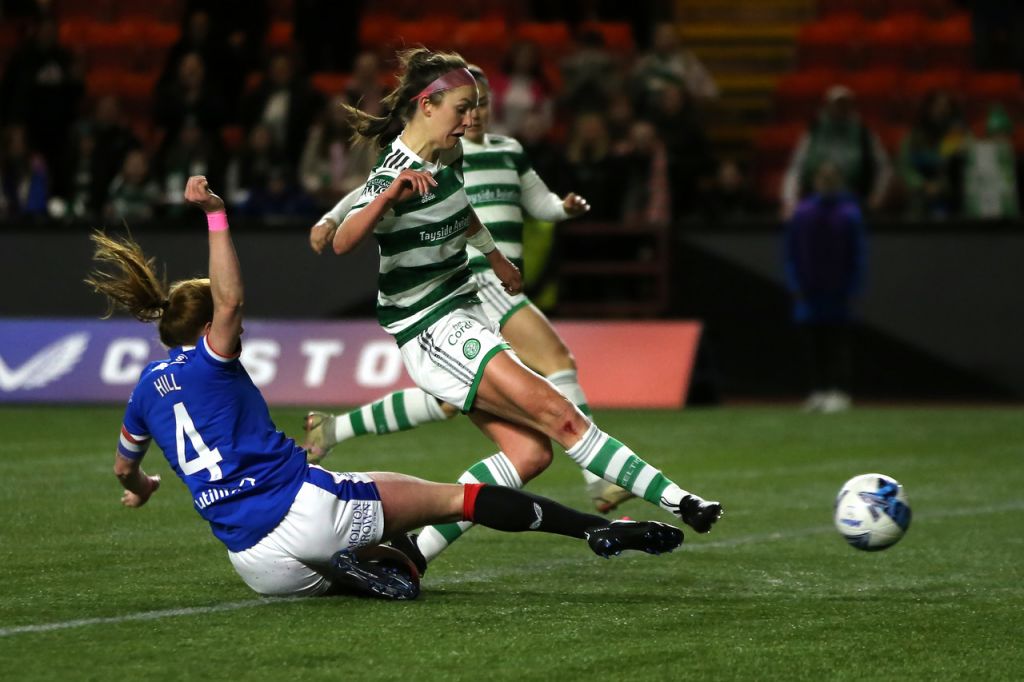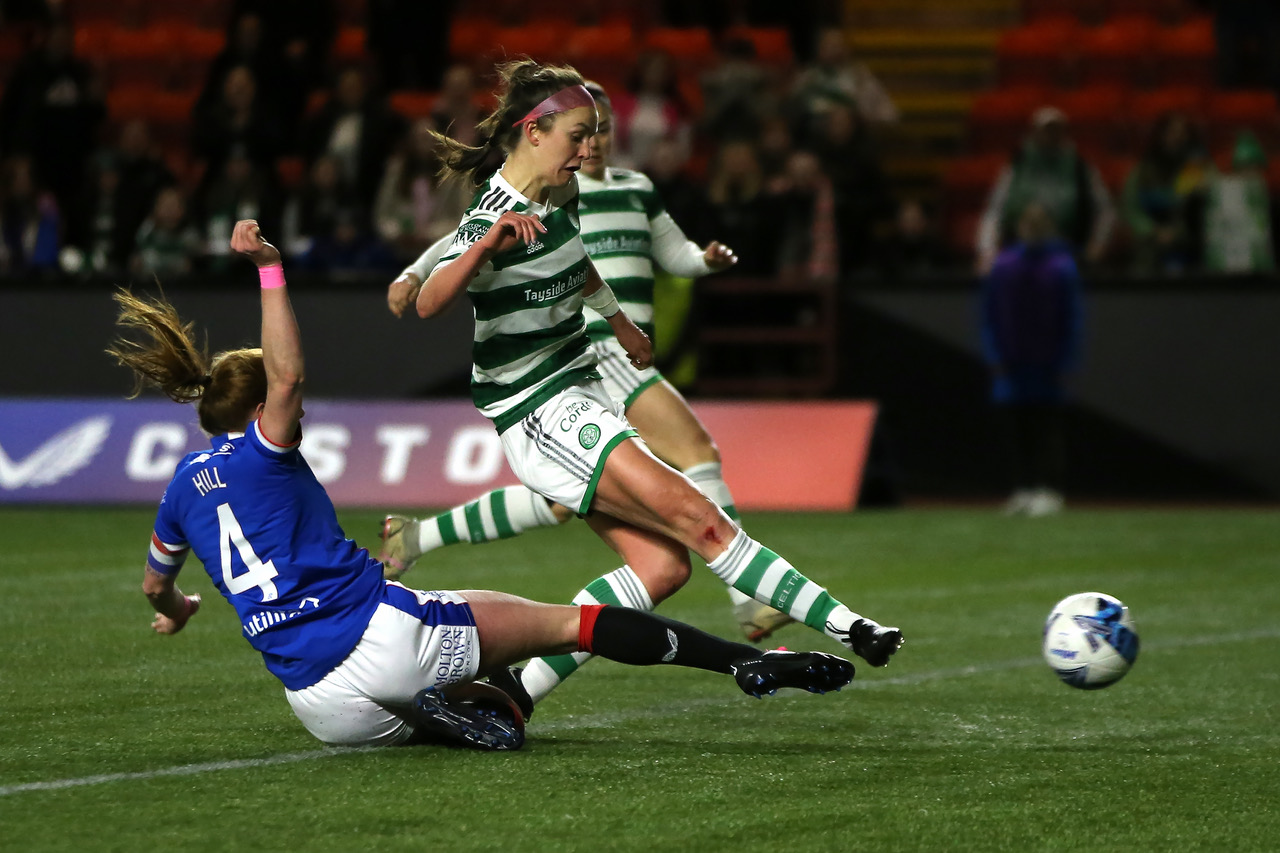 "We have made the league a little bit more difficult for ourselves, because now we depend on Rangers getting a result against Glasgow City. It isn't in our hands anymore. But we are still pretty close, and I think the team is playing very well. I said before tonight's game was going to be a very hard game. But our chances are still alive, and I like how the team is doing."
If Celtic are to eat in to Glasgow City's lead at the top of the SWPL1 there is little room for error left. The next challenge for Alonso's side is navigating nine more games, all against the best sides in Scotland following the League split, starting with a home tie this Sunday with Partick Thistle, before a crunch away fixture with Glasgow City away from home on 16 April.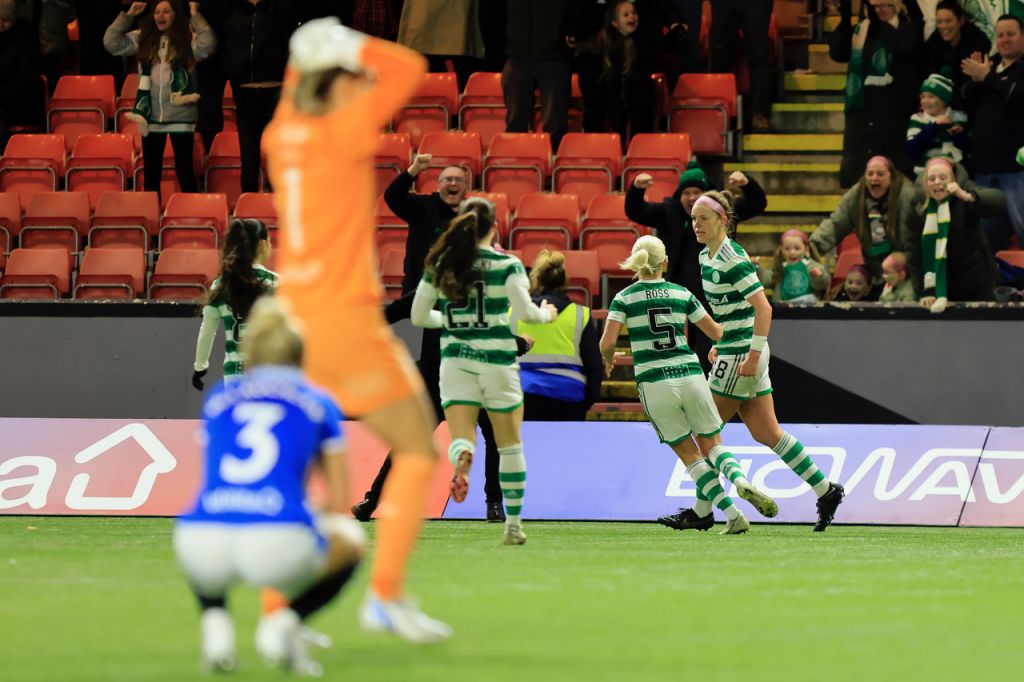 If Celtic are to achieve their aim of winning a first ever league title in Alonso's third season in charge, then they will need to channel all that energy from last night's dramatic draw from the jaws of defeat into the remainder of the season.
And I don't know about you, but you get the feeling this dramatic SWPL1 season has a few more twists and turns ahead. It is shaping up to quite the crescendo.
Niall J
Delighted with the attitude, passion and belief of the TEAM! Not the result we wanted but happy to rescue a point in the 99'
Grateful to be supported each game by our amazing fans, we feel you! that was for YOU! 💚
Mon the hoops 🍀
HH pic.twitter.com/k6mjpmQ9Ba

— Fran Alonso (@FranAlonsoFA) March 28, 2023