FRANK BROGAN (1942-2021) RIP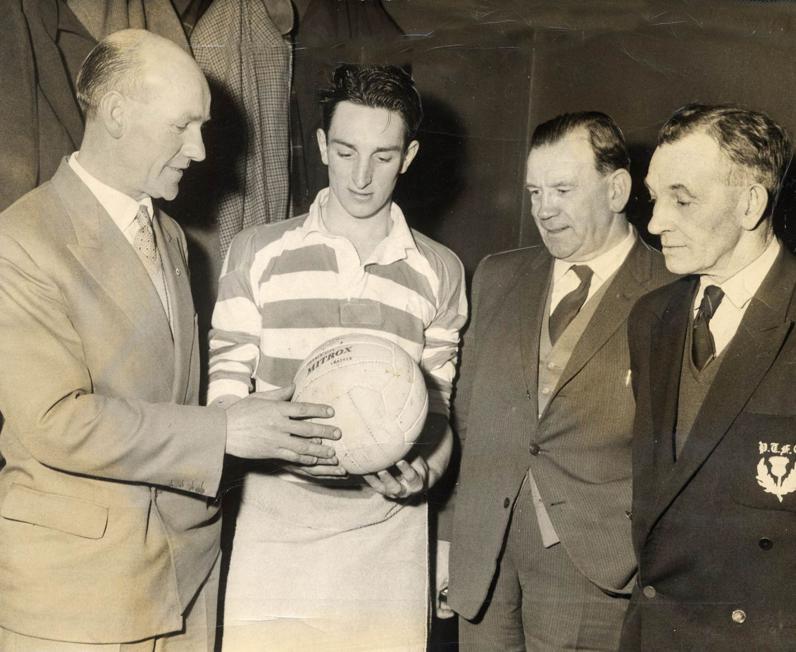 We were sorry to hear of the death of Frank Brogan. Frank Brogan was a great Celt, or at least he would have been under better management. He was a winger, very fast and a good crosser of a ball, but being a youngster, he lacked consistency, and this was 1962 and 1963 when there was no-one at Celtic Park to give him any coaching or advice, and his talented career was allowed to fester and eventually wither away until he was transferred to Ipswich, than managed by the famous Jackie Milburn of Newcastle United fame. Now there was a man who knew a football player!
Frank Brogan #ITFC
A&BC 1970 163/255 pic.twitter.com/j4IvjXkojb

— Mal Winkles – Football Nostalgia (@MemorabiliaMal) September 30, 2020
Frank played only 37 times for the club. He played his debut (after a Glasgow Charity Cup game) against Hearts in February 1962 and could play on either wing, although he preferred the left. He could take a goal as well, and there was no reason to doubt that there were the makings of a great Celt there.
He had the honour of scoring Celtic's 5,000 Scottish League goal (although some of the calculations were suspect, to put it mildly) against Partick Thistle in April 1962. This put him in the same bracket as Adam McLean, Jimmy McGrory and Jimmy Delaney who had also scored landmark goals, and were generally considered to be great players. Might Frank Brogan join them some day?
Scorers of Celtic's 4000th, 5000th, 3000th and 2000th goals – Jimmy Delaney, Frank Brogan, Jimmy McGrory and Adam McClean 🍀 pic.twitter.com/tUWzc2Oshb

— Highland__Paddy (@Highland__paddy) December 28, 2020
No. This was the time of Bob Kelly and the team was constantly tinkered with in a whimsical disorganised sort of way by a man who knew little about football. Nowhere was this more obvious that in the Scottish Cup final of 1963. In the first game against Rangers, the Celtic wingers Jimmy Johnstone and Frank Brogan played respectably and there was always the hope on the rain soaked Celtic end that one or other of them might yet win the day. But the game ended 1-1 and the replay some 11 days later saw a totally different Celtic forward line, no Frank Brogan or Jimmy Johnstone, and a crushing Celtic defeat.
Ex-Celt Frank Brogan (1960-64), scorer of 5000th Celtic goal!

Mostly overshadowed by his younger brother who sadly recently passed away (Jim Brogan, RIP) but Frank still had very good record himself in fallow time for Celtic.https://t.co/U5MzctZKr1 pic.twitter.com/Fkg1QKqgDJ

— JoeBloggsCity (@joebloggscity) October 16, 2018
In this dark hour, Brogan learned all about adversity, and the following season saw him little more than a fringe player, although he did score Celtic's first goal of the season against Queen of the South in 1963/64 just before the potential riot of 17 August 1963.He was quite happy to disappear to Ipswich Town for whom he would play 223 times and score 69 goals until he moved on to Halifax.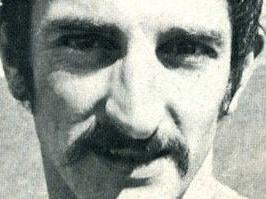 It might have been different for Frank if Jock Stein had had more to do with his career, but he remained a true Celt and of course younger brother Jim played for Celtic during the later 1960s and early 1970s.
I met him once, and that was at the Celtic Graves Society's memorial for Jimmy McGrory in about 2015. Jim was struggling with dementia and Frank was looking after him, but I talked to the pair of them, and both came across as being totally Celtic-daft with Frank nodding sagely when I said that he had a raw deal with Celtic. He was also delighted to hear that my first ever visit to Celtic Park (24 March 1962) had been characterised by him scoring twice against Aberdeen! (See press cutting below).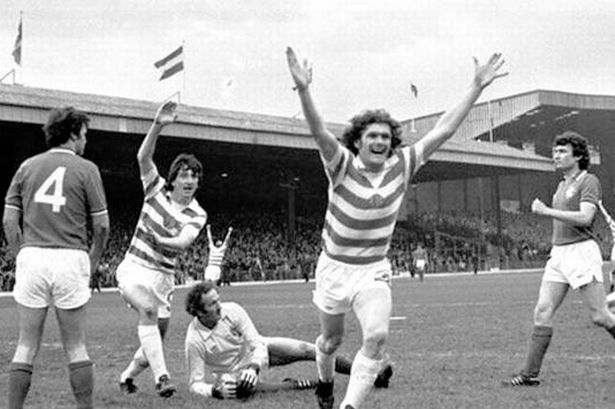 And then there was the time I met Jackie Milburn in a restaurant in Dunbar in the late 1970s. Jackie and his wife were en route to their holidays in Scotland. Bringing a tear to my eye, the great Tynesider told me how he loved Scotland and we got round to talking about Scottish football players of his time, and I mentioned Bobby Mitchell who played along with Jackie for Newcastle United on the left wing.
But Jackie then said he knew a Scottish left winger who had played for him when he was Manager of Ipswich and who was just as good – and that was Frank Brogan!
David Potter
Frank Brogan carving his name into ⁦@CelticFC⁩ history as he blasts the ball beyond Partick Thistle keeper George '7 past' Niven at Firhill on 4 April 1962 for our 5,000th League goal.

Frank joined Celtic from the wonderful ⁦@StRochsJuniors⁩.

Rest in peace, Frank 💚 pic.twitter.com/Z8m5I9nXLW

— Matt Corr (@Boola_vogue) May 4, 2021