Despite the fact we didn't win our last remaining game in the Sydney Super Cup this week Down Under in Oz, we certainly improved our performance level in the match against English Premier League side Everton. Ange wanted a response and by the looks of things, he certainly got it. We pegged Everton back and made them look very average indeed.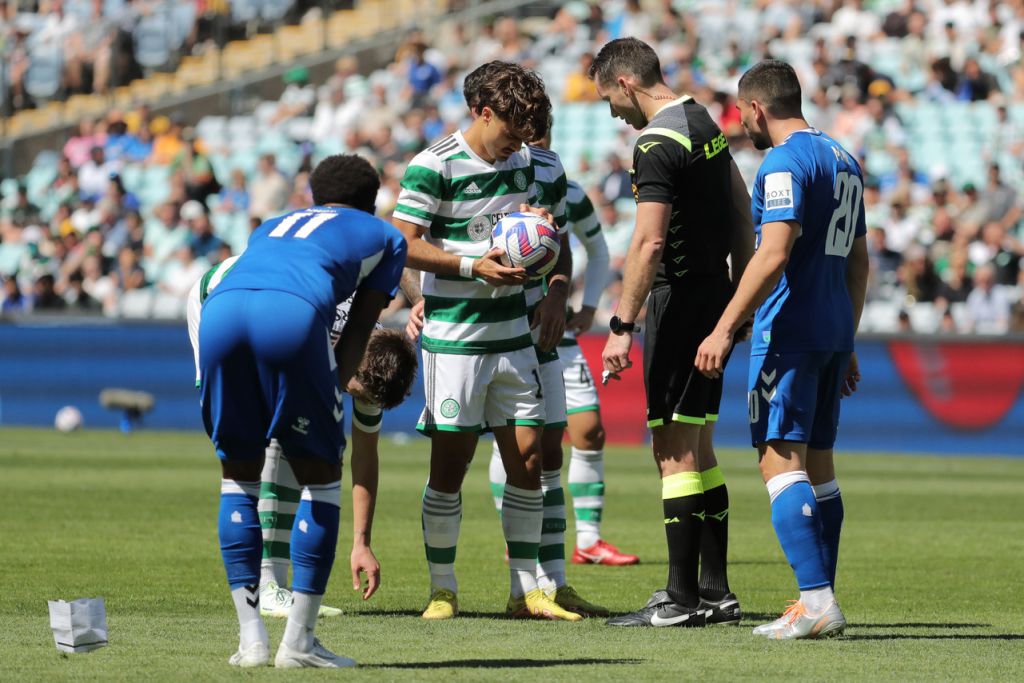 Lampard setting up with a back five and trying to soak up the pressure versus Ange's Bhoys just goes to show the trepidation from the team languishing in the bottom half of the Premier League table. His admission that we are a 'possession team' and that he had to concede the ball against us tells the story frank (pun intended).
We have to sit and listen to the same old, endless, havering from those in the media down the road. They take every opportunity they can to take pot-shots at the game up here and slag off Celtic too. TalkSPORT have quite the penchant for it both past and present. Our UEFA Champions League group stage performance was pounded by those of an Anglo-centric opinion.
The Sydney Super Cup made an absolute mockery of that supposition. We proved that we are a far superior side to the Merseyside club in our performance against them. They looked very average and I know people will point to it being a meaningless fixture. But if that was the case, why wouldn't Lampard just take the shackles off and go for it?
Could it in fact be because we would have mauled his side if he'd decided to make things more open? I mean it's not as if there isn't strong, experienced players in their squad. James Tarkowski and others have a wealth of Premier League game time and experience under their belts. It would have made it a far better game if he had just been open and went for it.
Perhaps he was thinking that the last thing his relegation-threatened team needed was a hefty defeat to shatter confidence before the domestic scene comes around once again. After all, we are merely the poor relations from up the road, right? It was a very revealing game indeed for looking into the real psyche of how this current Celtic team is viewed on the outside.
Our European foes to a man all expressed their respect for us in the big boy's tournament this year. Although I would have preferred if they had been slagging us off out of spite after we had beaten them. Still, it's signs that all point conclusively to the fact that this team is going places under Ange Postecoglou. Our development is undeniable and there's yet still more to come you feel.
Frank Lampard knows the score.
Paul Gillespie