Babs McMahon's #FanOfTheWeek #10IAR
Next up in The Celtic Star's hugely popular Fan Of The Week is Babs McMahon. Babs lives in Balbriggan in Dublin, she is 46 years old and is married to Paul. Babs has 5 children and 1 grandson and she works as a carer.
"I always liked Celtic but when I met my hubby he introduced me to this great club and I loved it even more. He often says he 'created a monster' lol. Hail Hail Bhoys & Ghirls Xxx."
You can follow Babs on Twitter @BarbaraMcMahon8
Over to The Celtic Star Reporter Scott Alcroft to ask the questions…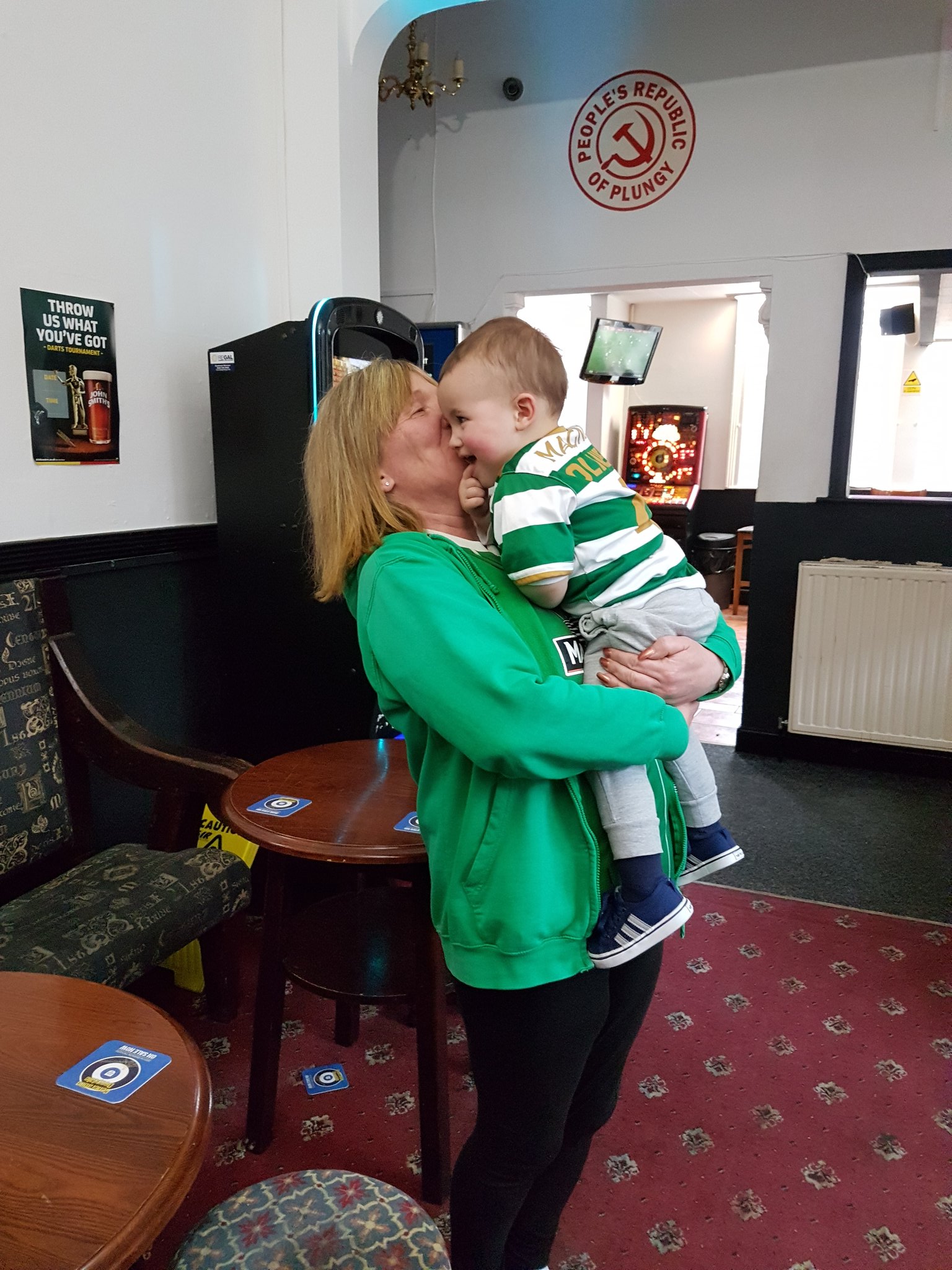 What's your first memory of Celtic?
Frank McAvennie's Shorts!
What was the first game you went to?
Celtic v St. Mirren
Who are your top 3 favourite Celtic players and why?
Scott Brown x 3.. Why? Goes without saying.. lol
Best game you've ever seen involving Celtic in your time?
Celtic v Porto 2003 in Seville. Result was crap but the atmosphere and the memories/stories live on to this day.
Worst game you've ever seen involving Celtic in your time?
Celtic v The Others. Semi final in April 2016.. Beaten on penalties.. Sad face!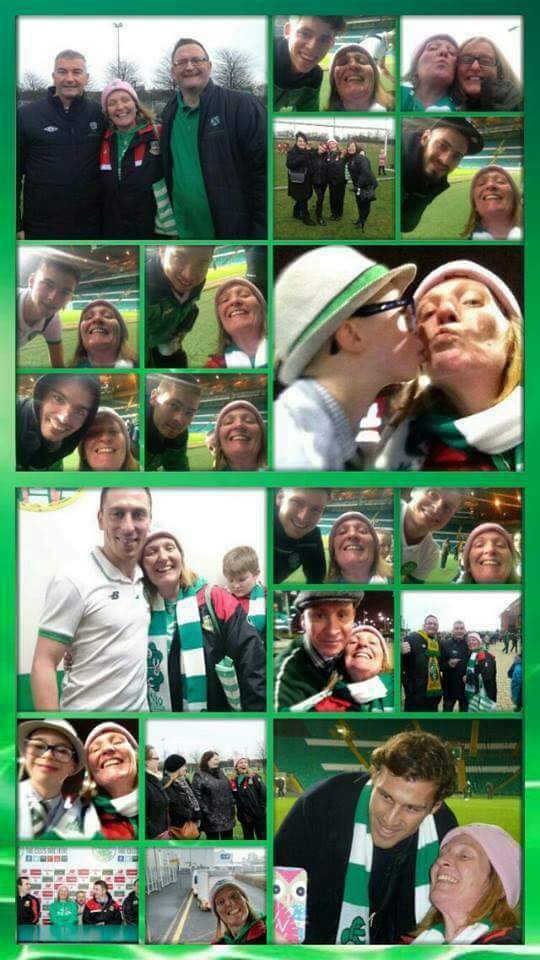 Pick your best ever Celtic X1 from what you've had the pleasure of witnessing.
Forster
McGrain or Tierney
McNeill
Gemmell
Murdoch
Brown
Johnstone
McStay
Hooper
Larsson
Sutton or Griffiths
Manager – Jock Stein
There's too many great players to make the final 11 lol.
Can you give us a funny or surreal moment from your time supporting the Hoops?
Meeting Broony for the first time which was arranged by the fantastic Brian Ainslie & Joe Mackin of the Kano Foundation.. I was speechless!
Meeting Jay for the first time when he was just 10 years old. So privileged to be his friend & watch him grow up into a fine young man who lives and breathes Celtic.
Give us your assessment on how this season has gone so far?
We'll win the league,  in fact we'll win the Treble again but it's lacking the same buzz this season for some reason?
Money isn't an option, what 3 players would you sign for Celtic just now and why?
Messi, Iniesta & Simon Donnelly. Cracking players!!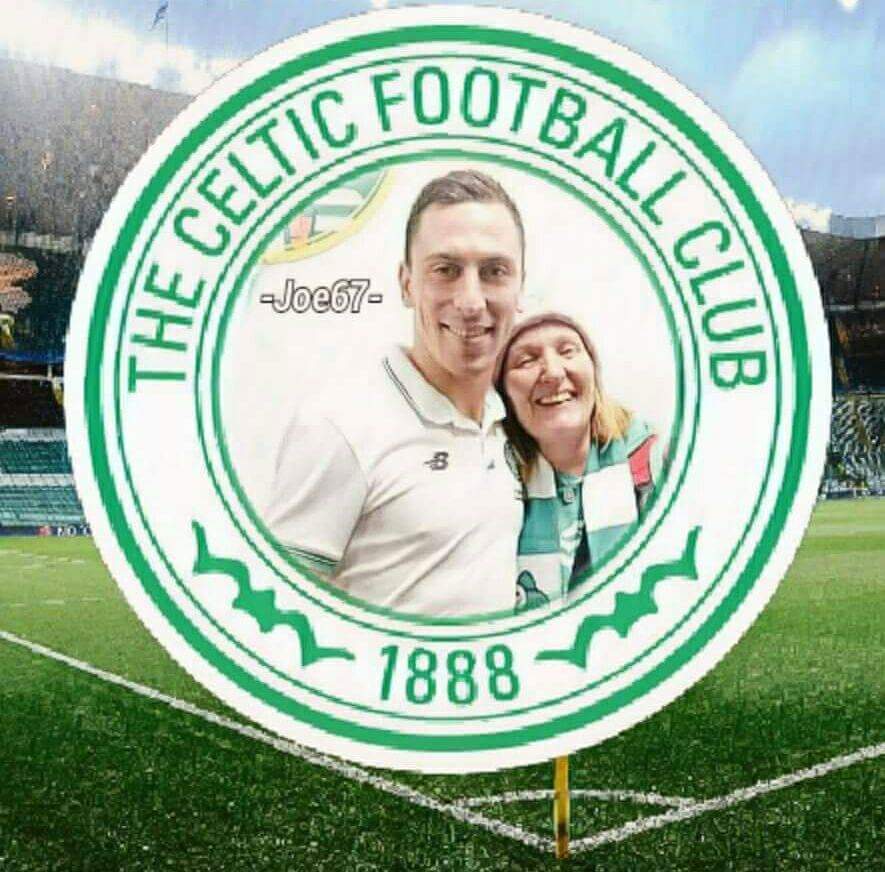 Finally, explain to us what Celtic means to you?
Excitement, the belief we can do it every time and Family!!
Babs, thanks for taking part in our Fan Of The Week. You're very popular on Facebook and Twitter with all that you do for people. You're a very caring and passionate Celtic fan and we all love that about you. How did I know Simon Donnelly was going to a mention in here somewhere haha?
I don't think many will argue with that Celtic X1. You're right about Wee Jay too. It was actually through yourself that I first got to meet the wee man and his lovely family and I see him regularly now at games and it's great seeing him growing up now and he's a credit to the Club and his family with all the Charity work that he does. Thanks again Babs and I'm sure we'll all see you up the Gallowgate the next time you're over from Ireland. HH
Interview for The Celtic Star by Scotty Alcroft
#FanOfTheWeek
#10IAR
@Scotty10IAR on Twitter
NEW – The Celtic Star Podcast: How The Rebels won, David Low lifts the lid, listen now!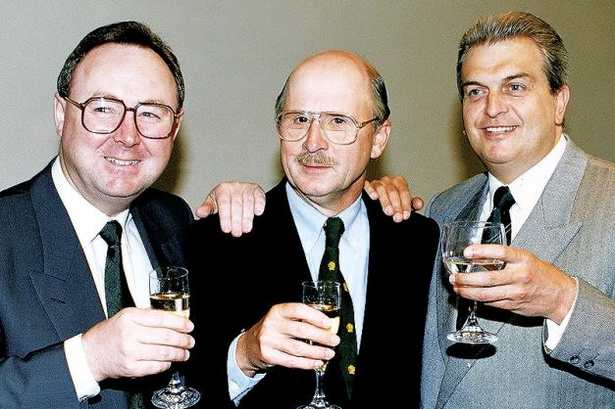 DAVID LOW, who played a crucial role in the struggle against the Old Board and helped Fergus McCann gain control of Celtic and transform the club from top to bottom, is the special guest on The Celtic Star Podcast, A Celtic State of Mind, this week.
Here are some of the highlights in this week's pod, which as usual is presented by Paul John Dykes and Kevin Graham.
• That Weisfeld still nipped in at the end, before McCann took over. Weisfeld's step-son, Michael McDonald, is still on the board.
• That Celtic had 5,000 Rangers shares in 1994 and they were quickly sold.
• Craig Whyte found and sold shares in Arsenal when he took over at Ibrox.
• That it was definitely Michael Kelly and Chris White who held out for a wedge, and that Tom Grant, Kevin Kelly and Jack McGinn didn't; and they still go to Celtic Park unlike the others.
• That the Masterton / Murray relationship had nothing to do with the hardball tactics from the bank towards Celtic.
• Low gives Celts for Change their place, he describes them as a "street movement" who wouldn't have forced change without the 'money men'.
He's right, of course, but nostalgia and retrospect can often paint a different picture. It's a remarkable listen…