INCREDIBLY Police Scotland are attempting to shift the blame for the behaviour of Rangers fans – known throughout the game as Scotland's Shame – and their internal failings onto the Celtic players who celebrated their win over the latest Ibrox club back in September by doing a lap of honour.
Indeed if the Police had any idea at all what goes on at Celtic Park then they would have been aware that Celtic, since Brendan Rodgers took over, walk around the ground after every single game – win, lose or draw – to show their appreciation to the supporters.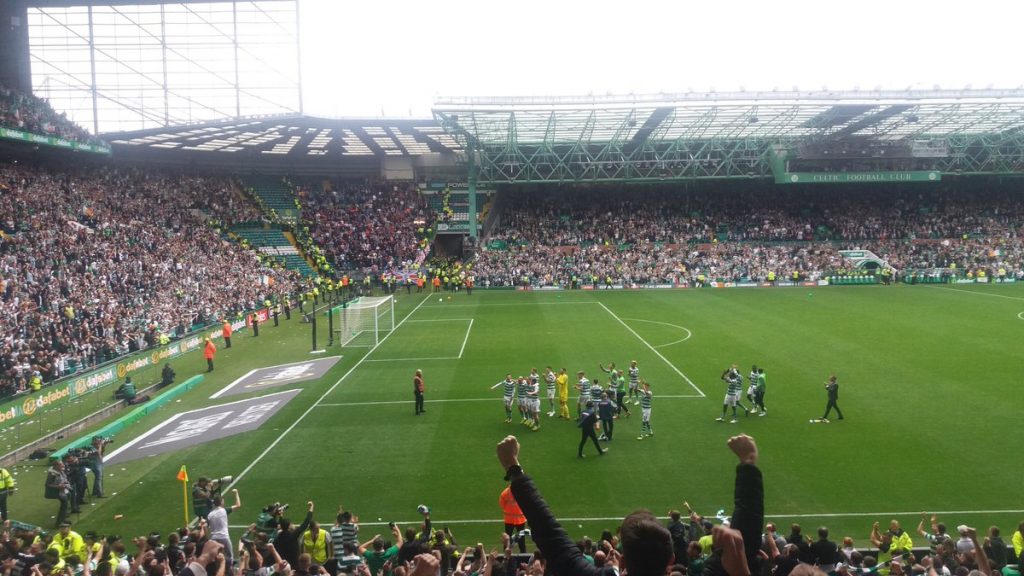 And the Police have admitted that when they met the Celtic players before the Glasgow Derby in September, they did NOT ask the Celtic players to refrain from doing this should they beat Rangers the follow day.
The Daily Record has obtained a copy of an internal Police Scotland memo about that game in September which Celtic won by a single goal scored by Olivier Ntcham. The Record reports that the memo says this:
"Celtic team lap of honour was not helpful as Celtic fans did not leave. The team coming to the south-east corner was a clear flashpoint for the Rangers fans.
"Apparently in direct response to player behaviour, crowd surged forward down on to the platform and over the wheelchair users. Increased aggression towards police broke through holdback at vomitories."
It is quite incredible that the Police are admitting that they were unaware that Celtic do a lap around the stadium after every home game. Their complete failure to manage the change in the crowd dynamics that day also could have caused a much more serious incident in Janefield Street where a major crush occurred and there were no police in sight.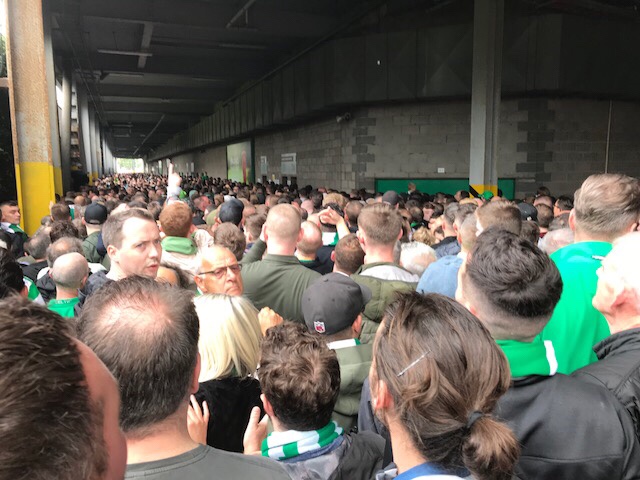 Celtic fans stayed calm and acted responsibly but it was close to being a big, big problem and I as in the middle of it so speak from first hand knowledge.
It was of course all caused by Dave King and his extremist fan-leader advisors.
Celtic will be at Ibrox on 29 December and how anyone can have any confidence in the Police having a viable plan for the day is beyond me. They have a plan for when other clubs visit Ibrox but other clubs aren't Celtic.
Last week Peter Lawwell said at the AGM that Celtic might refuse tickets for the game all together. Now there are many Celtic fans who want to go to Ibrox and who go all over Europe to see the team play. They will not want to miss a match and we need to be mindful of that.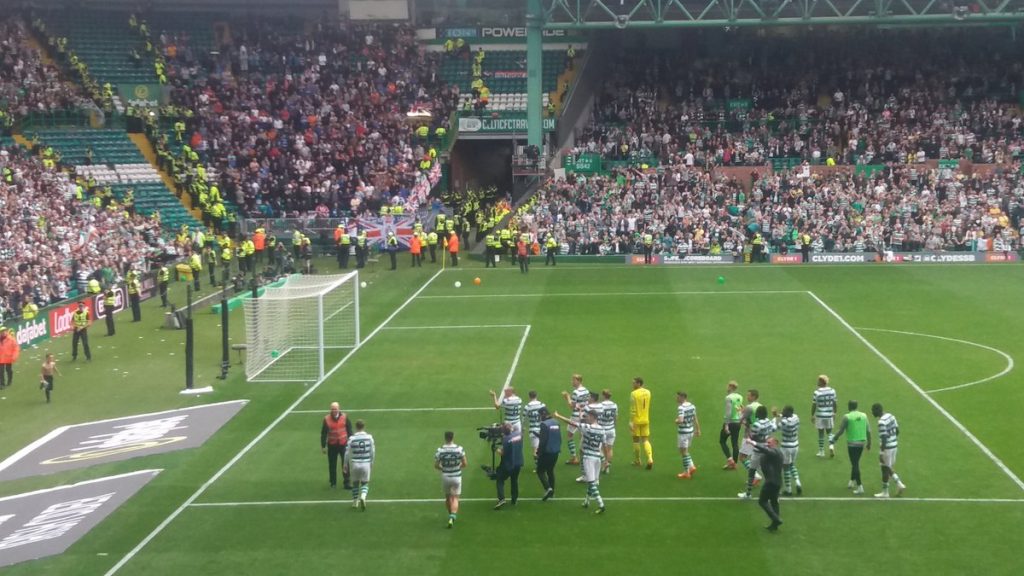 However when Davie Provan in his newspaper column yesterday stated that a complete ban on away fans at these Glasgow Derbies in the league would be a good thing, many will have agreed with him.
Not having them at Celtic Park ever again in a league match would be a real bonus.
My own preference would be for Celtic to state that the 800 fans option is out and that we return to the former arrangements – which the Police had proper plans to handle and could manage – or we go for a complete ban on away fans.
Let those options be discussed and then make a decision.
A reminder: Here's what they can't handle.