With Leicester becoming the first city in the UK to be placed in a local lockdown it seemed a strange choice of location for Celtic to head to Loughborough in Leicestershire for a pre-season training camp.
Non-essential shops have been closed once again, while residents had been advised to "stay at home" after public health officials raised concern at the City's spike in Covid 19 cases. In the two weeks leading up to the decision, Leicester City Council reported 944 positive coronavirus tests. Matt Hancock revealed the city's seven day infection rate was "three times higher than the next highest city and that the city accounted for 10 per cent of all positive Covid-19 cases throughout the whole of the UK.
Only 13 miles separates Loughborough University where the Celtic team will train and Leicester city centre, therefore you can understand concerns being raised.
Yet despite the local lockdown being in place, Loughborough itself was never included in the lockdown and indeed many of the outlying areas of Leicester were never included either. Most cases were limited to the city centre and not to areas further afield.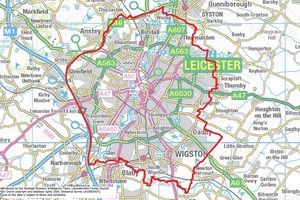 While Leicester, and some surrounding neighbourhoods, remain in lockdown, most of the county of Leicestershire returned to some sense of 'normal' at the weekend.
Hairdressers, pubs and cafes have been allowed to reopen from last Saturday just as the rest of England was able to. The majority of Leicestershire as a whole has been completely unaffected.
As you can see from this Department for Health and social care map, it's a very small area of Leicestershire that is under lockdown and Loughborough isn't classed as an area of concern.
FM @NicolaSturgeon says assessment of potential air travel bridges continues, against a background of "increasing volatility" in international infection levels

Follow live: https://t.co/Ws7ni6Xt9D pic.twitter.com/LxZojXN9Nn

— BBC Scotland News (@BBCScotlandNews) July 7, 2020
Celtic themselves will be based at the Elite Athlete Centre for a couple of weeks before heading to France for a pre-season tournament with Lyon, Nice and PSG and then the pencilled in 25 July friendly everyone is hoping gets the go ahead at Celtic Park. And as things stand Celtic and indeed the Rangers are awaiting the Scottish Government's announcement on air bridges and whether or not France will be included. Until that decision is made there can be no guarantee that a 14 days quarantine would not be necessary. With the Rangers playing in Aberdeen on 1 August and Celtic at home to Hamilton the following day, the French games are going to be dependent on the update that is expected from Nicola Sturgeon. Something she was reluctant to provide in her daily briefing today, which has just finished.
📌 Loughborough University

The #9INAROW Scottish Champions will be spending the week here training at the first class sports complex! ⚽️🍀 pic.twitter.com/NB7pKXehKK

— Celtic Football Club (from 🏡) (@CelticFC) July 7, 2020
It probably seems a little strange to decide to head to that particular area of the country given it's so close to a local lockdown, however it's fair to say Celtic, alongside the Scottish government's health advice would have made the decision with the safety of the players as paramount.
Whether we like it or not Celtic will be on the move again throughout July and into August as the pre-season friendlies make way for domestic action and then the further possibility of trips abroad for the European qualifiers. Dealing with getting the players back and forward safely will become an increasing part of a new football season and wherever Celtic go the threat of Covid 19 will have to be managed.
It is as Gavin Strachan said yesterday, as reported by Daily Record, a good chance for the players to get together having been apart for so long: "The way the world is now, and with everyone so isolated for so long, any chance to get people together and spend quality time together, is something that we're all looking forward to. We're lucky that we're able to do that.
"I've already seen a great spirit amongst the players already so to go away and cement that even more, ahead of what's going to be an important season, is something that we feel is important."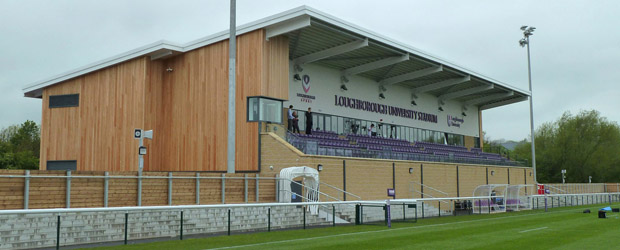 And while it is important for the players and staff to get the football operation up and running it's just as vital to get the testing and monitoring of the players out on the road too. Celtic will be having to get used to this 'new normal' for many months to come.
Niall J
ALSO ON THE CELTIC STAR…
Neil Lennon on Handling the Pressure of a 'Monumental' Season as McCoist gets his Excuses in Early | The Celtic Star https://t.co/sR78kYR1Qb

— The Celtic Star Editor – INVINCIBLE (@CelticStarMag) July 7, 2020
Video: President of Albania creates country's first Celtic supporters club | The Celtic Star https://t.co/GYvLKaRrS6

— The Celtic Star Editor – INVINCIBLE (@CelticStarMag) July 7, 2020