On a personal level, I've been calling Frimpong to start every game all season. He was outstanding on the opening day against Hamilton and he offers an invaluable commodity with his pace. Whether at right back, right wing back or right midfield – Frimpong would be one of my first names on the team sheet.
But, I don't pick the team and Neil Lennon decided to start him on the bench again. The young defender got his chance to come on late in the first half though, when James Forrest was injured, and he went on to have a big say in Celtic winning the match.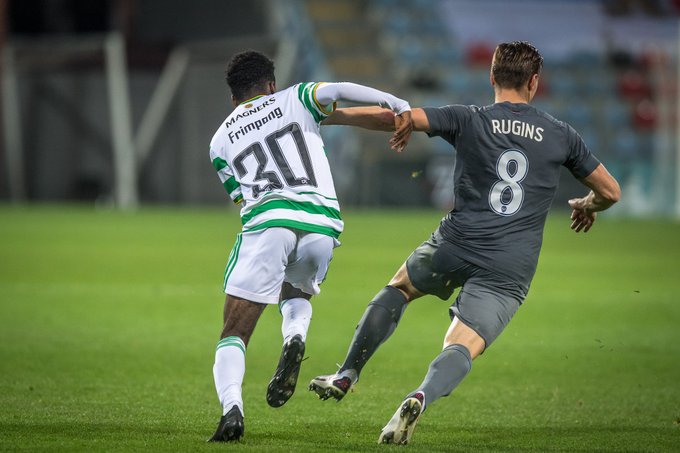 Frimpong, who was Celtic TV's Man of the Match, spoke to the club's media channel after game. He said: "If I come on, I want to do my best for the team. I want to create chances for the team and, obviously, I want my team to win, so when I got the call to come on, I was delighted and I wanted to give it my all and that's what I did.
"Whenever I got the ball, in my head it was all about helping the team. We needed something, we needed to get through, so as soon as I got the ball I just attacked. And, obviously, I did my defensive part as well.
"I'm a footballer and I want to play every single time, so, like I said, when the manager put me on, I just wanted to prove that I can play."