James McCarthy spoke to the Celtic Fan Media on Friday afternoon after having had his first training session with his new teammates. The former Crystal Palace midfielder wasn't risked yesterday but as a Celtic supporter himself would have been as thrilled and delighted as you an I with the super charged football on display from Ange Postecoglou's side.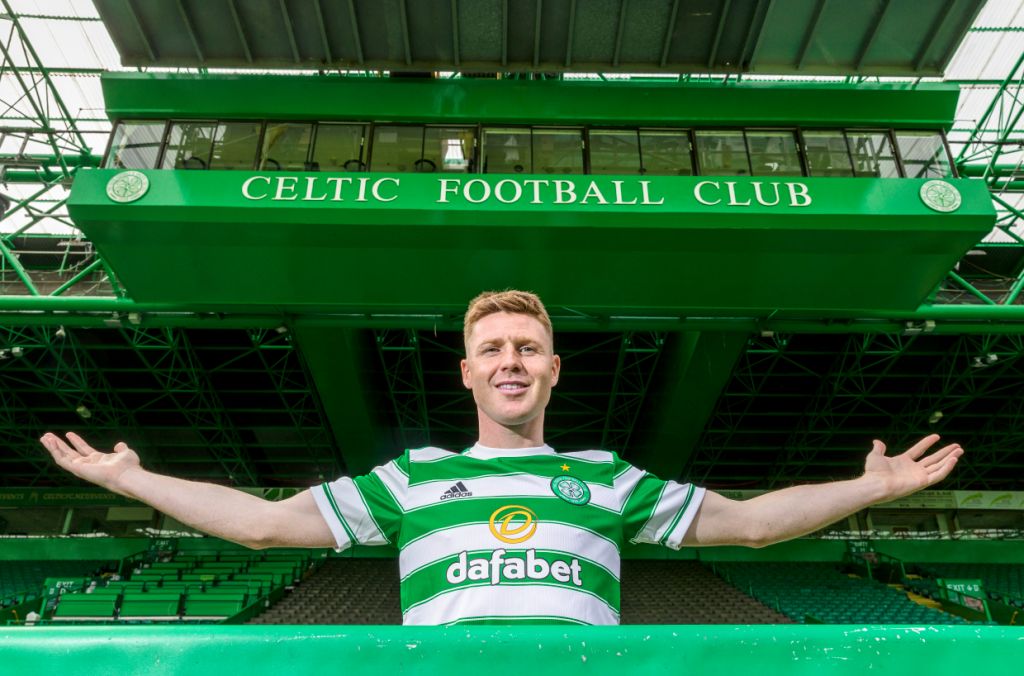 One thought that might have crossed his mind though was how he was going to break into the side if they are playing like that! McCarthy's waited for over a decade to join Celtic – he probably came closed when still at Hamilton and Celtic, under Tony Mowbray offered £500k for the impressive young midfielder. That wasn't enough to tempt Hamilton who were holding out for double that sum and when Wigan paid it McCarthy's dream move to Celtic wasn't over it was just delayed by a decade.
Two men with huge influences on McCarthy's career are his dad, who sadly never got to see him sign for Celtic  and his manager at Wigan and Everton, Roberto Martinez.
"My dad was a massive influence for me throughout my career. From a young kid, he took me back and forward to Hamilton. He'd pick me up and take me here and there, my mum and my dad. Losing my dad a few months ago, it's been a tough time for the family.
"I am delighted to be back home seeing them more, and I know how much this move would have meant to him. I'm coming here to do him and the family proud."
And on Martinez, McCarthy had this to say last week: "Roberto Martinez was a massive influence. He took me down south and then to Everton. He was a big influence on me tactically. Every detail he'd go into on a daily basis.
"I went down to Wigan as a young boy and grew into a man within six or seven months. I was 18 when I signed and found it difficult to get in the team. By January I broke in but I was playing in a more advanced midfield role. After a year or two, I went to being a deeper midfielder. So he changed a lot of things in my game.
"I am thankful to him and I still speak to Roberto quite a lot. In fact, I spoke to him a couple of weeks ago on text," the 30 year old Celtic signing said. Twelve years later than planned maybe but it's still better late than never though, McCarthy is now an international star with Ireland and has plenty of experience from his time in England's top division to bring to the Hoops. And for a Celtic supporter like James, this is a dream come true. Here's how he got on speaking to the Celtic Fan Media…