IT is difficult to say where it went wrong today, or at least it is complicated to pinpoint just one thing in isolation.
A multitude of sins arose, but predominately two. Discipline and Responsibility.
The discipline went out the window when Ryan Christie left his studs up and clattered his opponent's shin guard. The loss of control and speed of the tackle was matched only by the red card appearing from the pocket of Willie Collum's pocket like some sort of Quick Draw McGraw from a Spaghetti Western. Somewhat fitting for a game played at the Tony Macaroni.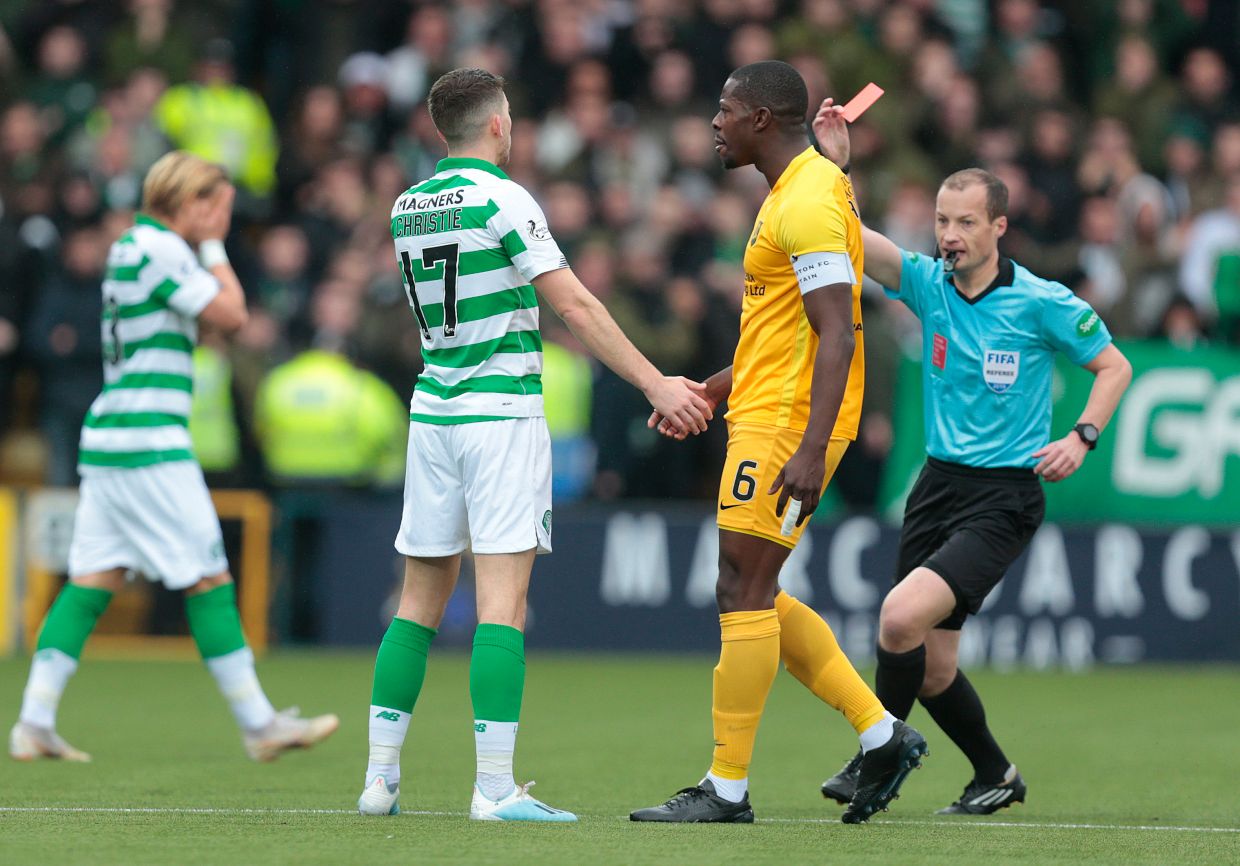 It's a shame the referees reaction appeared rather dulled in comparison, when a similarly out of control tackle from Keaghan Jacobs left Jonny Hayes on his backside and the same official strolled nonchalantly to administer justice. A yellow? Aye right. Cherry picking decisions would be my own opinion, but I'm part of the paranoid masses right?
As the Celtic Star editor wrote earlier today. 'Red Card, Yellow Card – Same Game, Different Rules'.
All that aside, the responsibility lay at the door of players and management to realise the bread and butter games need as much due diligence as the European ties.
I'd give two players pass marks today Moritz Bauer and Mohammed Elyounoussi. I would have included Christopher Jullien for sheer determination, but that fact of the matter is he was drawn into an old fashioned Scottish trap and fell for it hook line and sinker. Draw you into a battle and you lose sight of your war. Well played Lyndon Dykes. I'd be surprised if Livingston is the extent of your career progression.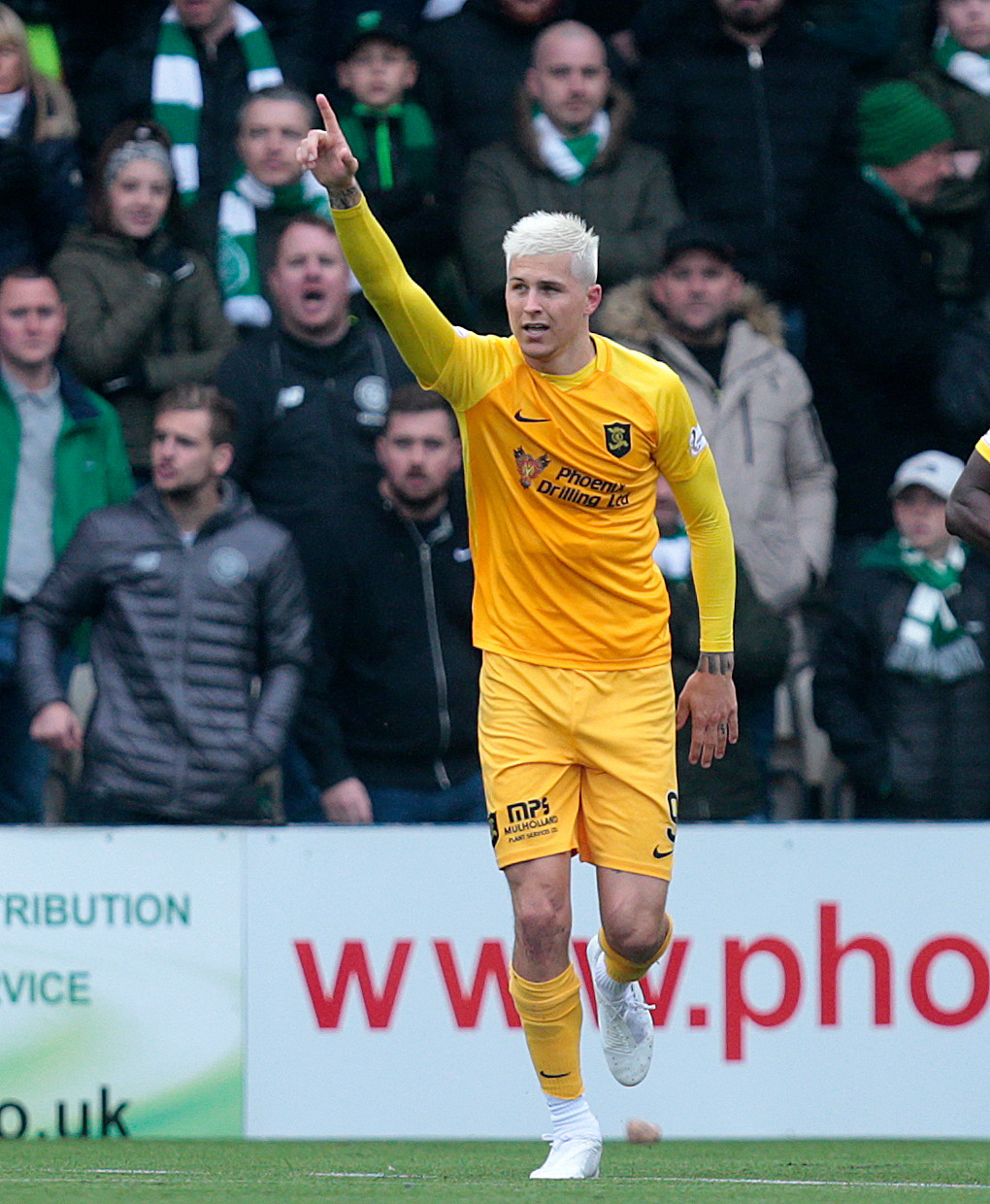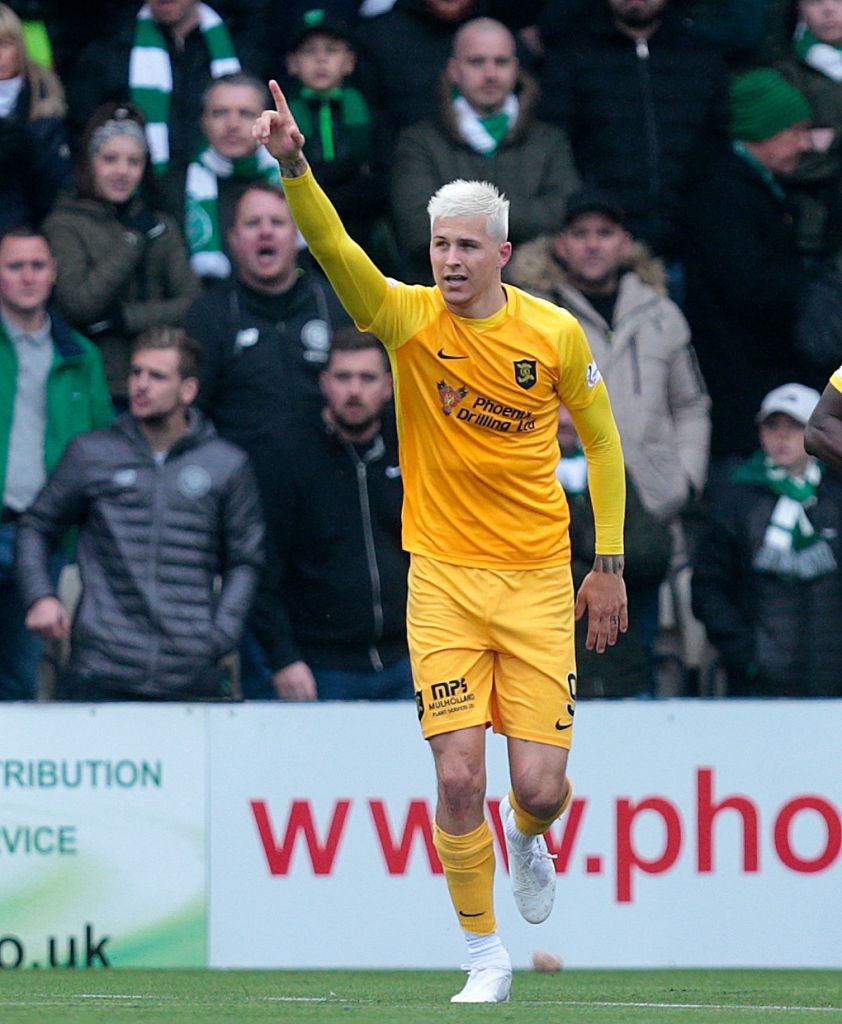 Celtic have managed to fashion five points conceded to sides, had we faced them in European competition, we'd have been a dammed sight more prepared for. That's the stinger for me.
We must have known with even the basic of preparation that Livingston get in faces and make it difficult for your ball players. The technicians in these circumstances need to step up and supersede the basic, rustic approach of the opponent.
Today we let the muscle outscore the technique. It happens. Manchester City lost at Norwich where endeavour broke excellence.
Much like that game, every Celtic player looked to the man to his left and right as if it was somehow their responsibility to influence the game. Tired, sore, or fatigued mentally it didn't matter, everyone abdicated responsibility and discipline today.
Neil Lennon even called this Livingston side dangerous in the build up to the game. Unless that was lip service, he himself knew Celtic were in for a tough encounter.
The first half was poor but the fact Celtic got there without conceding following Christie's red card was a relief. The idea being, a regrouping at half time and a game plan to hit on the break would suffice. Sadly the start to the second half saw paid to that approach and immediately put us on a recovery mission.
Only a couple of minutes into the second half and a Livingston attack down Celtic's left hand side found Robbie Crawford in acres of room, this allowed the midfielder to turn with ease and simply and casually glance a through ball past a startled moth to flame in Ajer, and into the path of Robinson casually breaking the lines. The Livi midfielder took the ball in his stride and as his now guardian Bauer froze from some distance away. The Livi man composed himself and slipped his opportunity past Fraser Forster.
Celtic did try to respond. A free-kick from French Eddy soon after and a dig from Mohamed Elyounoussi forced saves from Livingston keeper Sarkic.
Every time we broke however Livi threatened in return. Just after Mo Elyounoussi's shot, Marvin Bartley jinked inside the Celtic area and created the opportunity for Robinson to shoot. Then just a few moments after, a chance in the box for Christopher Jullien from our own corner kick came the final insult.
It was a Sunday league hump up the park that hoodwinked our backline, with Dykes latching on to it and lobbing Forster. It was awful defending but credit where it's due, had French Eddy finished like that we'd all be waxing lyrical until Wednesday. It was a brilliant finish from a striker who owned his opponents all day long.
From there on in it was pure frustration for Celtic. We questioned the referee's judgement on a few occasions, no more so than Keaghan Jacobs' utterly reckless challenge on Jonny Hayes in added time. It was a red. It showed a lack of consistency on the part of Willie Collum but it's also what we've come to expect.
Let's be honest from the minute Christie walked we looked lost, bereft of ideas and creativity.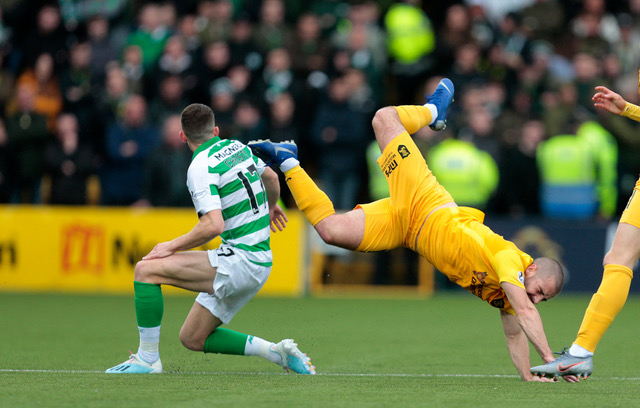 No quarter will be asked and no quarter will be given in the season ahead, be it from opponents or officials. It is down to us to learn from this.
In a week of Muhammed Ali quotes we can take a lesson from the King of the resurrection.
'The comeback is always stronger than the setback'
Niall J