WANT to know something very, very funny?
The Salzburg scoreboard operator, who we'd like to think is an Unrepentant Green and White so and so, displayed the wrong score during the Salzburg v Leipzig match last night and the German club's players – in Glasgow they didn't actually field any actual Germans – reckoned that things were going their way in Norway.
And they thought that all the way to the final whistle. They may have lost but Rosenborg had done them a massive favour – or so the Leipzig players thought. They'd have needed something much stronger than a can of Red Bull when the awful truth reached them of Scotty Sinclair's headed winner for Celtic.
"It was a disappointing result, but it would have been especially bitter had Celtic won at Rosenborg of course," the RB Leipzig star Stefan Ilsanker stated in a post match TV interview.
The former Salzburg midfielder was then informed that the final score in Norway was Rosenborg 0-1 Celtic and not Rosenborg 1-0 Celtic and his response to hearing this bad news was priceless!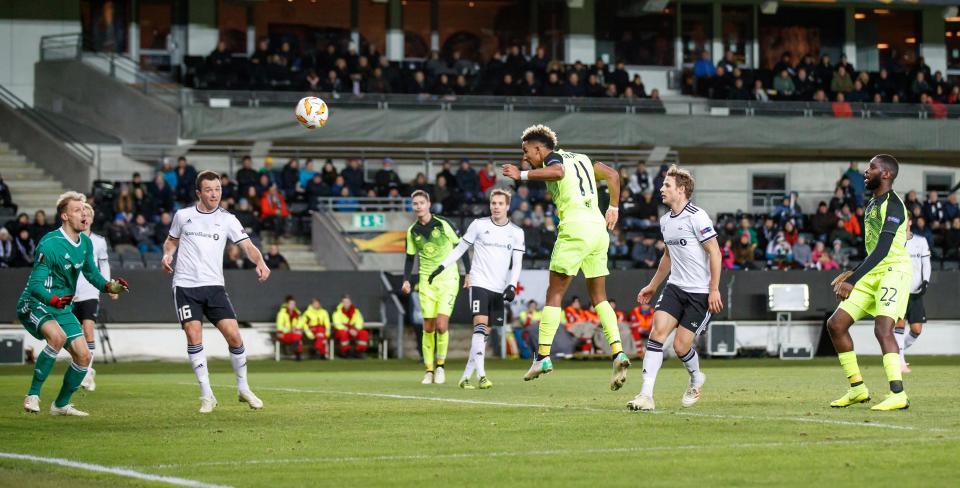 "Oh…they displayed the wrong score in the stadium.
"In that case we are in a really sh*t position in the group then."
It turns out that there was little brotherly love between the two Energy Drink Giants. The Salzburg fans displayed a big banner ridiculing the German side for its lack of history which prompted the RB Leipzig manager, a former Director of Football at Salzburg to hit back.
"I think you will there is very little difference between the clubs in terms of how old we are," Ralph Rangnick stated.
"The facts are Salzburg have a far easier time of it in the Austrian Bundesliga. If we relax for a second in the Bundesliga we will get punished.
"That's simply not the case in Austria."
Given that Rangnick needs Salzburg to do his side a massive favour by winning in Glasgow in two weeks, you would have thought he'd have been better off praising the Austrians for winning the group with 5 straight wins rather than having a go at them.
Not that Celtic will mind if the cousins have fallen out.
Try David Potter's League Cup Quiz and see how you get on…
Also on The Celtic Star…
Celtic's League Cup Wins, No.14: Skelped by O'Dea and McGeady…See HERE.
'Celtic star could play in the English Premiership with no problem,' McInnes…See HERE.
'Beware The Serpent of Complacency,' David Potter on Sunday's Cup Final…See HERE.
'Inch Perfect,' Scotty Sinclair's Forrest praise…See HERE.
'The Salzburg game will be a fantastic demonstration of what the Celtic support is about,' Brendan…See HERE.
Celtic's League Cup Wins, No.13: Dion Dublin's one and only medal…See HERE.
Jim Craig – 3-0 to Celtic and the fans went wild with delight…See HERE.