G'Day Mate! My name is Gerry Patrick Fagan. My family emigrated from Scotland in 1963 to begin a new life in Australia, South Australia to be precise.
A Celtic supporting family, I was born in Motherwell in the same month of our famous Hampden in the Sun, Celtic 7 the Rangers 1 in 1957.
My dad (also named Gerry) schooled me in all that was Celtic, I listened to all the Celtic songs from the past over and over again, God bless Glen Daly and all the other Celtic singers and song writers that made me dream of our Bhoys in green and white.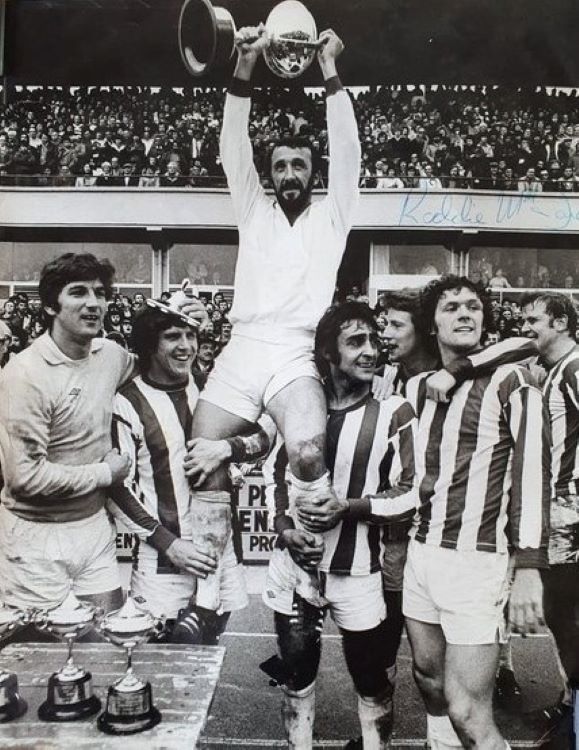 I travelled to Melbourne with my father in 1977 on a plane full of Celtic supporters to see Celtic take on Red Star, Arsenal and the Australian team, in a tournament the Bhoys won. The only disappointment was we had sold Kenny Dalglish to Liverpool that summer.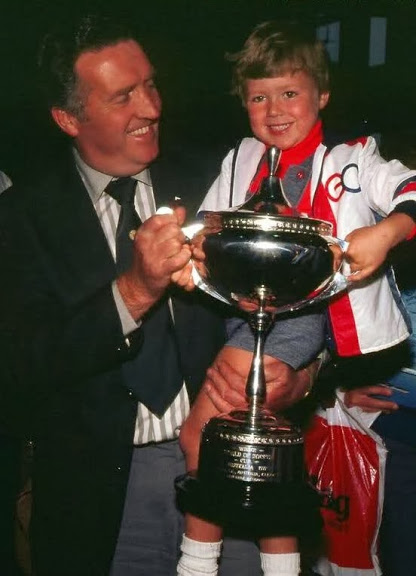 In 1988 myself, at the tender age of 31 years, and other Celtic Supporters formed the Adelaide Celtic Supporters of South Australia. We entered a team in the Amateur Football League called Adelaide Celtic. Most of our players were ex-pats from Scotland and Ireland.
At first we played in our own Celtic strips some slightly different until we could purchase the  current hoops at that time. We played as if we were Celtic, played with flair, won our league, undefeated scoring a record number of goals, I was fortunate to be our first goalkeeper waring the same kit as Packy Bonner.
I decided to travel to Scotland in April of 1988, knowing that it was Celtic's Centenary and if anything I was going to celebrate 100 years of Celtic and visit my relatives. Little did I know what was in store for me. Our Adelaide Celtic Club decided to vote on who we thought was Glasgow Celtic's Player of the Year and a trophy was struck with a statue of a player and on the base was a Kangaroo.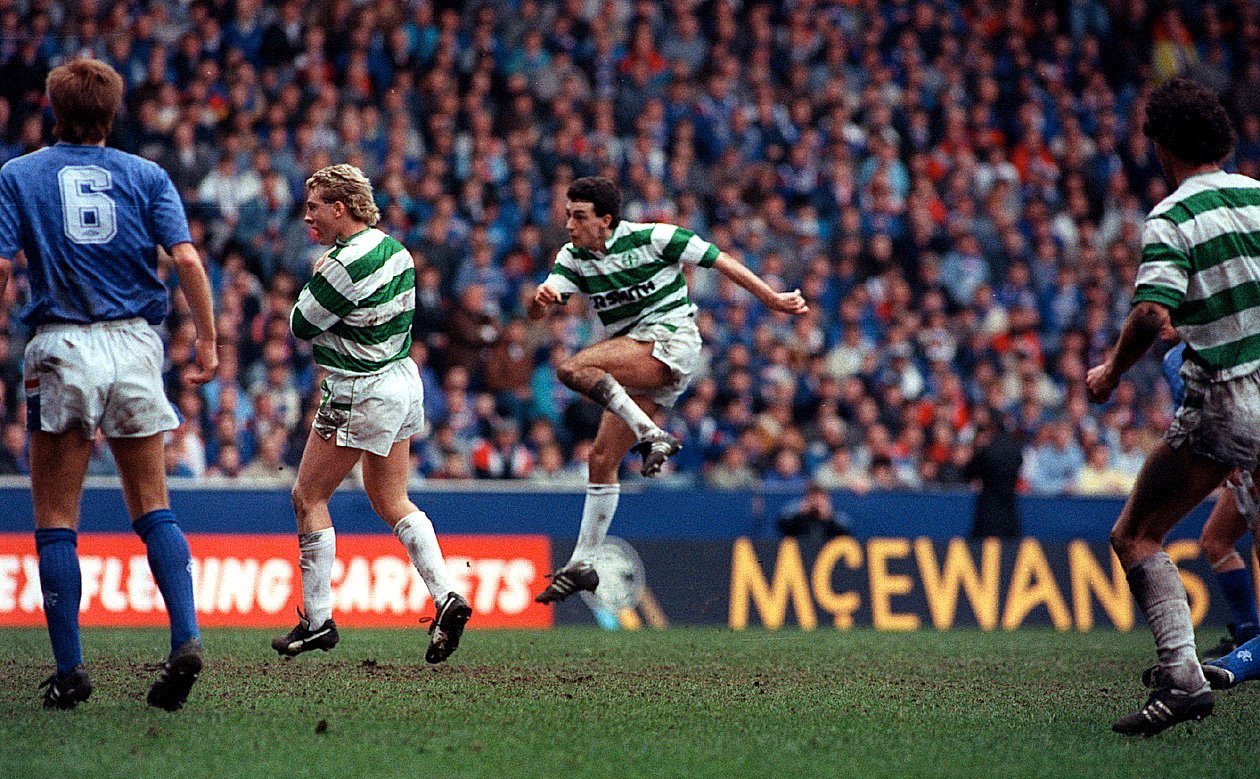 Paul McStay was voted as our player of the year and was also named as  Scotland's player of the Year for season 1987/88. It was arranged that I was to be entrusted to deliver the prize in person to Celtic Park and personally hand it over to Mr McStay. A dream come true.
I was interviewed by our local newspaper about the journey I was about to take with a picture of myself and the trophy.
Not only was it Celtic's Centenary year but Billy McNeill's Bhoys where just about to win the League and possibly the Scottish Cup to compete the Double. The Stars must have been in line for me.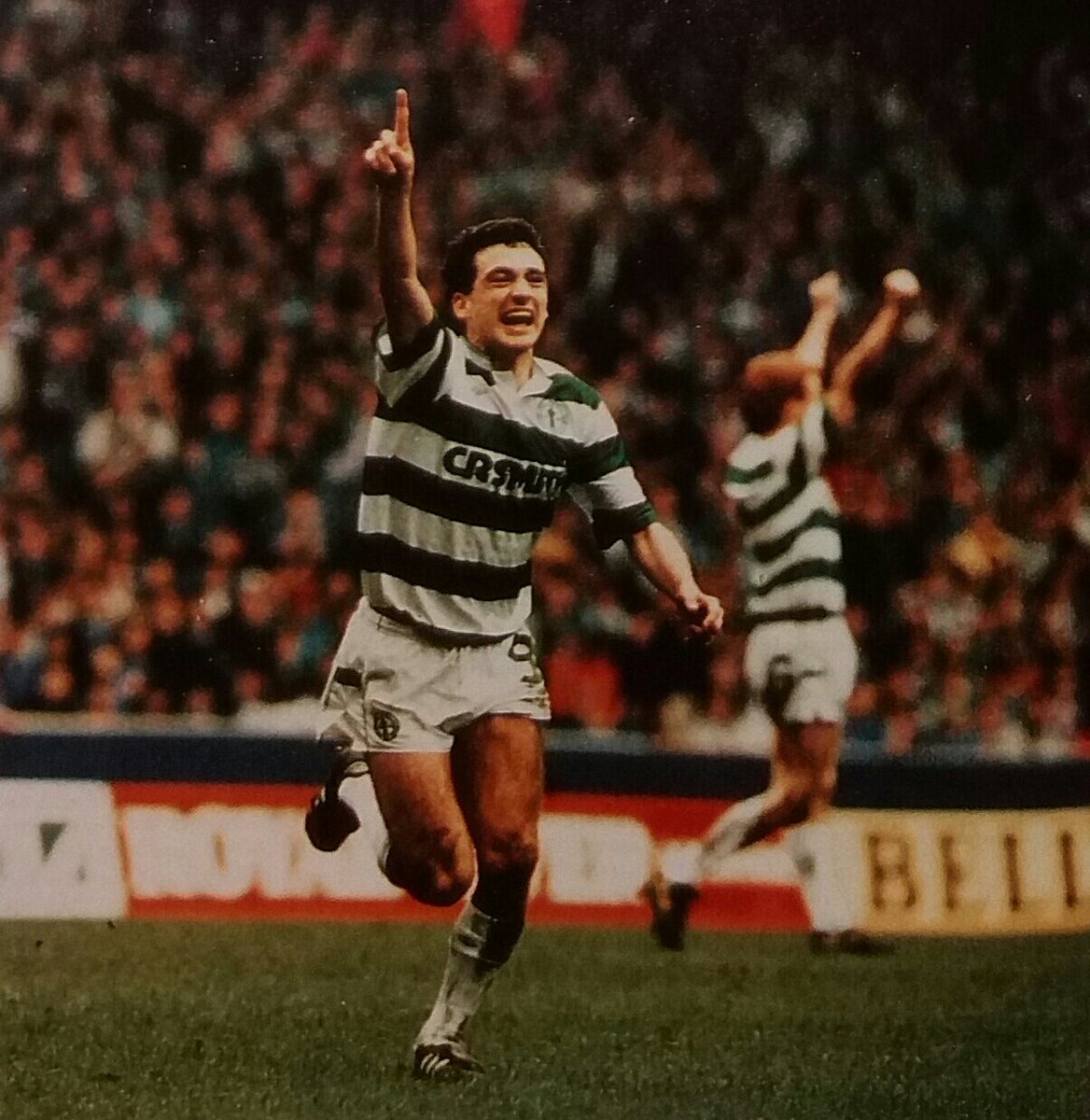 Through my cousin James, a season ticket holder at Celtic Park and the wonderful Celtic Supporters of the Hibernian Club of Carfin, who welcomed me with open arms, they arranged for me to travel on their Celtic bus to Celtic's games against Dundee and Dunfermline.
I remember being so tightly squeezed on the terracing at Celtic Park I could hardy lift my arms and being transported down several steps with the swell of the support, I could have sworn there was about 80,000 there.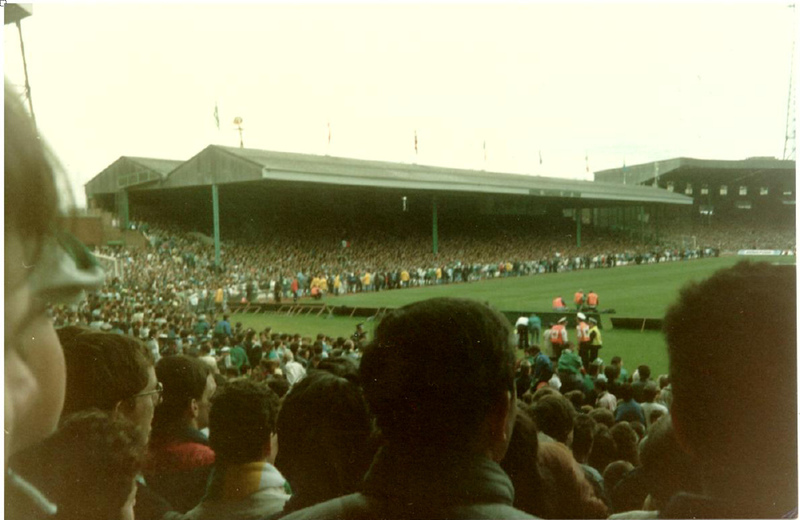 Celtic were Scottish League Champions and had dispatched Hearts in the Scottish Cup Semi-Final, so the unbelievable was on – a Scottish Cup Final against Dundee United, and the chance to complete the League and Cup double in Celtic's Centenary Year.
I was lucky to get a Cup Final ticket with my cousin James but there was a matter of a Trophy Presentation to Paul McStay at Celtic Park. I was to present the well travelled Trophy at Celtic Park at Celtic's last training session before Celtic departed for Hampden Park.
Steve Woods met my cousin James and I at Celtic Park and escorted us onto the Celtic Park pitch where we waited for Paul McStay coming out from the dressing room. When Celtic's and Scotland's Player of the year arrived I was a bag of nerves. After introductions, I somehow managed the presentation to The Maestro on behalf of Adelaide Celtic.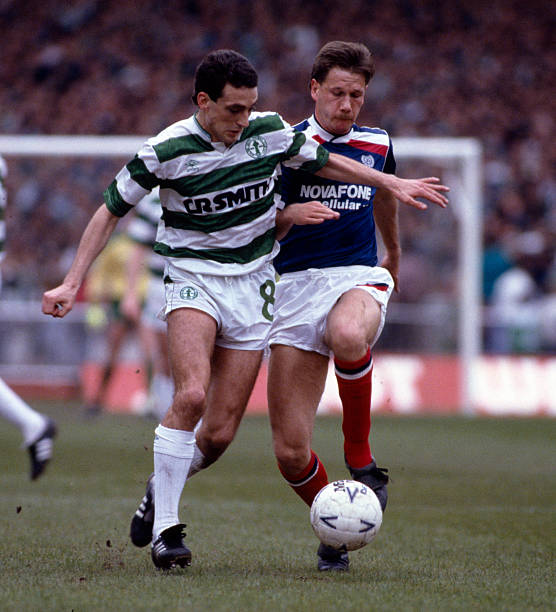 Paul is very humble guy and a true gentleman, he thanked me and was delighted with the trophy especially with the golden Kangaroo adorned on it. He then invited us into the dressing room where we meet Billy McNeill and rest of the Celtic players.
When I was introduced to Paddy Bonner, after pleasantries, I asked him if we could have a photo together. He agreed but I then asked if it could be taken with him and I either side of picture of the great Johnny Thomson and he happily agreed. Three Celtic keepers together, well, one from Adelaide Celtic and two legends from Glasgow Celtic.
My Cousin and I managed to get tickets for the Scottish Cup Final against Dundee United.  It was a beautiful sunny day, in the Celtic End at Hampden. We were given red piece's of paper to produce like a red card during the game, after all Maggie Thatcher was at the Final.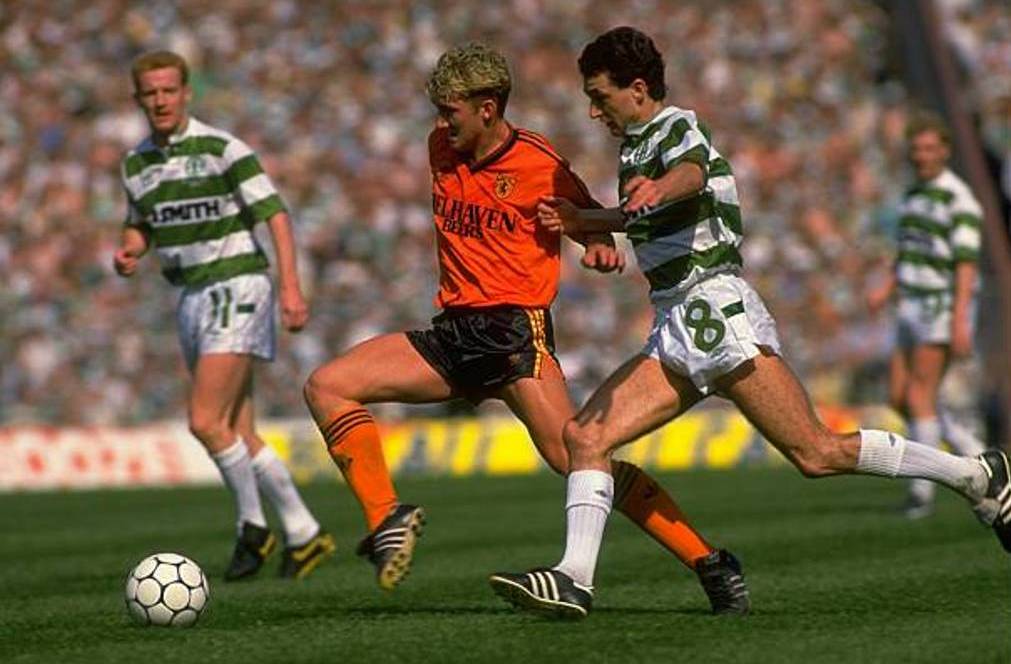 The game started, Celtic go behind early in the second half, my god, this can't be happening, was my thought at that moment when Kevin Gallagher gave Dundee United the lead. Celtic were the better team but Dundee United were strong opposition, but thankfully two late goals from Frank McAvennie seals the deal to compete the Fairytale.
At the handover Maggie gets the Red Card treatment but Billy McNeill and Celtic get the Scottish Cup and League Double!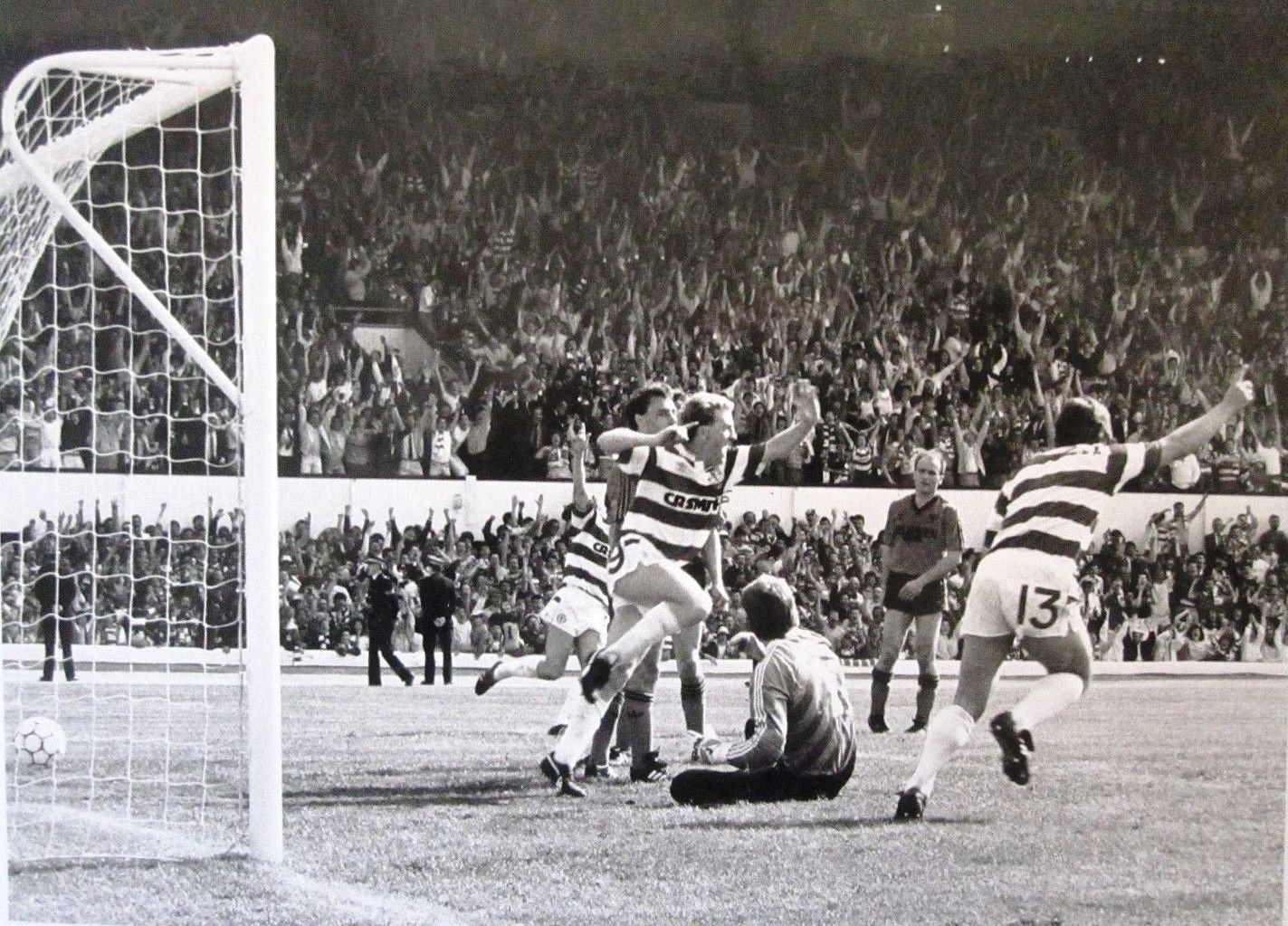 I was a very lucky man, made life long friends, met some brilliant people, saw the  Stage Play, The Celtic Story, Presented Player of the Year Trophy to Celtic Captain  Paul Mc Stay at Celtic Park, saw Celtic clinch the Scottish League and Cup Double, in our Centenary Year and  met all the Celtic players and staff including manager Billy McNeill.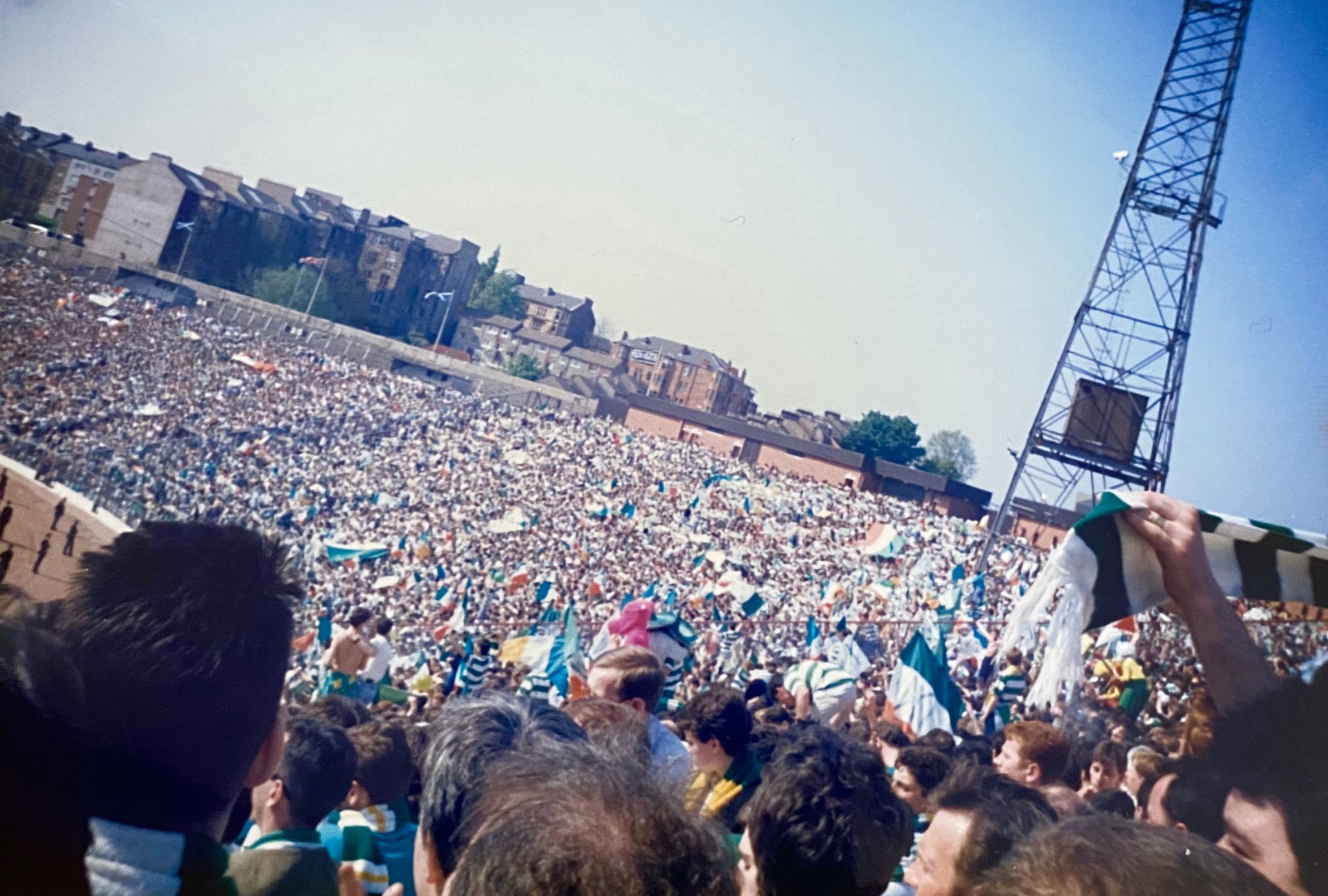 I was a very lucky Celtic supporter that was blessed to have and met some great people on my journey back home to Scotland. These memories that will stay with me forever.
Hail Hail
Gerry Patrick Fagan