YESTERDAY David Potter selected an all-time Celtic Eleven hailing from the Kingdom of Fife and also laid down a challenge to readers to come up with a better team of Lanarkshire or Ayrshire Celts that would be good enough to beat his fine team which had John Thomson in goals and was captained by Broony.
It all came about because we were marvelling at the unique video footage of Celtic playing Lochgelly Utd in the Scottish Cup in 1923 – exactly 97 years ago yesterday.
Jerry Woods, of To Lisbon and Back for a Fiver fame, challenged his fellow Fifer, the Celtic Historian David Potter (a well known and valued contributor to The Celtic Star from the start) to come up with an All Time Celtic Eleven from Fife.
David rose magnificently to the task and then challenged the Lanarkshire and Ayrshire Hoops fans to come up with their all-time Celtic team of local lads.
We've yet to have an Ayrshire side submitted – come on Bhoys what are you waiting for, Sandman what's happening down there? – but the Lanarkshire team is in, and it's got the Fifers worried.
Jerry Woods was the first Fifer to react when we forwarded on the Lanarkshire side that was submitted this morning by Gerald Downey.
"Great team," Jerry noted, "but it takes a Lang Spoon tae Sup whi a Fifer!" Fighting talk then!
David Potter has also reacted to Gerald's Lanarkshire Eleven – we'll get to that shortly – while I must admit to having been surprised not to see Paul McStay make the team. Still it's Gerald's team and it's a belter.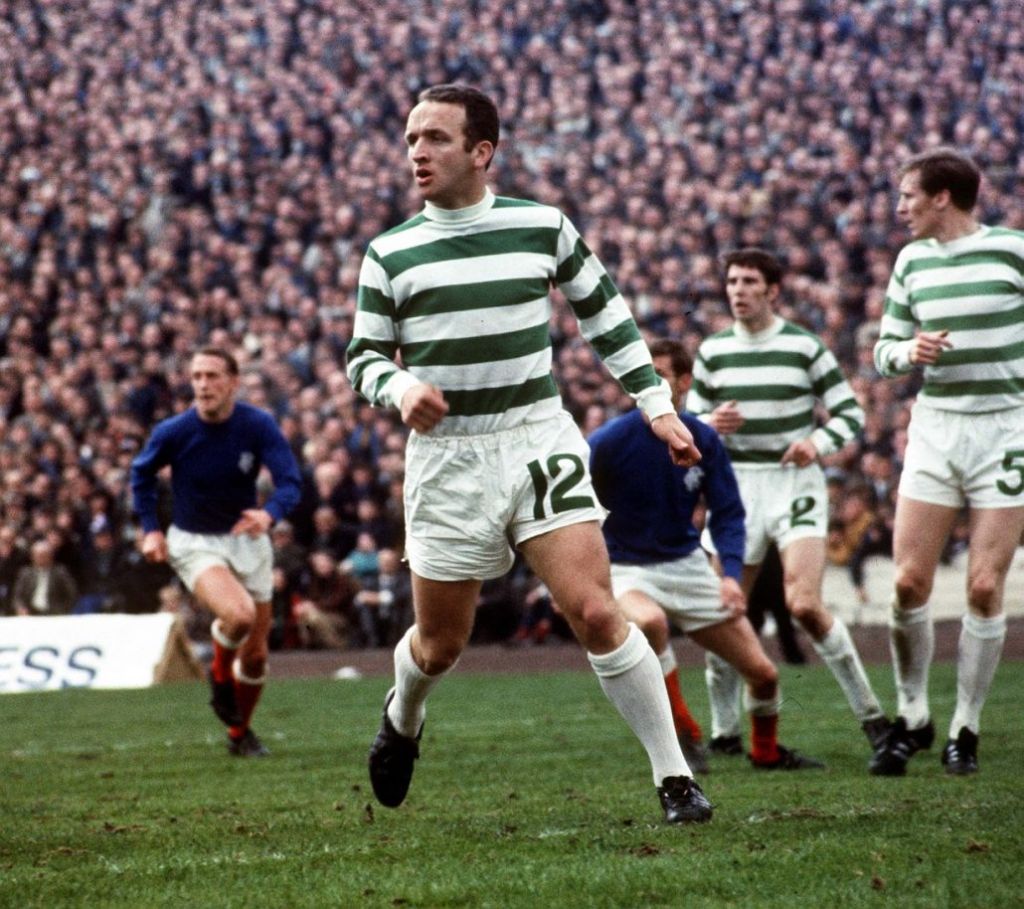 So who did he select? "Thanks for your wonderful article. Here is my "Lanarkshire select". I don't think they need any introduction," Gerald wrote.
John Fallon (Cambuslang)
John Milsop ( Cambuslang)
Tommy Gemmell (Coltness)
Bobby Murdoch (Rutherglen)
Billy McNeill ( Bellshill)
John Clark (Holytown)
Jimmy Johnstone (Viewpark)
Johnny Doyle (Viewpark)
George Mc Cluskey (Uddingston)
Sammy Wilson (Uddingston)
John Hughes (Coatbridge)
On the bench .. John Stein (Burnbank) John Jack (Bellshill)
Yours in Celtic
Gerald Downey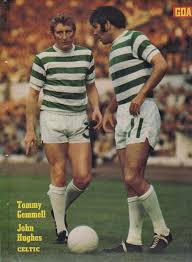 When I sent on Gerald's Lanarkshire Eleven to the two Fifers, I pointed out my surprise at Paul McStay being missing but wound them up by saying "I think that the Lanarkshire team would give you Fifers a helluva beating!"
As we've already stated, Jerry came back with this: "Great team – but it takes a Lang Spoon tae Sup whi a Fifer
"My Wife's Father was Thomas McGregor from Uddingston , ex Miner and moved to Tullibody in late 50,s
George McCluskey / Thomas O Hara / Jimmy Johnstone / McGregor's all related one way or another via marriage. Been at a few funerals at St Columba's Church Uddingston."
David Potter, too was impressed by the Lanarkshire side selected by Gerald – even without Paul McStay – and reckons that they'd wipe the floor with his best of Fife Celtic side.
"I think Lanarkshire might beat Fife," David noted. "I can't really see my forwards making much progress against McNeill and Clark. That Jimmy Johnstone was not a bad player, either, as far as I can recall.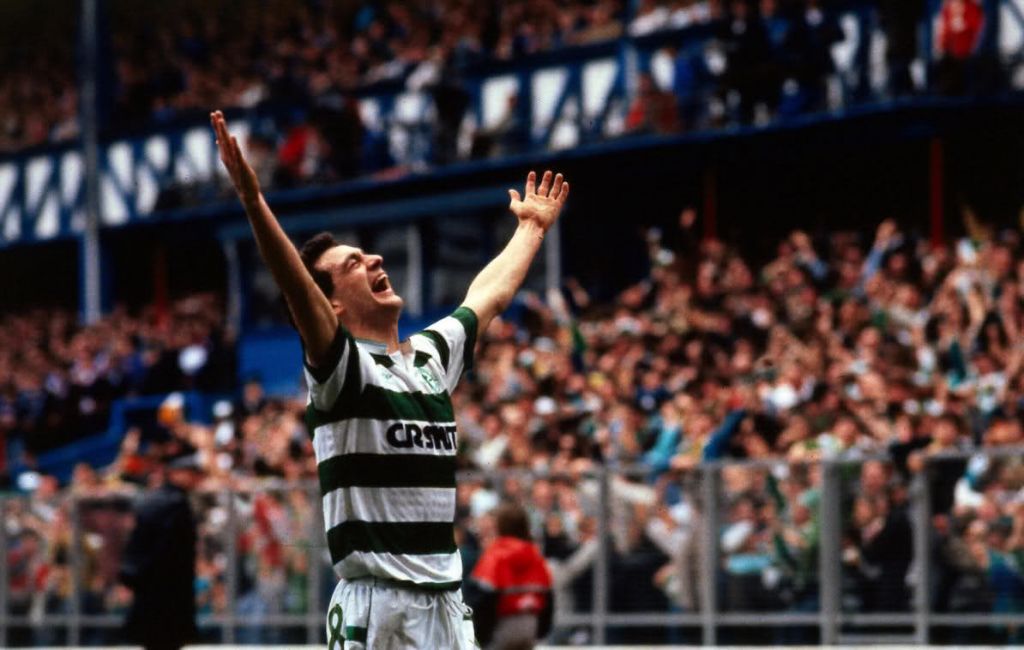 "But I think that at least two McStays are worthy of inclusion – Willie (senior) of the 1920s and Paul of the 1980s. In fact I would put Jimmy McStay (1930s) on the bench and promote that Stein fellow to be Manager. I think he would be good at that.
"John Millsop who died of appendicitis in his early 20s was also a great prospect, and then there was Sammy "Seven-One" Wilson in the forward line and John Hughes who, on his day, could be the best player in the world.
"John Fallon in the goal? I hate the idea of falling out with my old friend, but I would have to suggest, respectfully, that John Thomson was maybe a better goalkeeper.
"My prediction would be Lanarkshire 2 Fife 0 – Fife having a fair share of the play but lacking forward power, and Lanarkshire's goals coming from George McCluskey and a great individual effort from John Hughes.
"For Fife, Thomson was outstanding in the goal, and the other Thomson played well also. They were well lead by captain Brown, but he got a yellow card near the end from referee Mr Collum.
"And I now look forward to tomorrow's game which might be against Ayrshire (Roy Aitken, Bobby Lennox, Sunny Jim, Jimmy Hay, Peter Wilson perhaps, or maybe Glasgow itself? Or even Ireland? And then we could really have some fun with a game of Protestants v Catholics. What's that? They tried that for some time, but one of the sides had to employ some of the other persuasion because they couldn't win some European Cup or something, and then went bust soon after? Is that true?"…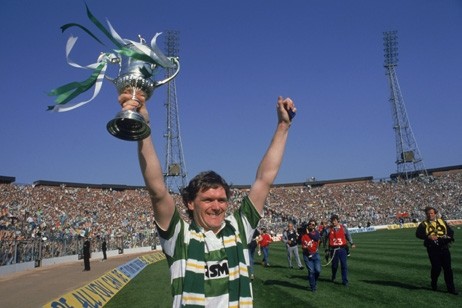 So there we have it. We have a Fife Celtic side and an very fine Lanarkshire one. We are still waiting on someone taking up the challenge and giving us the Best Celtic Eleven from Ayrshire – with David Potter offering some pointers above.
Now we are looking for a Glasgow side – one for Matt Corr maybe or anyone else who fancies giving it a go – and also a Celtic side from Ireland (all 32 counties please). As far as choosing two Celtic side based on religion that's never been the Celtic way. But at least we could go all the way back to 1888 to select our players for both of those teams. Others would need to select from two clubs and could only go back to 1989.
Please email your Ayrshire, Glasgow or all Ireland Celtic all-time eleven sides to editor@thecelticstar.co.uk and we'll see how it compares to the Lanarkshire and Kingdom of Fife Celtic sides!
A wee follow up on David Potter's Fife team  that featured the O'Donnell brothers. As it's a little snippet of Celtic history that otherwise wouldn't get shared, it is worth adding here.  "The O'Donnell brothers were related to my wife's cousin James O'Donnell – lives in Leven – shall try and get more info on them for you," Jerry advised.
"The Celtic fans used to sing "O'Donnell Abu" with slightly different words for Hugh O'Donnell, but the problem was that they played a lot in 1934 and 1935 when life was not good for Celtic, and it was only when they appointed Jimmy Napoleon McMenemy to be trainer and, in fact, more or less manager instead of the awkward, curmudgeonly, hypochondriac and depressive Maley that things began to improve," David Potter stated.
"But both O'Donnells did well at Preston, and Frank had some good games for Scotland as well. I am told they are both buried in the East Wemyss cemetery. Am I right?"
Don't forget we are looking for your all time best Celtic Eleven from Ayrshire, Glasgow and the 32 counties of Ireland…oh and if there's a Celtic side from Paisley, Greenock and the Port you can send that in too!
SUPPORT CELTIC, SUPPORT CELTIC POOLS
Help raise money for Celtic Youth Development by joining the £1 weekly lottery and you could win up to £25,000 – just click on the photograph below to join.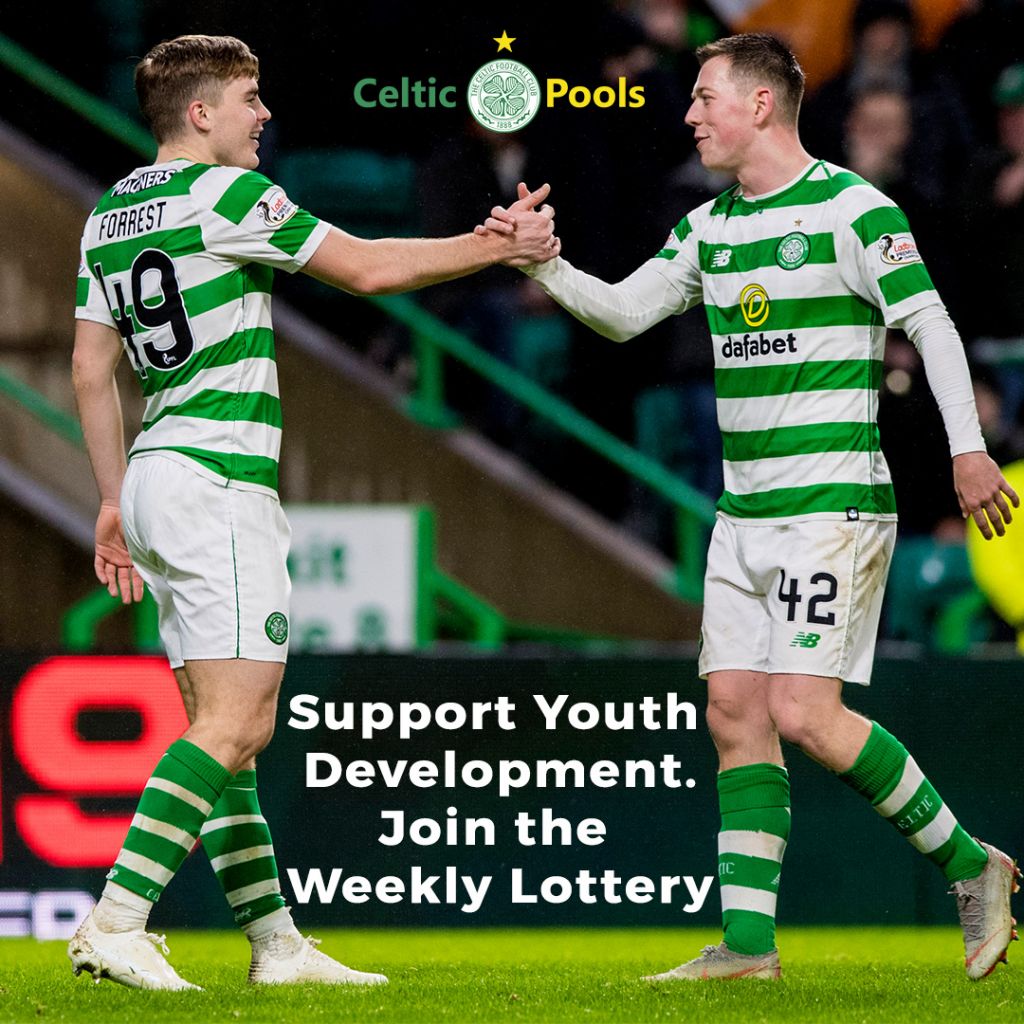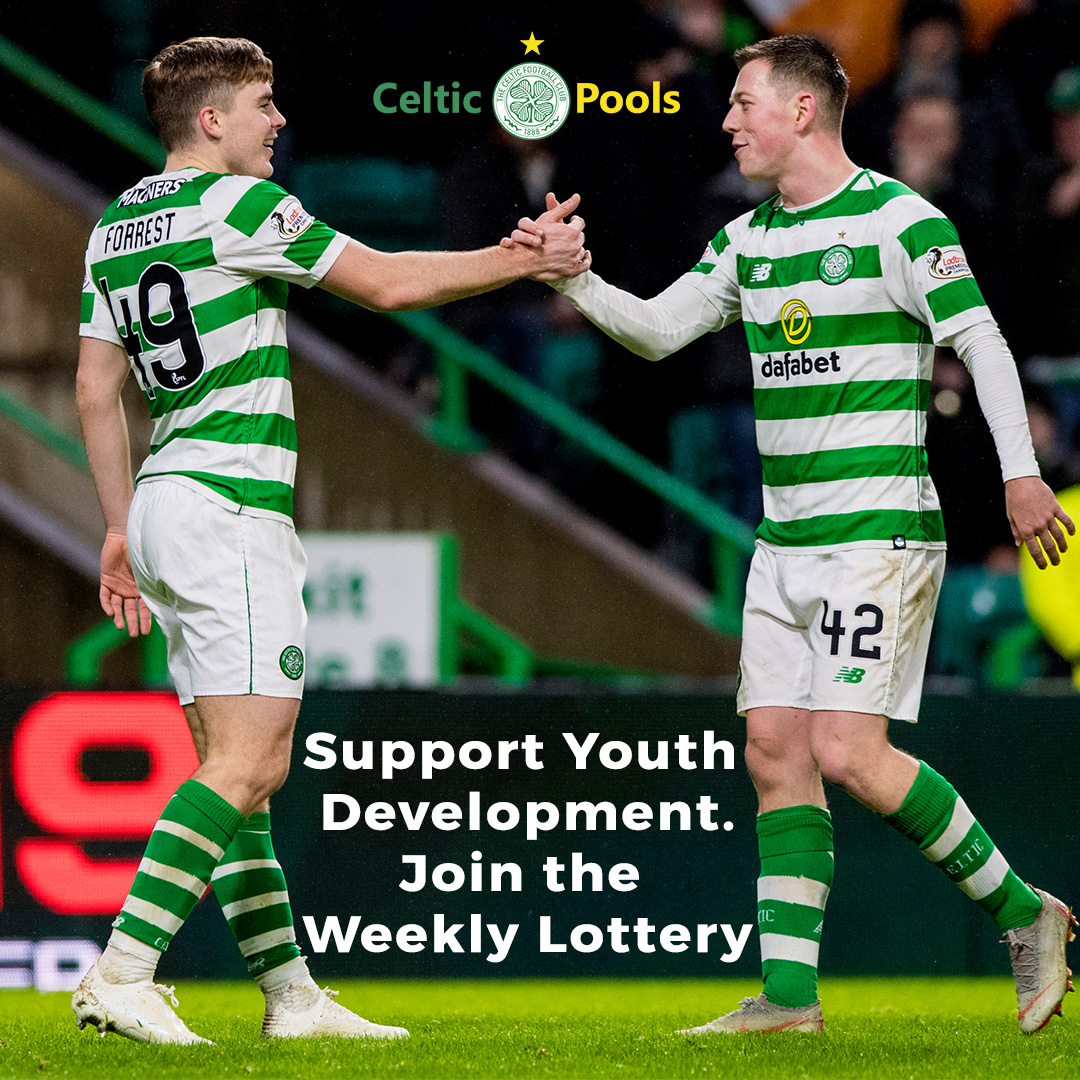 ALSO ON THE CELTIC STAR…
Celtic's Fifers First Eleven by David Potter and a challenge to Ayrshire and Lanarkshire Celts….see HERE.
And as we mentioned Sandman earlier…This one is a great read, highly recommended!
The Sandman Zone – also starring Samuel L. Jackson as Olivier Ntcham…see HERE.