STEVEN GERRARD was in the stands as Celtic beat Rangers 3-2 thanks to an Odsonne Edouard strike gave the ten men of Celtic a victory in front of 8000 away supporters, effectively ending hopes for a Rangers title push. Two months later, Gerrard was in charge at Ibrox and the decision was taken to slash Celtic's allocation to just 800.
The Glasgow Derby since then has been less of a spectacle, a bit flatter. Of course victories are savoured by the game misses something when tickets in the away end are so hard to come by. The prospect of having no fans at the first encounter appears to be very real as the Coronavirus pandemic has resulted in a ban on large gatherings due to safety concerns.
As reported by the Scottish Sun, Gerrard said that the derby wouldn't be the same without supporters. The truth is that until Rangers restore Celtic's allocation, the derby as we know it is not the same.
"The Old Firm game wouldn't be the same, like the Merseyside derby without fans wasn't the same.
"But I think everybody understands we all have to accept it. The positive thing is we all miss football so much and wanted it back to watch and be involved in it again.
"So we have to accept there may be no fans and adapt to that. I don't think any Merseyside derby or Old Firm derby should be behind closed doors.
"The reason they are watched worldwide is because of the fans, the atmosphere, passion and intensity of the fixture. An Old Firm game behind closed doors wouldn't be the same in my opinion. But if we are told we have to accept it we must give it our best shot."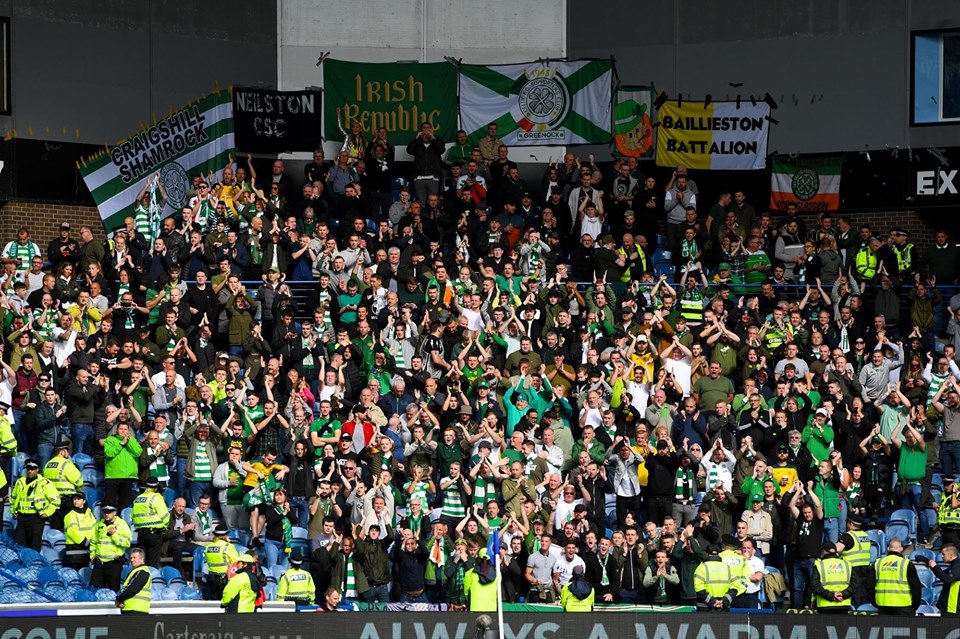 Gerrard acknowledges that the atmosphere and passion are a selling point of the Derby but since the decision by Rangers to cut the allocation, there has been a lack of the usual noise and colour that supporters were accustomed to.
Back in March, Celtic's SLO John Paul Taylor responded to supporters who asked whether there was any chance that Celtic's allocation might be increased following the decision by Rangers cut Celtic's allocation in 2018.
Celtic decided to reciprocate the Ibrox decision by cutting the allocation of Rangers supporters after Dave King decided to cut Celtic's from 8000 to just under 800.
Ever since the decision, there have been calls by supporters to consider a new model for the allocation. A half way point as the Free Broamloan remains under occupation.
Any of these situations would be a far significant improvement for this game than the 800 struggle we all have now. The atmosphere would benefit with both teams having a vocal & visual presence and many fans wouldn't be scrambling for tickets and missing out on it https://t.co/BwDXBzMbBk pic.twitter.com/DlcB7UlbBH

— Kieran Smyth (@kieransmyth97) March 4, 2020
This suggestion was put to John Paul Taylor on Twitter and he confirmed that Celtic were willing to discuss the possibility of an increased, but Rangers had no interest in doing so.
One Club is willing and one isn't

— Celtic FC SLO (@CelticFCSLO) March 5, 2020
Many supporters, myself included, had met the criteria for the game but due to their rash and unsporting decision, thousands will be forced to watch from home as a huge fixture has been tarnished by hatred.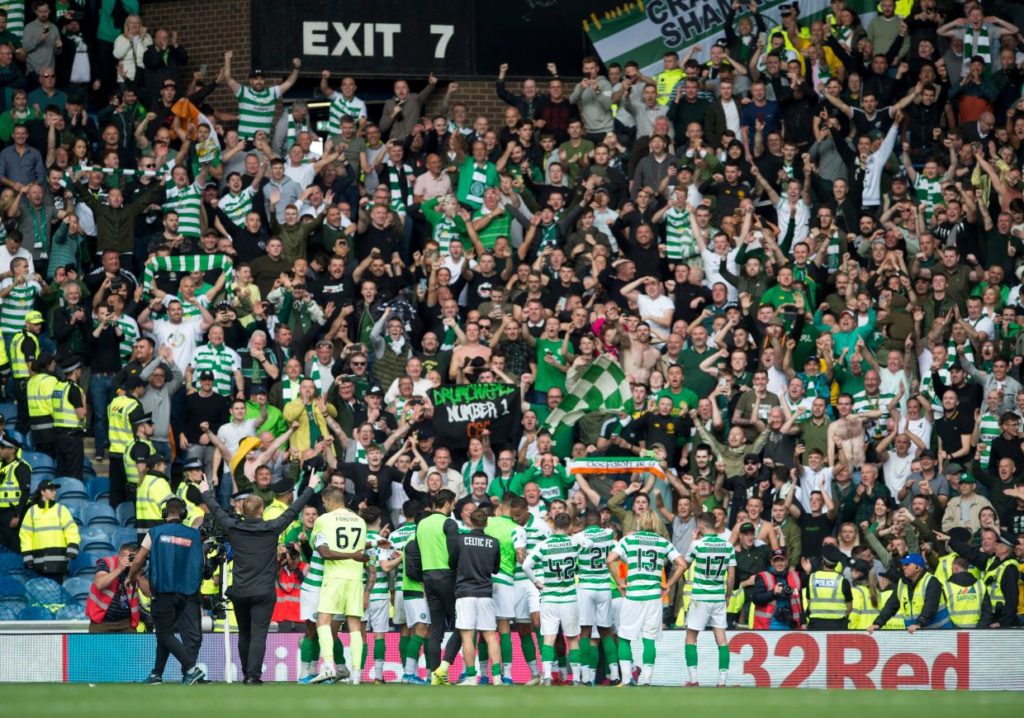 The atmosphere is diluted as the away fans struggle to be heard amidst the huge home support and the home support are more passive as a result. A great fixture has been reduced to a game on the TV for so many that were previously willing to shell out £50 twice a year.
The Board at Rangers no doubt had become embarrassed at Celtic winning and celebrating at Ibrox. They also believed that they would be able to gain an advantage by locking out over 7000 Celtic fans whilst leaving those that are fortunate enough to get a ticket in a corner between the baying masses.