Giorgos Giakoumakis joined Celtic during a hectic summer of recruitment as new manager Ange Postecoglou tried to assemble a squad capable of closing the gap on theRangers, who finished over 20 points ahead of Celtic during the worst season we have endured since the turn of the century.
When the Greek striker signed for Celtic his arrival didn't set the heather on fire amongst the fans, even though he was coming to the club as the following seasons top goalscorer in the Dutch Eredivisie. This was even more impressive since he didn't do it while playing for one of the giants of Dutch football such as Ajax, PSV or Feyenoord, but instead he achieved it while playing for VVV-Venlo, a team who ended up being relegated despite their strikers best efforts.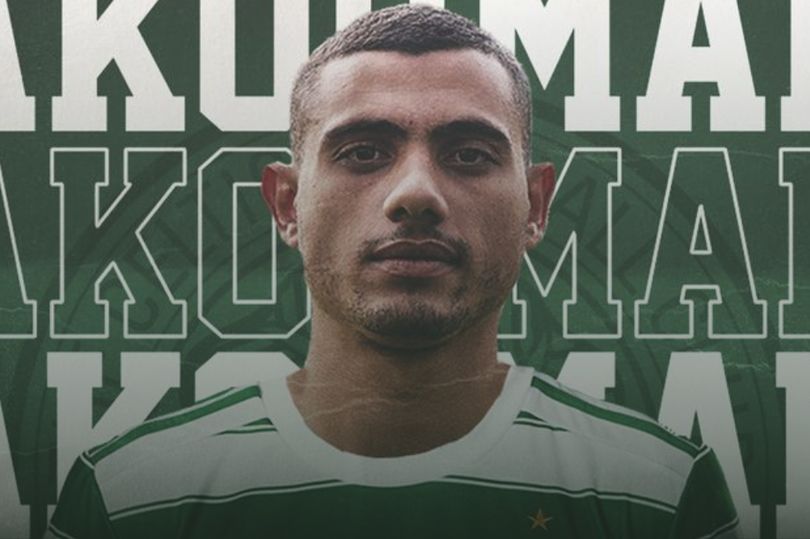 Having not trained with VVV-Venlo that summer, Giakoumakis arrived at Celtic having missed out on the club's pre-season which meant he would require time to get his fitness levels up to where it needed to be to impress a manager who expects his players to put in 100% effort each time they take to the pitch.
The first half of the season was difficult for the striker as he tried his best to get his fitness levels up while also battling niggling injuries that seemed to curtail him everytime he felt like he was nearing peak condition. Once he got over those set backs Giakoumakis showed the Celtic fans exactly what he could do, ending the season as the Cinch Premiership joint top scorer with Ross County's Regan Charles-Cook. The 13 goals he scored came from only 11 starts and 10 appearances from the bench. Impressive stats for any striker.
The great news for Celtic fans, and a thought that will strike terror in the minds of fans from other teams in Scotland, is that the Greek international reckons we have only saw around 70% of what he thinks he is capable of. He states that with a proper pre-season he will be ready to come out of the traps stronger next season and wants to be next season's top scorer in his own right.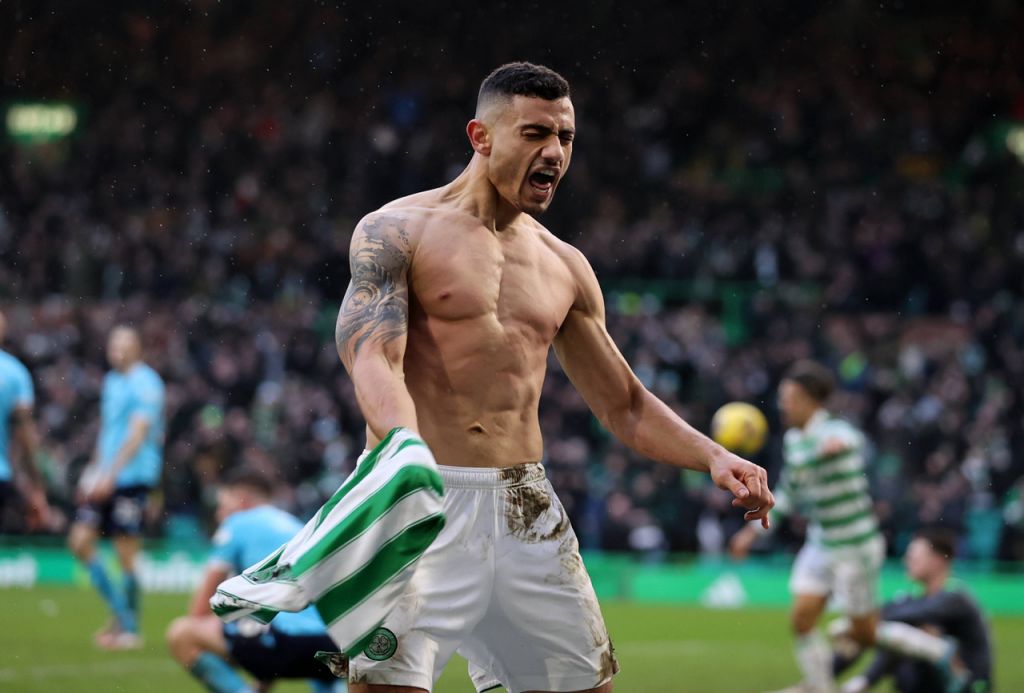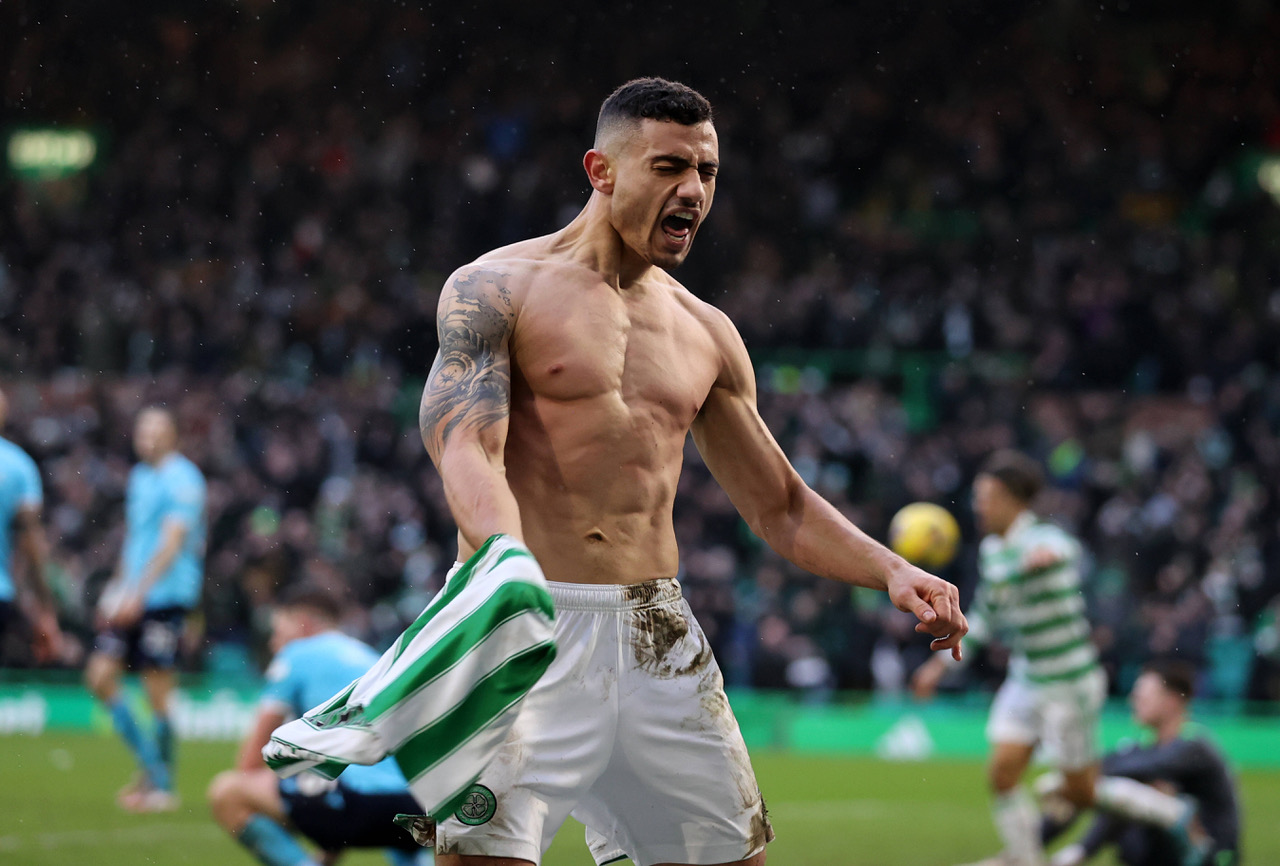 He said, as reported by the Scotsman: "Of course I will be better next season. Right now I feel I've maybe shown 70 per cent as I didn't feel fully fit or healthy in the first six months. It will be totally different when I get a full pre-season. I hope next season is going to be amazing. Finishing top scorer [on my own]is one of my targets. First of all it's about winning titles with the team, and then it's being the top league scorer.
"I think if I didn't have those injuries or lack of pre-season I would have been one of the favourites [to do that by myself]. I would have loved it because that is really satisfying. I am confident about next season because of the players around me. You need them to be top goalscorer – because someone has to give you it".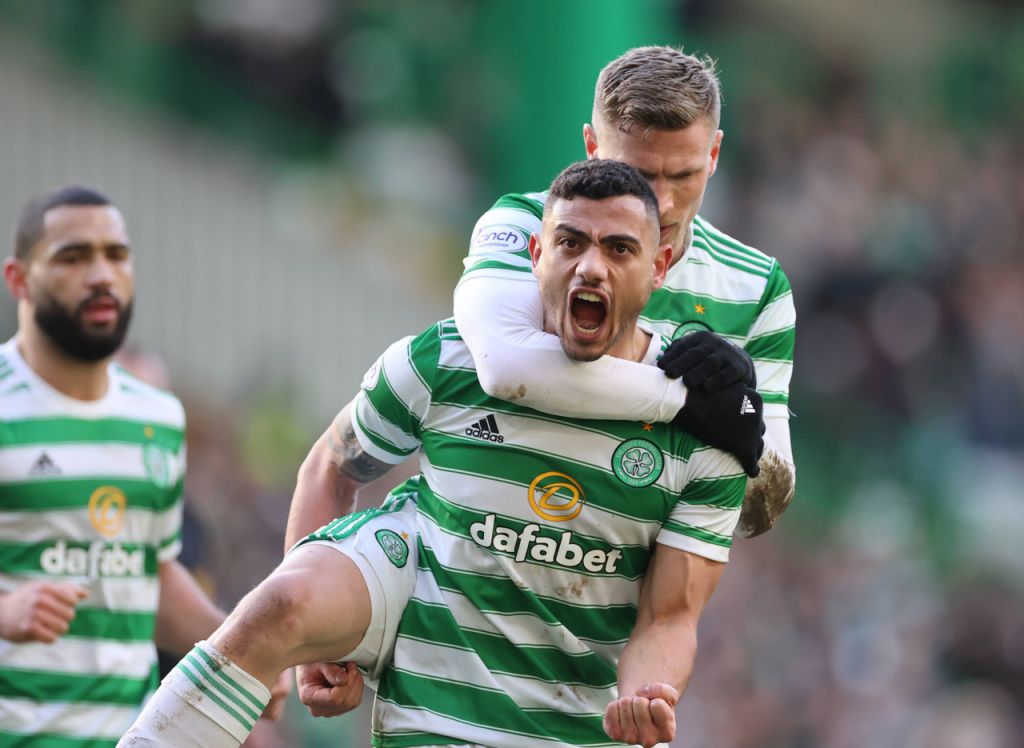 Giakoumakis goes on to praise his teammates who supplied him with goalscoring opportunities throughout last season, and is confident that this will continue next term. He also had high praise for his manager and fellow countryman Ange Postecoglou, stating he has learned so much from him during their time together at Celtic.
"I have a lot of confidence in my team-mates and know I will have a lot of chances. It's about making sure you are clinical. [And playing for Ange Postecoglou] is something really special for me [with his background]. I've learned so many things from him and really improved. I can see the difference in my body and levels after just one season. Year after year it can be even better. I'm really happy to work with him as he's helped us a lot."
While Giakoumakis toiled during the earlier part of the season, the Celtic faithful took one player to their hearts more than any other as their new Japanese striker Kyogo brought a spark to the Celtic attack that was so badly missing at times during the previous campaign.
Luckily for Celtic, just as Kyogo went through his own injury turmoil Giakoumakis was returning to peak condition and was ready to step in and pick up where the Japanese striker left off, providing the goals that would eventually see Celtic claim the league title they so desperately craved. Giakoumakis thinks it would be interesting to see how the pair would connect if played together next season.
"We haven't played a lot together for different reasons but it would be really nice, and it could work," said Giakoumakis.
"We are so different in our styles of playing. He's a little guy with great movement, doing a lot of running down the sides. Perhaps we could have a good partnership. I think it works so well for the team because we are all so different. There are exciting times ahead."
Pairing Giakoumakis and Kyogo up front at times next season may well be something that Postecoglou is considering, although the Australian rarely wavers from his usual formation which utilises just one up top with two fellow attackers cutting in from the wings. I imagine however that seeing the Australian manager pair his two best goalscorers up top is something that would evoke great excitement from the Celtic fans.
I doubt I am the only one who has imagined the two of them leading the line in a similar manner to Larsson and Sutton did back in the day. If they were even half as good playing together as a partnership as that pair were it would certainly be a sight to behold.
Conall McGinty
GET YOUR INVINCIBLE T-SHIRT NOW FREE WITH MATT CORR'S BRILLIANT BOOK
You want one of these? It's completely FREE when you purchase INVINCIBLE from Celtic Star Books website, just click on the t-shirt below to order your copy and when you do select the size you want from small, medium, large, XL or XXL and add that after your name so we'll know which size to send you…