DOES it get much tougher? The Celts are back to the grind before half your work has even taken their summer holiday.
For the few hardy Bhoys who headed for Sarajevo with only a spare pair of shorts and a change of Hoops we had a biblical downpour to make them feel like the first leg was in Glasgow after all. Much respect to those who made the journey. Nae luck if you were hoping to top up the tan.
On top of that Lenny had every supporter scratching their head with the defensive line up. Ajer to right back. Bitton to centre half and Boli in for a debut. You might have seen two out the three but no-one bar Lenny would have predicted Bitton in at centre half. I didn't see that one coming at all.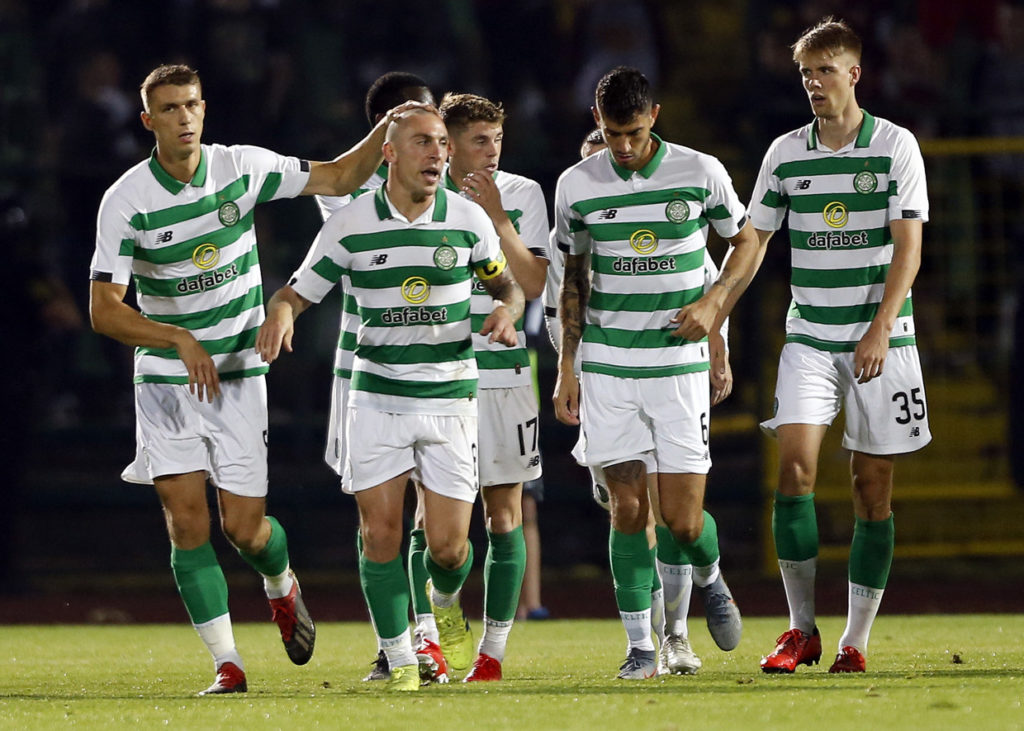 First things first and as I write this I don't know, but if Anthony Ralston was fit enough to take his pre-season place at right back in Lenny's first competitive match then it's one of two things. The lad isn't quite trusted yet or Lenny is sending a message to the board to get the right back position sorted.
If it's the former then Ralston's confidence will have taken such a knock that we're not likely to see him in much first team action as the season starts. If he's not sent out on loan then maybe it'll be a permanent transfer now. A big call in Lenny's first match.
If it's a message to the board Lenny has taken the bull by the horns and laid down his demands. In short he's saying, it's a good start getting 3 players in but I need 2 right backs. Stop playing at it and get them in. We've been linked with enough and we know a few are available. We also know we've had intensive competition for our targets but we need to back Lenny here. The board need to get a first choice in at least and we need it now. If Ralston isn't even accepted as cover then the issue is now doubly important.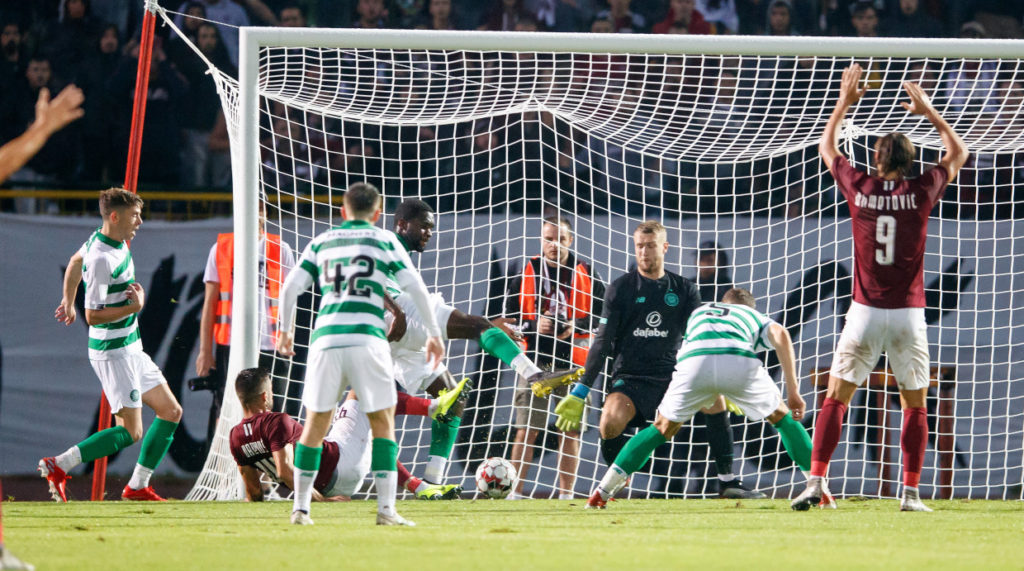 Playing Bitton at centre half also smacked of Lenny flexing his muscles. Three Central defenders is not enough especially if one has to be played at right back to cover the recruitment blind spot.
Three more players is the clear case for the defence. It is the message from a manager who isn't shying away. If you've employed him for the 9 and the 10 and for European progression he's just told you where the gaps are. At the back.
Further forward we looked competent. Brown and McGregor battled well and by the time we scored the equaliser, middle to front we'd already exerted control.
The goal lost was a breakdown in communication from Celt's usual Achilles heel. Set pieces. There is time to address that once a settled defence is in place. Tonight there were excuses for it as square pegs in round holes resulted in uncertainty at times. Perfectly understandable.
Wide left Mikey Johnston grasped his chance in an attacking midfield. The guts and determination to fashion his opportunity was only outstripped by the stunning finish to cap off his sheer graft. Are we starting to feel this lad is going to kick on this year?
???? "MAGIC JOHNSTON" – @chris_sutton73

???? Mikey Johnston with a magical equalizer for Celtic! pic.twitter.com/vgyKg5dURP

— Premier Sports ???? (@PremierSportsTV) July 9, 2019
It will have boosted his confidence to not only be chosen, but to be chosen in Sarajevo away from home. It's his shirt now. We can only hope his injury isn't serious enough to already have him side-lined.
On the right Forrest tried his heart out. He was unlucky with a sojourn into the box that saw his shot with the outside of the right foot go just wide. You could argue his left foot may have been a better choice to execute but we've seen him finish those before so no complaints here.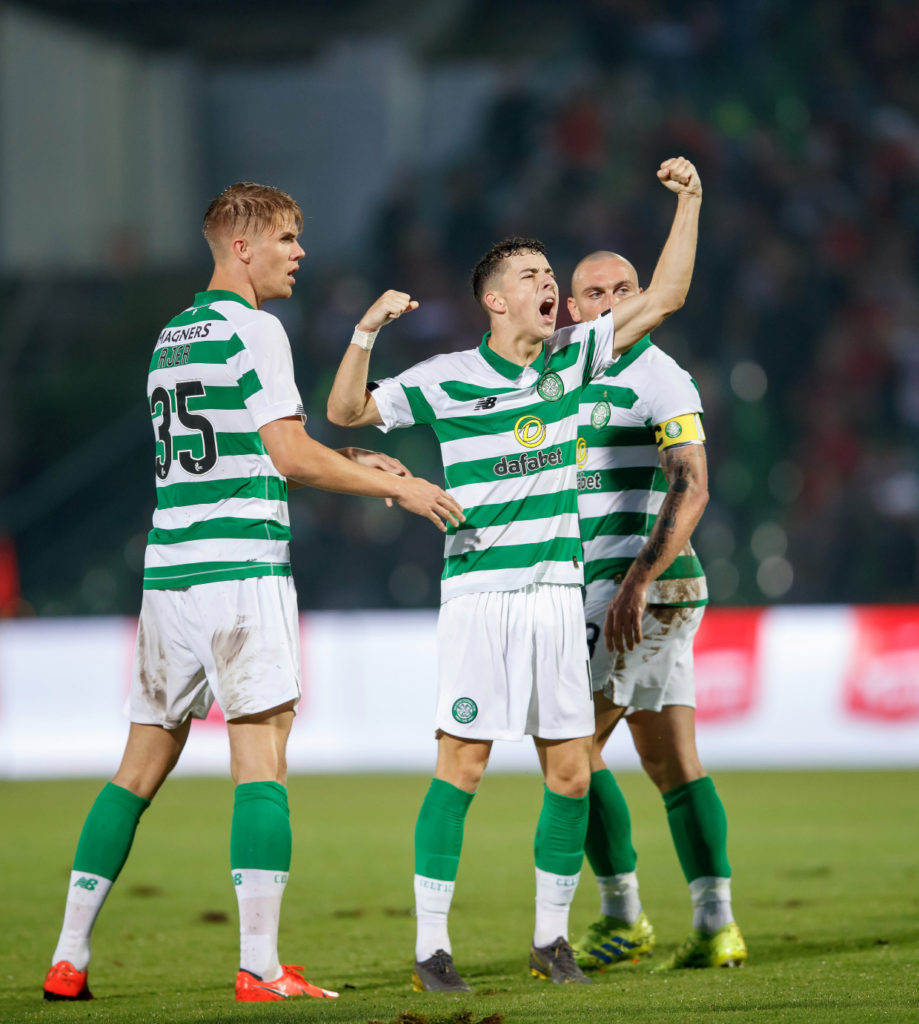 The second half started perfectly with French Eddy scoring a goal that shows his so called languid, laid back approach to Centre forward play has its clear advantages.
While every Celtic fan's heart raced as the opportunity arose his own slowed down to the shallowest of beats as he strode in and calmly picked his spot. Starved a little of service for the first half hour, for the final hour he worked himself into the ground.
He was simply superb tonight for work rate alone never mind his goal or the late chance when he cut in from the right only to see the keeper save his effort saved. I think tonight was the first time I've seen him put his hands on his knees and look like he'd felt it. He'll be at least able to excuse the sweat as rain, and his reputation as the chilled out front man remains in place.
We had enough time for Scott Sinclair to show, whatever anyone thinks of him we simply cannot do without his contribution in the final third. Be it goals or assists he regularly delivers, his back heel finish was a timely reminder that if we can refuse 9 million for Boyata in his final year we sure as hell can refuse 2 million bids for Sinclair. We're not exactly spoilt for talent on the left however between Mikey and Scott Sinclair we've got enough to start the season.
A special mention for man of the match Kris Ajer. Out of position but never out his depth. There was a heart in mouth moment when Sarajevo claimed for a penalty but replays showed he'd won the ball even if the follow through was a worry. The big man was immense. Job done defensively he offered an outlet going forward and was also unlucky to see yellow for a follow through on a Sarajevo defender. He'd clearly been fouled in the build-up himself but an otherwise competent referee on this occasion sided with the howls of derision from the home crowd.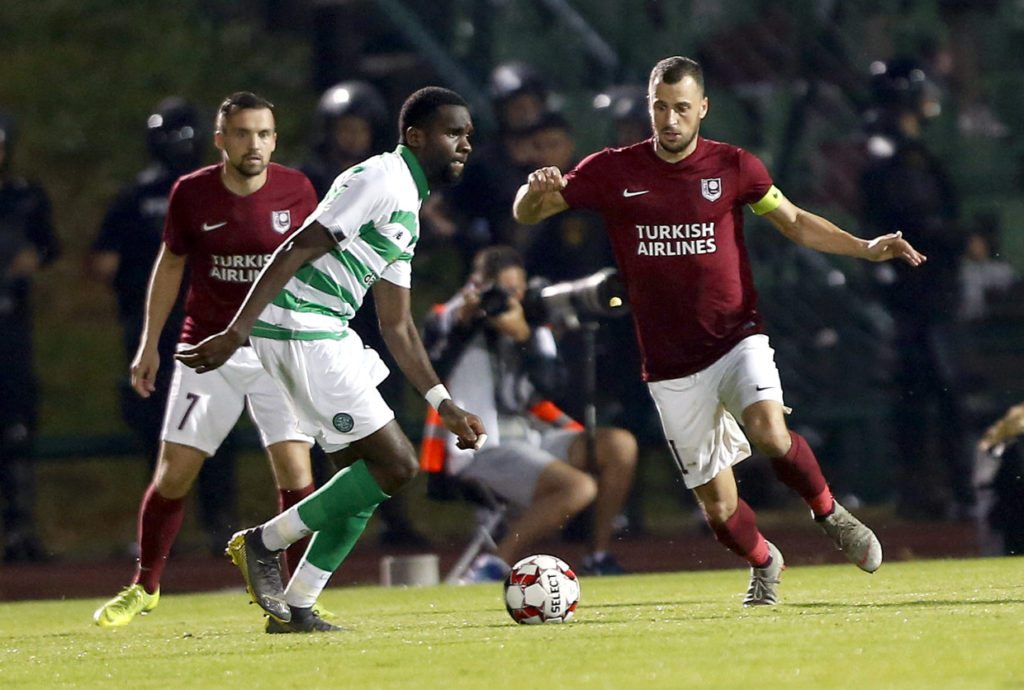 Until going off injured it was also a mightily impressive debut at left back from Boli Bolignoli. Its early days but at least he looks to have stamina, strength and a willingness to get forward. Too soon to judge of course but he looked the part.
Ryan Christie also deserves a mention. His horrific injury looks consigned to the past and he showed for the ball at every opportunity. He understandably tired towards the end but as for every man from 1 to 11 he can be proud of his performance tonight.
Scott Bain's first half stop shouldn't be underplayed when it came to the final result. It was massive and we'll need a keeper who can pull moments like that off as we try and navigate this qualifying campaign.
A last word to Jozo Simunovic. Jozo didn't let any pressure get to him considering where he was playing. His conceding of the corner that led to the goal could have seen him wilt under the pressure of playing in a County he'd only recently turned his back on. He didn't let himself get caught up in any of that and deserves massive praise for it.
In tough conditions and a rough night it came down to a game game for scrapping and a game for character. All of our players showed they had that character tonight.
In the first competitive game of Lenny's tenure we've got a 3-1 win away from home in Sarajevo coming back from a goal down. Not bad at all.
It looks like we won't lack for facing up to a challenge. This bodes well. We all know what we'll face this year. We've just met that first test head on and won well.
I'm proud of each and everyone one of them tonight.
Niall J
The Celtic Star's Man of the Match tonight was Mikey Johnston – here's his post match interview…
And here's what the manager Neil Lennon had to say after his side won 3-1 away in Sarajevo.