PLAYING for Celtic in Europe for the second time was infinitely more enjoyable for veteran goalkeeper Dorus de Vries on Thursday evening.
After suffering the indignity and humiliation of losing 7 on his debut on the European stage for the Hoops in Barcelona last season, De Vries had to wait 18 months to get given the gloves for a big European occasion and when it came on Thursday he had one of the quietest nights of his career playing in probably the noisiest arena in Europe.
In fact, the Dutch goalie who Brendan Rodgers signed from Nottingham Forest remarked afterwards on just how clean his gloves were. Other than one save in the first half he had nothing to do all night, such was Celtic's dominance over the highly fancied, richly assembled Zenit St Petersburg side.
Yet at 37, De Vries has enough experience in the game to expect a much busier night this Thursday in the return leg.
"Playing against Zenit meant a lot because the atmosphere at Celtic Park is amazing, especially on European nights.
"I'm 37 years of age, but I still enjoy it like a little kid," Dorus said.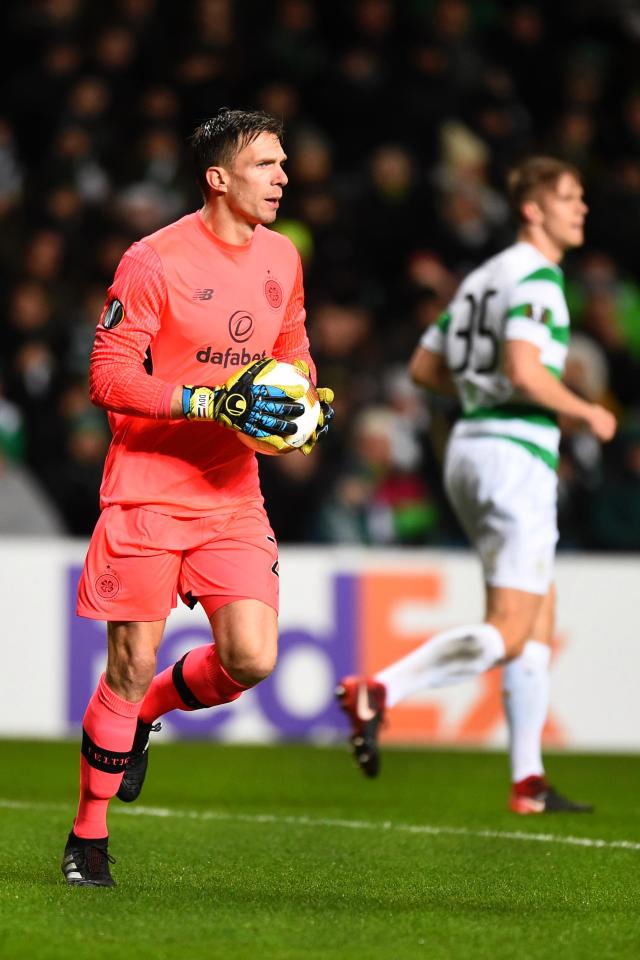 "From the first minute, with the crowd behind us like that, it gives us a great boost and a great lift. It pushes everyone's level up, simple as.
"When you walk onto the pitch and see the full stadium and everybody singing, what more can you ask for as a footballer?
"These are the stages you want to be involved in and these are the games you want to be play in, especially with these players in front of me because it's a joy to play with them.
"With this crowd as well, what do I have to complain about?" the veteran goalie asked.
"Of course, I worried I would never sample it because I was sitting on the bench for a long time. It might be that your chance has gone and that's it.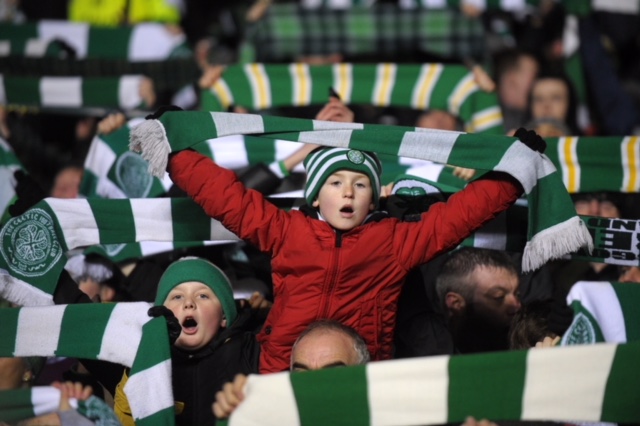 "But I'm the type of guy that wants to stay as professional as I've ever been.
"Especially as you get older, you try to maintain your body and your physical shape as best as you can.
"I'm really fortunate with my discipline. I try to stay on top of my game and that's what you've got to do.
"Craig Gordon wished me and everyone else good luck and that is key for us. We're a team. It's not only 11 guys that win it because throughout the season we play 60-odd games.
"It's a lot and you need more than just 11 players. You need everybody out there."
De Vries, like probably the entire Celtic support, was surprised that the Russians were unable to lay a glove on a Celtic side that was back to its best, probably for the first time since the win up at Aberdeen in the autumn. The side was exciting to watch again, and how the support loved it!
"My gloves are pretty clean still! I just had that one save to make in the first half," Dorus revealed.
"Was I surprised at that? When you look at the opposition, they're a great team and have a serious threat from set-plays.
"But every player plays their part, no matter how long you might be involved.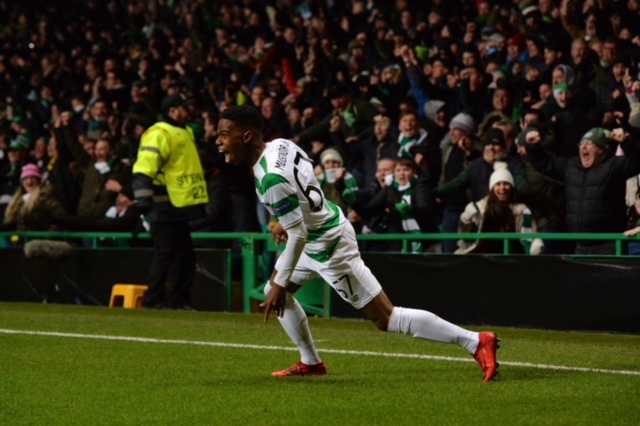 "Charly Musonda came on and had a big involvement in the goal, so it is about how big your impact is.
"It's the same for me as a goalie. You might only have one moment, but you are going to be judged on that moment, so you have to be ready.
"You have to make sure you are there for your team-mates. They help me out and I help them out as well.
"We knew exactly what Zenit had to offer, but the guys in front of me played really well. They kept their concentration at high levels and they were mature.
"I thought it was a great team performance from the first moment on," De Vries stated.
The biggest challenge of the season is probably what Celtic face on Thursday night in St Petersburg. The Russians are currently licking their wounds on their training camp just outside of Rome and Roberto Mancini will be looking for ways to exploit Celtic who have seldom in recent times produced away from home in European competition.
De Vries accepts that the tie is far from over.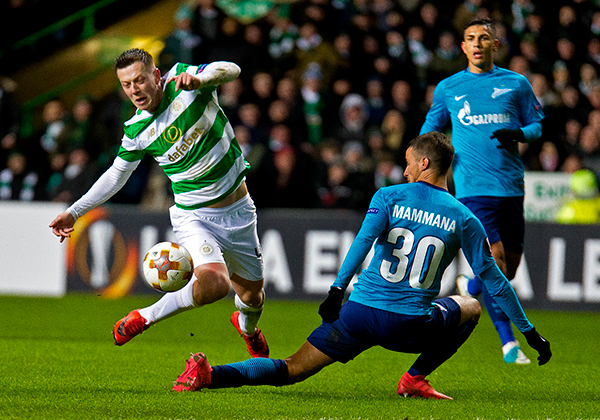 "It's in Europe and it is two legs. We know tournament football is a different type of football, it's cup football.
"It's really important to do well in the first leg and set yourself up for the second leg so you still have a chance.
"I still think Zenit are a really good and strong side, but Thursday was a great performance from everyone, especially in our tactics, which were spot on.
"The tactical side from the gaffer went really well and he will make sure we are set up properly for the second leg because that's going to be a tough game," he said.
Rodgers certainly did out-think Mancini on Thursday and the Italian will be looking to pull an ace or two from up his own sleeves on what will be a bitterly cold evening on Thursday. Those hardy 600 to 700 Celtic supporters making the journey should wrap up.
De Vries remains confident and recognises the importance of having a lead and a clean sheet to take to Russia. There is certainly a quiet confidence about the squad ahead of the return.
"It's hard to say right now how that will go tactically, but we are in a good position.
"In the second leg it's going to be important to keep those concentration levels as high as possible.
"Everyone will have to be at the top of their game. That's the stage we are at now in Europe. You have to be wary of everything that can happen.
"Zenit have got some great individuals with great quality and I'm sure they will get better the more games they play.
"But the most important thing is to stay as focused as we did on Thursday.
"That's what we've shown domestically in the period I've been here, but you have to stay on top of your game. That's going to count in the second leg."