THE very personal abuse suffered by Scott Brown as he left Ibrox still continues to occupy the media's agenda. Yesterday the Celtic captain answered a few questions on this subject before telling the hacks to move on. They did so, well sort of, returning to get the dig at social media comments out of Broony.
Scott Brown just wants to get back to the football. He made the point that he's been suffering this sort of abuse for around 12 years, since the loss of his sister to cancer, and he showed his appreciation for the support he's had from both sets of supporters and acknowledged that the Rangers Managing Director Stewart Robertson emailed an apology on behalf of the Ibrox club.
Today it was the turn of Neil Lennon to be asked about the matter.
— Li'l Ze (@LilZe85) September 13, 2019
"I applaud Rangers for the swift action they took and the support a lot of their fans have given to Scott – but it's got to stop," the Celtic manager said at today's Media Conference, which will be up on You Tube later today. Remember the club needs to hits as we're apparently lagging behind.
"There's no call for that. And we're talking not only here in Britain now but there seems to be an uprising in a lot of racism.
"It's rearing its ugly head. We have a sectarian problem here, we know that. Ninety-five per cent of supporters are really good and like Scott said yesterday, he doesn't mind during the game.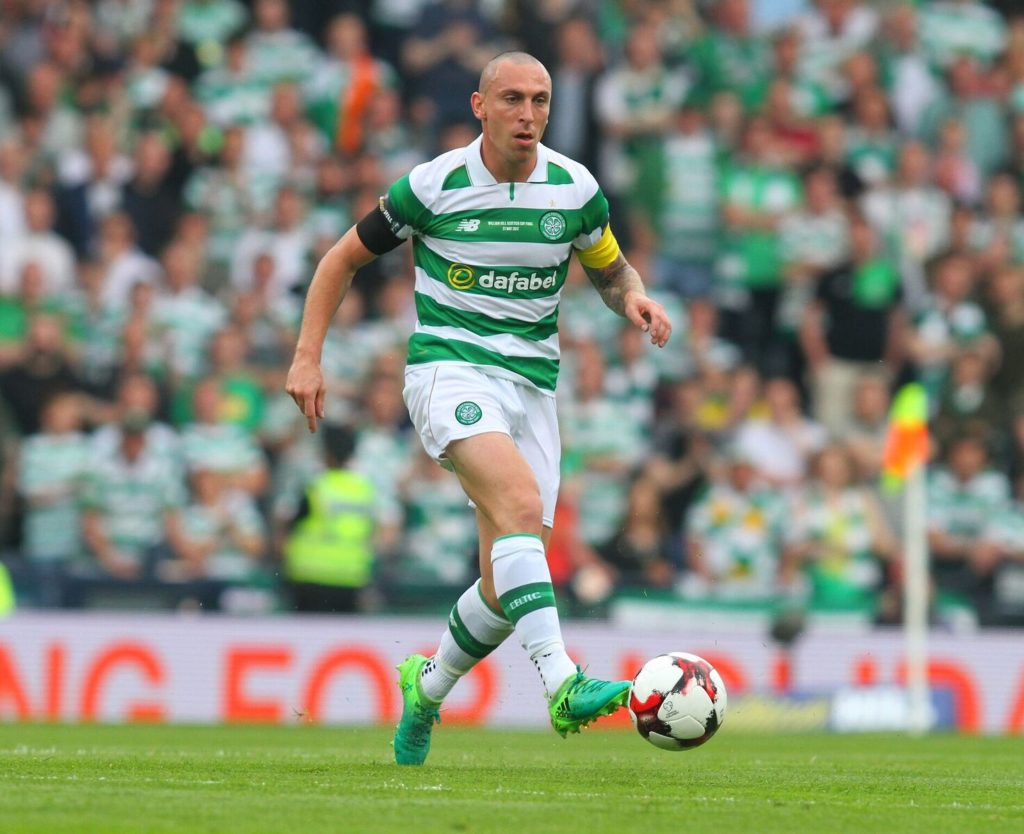 "But when we're out in the streets trying to live our lives not at a football ground, they have no right to insult or abuse people in that manner in any capacity, never mind in a football capacity.
"I don't know what I'd have done. Scott's a lot more mature now," the Celtic manager said at the club's Media Conference, as reported by Daily Record.
Yesterday we warned against making this just a Rangers bashing story as we have our own young idiots among our own numbers, and we mentioned the dreadful, Lee Rigby chants you occasionally hear.
Last night this point was sadly proved to be correct when a young idiot posted the most vile message about Fernando Ricksen, and Nacho Novo is now demanding that Celtic take action to ban this moron. The Celtic Blog's excellent group on Facebook featured this post and roundly and emphatically condemned the idiot who posted it.
In the summer one of the young boys on our supporters bus posted an image of himself on holiday on the supporters club's WhatsApp group. He was showing off an offensive tattoo (a temporary one thankfully) that he'd got on holiday and presumably thought he'd get some attention by posting it to the Group. If he thought that would be positive though he was in for a shock as everyone told him he should be thoroughly ashamed of himself. Industrial language was used. The boy has not been back on the bus, perhaps a wise decision judging by the outrage caused.
Novo's remarks are worth mentioning. "I'm absolutely disgusted that wee p**** can speak about someone who can't defend himself.
"I hope the media put this comment in the papers because when a comment was said to Scott Brown about his sister it was front page news so I hope Celtic do the same with that wee b****** and ban him for life.
"We don't want any favours from anybody but we just want justice," the former Rangers player said, as reported on Scottish Sun.
Whether Celtic can ban a random Facebook user – who may not even be a season ticket holder – from Celtic Park is doubtful. Surely though Facebook should be closing his account if he's not deleted it himself of course.
BACK TO FOOTBALL
Anyway onto the football, and Neil Lennon confirmed that Nir Bitton will be out until next month, Jozo Simunovic is selling a specialist for his latest knee problem and Mikey Johnston, as we already know, has a groin strain that will keep him out of the trip to Hamilton tomorrow.
— Li'l Ze (@LilZe85) September 13, 2019
If that's the bad news then the good news today is that Neil Lennon has confirmed that Tom Rogic is now fully fit and ready to go.
"The internationals have come back all fit and well. The only absentees we have are from the fallout from the Rangers game.
"Nir is going to be out for three weeks with a hamstring strain and Mikey with a groin injury. Jozo has the ongoing knee problem as well, so he is seeing a specialist today.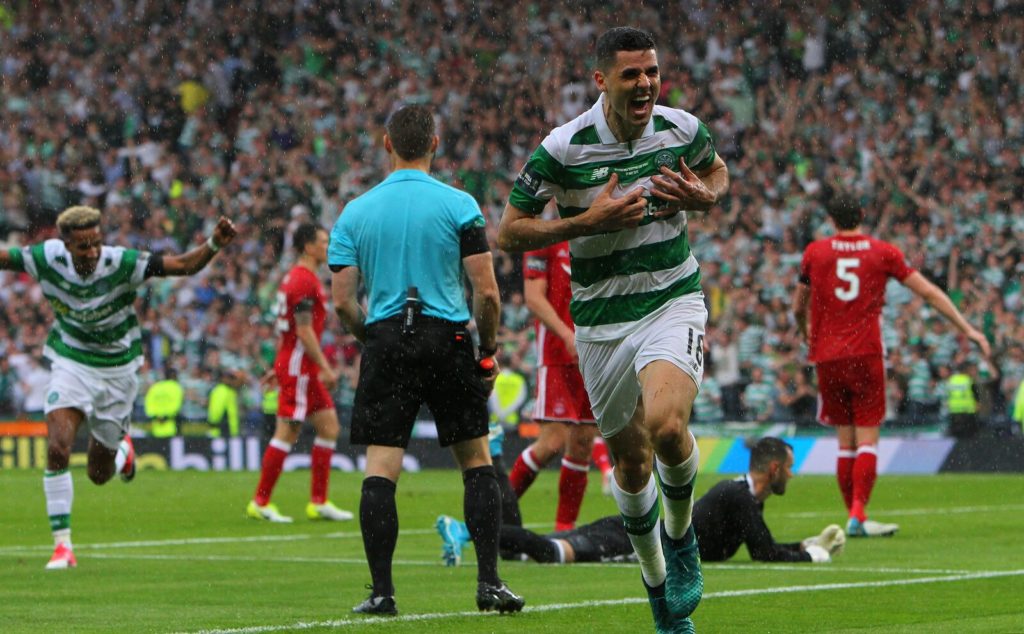 "Tom Rogic is fit now. That's a welcome boost, a player of that quality. Kris (Ajer) is fit as well so he will be in contention. It's great to have that strength in depth," the Celtic manager said.
He also noted that the Celtic players subjected to the Steve Clarke's 'unfair' training sessions have all returned in perfect condition, fully fit and ready to play, unlike poor Ryan Jack.
The Celtic manager had three players who played in the Glasgow Derby then had the 11k workout less than 48 hours later. Yet James Forrest, Ryan Christie and Callum McGregor all seemed to stand up to the international training schedule fine.
"They had the game, they were straight to the hotel, maybe a recovery day and then into the training.
"Maybe Steven (Gerrard) has an issue with that because of Ryan's injury but thankfully we are injury-free from that," Lenny said at the club's Media Conference as reported by STV.
Here is Neil Lennon's Media Conference…
Meanwhile here are all of Celtic's goals away to Hamilton since the Lanarkshire club arrived back in the top division.
All of Celtics goals away to Hamilton since they returned to the top flight. pic.twitter.com/CRK7xGGdvG

— Li'l Ze (@LilZe85) September 12, 2019
ALSO ON THE CELTIC STAR TODAY…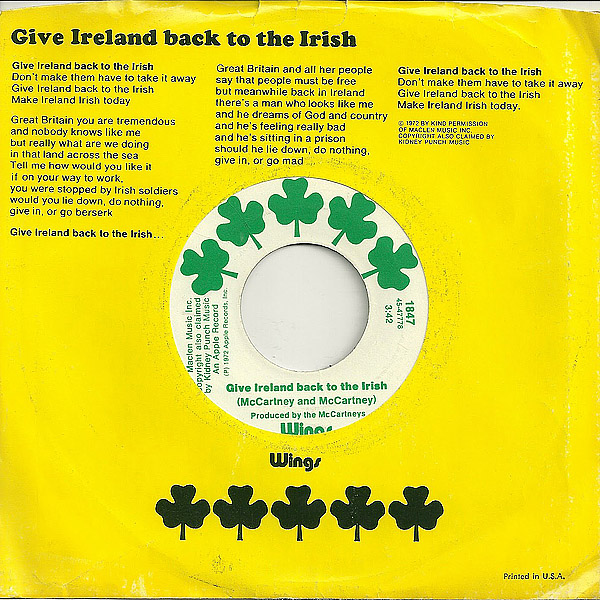 Sir Paul McCartney's Brexit Back-stop Buster, Celtic mad Sir Rod Stewart, Johnny Mac and the Faithful…see HERE.
New Deal for Edouard as Broony reveals how French striker Spooked the Rangers…see HERE.