YESTERDAY Celtic announced that John Keane has retired as Director and Honorary Chairman of Celtic Football and Athletic Club. Speaking to the official Celtic website John Keane said: "It has been an honour and privilege to be part of Celtic, a Club I have loved so dearly all my life. I would like to thank Dermot Desmond, Ian Bankier and Peter Lawwell and all other directors, past and present, who have worked together and so tirelessly in the best interests of the Club.
"I also wish to pay tribute to all other staff at the Club and, of course, our supporters who give so much to Celtic and make it the wonderful institution it is today. I will always be a Celtic supporter and I wish the Club nothing but continued success for the future."
It's well worth quoting The Celtic website's tribute to John Keane.
"John should forever be regarded as one of the Club's saviours and, for that reason, all Celtic supporters owe John an eternal debt," the official site noted.
"In the 1990s, an immediate £1million was needed to save Celtic from the ignominy of administration. To avoid such a catastrophe, John pledged this amount to the Club. Thanks to John's contribution, trading was maintained, the wages were paid and administration was averted. The rest is history.
"John then went on to back Fergus McCann's takeover with further crucial investment. Now, both as supporter and investor, he enthusiastically endorses the stability and commitment that Dermot Desmond has brought to the club, making it the force it is today.
"A man of true humility and dignity, and a lifelong Celtic supporter, John played a hugely significant role in preserving the Club's history, success and, above all, continuity. John played a pivotal role in saving Celtic for us all.
"John has served as a non-executive director of Celtic Football and Athletic Club for well over 20 years, and his crucial role was recognised at Celtic's AGM in 2013, when he was confirmed as the Honorary Chairman of CFAC.
"In August 2013, John was given the magnificent and highly deserved honour of unfurling the League Championship Flag, a moment we know will always be very dear to John and his family.
John now stands down from the position of Honorary Chairman of CFAC to enjoy his retirement and in this everyone at the Club wishes him well."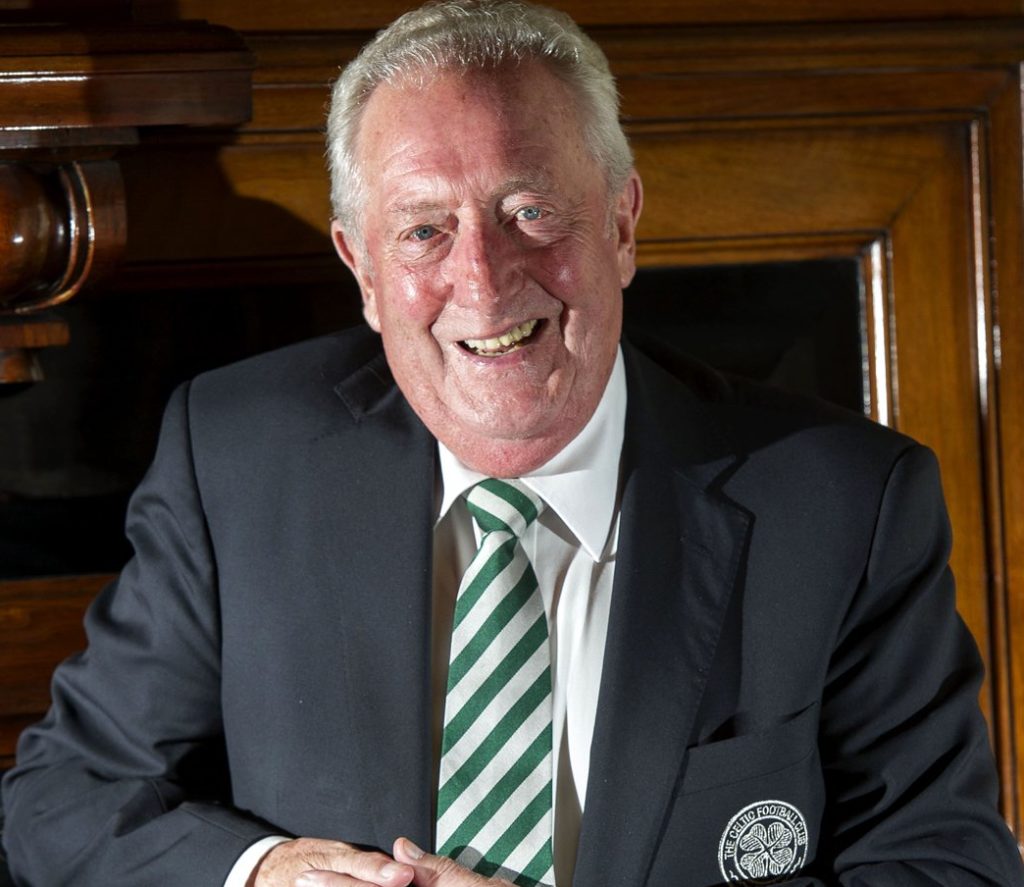 VIEW FROM THE BOARDROOM
Celtic Chairman Ian Bankier: "When the Club's very survival was in doubt, John was there to play a crucial role and he is someone who should forever be regarded as one of the most important figures in the Club's history.
"I know with John standing down from the Board, our supporters will take this opportunity to applaud the fantastic contribution of a great Celtic man and join me in wishing him well on his retirement.
"I know, too, that John will continue to support the Club as passionately as he always did. John will always be a friend of the Club and we sincerely thank him for all he has done for Celtic."
Dermot Desmond: "John has been a lifelong, passionate and steadfast supporter of our great Club. He came to Celtic's rescue in its hour of need. I wish John well in his retirement and thank him for his enormous contribution."
Celtic Chief Executive Peter Lawwell: "I would like to thank John sincerely for all he has given to the Club over such a long period. He has been a tremendous friend and support to me personally but above all he is a man who put the Club ahead of anything else.
"He made such a wonderful contribution to Celtic in the 1990s – ultimately a gesture which saved Celtic – and ever since has been a hugely important part of the Club's fabric.
"A man always with the best interests of Celtic at heart, across more than two decades, he has provided invaluable support and counsel to the Club. As Celtic supporters, we all owe John an enormous debt of gratitude for everything he has done for the Club, in protecting our continuity, in preserving our history and ultimately in bringing Celtic to where it stands today.
"We all wish John, Kathleen and the whole family all the very best for the future."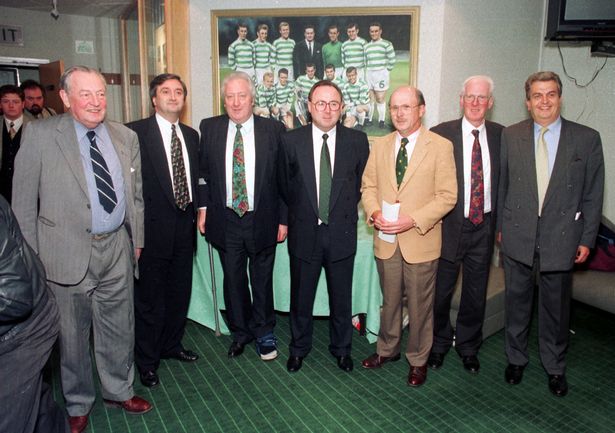 FERGUS McCANN PAYS TRIBUTE TO JOHN KEANE
"I just saw the news of John Keane's retirement as Honorary Chairman of The Celtic Football and Athletic Company. The Club owes – and I owe – John Keane a great debt. He was a major and steadfast partner in the rescue and rebuilding of Celtic," Fergus said to the official site.
"His commitment never wavered, from long before and during its darkest hour and later, when the hard decisions and hard work had to be done. Unlike some others who promised support then fell away, John was always there.
"He avoided the limelight, never claimed credit, and continued to financially support the growth of the Club without seeking personal profit. His special interest was the development of young players – and that has served Celtic well with years of onfield success.
"Like Brother Walfrid, he came from County Sligo in the 'Oppressed West' of Ireland. And he left his mark in a different way. Like every true supporter he understood what Celtic means and its importance to so many people – and was there when it counted."
SUPPORTERS' TRIBUTES TO JOHN KEANE ON CELTIC NOISE FORUM
"Every bit as crucial to Celtic as the 'bunnet' and should be remembered as Such. True Celtic man.Thank you Mr John Keane. HH" The Galway shawl
"A true Celtic man in every sense who answered the call when the forces of darkness sought to destroy us. God Bless you John Keane you will never be forgotten." Imatim
"I know the family, and know many people who worked for him over the years, still never heard anyone say a bad word about the man. Fair play to him, hope he enjoys his retirement." Benignus
"A legend who stood in the background, never sought the limelight, quietly secured the future of our club. Wish you all the best John," Kelly
"The war is over…the Rebels have won," Imatim
"Was fortunate to meet him, complete gentleman. We remember your contribution. Thank you, HH." Lmcbhoy
"Thanks for everything John," Michael Duffy.
"Cheers John hope you and the Family enjoy your Retirement. And a huge thanks from all Celtic fans. HH," JamSam67
"Agree with the sentiment guys. Well said. John Keane, Brian Dempsey, Fergus, and Dermot Desmond, who some don't appreciate, – these guys stood up/walked the walk. It's easy to judge, find fault, and look for motives, but I don't think any of these guys wanted the recognition (unlike the previous board). I think they genuinely wanted the help the club. Even Dermot Desmond now, who's worth much much more, than he was then. I think he's happy to take a back seat and only get involved when he feels things aren't up to the standard they should be. He can make a lot more money outwith football, if that was his sole intention." Ronin79
*Celtic Noise is a friendly Celtic forum where all Hoops fans are welcome to join and contribute. Signing up is quick and easy – join HERE.
SOCIAL MEDIA TRIBUTES TO JOHN KEANE
In 1994 the emotional man in this video risked £1,000,000 of his own money to keep Celtic afloat!

The vultures were circling and 107 years of history were at stake.

His name is John Keane and he is without question a Celtic legend

He retired from @CelticFC today

God bless him pic.twitter.com/eDE2A1XHTY

— Celtic Nation (@CelticNation67) July 5, 2019
The true meaning of a great Celt. John unselfishly answered the call on more than one occasion when Celtic were in a perilous position before and after March 1994. That apart he is just an unassuming nice guy & a gentleman. Happy and healthy retirement JK ☘️ https://t.co/iiZVyQMrep

— matt mcglone (@MattMcGlone9) July 5, 2019
John Keane: There is nothing to say about John Keane other than that he is a very decent man and he has earned and deserves the gratitude and respect of every Celtic fan of any age.

— Brogan Rogan Trevino (@BroganRoganTrev) July 5, 2019
John Keane, a hero and true Celtic supporter who stood up to be counted whilst others talked a good game. Happy retirement ???????? pic.twitter.com/O6SQwMZzqW

— Paul Larkin (@paullarkin74) July 5, 2019
John Keane, Key Celtic Investor during the difficult Celtic Takeover period

Retired today, good luck to him.#CelticAtoZ
Biog: https://t.co/2AOc1oZ2eu pic.twitter.com/Ur7CPFzwnj

— JoeBloggsCity (@joebloggscity) July 5, 2019
I met John Keane on many occasions. I had admired him for his work in saving the club, taking loads of personal risk. I met him often in Celtic boardroom on SPL duties. I dont think he knew my leanings. And he was always such a gent. https://t.co/ZWTgT5bEVy

— Roger Mitchell (@RPMComo) July 5, 2019
Lenny's Priorities and Targets – 'I will set standards and make demands,' Celtic boss says
'Ramsay MacDonald and John Thomson, as they shook hands with each other that day, did not know what was coming,' David Potter on 1931 Scottish Cup Final Replay