OLIVIER NTCHAM grabbed the glory and the headlines in Rome last Thursday. Odsonne Edouard received huge praise for his performance leading the line and of course getting the assist in that wonderful 95th minute in the match against Lazio, but let's not forget THAT clearance from Celtic's other Frenchman, Christopher Jullien.
Who didn't think that was a goal when Fraser Forster misjudged the cross and the ball was heading for the Celtic net to give Lazio the lead they desperately needed. Then almost out of nowhere that big, long French leg appeared and miraculously hooked the ball to safety. It was as close to a miracle as you'll ever see on a football pitch. As if the Celtic players were answers in a millisecond – and it set Celtic up for what was to come next.
Good way to finish a Great Week! 🍀👊🏽 Always stay hungry. #GoBhoys #Hoopsupsideyourhead pic.twitter.com/LdhA159zJv

— Chris Jullien.. (@Chri6ViF) November 11, 2019
It was always going to be tough coming back from the glory night in Rome to face Motherwell in the Premiership, yet getting the win was absolutely vital and the three Frenchmen all started, with Odsonne Edouard getting the opening goal in a 2-0 win (the other goal was an OG).
Jullien reflected on his eventful and successful week on social media yesterday as he now gets a chance to get a few days rest in the International break. He tweeted "Good way to finish a Great Week! Always stay hungry," and before the Motherwell game he spoke in more detail about the game in Rome and the lessons he learnt from the day he lost his cool against Livingston.
"I always say that in my life I never lose, you know? So when I lose a game I learn.
"I said to the team and the coach after the Livingston game that I was sorry because I let my emotions get to me that day," Jullien said.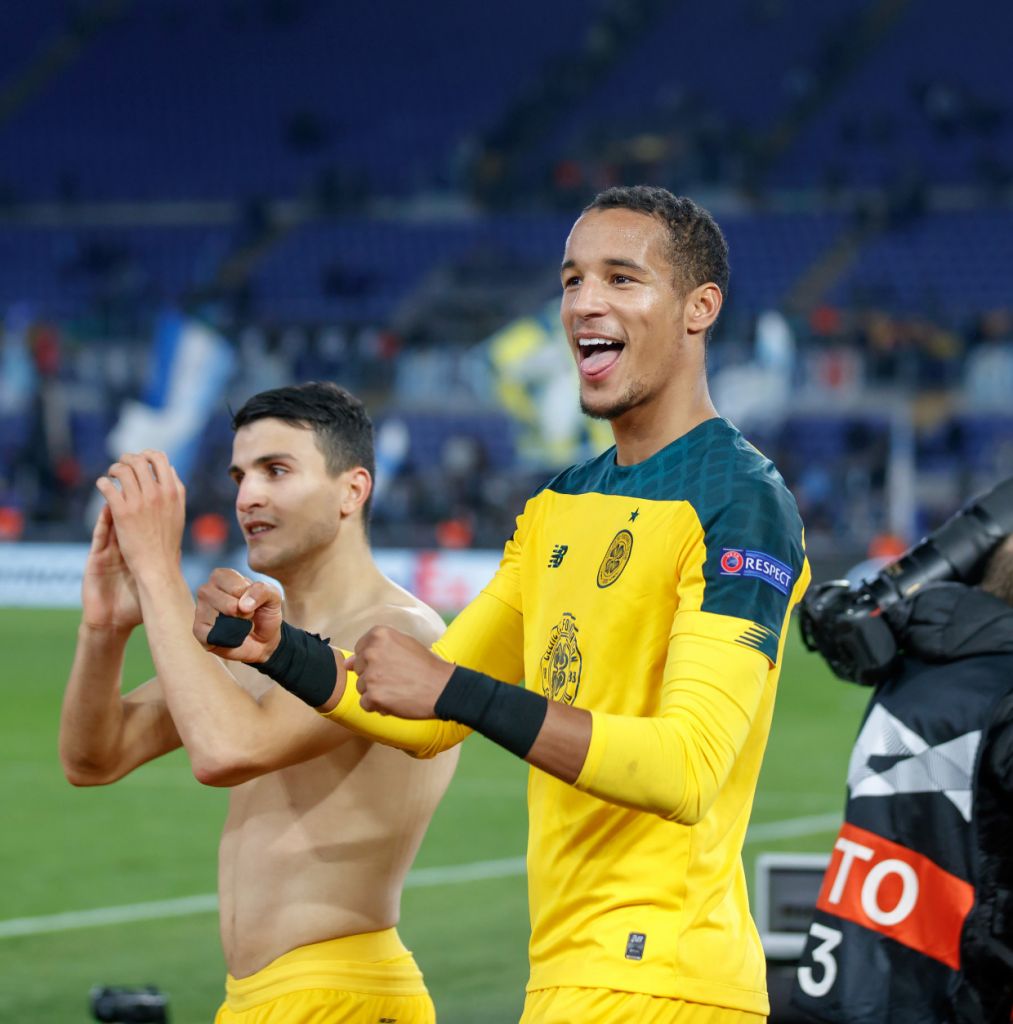 "I lost my head in the game. It's something that happened but I don't think it's going to happen again.
"Every bad thing I do in my life, every bad moment I see as an opportunity to get better.
"I have thought this way since I was young. So I can definitely say that the game at Livingston has made me stronger. It helps me every day. And it helped me in Rome," the Celtic defender told the Media, as reported in Scottish Sun.
If his Livingston memories are painful the contrast with what happened in Rome couldn't be more stark. Jullien really believes that he's walked into something very special at his new club after his £7million move from Toulouse in July. And after the win in Rome he is pretty sure that his hunch has been proved to be right.
"It's good to be part of this," Jullien said. "We know the result is historical and we will enjoy it. We don't know how far we can go. We still have two games to play and we want to win them both and finish first. That would perhaps get us a better draw in the next round.
"Every bad step this team has made, every bad result, we have just stepped back up again. We come back stronger, whether it be the Champions League defeat or the game against Livingston. We get back up, work, keep the head up.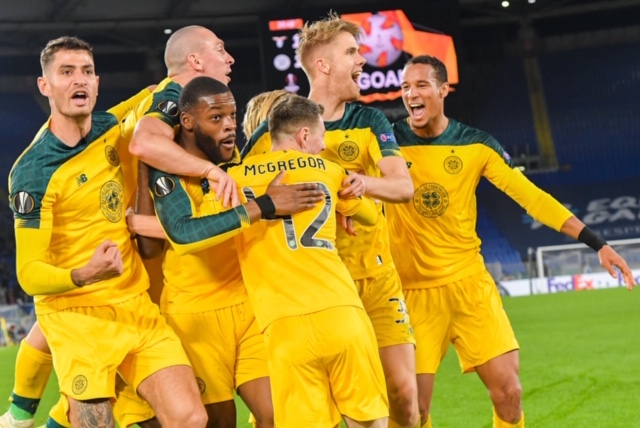 'We have a lot coming up," Jullien said noting next month's date at Hampden against the Rangers. "We have a cup final coming up," he noted. It's important and he knows it. His mind drifted back to the Lazio game, the defending, the goalkeeper's contribution, his amazing clearance and of course his friend Olivier Ntcham's dramatic winner.
"We defended well but Fraser had an unbelievable game again. For my clearance I just tried to keep my eyes on the ball. I reacted fast but that's just what I do — I try to defend.
"We all did so much work on the field and to win that way for a second time is just unbelievable," he said.
And he had to get in a special mention for Olivier Ntcham, who has helped him settle in in Glasgow and at the club.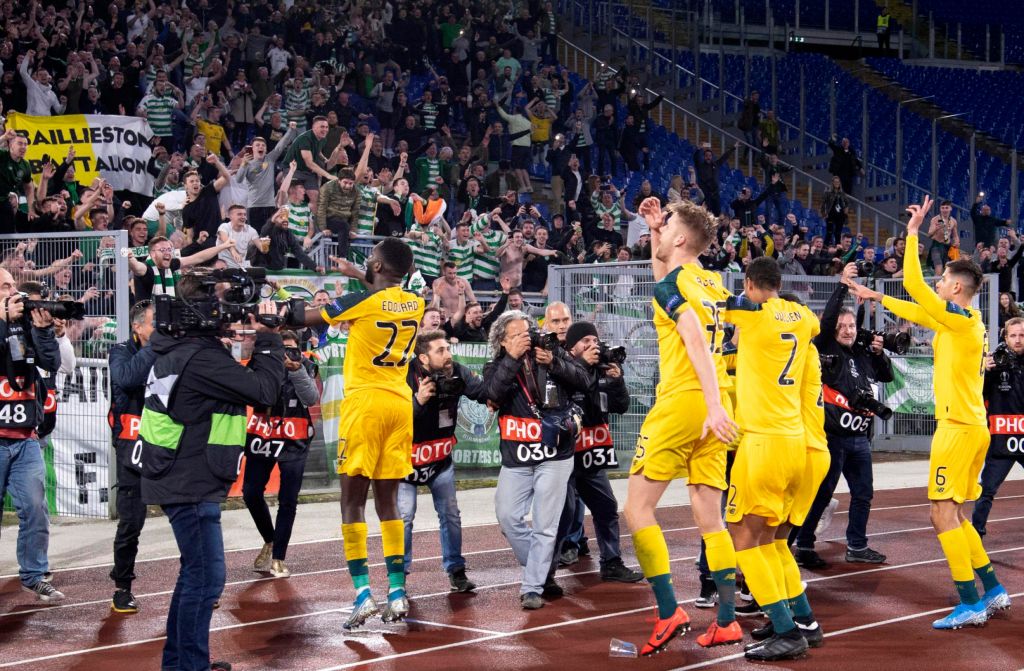 "Oli has really helped me settle here. It made it much easier to know there were some other French speakers at the club. I already knew he was a great player and a good man, so I was really happy to meet him.
"He has not been playing so much but he trains so hard every day and is an unbelievable player. To see him score such a great goal, I'm really happy for him. We all are.
"Oli has an unbelievable talent. We have a lot of good players in that team and when one player comes in like that and does something special that just makes the bond between us all stronger.
"We are really happy and strong together and it is really perfect. I hope Oli plays more for sure."
Jullien also showed genuine concern for the three supporters who were stabbed in Rome by the right wing Lazio Ultras. "I tried to be really focused on the game so I wasn't looking at social media so much, but I heard about the people who got injured.
"I hope the win can help to show the support we have for them and I hope everything will be okay.
"These fans are always at our back and to see them before the game when we came onto the pitch… when you have fans like this you can't find the words. I just send a big thank you to them and I hope the result says it all.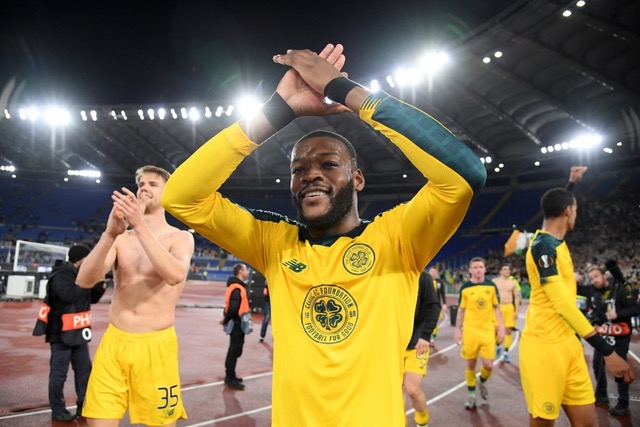 "Since I arrived I have realised that I am in something big. I am just so proud to be here. Everyone has been so good with me since I arrived. They gave me time to settle, the staff helped me get in shape.
"It's perfect when you arrive at a big club and are treated in this way. I just try to give back what they have given to me. I am close to the fans and the players — it's my job and I just try to do the best that I can."
Matt Corr's Rome Diary – 'This is how it feels to be Celtic – Magic Moments in the Eternal City'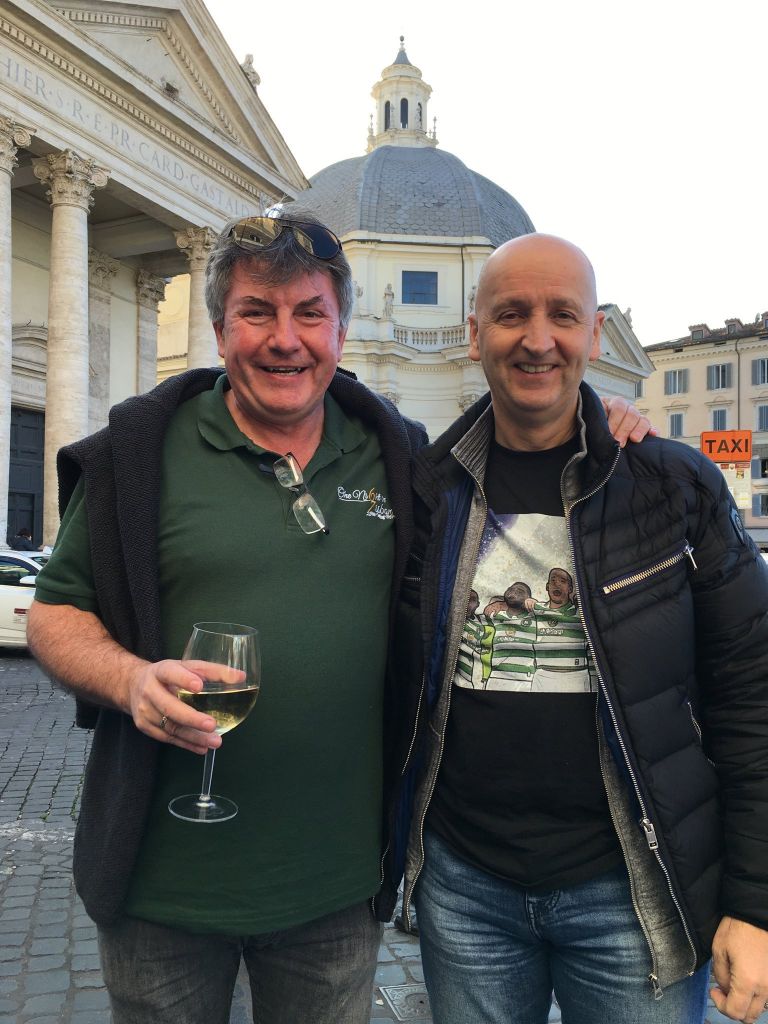 If you haven't read Matt Corr's Rome Diary yet then do yourself a favour. As usual it's a brilliant read.