Celtic secured the full 3 points last night at Celtic Park against a Hearts team who have been in excellent form this season and looked dangerous at times in the second half, although truth be told we should really have buried them long before it got to that point.
Celtic completely dominated the first half and to be fair Hearts defended resolutely for the most part with Kyogo's goal being one of the only times they lost concentration. Having had a closer look at John Souttar I have to agree with what many fellow Celtic fans have been saying, whenever he leaves Hearts we should definitely be showing an interest.
In the second half we looked threatening once again but when Jota and Welsh had to go off injured, joining Ralston who also picked up a knock after providing that wonderful cross for Kyogo's goal, we seemed to drop out of the game for about 15 minutes and Hearts actually put us under the cosh during that period.
Although these changes were due to injury rather than Ange trying to shake things up, not for the first time this season we seem to lose our momentum when substitutions are made. Now this could be one of two things, either the subs aren't up to the standard of those they are replacing or it could be because we play at such a high tempo that it takes the subs a while to adjust to the pace of the game.
In my opinion it's mainly due to players taking time to acclimatise to the tempo already set in the game but at the same time you can't ignore the fact that someone like Mikey Johnston isn't in the same league as Jota so the quality on the pitch will definitely dip. I thought Mikey struggled tonight losing the ball too easily and making a few bad decisions at times also.
On the plus side I thought Carl Starfelt was excellent in defence tonight, especially with it being his first game back after injury. Calm on the ball and tough in the tackle, that's exactly what we want to see from our Swedish defender on a regular basis. When Welsh had to go off and Hearts where in the ascendency he showed us what he's all about. A perfectly timed last ditch tackle saved us near the end. Keep it up Carl.
Finally I hate having to even mention the smug halfwit again but Kris Boyd tonight was a disgrace. I mentioned him last week when he made a fool of himself on Sky Sports News talking about Celtic fans during theRangers match against Sparta Prague but tonight was even worse. At half time they managed to almost keep him quiet but at full time there was no stopping him. He literally wanted to talk about nothing else apart from the Celtic goal and how it was 'miles' offside.
It was an embarrassment. He just can't contain his hatred of all things Celtic. Stiliyan Petrov and Christophe Berra beside him looked awkward as this idiot went on and on about how it was so clearly offside. Petrov and Berra both talked sensibly and said it was too close to call and how you would need to see it from a different angle to be sure. Berra by the way as most of you will know is a former Hearts captain. If it was clear cut he would have said, but no it was left to Boyd to rant on and on about Specsavers and how Celtic get these big decisions.
Amazingly he then even went into one saying Scottish football needs VAR as soon as possible to stop these types of decisions, like Celtic are only winning because of bad decisions. How many times have your old team gained from poor refereeing decisions Kris? It seems like it's almost on a weekly basis! Just think of last year, at stages it was almost laughable but had we not been in the middle of self imploding and had actually put up a title challenge it would have been anything but funny.
Ange Postecoglou bristled when asked about the decision and almost said something before stopping himself. You just know he was ready to mention decisions certain other teams are benefiting from but thought better of it. Ange knows the score. Better to leave the ranting to morons like Boyd, you just know they would love to hand him a touchline ban for getting involved.
Another good win for Celtic and let's hope we get some good news on the injury front over the next few days. We will need all the bodies we have in what is lining up to be an incredibly busy December.
Conall McGinty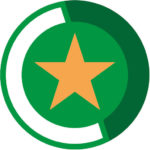 If you fancy helping out The Celtic Star, please click on the SUBSCRIBE button on our You Tube channel, which we're trying to get to 1000 subscribers this week. From a standing start a week or so back we've reached 800 now so just another little push and we're there…your support is greatly appreciated and remember the content you get on here is FREE!