CRAIG GORDON appears set to leave Celtic after six years with the Scottish Champions as the 37-year-old admitted that he would have his future sorted within 'next week'. The 54-cap goalkeeper signed on a free for Celtic back in 2014 but it appears that his trophy laden spell at Celtic is over when speaking to BBC Sportsound.
Gordon rejected a new contract on reduced wages with Neil Lennon's side and a move to Hearts appears to be the most plausible from the names banded about but Gordon is grateful for the interest that he has received.
"There has been interest from within Scotland and I'm very thankful for that. It's going to be a difficult few months for players, especially in Scotland, to see what their future holds.
"So I'm very grateful to be able to have offers to chose from and hopefully I can make that decision soon.
"(Hearts) has been widely reported so there is no point denying that, they are definitely a club I have been speaking to. But there has been a few and I'm very happy with the way things have gone in the last few days. Hopefully in the next week or so, something will be organised."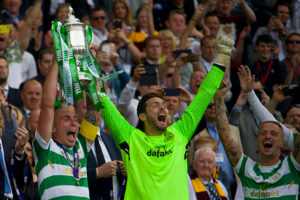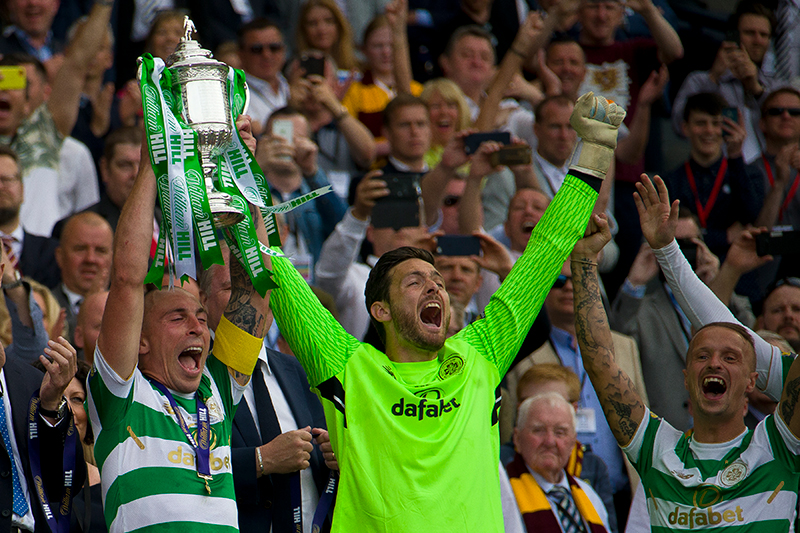 Gordon confirmed that he was keen to force his way back into Steve Clarke's thoughts ahead of the Euro 2020 play-offs and in order to do that he needs to play games.
"There's going to be a number of factors to take into consideration.
"You were talking earlier about Scotland being only a couple of games away from qualifying for a major tournament and the only way I can force my way back into Steve Clarke's thoughts is to try and play football so that's a main thing for me to think about.
"The financial aspect not so much but sometimes as a player, if there's a lot of money on the table, it's something you have to take a view on as a player. These are the things that will come into making the decision in the end.
"We will see in the next few days what will happen."
Gordon has spent six years at Celtic but following the expiry of his deal, no agreement has been reached leaving the Invincible 'keeper free to join any club. Hearts and Derby County have been linked with taking Gordon, who has played just six games for Celtic since the beginning of 2019.
Gordon's future remains up in the air but having gone to the media earlier in the week will not have helped his case for securing an improved deal at the Scottish Champions. At 37, Gordon is in the twilight of his career and will need to play games in order to achieve a call-up to Steve Clarke's EURO2020 play-off squad.