Ex-Celtic and Scotland player, Jackie McNamara, has opened up about the catchphrase adopted by Celtic players to taunt Rangers, after stopping their own bid for ten-in-a-row, in 1998. McNamara, a signing from Dunfermline Athletic during the season of 1995, amassed 256 appearances for Celtic, scoring 10 goals along the way.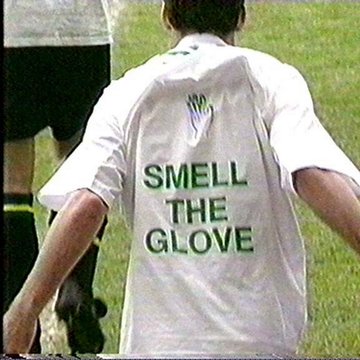 The defender was part of the Celtic squad which made history by stopping a record breaking ten titles in succession. Now though, he has opened up about the infamous catchphrase that the Hoops donned on t-shirts after regaining the title at Paradise.
Strangely enough, McNamara says the phrase itself comes from an unlikely source – having been clocked whilst the team was en-route to play Kilmarnock at Rugby Park. Speaking to Scottish Sun, he said: "We were playing at Kilmarnock one time and as the bus pulled into the front of the stadium scrawled on a wall was the expression 'smell the glove'," Jackie said, as reported by Scottish Sun.
"It was random, bizarre and hilarious. As a squad we instantly adopted it. Smell the glove became a much used term around the dressing rooms and training pitches. It was one of those expressions that the scriptwriters of chewing the fat would love."
"If somebody was giving you grief it was, 'hey smell the glove'. If you nutmegged somebody in training it was 'smell the glove'. Even if you jumped the queue for breakfast it was 'smell the glove'."
McNamara also made the revelation that it was captain, Tom Boyd, who had the catchphrase printed onto t-shirts for their day of crowning glory. He continued: "Tom Boyd came up with the idea of putting it on our t-shirts and he gleefully doled them out to us as we started to party.
"I have heard umpteen different theories for smell the glove, some involving characters like Andy Goram and some others completely outrageous but, as is often the case in life, the truth is blander than the legend. It started off as graffiti and then it became our thing and that is the truth."
McNamara, 47 now, is plugging his new book: 'His Name is McNamara', after a torrid time recently. The former full-back suffered a brain harmorrhage last year in February. Jackie collapsed on the doorstep of his home in York, in what was a precarious situation for the fan favourite. Fortunately for him and his family he did not suffer any long-term damage. Feeling refreshed, he is back on the circuit and doing well.
We all wish Jackie the very best in his future endeavours.
Paul Gillespie