THE GREEN BRIGADE debate we had over the weekend wraps up this morning with a few international contributions from Hoops fans in Germany and Canada and there's also an interesting contribution from an ex-military man. We tried to include all the relevant contributions submitted and the balance certainly seems to be against the Green Brigade – this simply represents the views of the Celtic supporters who wanted to have their opinions published.
As we have said repeatedly the Green Brigade need to sit down with Celtic as soon as possible, reach an agreement on the way forward and make sure that they are at Hampden on Sunday.
Anyway over to our readers and we'll start with Joachim Hacker from Lübeck in Germany…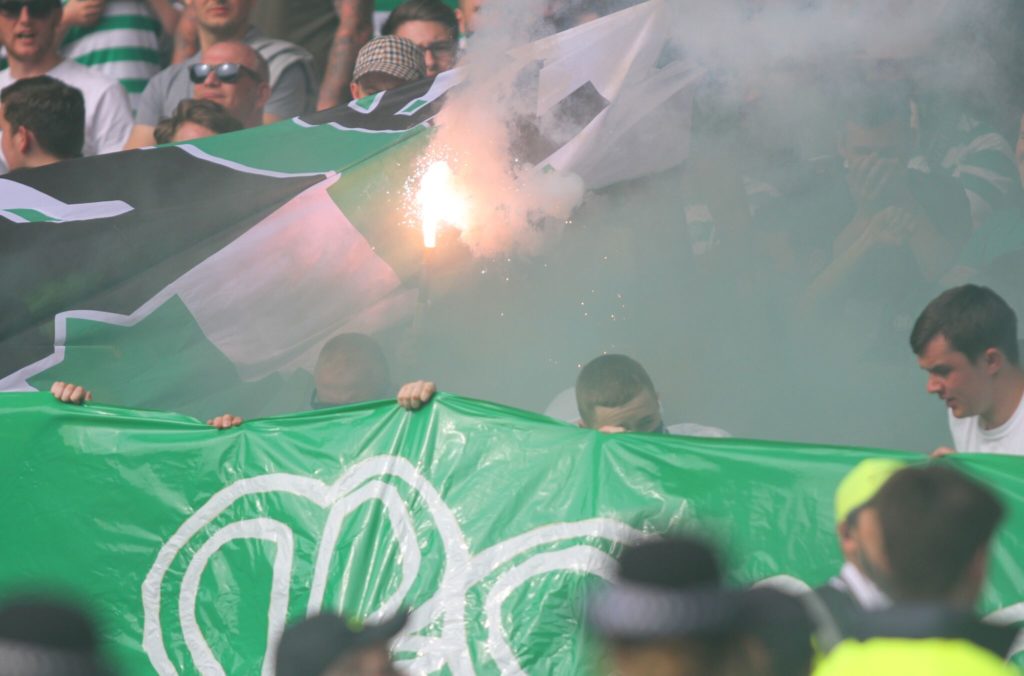 Really enjoyed the debate on the Green Brigade on The Celtic Star over the weekend and decided to pen a rant of my own, so here goes…
With great interest I have been following your debate on the Green Brigade issue and agree wholeheartedly with the points made by Jim Hester and other supporters of similar vintage.
As much as I commend the Green Brigade for their charitable work it might be pointed out that their activities in this field are undertaken to absolve their otherwise selfish behaviour towards – as they might put it – having a party. As an aside it should be mentioned the buckets are usually filled be the moderate supporters amongst us who arguably would be supporting charitable causes in any case.
As far as I am aware the Association of Disabled Celtic Supporters has on numerous occasions asked for the use pyros to stopped. Many older Celtic supporters are dealing with respiratory illness that can be brought or made worse due to the toxic smoke wafting in the air.
Having a party at the expense of other people's health is irresponsible and selfish in the extreme.
As for the songbook I have noticed that the balance has in recent years slightly shifted towards more traditional Celtic songs and a broader variety of Irish songs.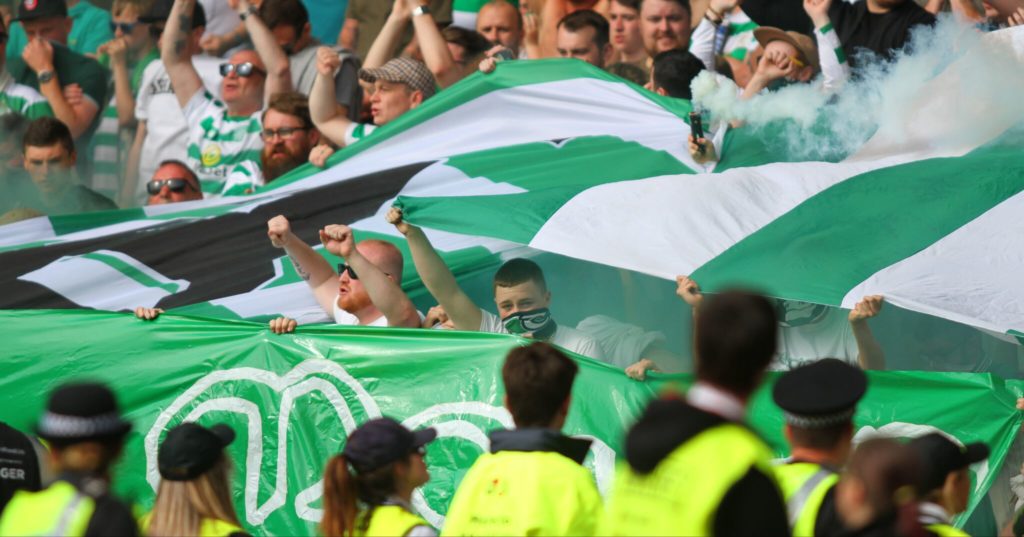 This is to be welcomed while at the same time there are still matches especially at away grounds where the vast majority of songs are from the Provisional songbook.
I made point out here to rosy cheeked beholders of the Celtic Irish tradition that Irish culture and history us much more diverse than Provisional Republicanism and I would welcome if this culture would be mirrored in the songs at games.
Having lived off the Falls Road for a few years myself I came across many former Volunteers (Provisionals or otherwise) who share my revulsion at bare chested 15 year olds belting out The R of H on a balmy spring evening in Perth. Strangely enough they found this rather lacking respect for the memory of their fallen friends and comrades.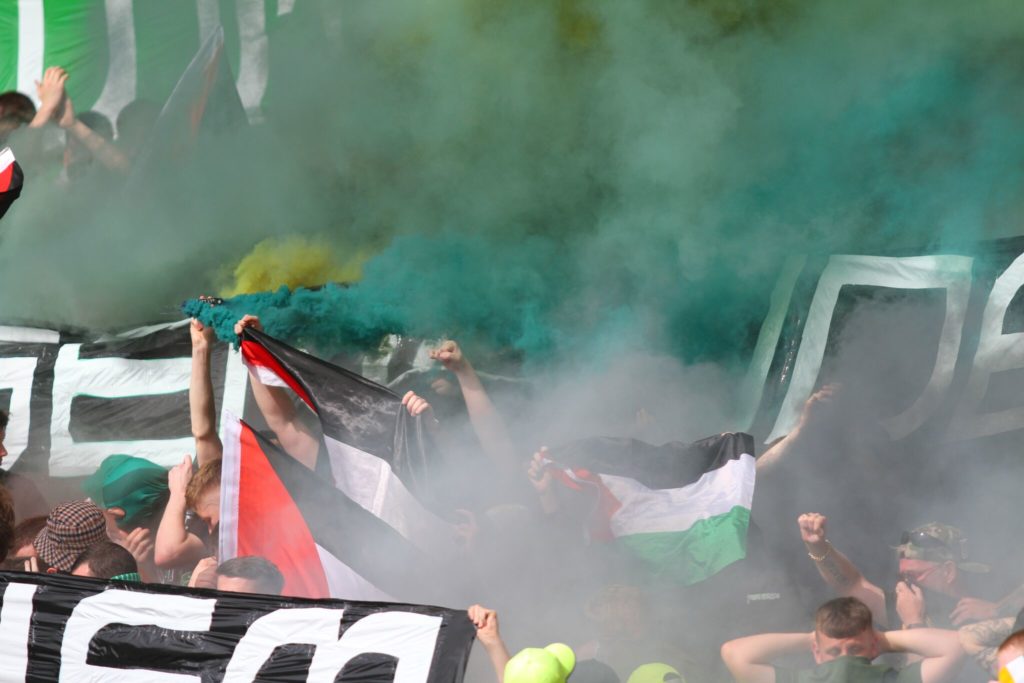 Just shortly on the 'Club for All' I remember the handful of Be'er Sheva fans being harassed outside Celtic Park. I'm sure they were carefully vetted as to their political background. Far it is for me to suggest morally high grounded members of our support would tar all Israelis with the same brush.
To end my rant I would also voice utter disgust at the unacceptable statement made by Peter Lawwell regarding this topic at the recent AGM. While having outlined my criticism on some members of our support to reduce these guys to a drug and alcohol fuelled lumpen proletariat is a slur everyone at Celtic Park unbecoming of his position.
Kind regards and Hail Hail
Joachim Hacker
Lübeck, Germany
Next up is Gerry Heaney from Vancouver in Canada…
I live in Canada but have followed the club faithfully since I left Scotland in 1967.
Was a fan in Seville in the UEFA Cup final and a fan when the team came to North America on several occasions.
I do not understand the political viewpoints or actions of this group of so called fans.
If this group have issues about the club then contact the board and give the latter an opportunity to hear those issues/opinions /complaints.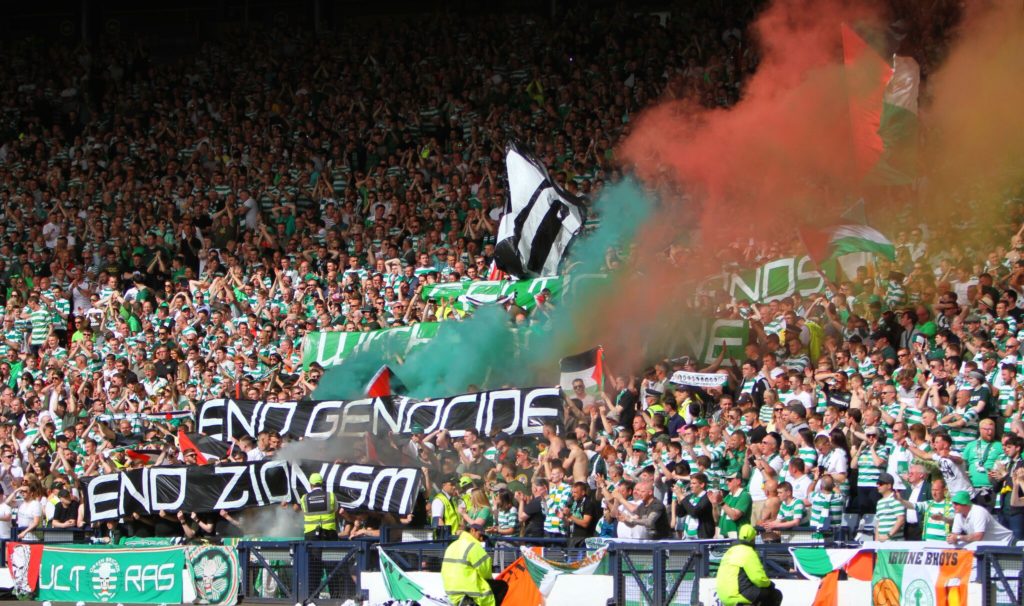 Do not hide behind actions like pyrotechnics / banners etc which most of us feel hurt the club and bring us to the same level as Lazio and other club fans who take this approach.
Perhaps there has been a brain washing by Green Brigade adults to young impressionable fans OR perhaps an infiltration of the Brigade by people who are not real fans but those attempting to discredit the club for ulterior motives?
On returning to Glasgow next year I wish to attend a match but not to listen or see examples of behaviour that is detrimental to my club, Celtic.
Gerry Heaney
Vancouver, Canada
A short one from Kirkybhoy then one from a Celtic supporter and former military man Graham Barrie
I don't get to many games because of work. I have a season ticket. I agree that religion and politics should be left out of football. It's all about Celtic. A Club like no other.
Kirkybhoy
I have just read your article about the Green Brigade. Wow. I can say wholeheartedly that I despise everything they stand for. They bring amazing noise to the stadium on quiet days when the crowd need to up the noise. But that's it.
The time that nailed their coffin for me was their massive banner "NO BLOOD STAINED POPPIES ON OUR SHIRTS".
Who the hell do they think they are? They truly don't know their history. The amount of Celtic FC staff and players that fought in both World wars is crazy. Many laid down their lives so these cretins can go around shouting their mouths off about freedom. If it wasn't for them then they wouldn't be there shouting the team.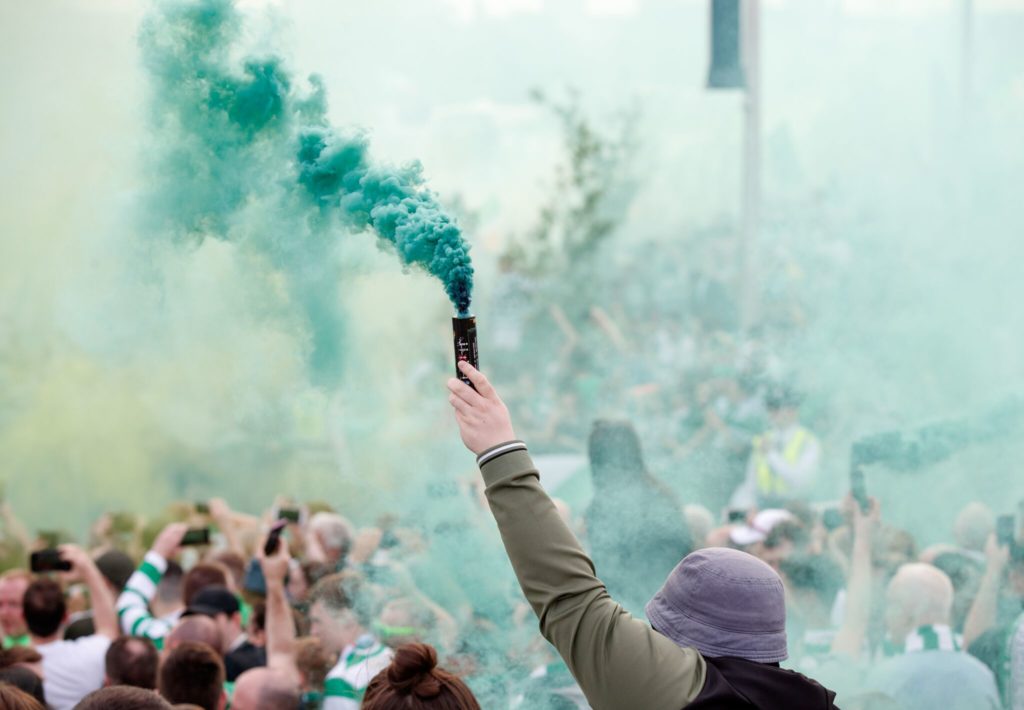 Can I also bring to attention the amount of military personnel and ex military that attend each game? But we have been hounded out and even threatened at games.
They need to realise they are just supporters nothing more nothing less. They brought it on themselves the game ban they received on Thursday night. No one else was to blame.
I think they need to take a long look at themselves and ask the question. Are we doing the right thing?
Regards
Graham Barrie
Ex 16 Regt RA