The Green Brigade have this morning posted a message to Celtic and indeed Neil Lennon himself asking for the manager to resign. The Celtic Ultras group has also released a photograph showing some of their members displaying a banner outside the front doors of Celtic Park, presumably taken this morning, given the blue skies.
It reads "Save The Ten – Time To Go, Neil" and like the banner, the message to Neil Lennon is respectful but clear.  He no longer has the confidence of the North Curve support and should resign.
The full Green Brigade statement that accompanies the dramatic release of this photograph is published below and it leaves no-one in any doubt that their minds are now made up, explaining respectfully the reasons why they have collectively reached their decision.
This comes after the Celtic board backed Neil Lennon via their favoured press contacts and then added the support of the former Celtic manager Martin O'Neill who put up a robust defence for Lenny in his media interview this morning.  We have reported on that HERE and try to explain to Marin how the Celtic support feels and what kind of manager that the support want after enjoying the experience of having an elite coach under Brendan Rodgers.
Here is the Green Brigade's dramatic photograph and heir respectful statement…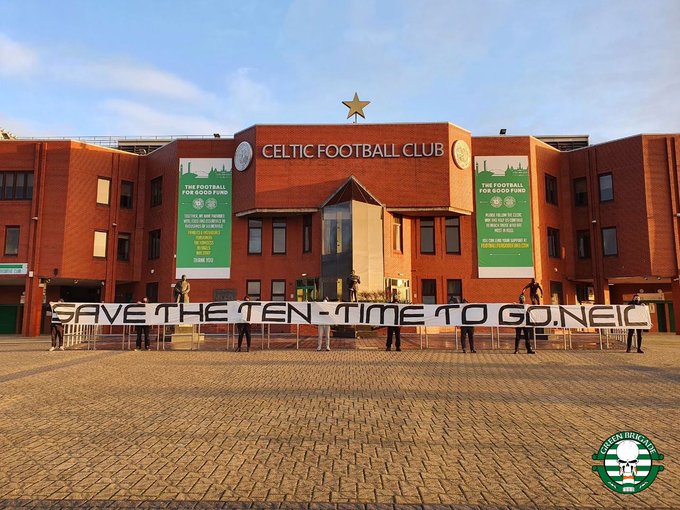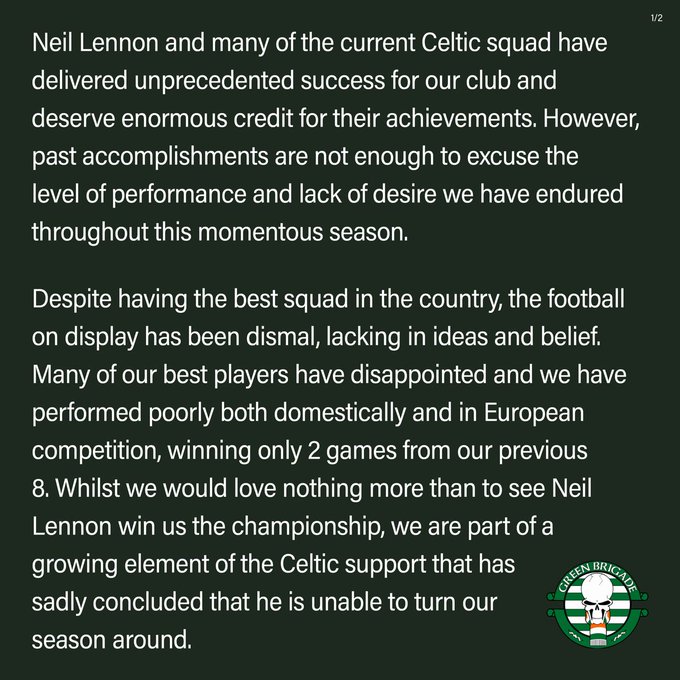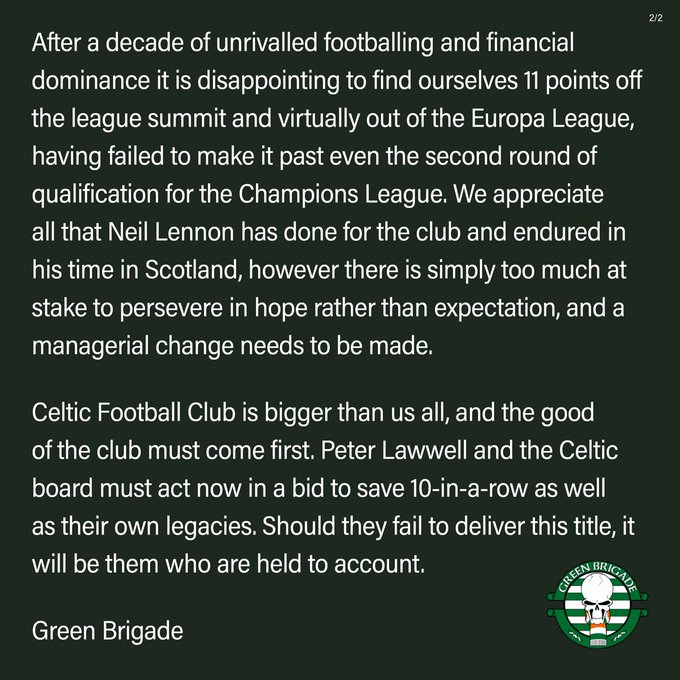 Green Brigade banner and statement pic.twitter.com/cj7UugHBuR

— North Curve Celtic (@NCCeltic) November 25, 2020